In kindergarten today, students practiced writing sight words in sand. Sight words are the words students must be able to recognize and read quickly and accurately. Sight words make up about 55-75% of all words your children will encounter when reading. Using a multi-sensory approach (using different senses at the same time) helps students retain what they are learning. Students were using their word wall list as a guide. Kindergarten friends are learning how to read and to write!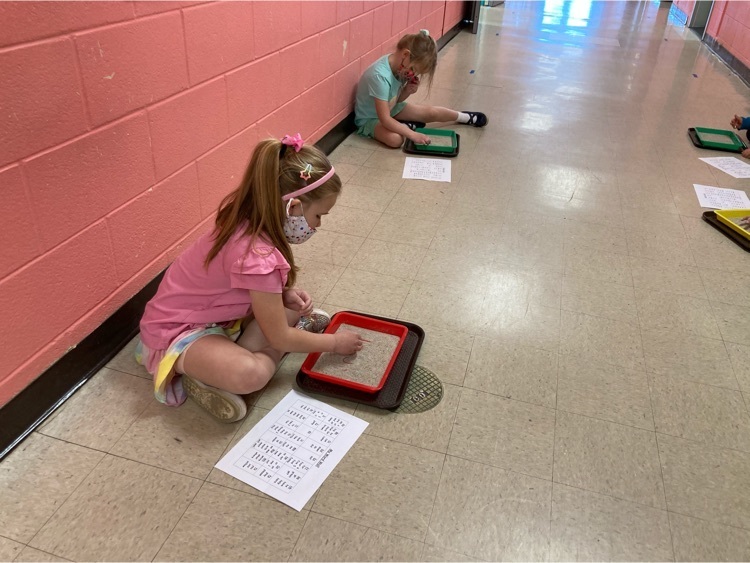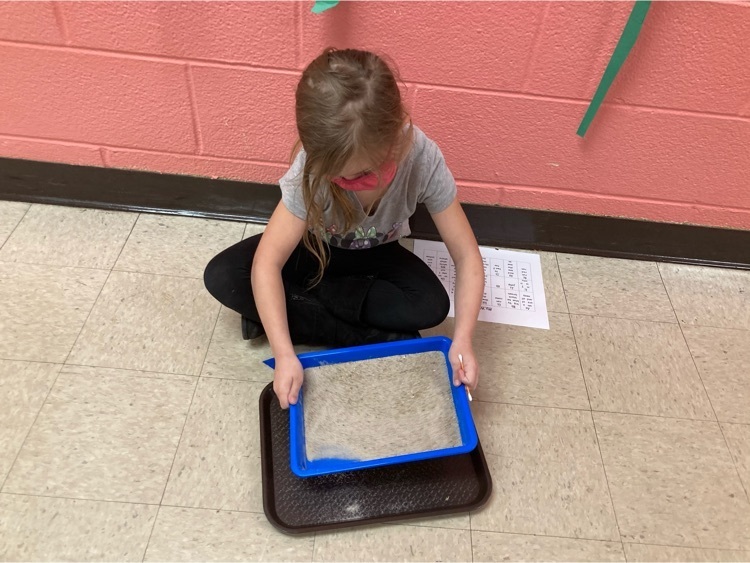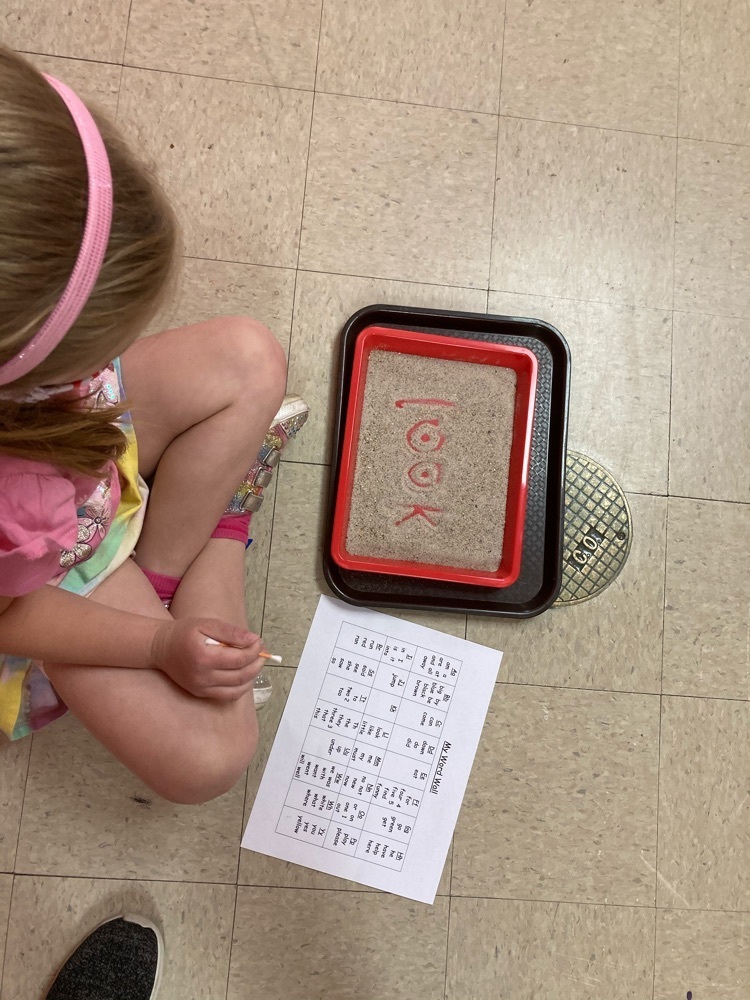 In Mrs. Hayward's class, the students are studying the four oceans. The students learned that the Arctic Ocean is the smallest, it is located near the north pole and it is covered by a layer of ice. Each week, the students will study a new ocean and add it to their globe using a different texture. Mrs. Hayward traced the continents and the students painted them. The students learned that the water surrounds the land. Today the students added the Arctic ocean. Sand, paint and tissue paper will be used in the weeks to come. Hands on learning helps student stay engaged and remember what they learning!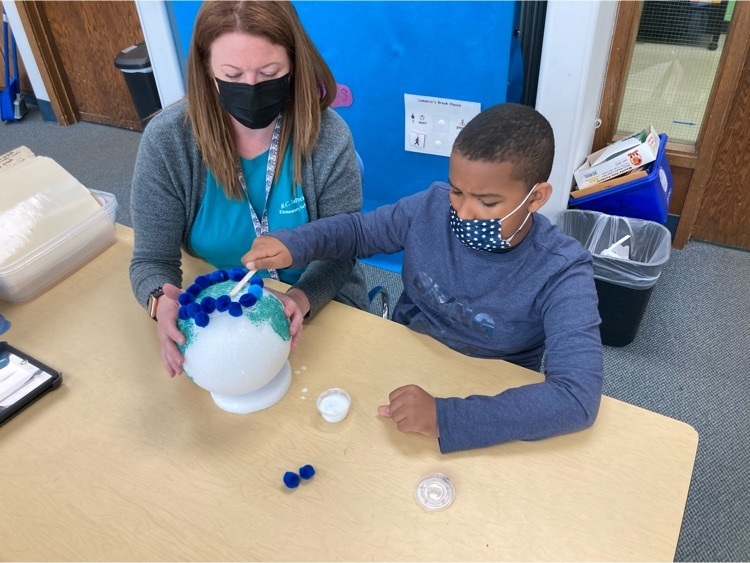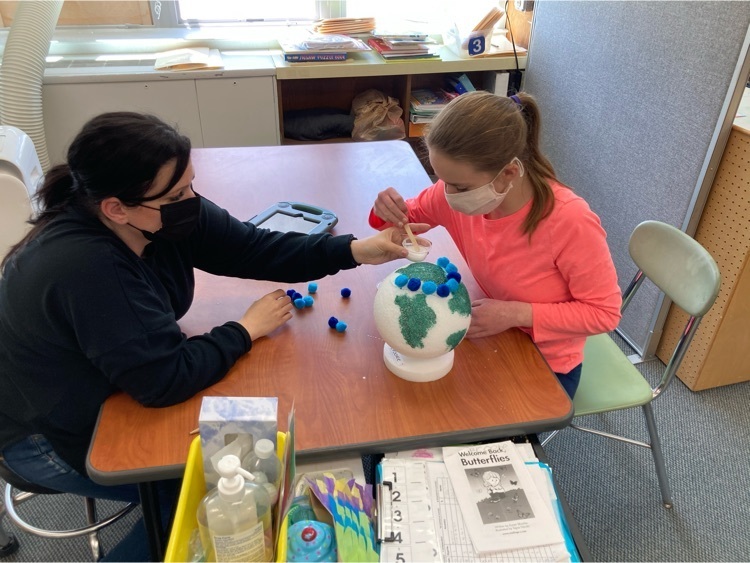 The LaPerche fifth grade student council for April chose "Dress Like an Employee Day" as their spirit day. Each month the student council switches to allow all fifth graders the opportunity to serve and each group can choose a spirit day to celebrate with all students. Friday, April 30, was Dress Like an Employee day! The kids were so excited to share who they were and why they chose that job or profession! We had museum directors, human services employees, teachers, athletes, servers, artists, musicians, lawyers, doctors, nurses, vets and employees from every store and occupation you can imagine. What a fun and creative day! Why did your child choose their employer or profession? Let us know in the comments below! If you have pictures from home, please add them to the album below!
https://photos.app.goo.gl/WtBDWwEGeCGVph5d6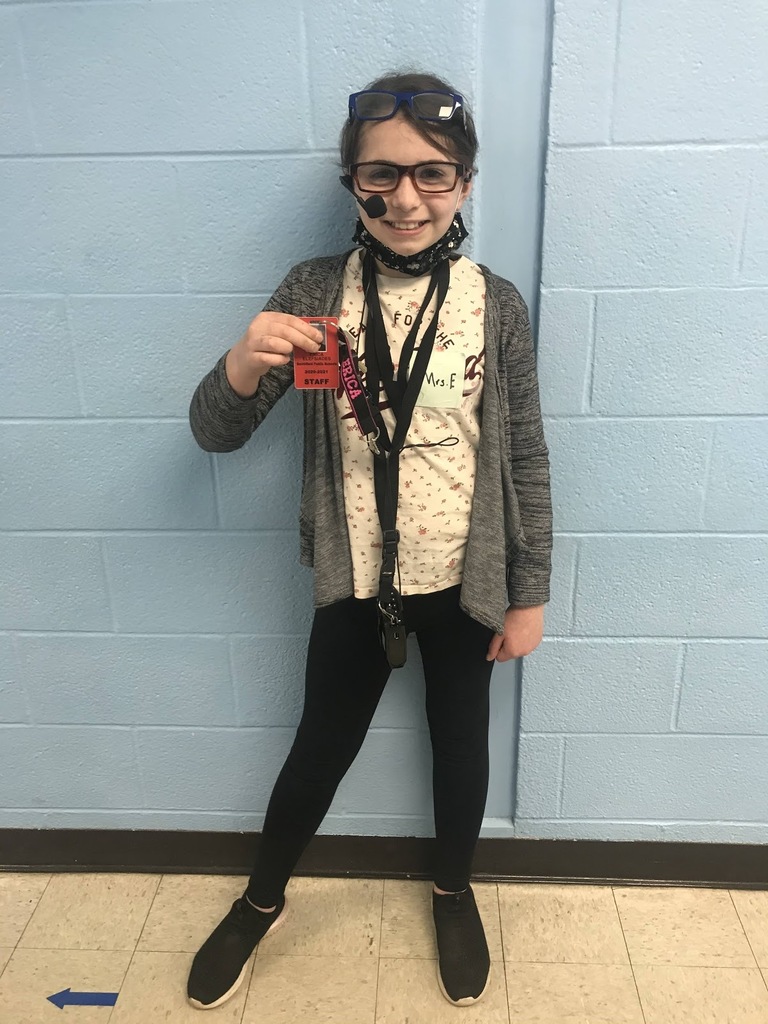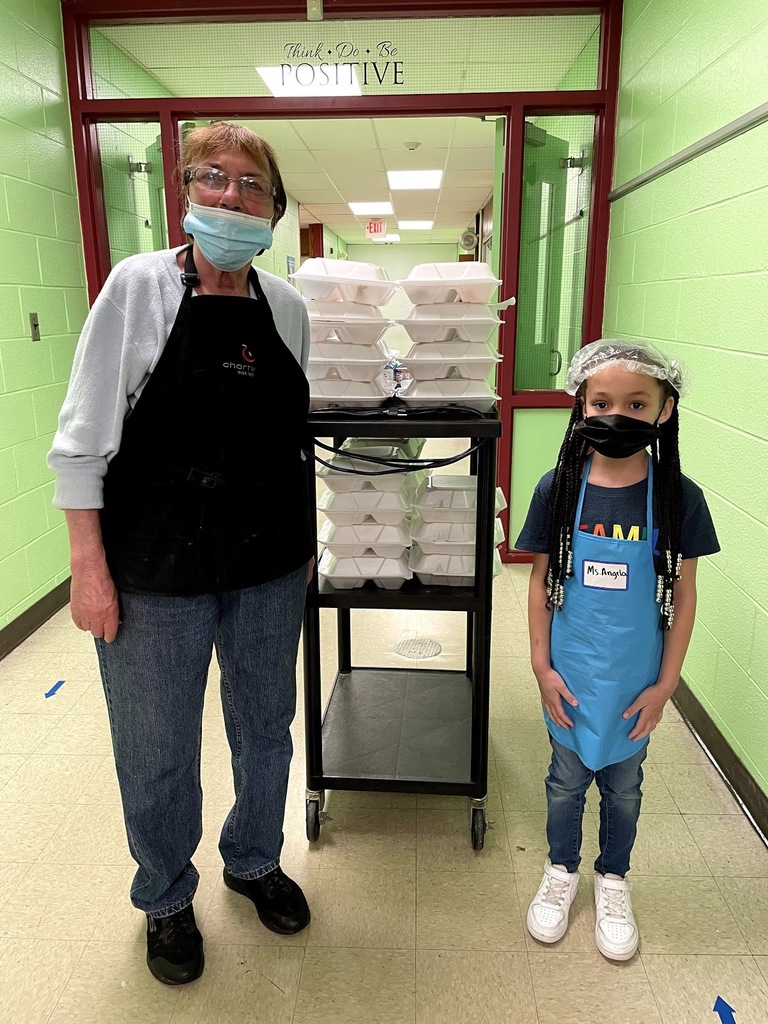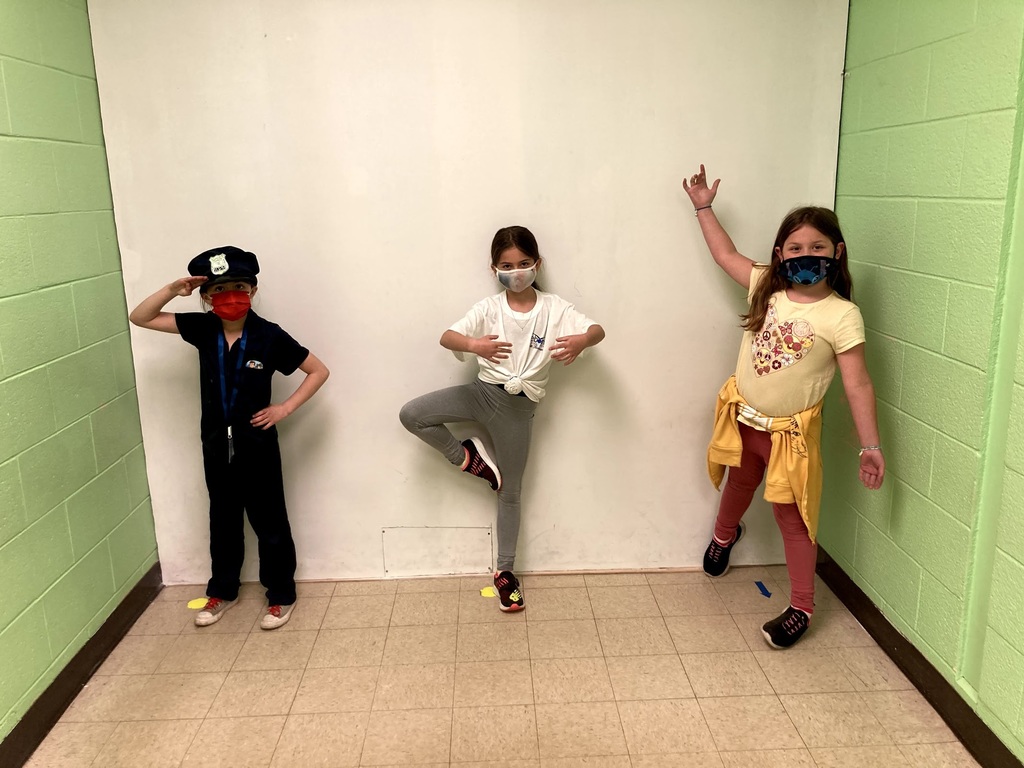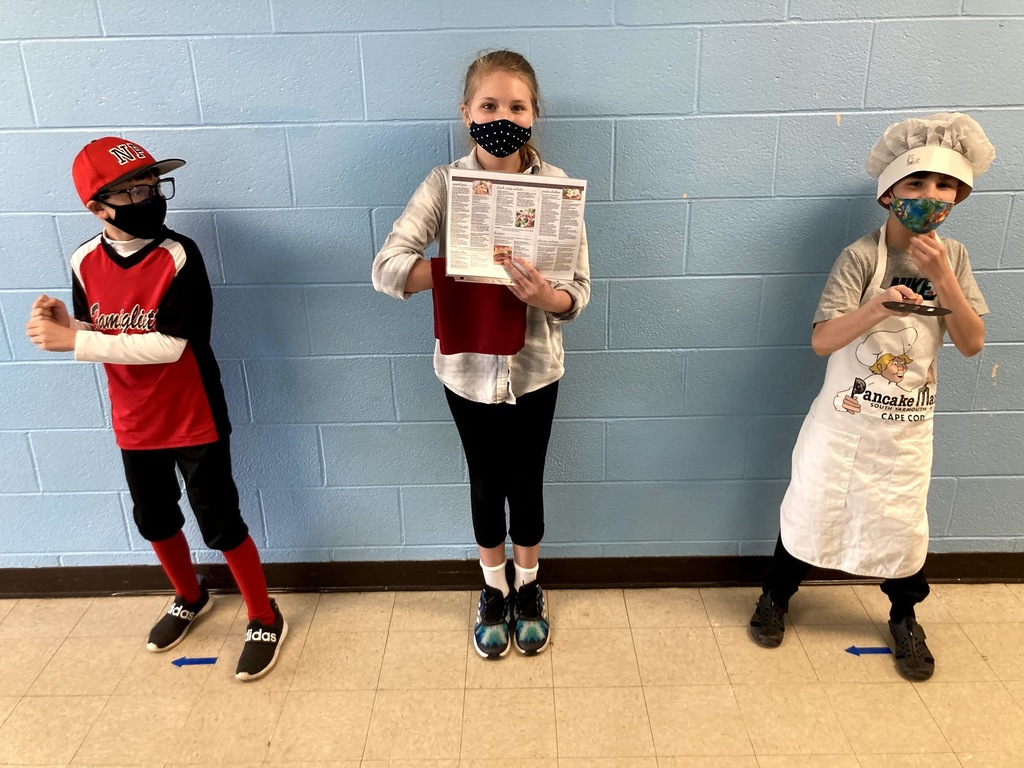 A group of LaPerche students joined Mrs. Dorsey for an Earth Day clean up today! They met on Stillwater Road and worked together to pick up all of the trash! Together, Jillian, Mikey, Enni, Zadi, Sienna, and Khilola filled 9 trash bags and 2 recycling bags. They also found a mattress and a mop! A large group of LaPerche fifth graders cleaned up Deerfield park at the same time! (More details and pictures to come!) Thank you, Melissa Chaput, and the Smithfield Department of Public Works and Smithfield Conservation Commission for sponsoring the event. I#RIMillionPieces #DoBeautifulThings #GreenBlackstone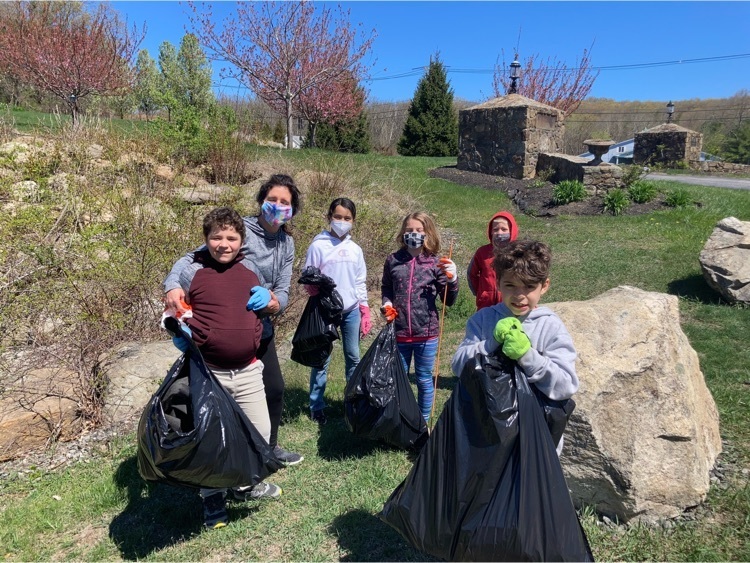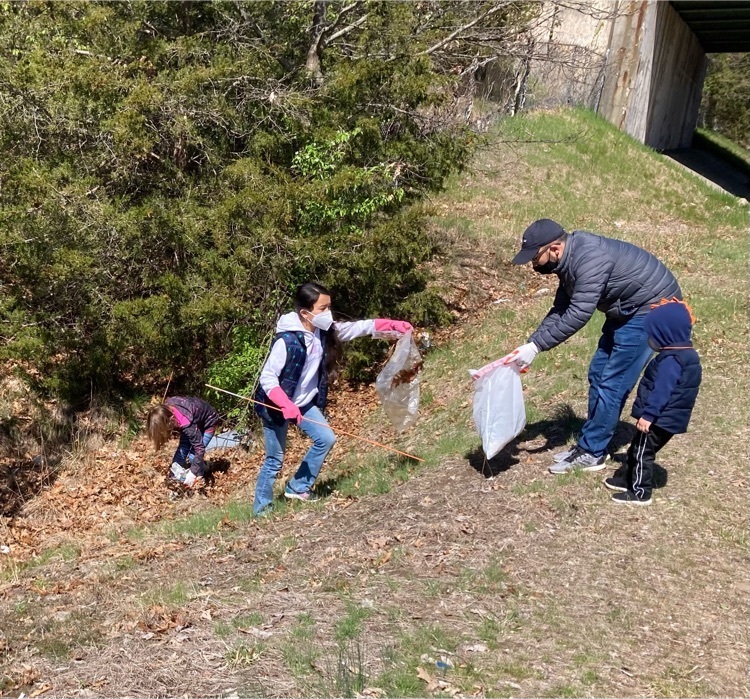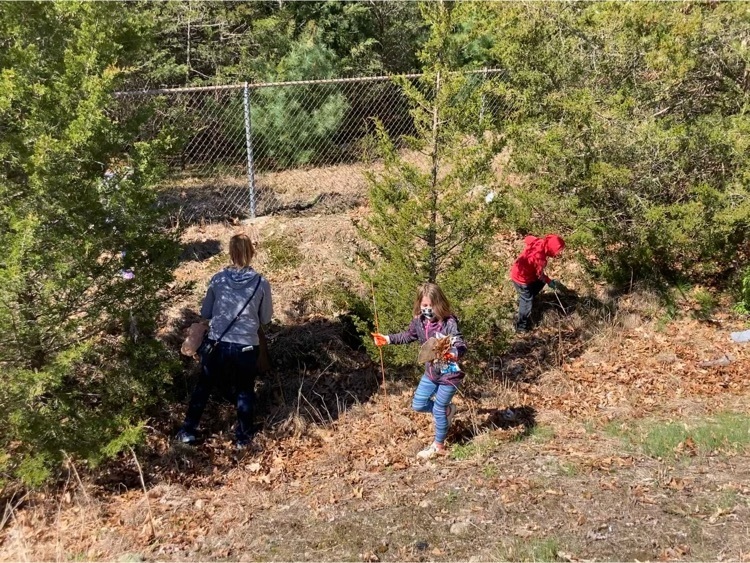 In third grade today, students were making real life connections to the story they were reading. They found powerful phrases and determined their meaning by reading the words and sentences around them. Then they related their personal experiences and feelings to the characters in the story. Students shared times they were "all shaky inside" just like the characters with partners!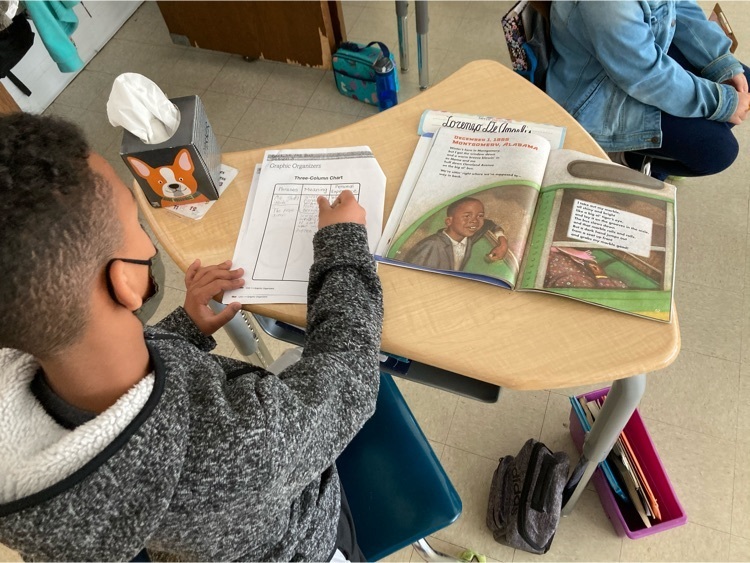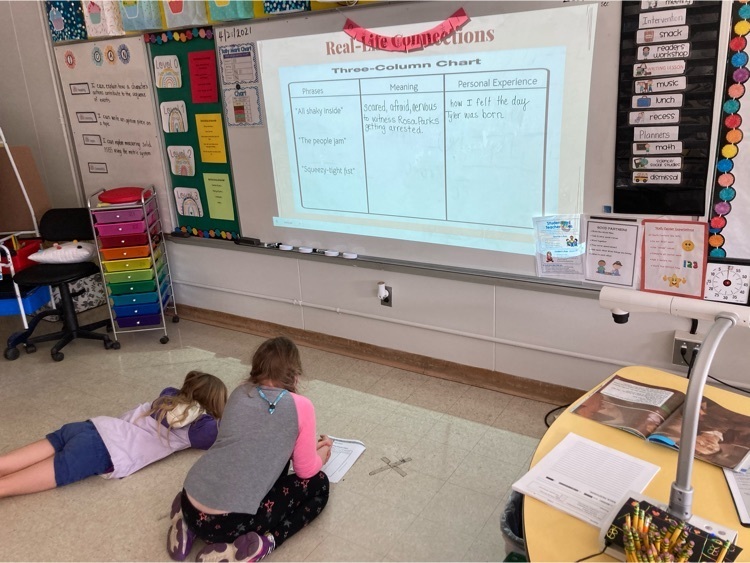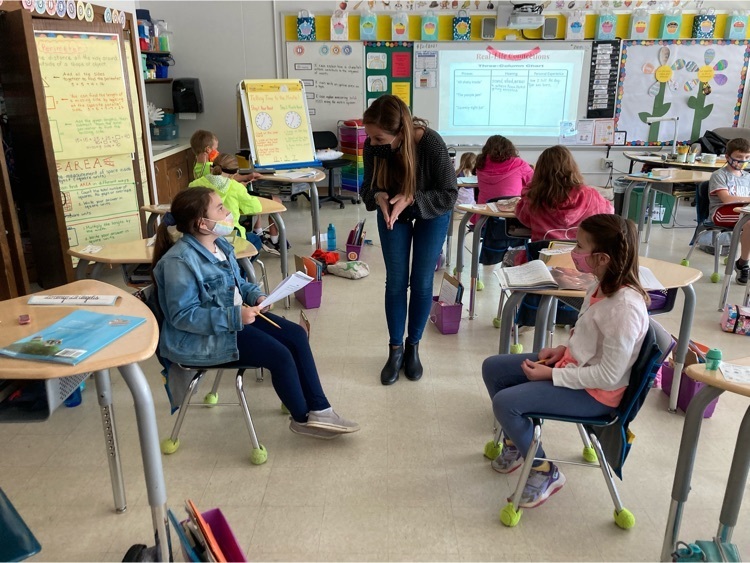 In second grade today, students were reading a story on Freckle, an online platform we utilize to differentiate instruction in reading and math. After a student takes the STAR benchmark assessment, the teacher has access to a variety of data including areas of strength and need for each student. Miss Day used Freckle to assign reading practice for a specific skill. The Adaptive feature on Freckle allows students to begin at their own level. The passages continue to increase with difficulty as the student masters the skill. Way to go second graders!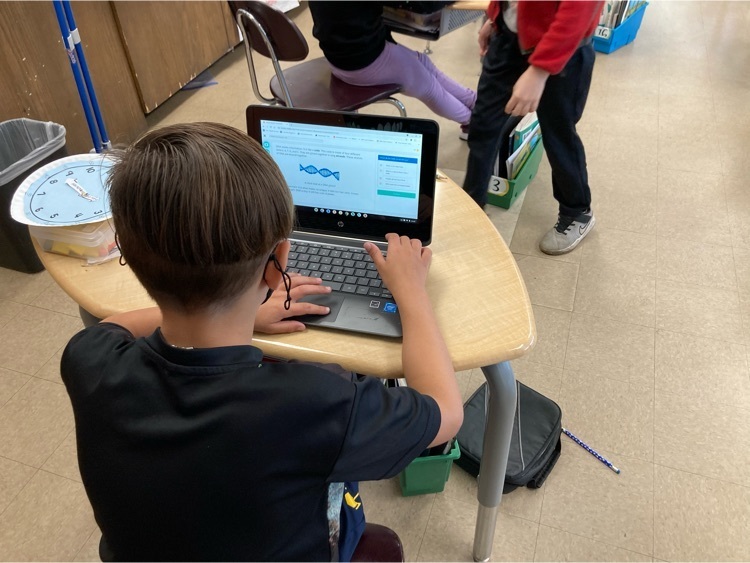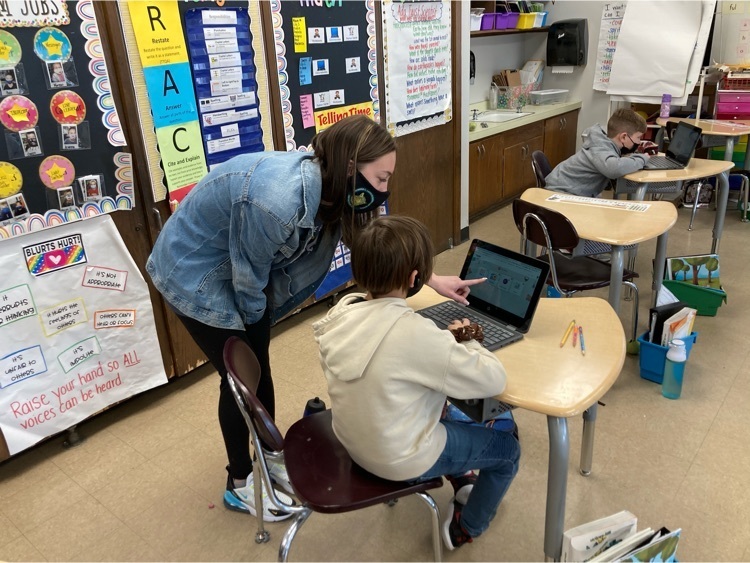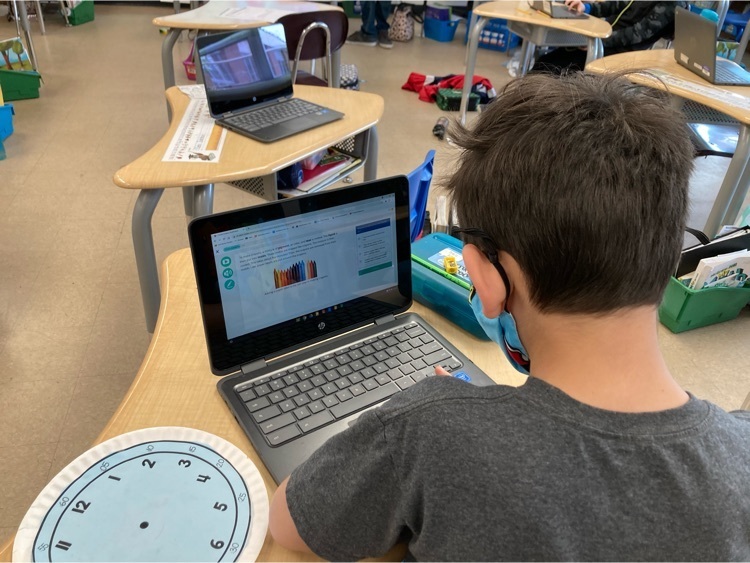 In fourth grade today, students were learning about area and perimeter. The area is the space inside a figure and the perimeter is the distance around. Student are given the length and width or the area in order to determine both. After the direct instruction, students worked at their own pace or with a partner during practice. Flexible seating is alive in fourth grade!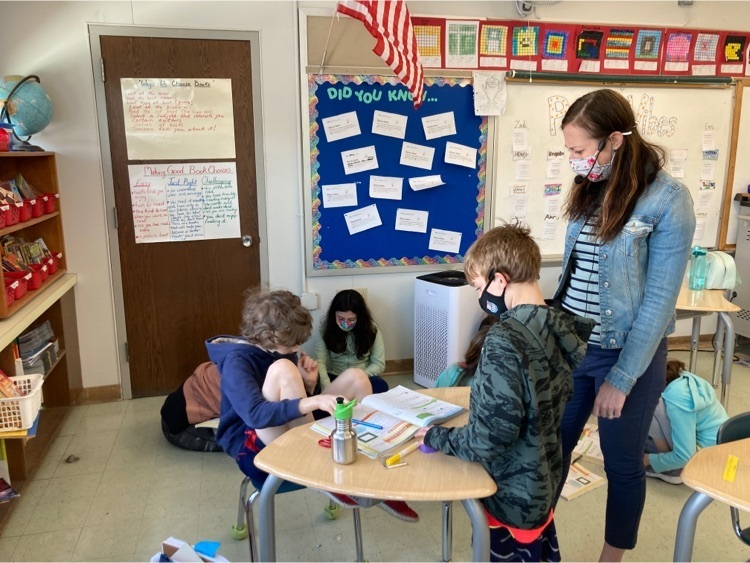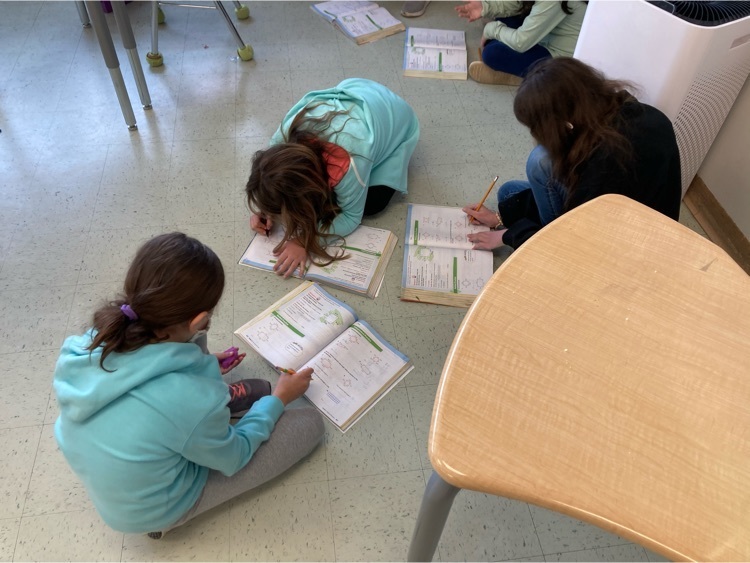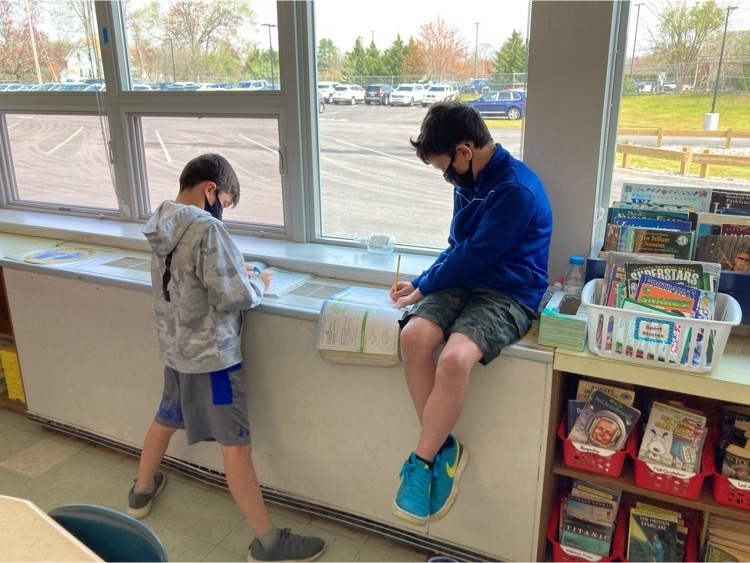 On April 8 and 9, LaPerche students joined Mrs. Dorsey and Mr. Cogswell, former LaPerche parent, outside in the garden. Each class planted a variety of vegetables in their raised bed. The kids worked hard carrying the bags of new soil, turning over the old soil and planting broccoli, spinach, peas, carrots and beets. Check out some pictures here:
https://photos.app.goo.gl/fW1KAoDZvyb7XZgN8
Do you think the plants survived the crazy weather we had since planting day? Stop by and check out what is growing!!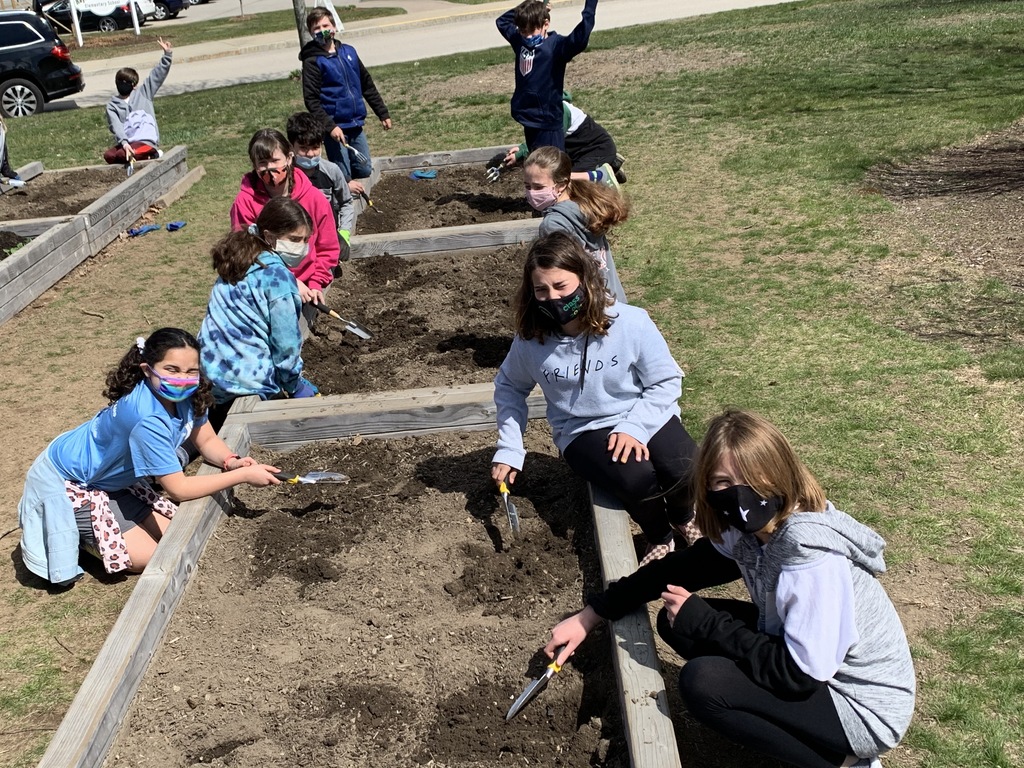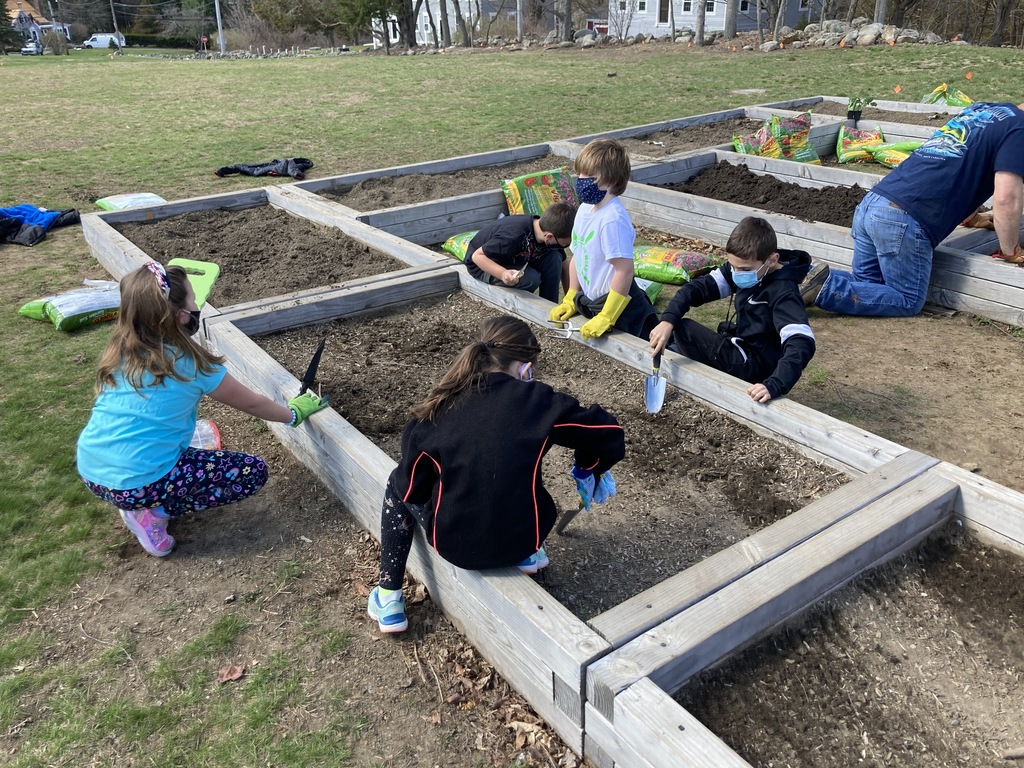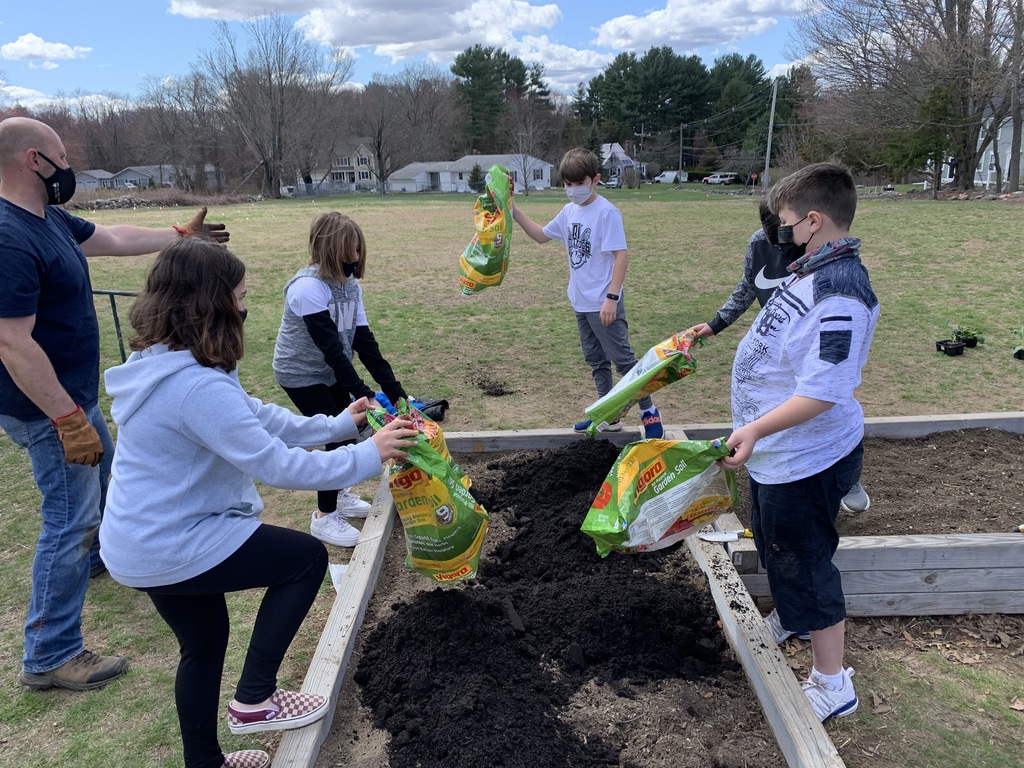 Pickleball practice is in full swing in PE for students in grades three, four and five. During practice, Mr. Connell assesses each students skill level and then creates partner sets. Students work to improve their own skills as well as those of their partner. The partners will complete in a double elimination tournament. Who will be named pickleball champions for each class? The suspense is real...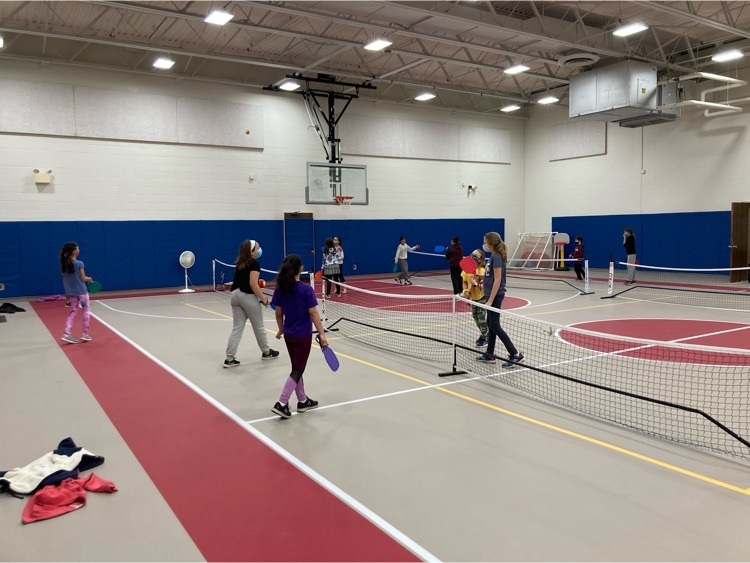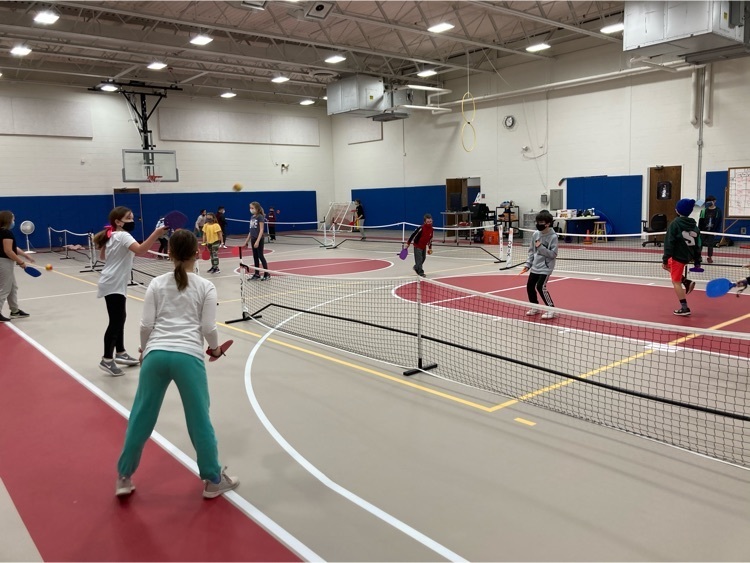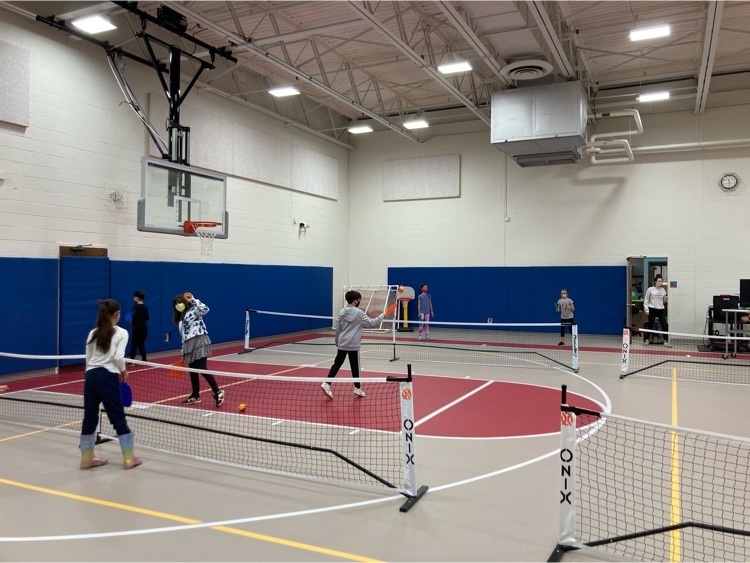 In fourth grade, the kids were trying to determine the area of a rectangle drawn by the teacher. One student shared that you have to measure the perimeter in order to determine the area. He directed the teacher to measure the sides and then add. The kids were jumping out of their seats to share the missed step. The student grappled with it and then partners all talked to each other to determine the difference between area and perimeter. They determined that they needed to multiple the length times width to find area! Wow, Math is exciting in fourth grade!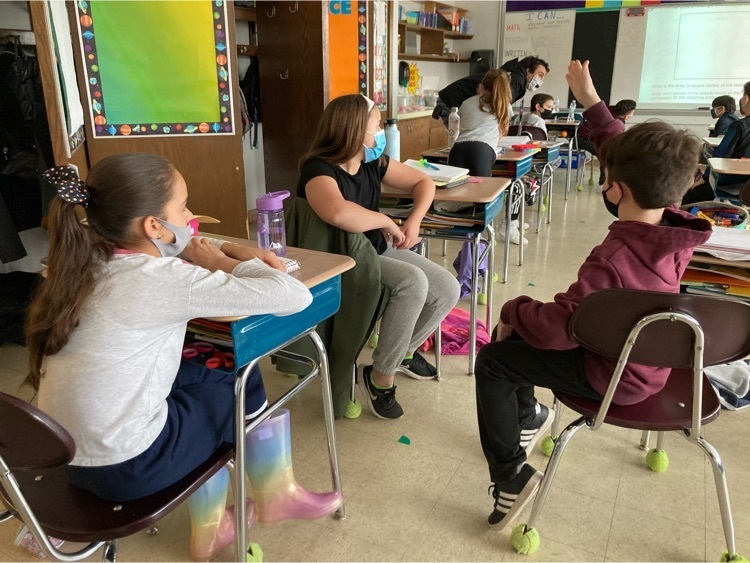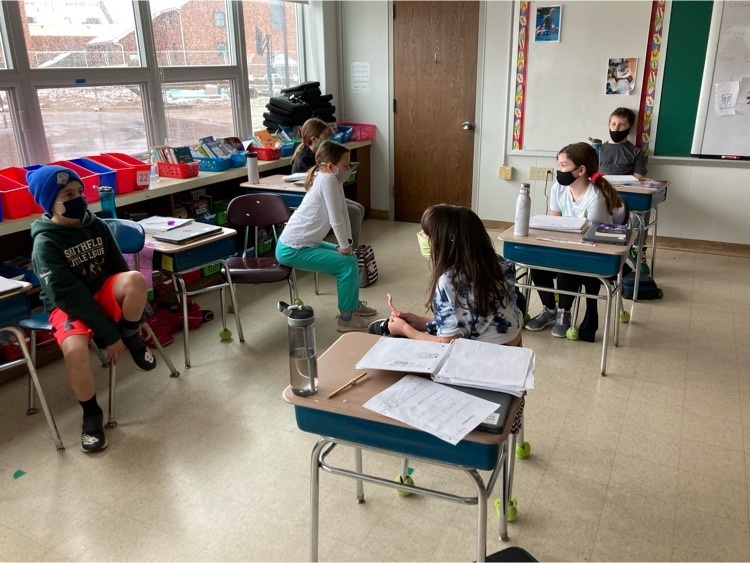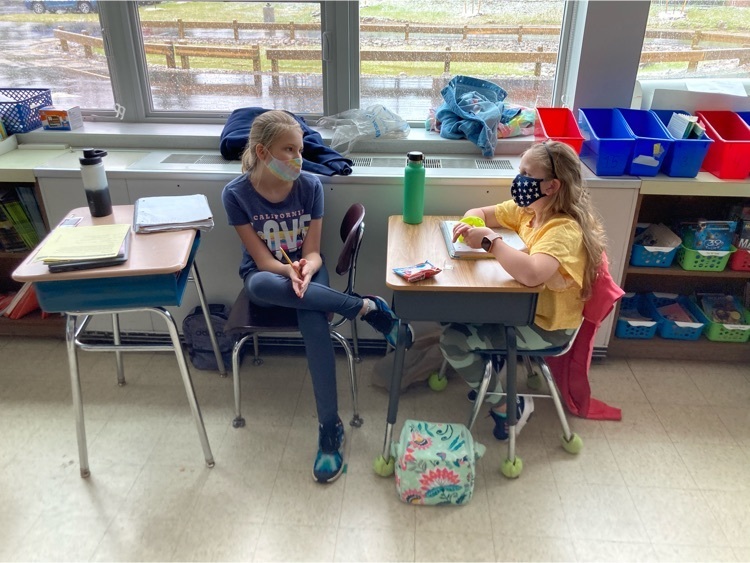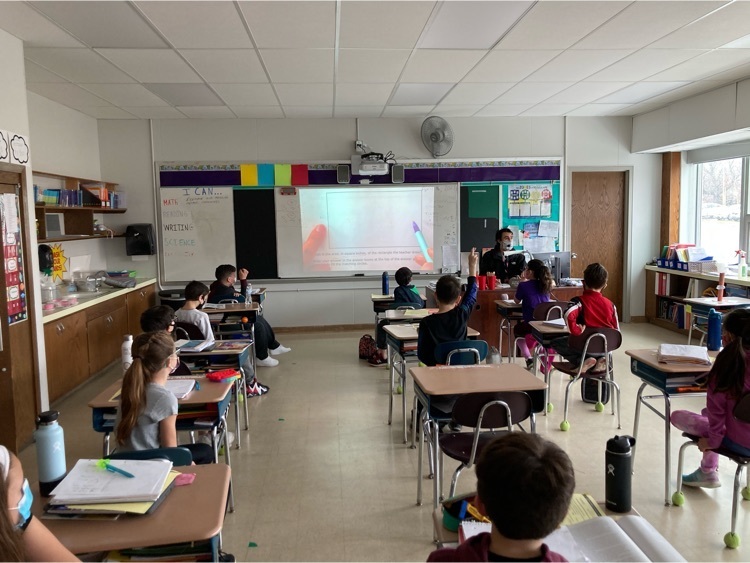 Reading Week continued with Camping Out with a Good Book on Thursday at LaPerche. Camp fires were crackling, bull frogs were calling, crickets were chirping and students were reading. The building felt magical as stories were read by flashlight. Great idea to continue on a rainy vacation day! Check out all of the photos here:
https://photos.app.goo.gl/nUz5fg8swF7vi5Mz9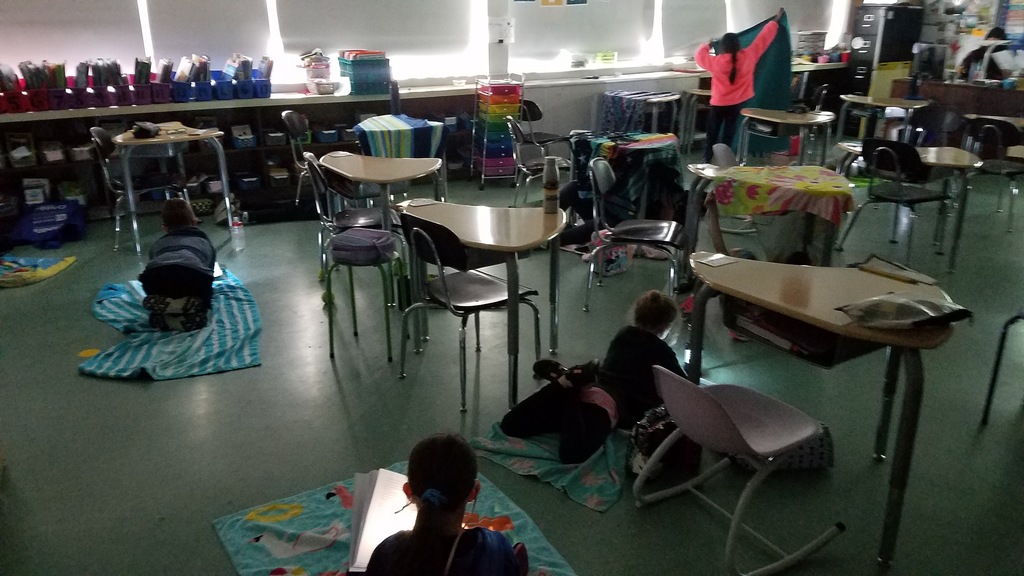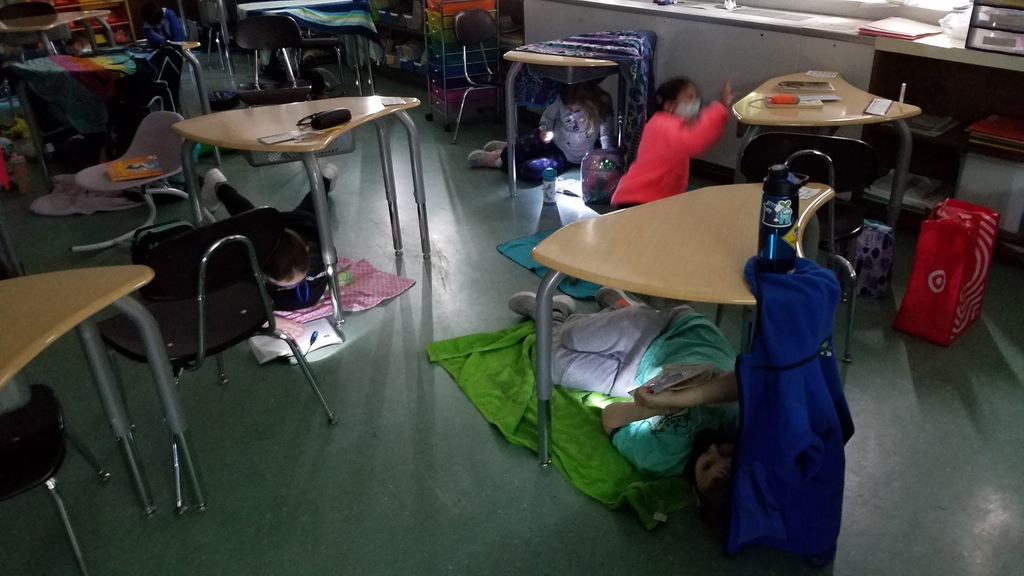 Reading Week at LaPerche kicked off with visiting the Scholastic Book Fair. All classes will return on Tuesday, Wednesday or Thursday so students are able to purchase books. Please check out the schedule to see the day/time your child is visiting the book fair.
https://docs.google.com/document/d/120RYEgP5ZujwGFd42J_F9yVEcdoxYrBUVzxuAb8EZno/edit?usp=sharing
Today students were invited to wear their PJ's and snuggle up with a good book! All that was missing was the hot chocolate!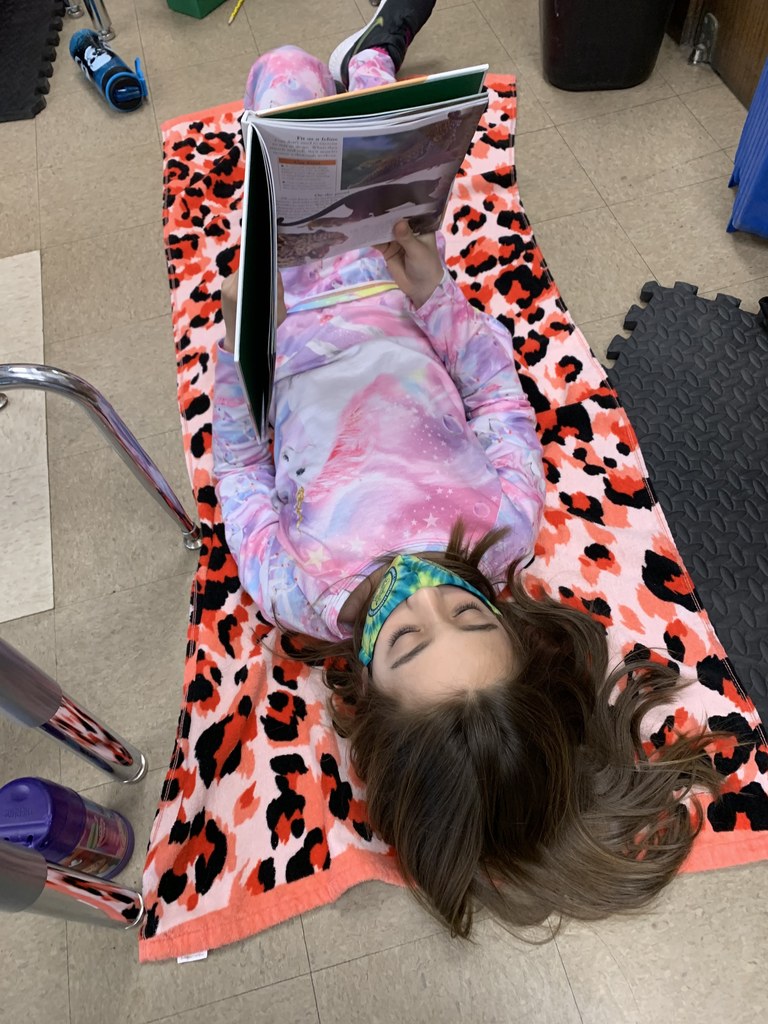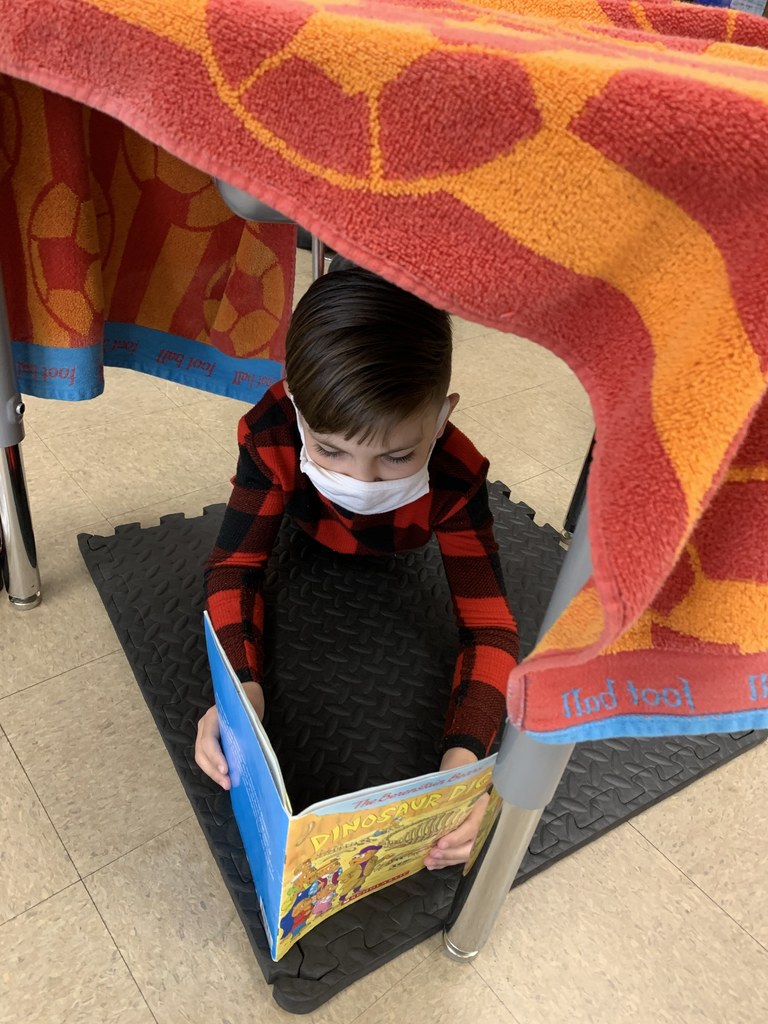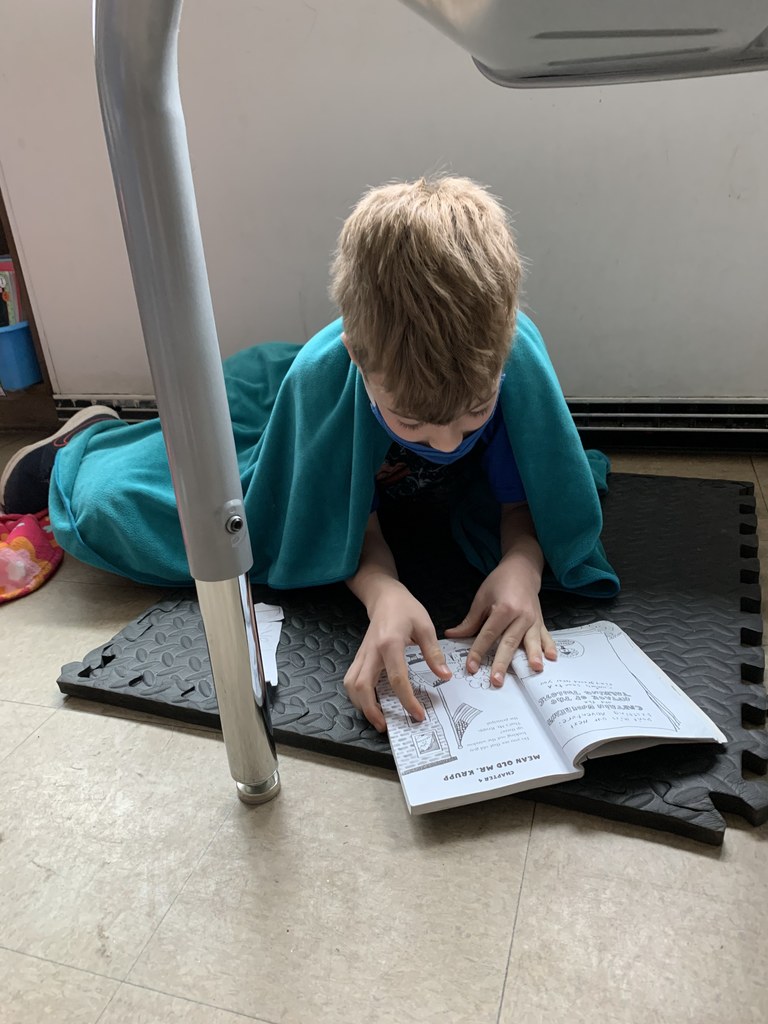 Today in Mrs. Hayward's class, the students ended the day with yoga. The students worked hard to make and hold the poses which helps to strengthen their bodies as they improve their flexibility. What a great way to end the day!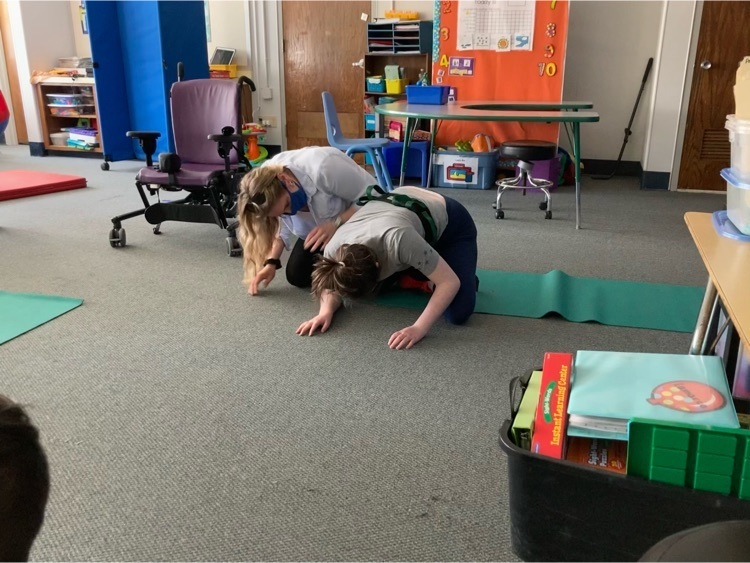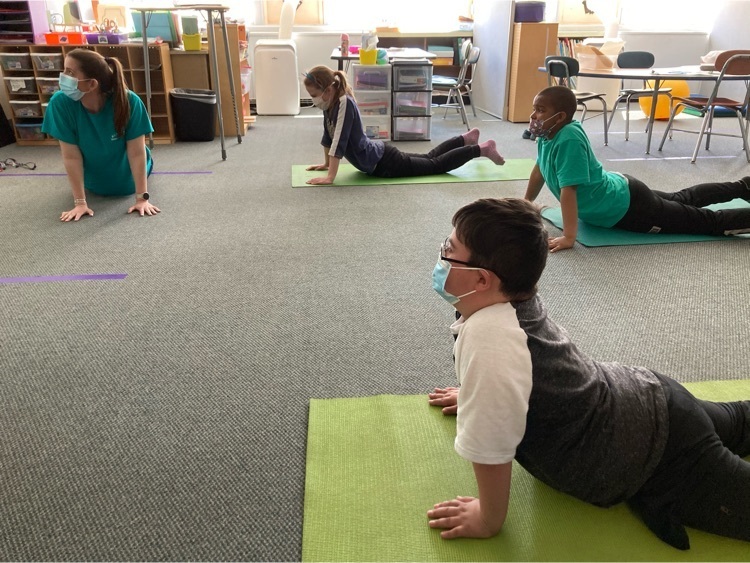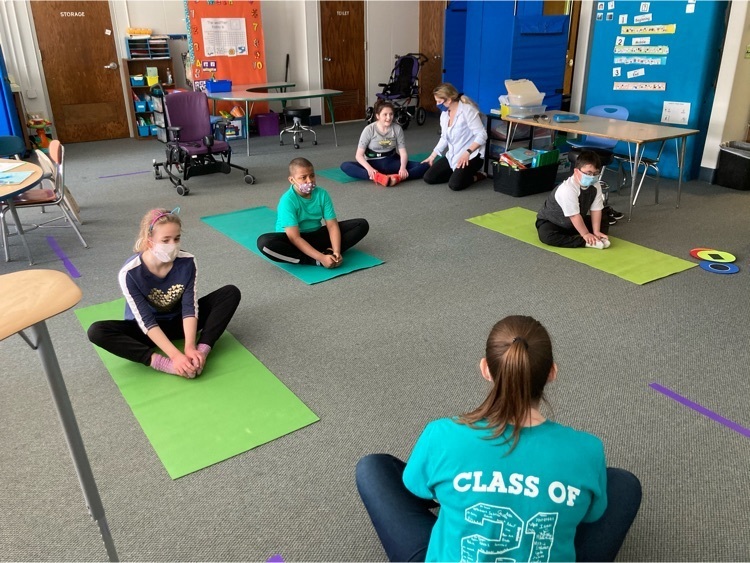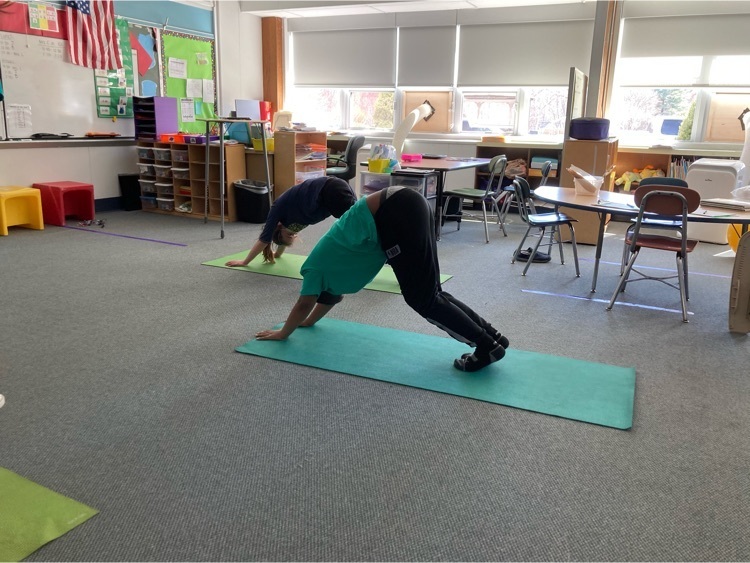 In first grade, the students were discussing story elements, specifically character and setting of the book King Kafu and the Moon. As Mrs. Martel read aloud, the students used their finger to track the words. The kids used a graphic organizer to record the information about the setting and then shared their thoughts with a neighbor. Students were asked to prove it by showing text evidence from the book. LaPerche friends are learning how to have discussions and share their evidence from the text!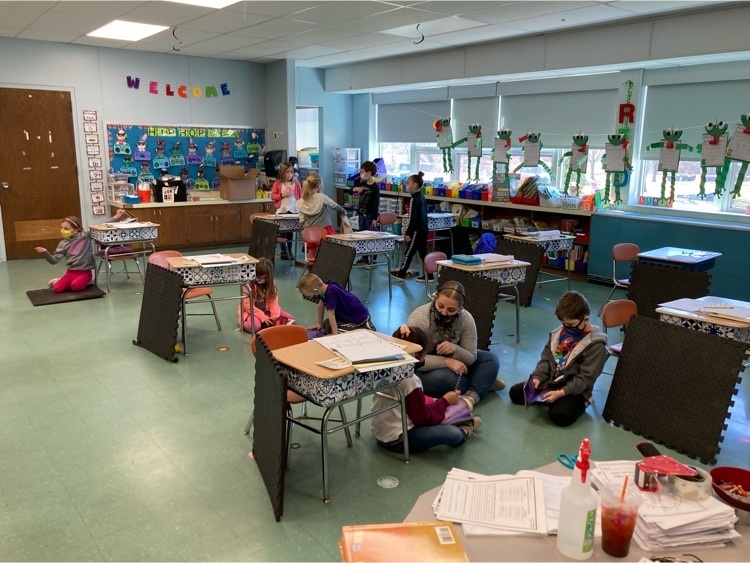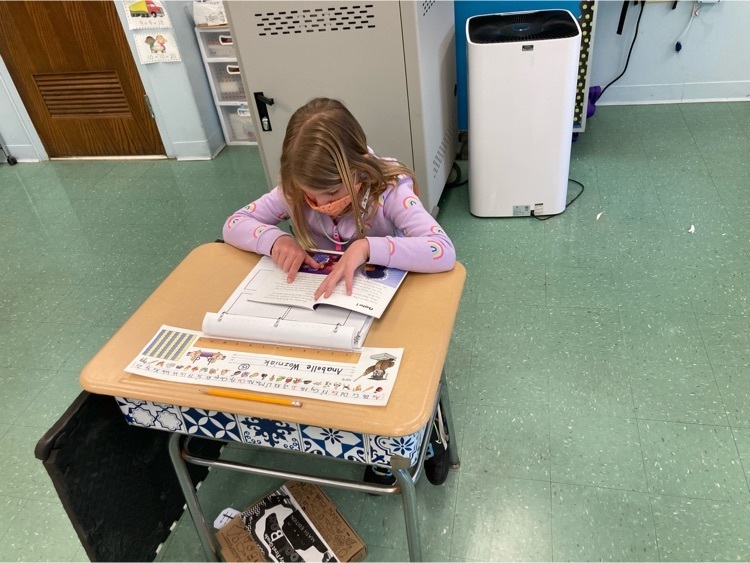 Virtual paint night with our amazing art teacher, Miss Miller, was a smashing success. 75 students signed up to create masterpieces and they were impressive. Check out all of the art night photos here.
https://photos.app.goo.gl/8iiDBenLuYAVweqv6
If you have not had a chance, add your pictures from art night! Who is ready for another night?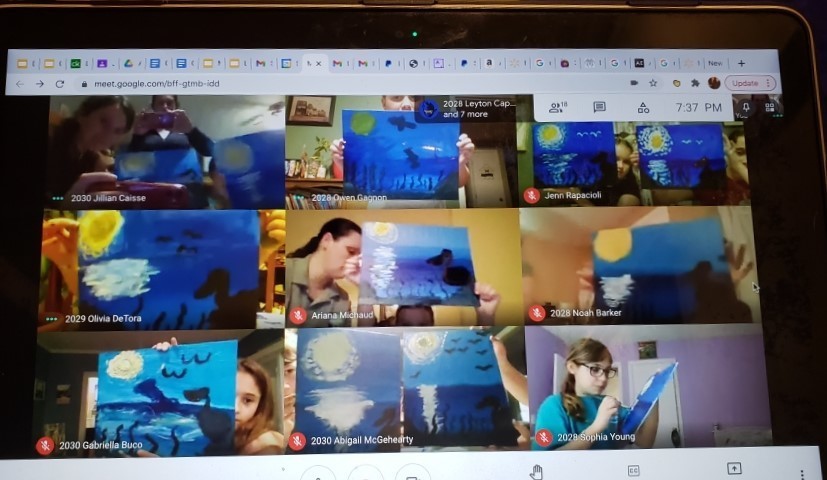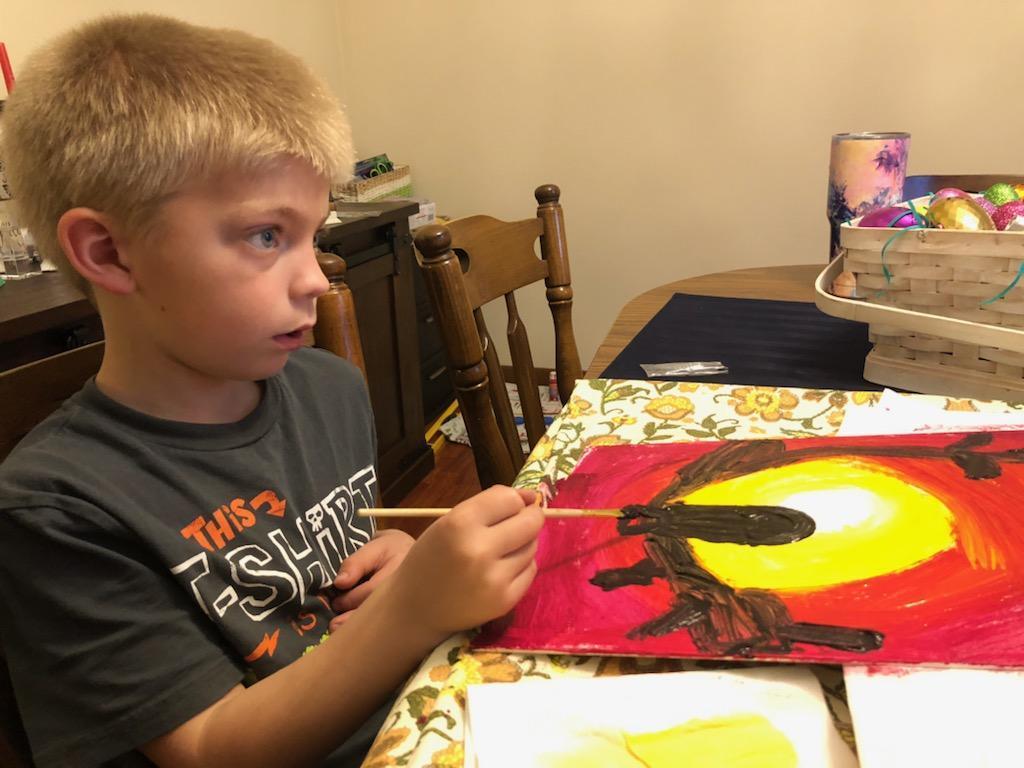 Did you notice the two barrels in the front of LaPerche and ever wonder who takes care of them and adds such beautiful seasonal creations? That would be the wonderful Connell family-Danielle, Ryen and Keira!! Thank you, Connell Crew!! Shout them out in the comments below!!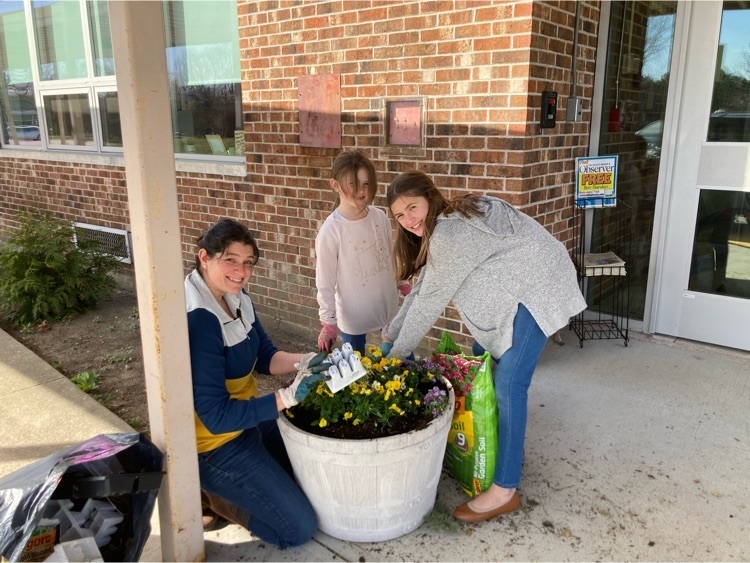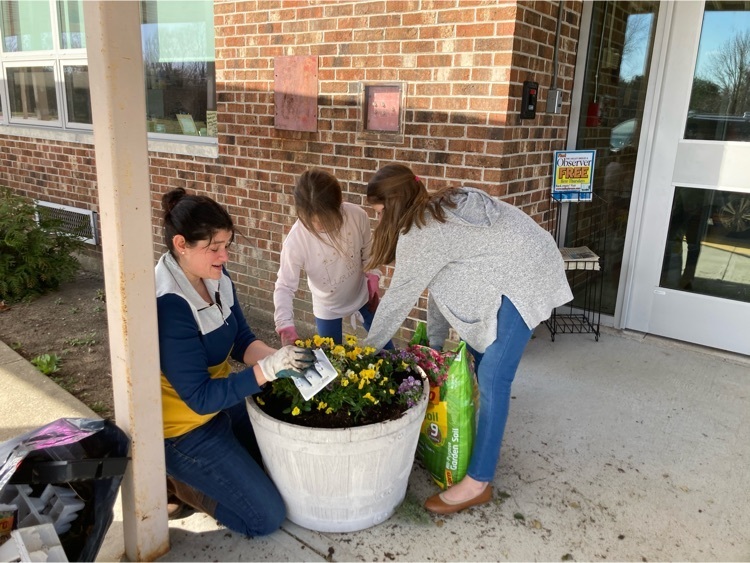 The students, staff and families sent Mrs. Bazinet off with lots of love yesterday as she heads into knee replacement surgery this morning. Our fifth graders were so sad to think that they would not see her again this year but Mrs. Bazinet vowed to come back to see them off to middle school. Two little ones came into the office and asked "which one is Mrs. Bazinet" and when she said "me" they pledged their love for her! Mrs. Bazinet was so thankful to spend the day at school surrounded by the kids. Send her some well wishes below! We love you, Mrs. Bazinet!!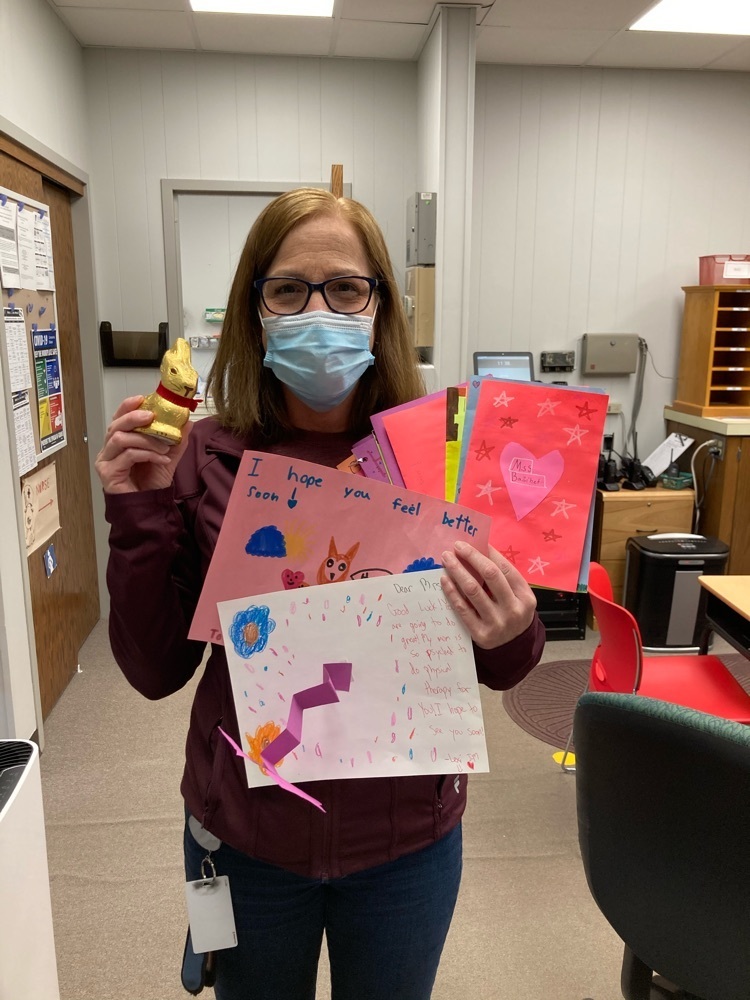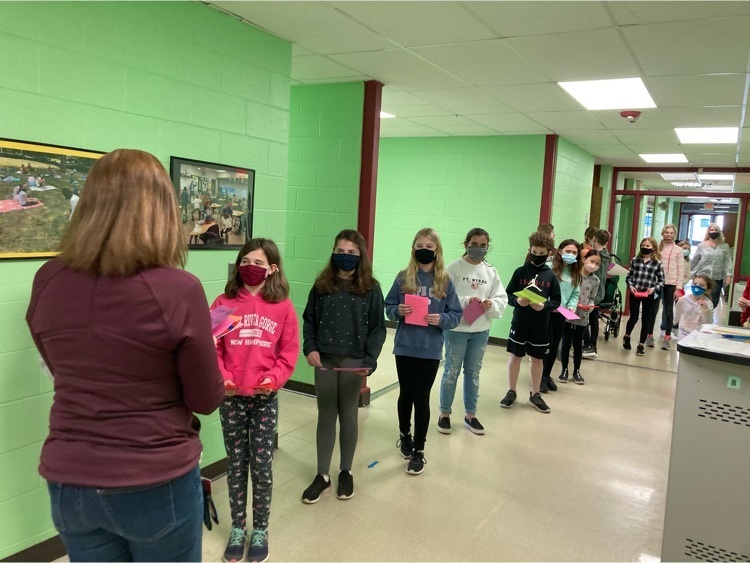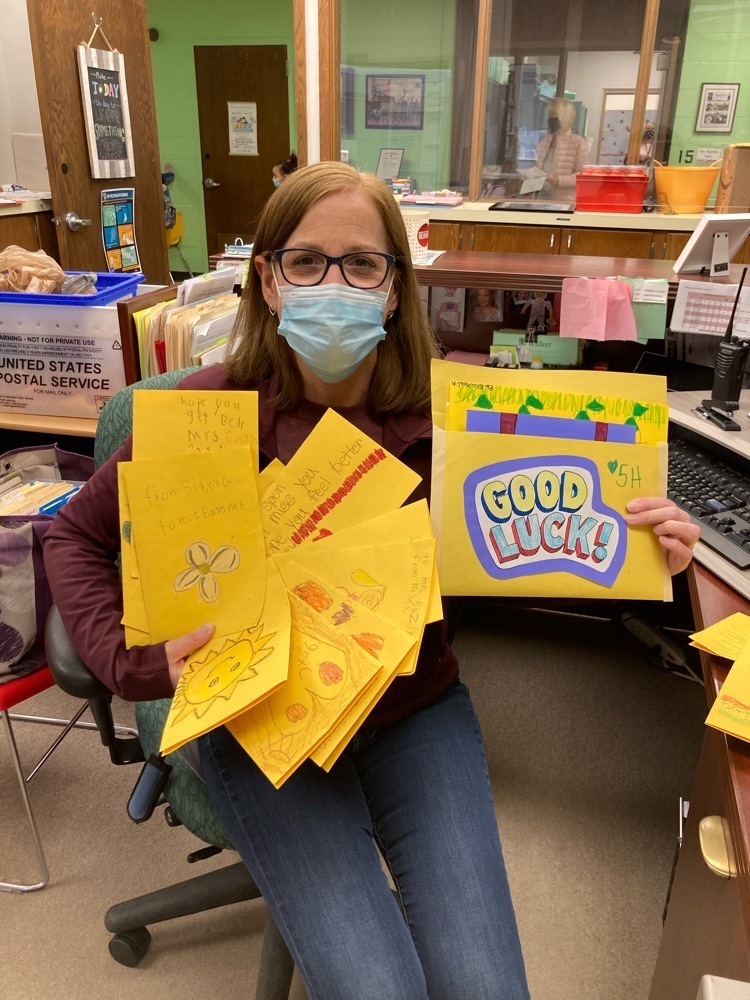 In Mrs. Hayward's class, reading centers were in full swing. Students worked on reading comprehension, sight word recognition, writing and reading. Kids work at their own pace on their own goals. Every student works with each adult and then rotates to the next. Such hard workers!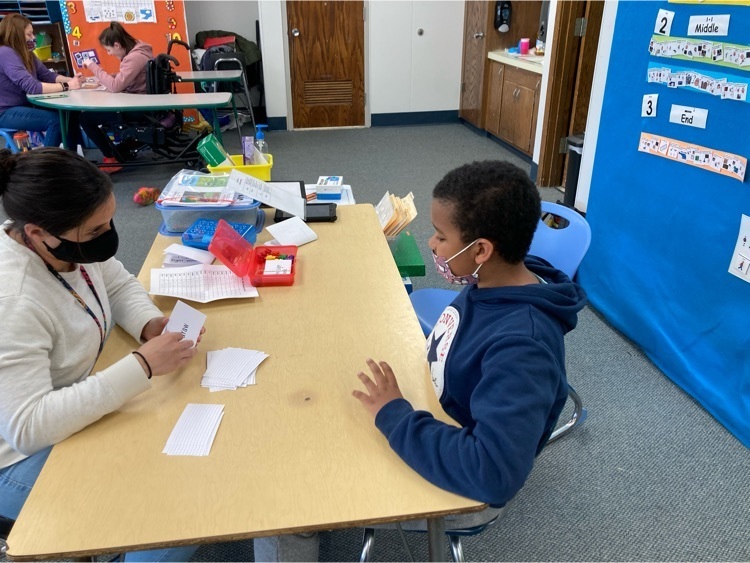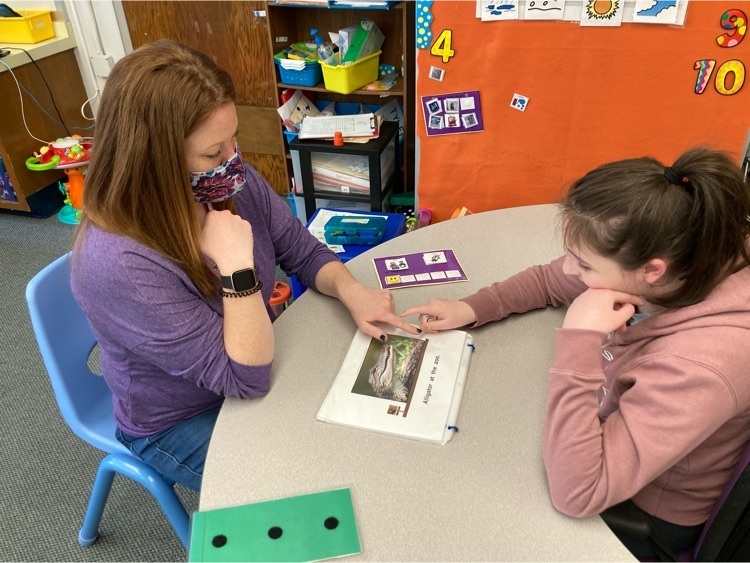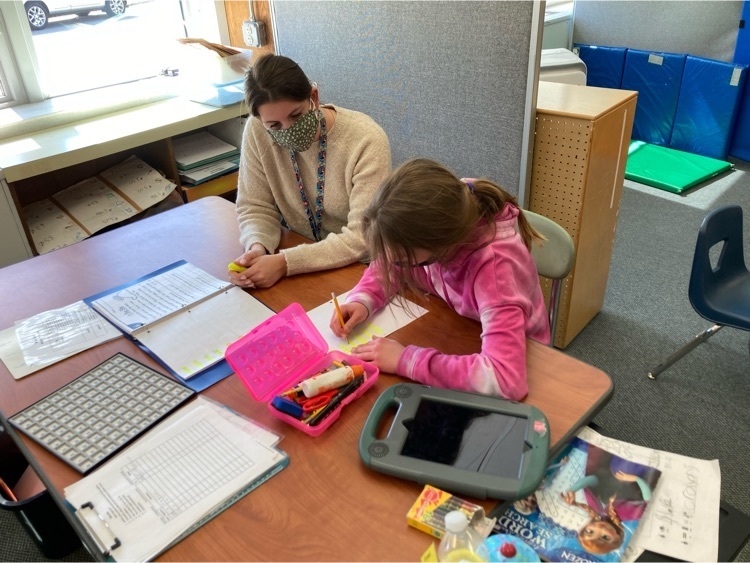 In third grade today, Mrs. Nonis used a third grade passage called The Whales' Song to teach sequencing the events of a story. After reading, students went back into the text to find the evidence. To make the assignment hands on, students cut out and moved the events on a graphic organizer. They are always learning in third grade.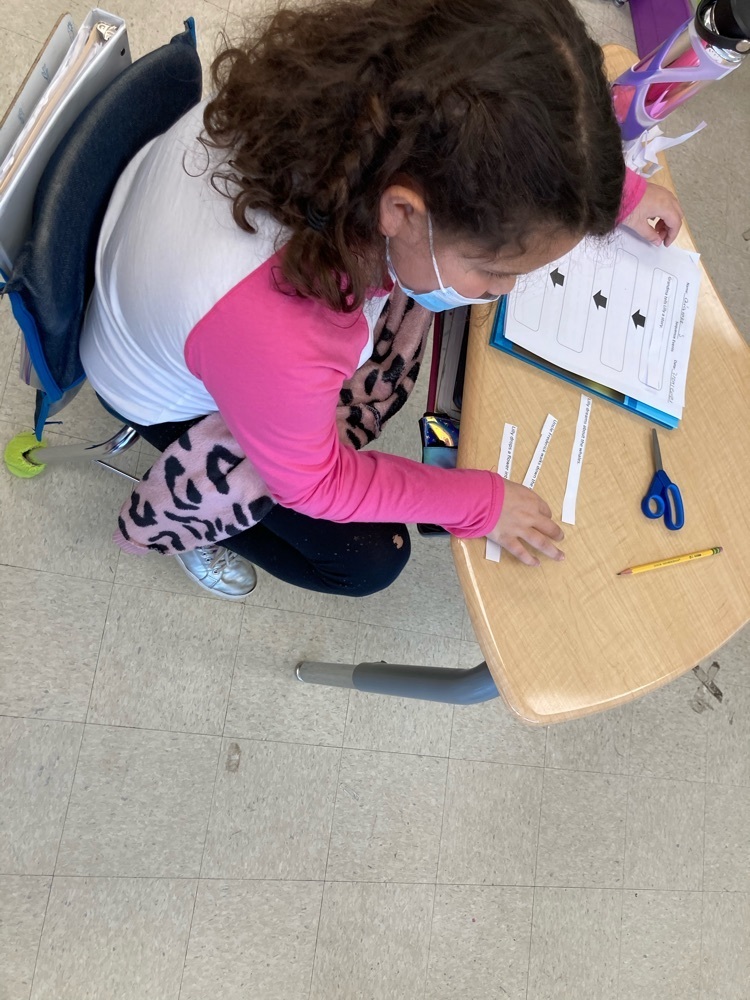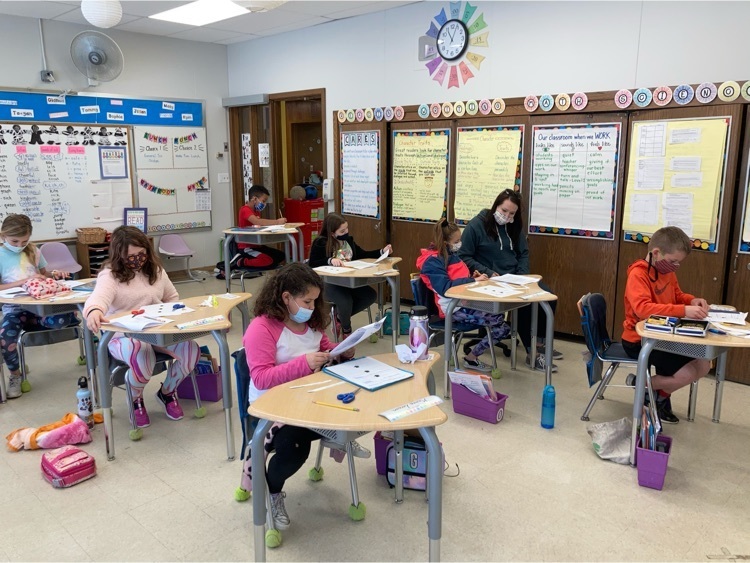 Thank a teacher! This has been a challenging year for educators but Smithfield teachers have met the challenge head-on. There are several ways to show our appreciation. Consider.... Nominate a Teacher for Smithfield Teacher of the Year - Send nominations to Lisa Petrone,
lpetrone@smithfield-ps.org
, by April 16th. Nominate a Teacher for a Golden Apple Award - NBC 10 and the Rhode Island Department of Education recognizes outstanding teachers. Winning educators will receive a $250 contribution from Ocean State Credit Union. You can nominate teacher using the form at turnto10.com. Barnes & Noble My Favorite Teacher Contest - The 2021 My Favorite Teacher contest will run the entire month of March. The winning teacher will receive $5,000 for themselves and $5,000 for their school, and the student who writes the winning entry will receive a $500 Barnes & Noble gift card! To enter and see official rules, please visit the Barnes & Noble website.