Today LaPerche students joined a virtual meet with members of the RI Resource Recovery Team. They learned how to reduce food waste by only taking the amount they can eat, eating leftovers the next day or using leftovers as an ingredient for a new food and eating food before it spoils. LaPerche students are on their way to becoming Food Waste Warriors!!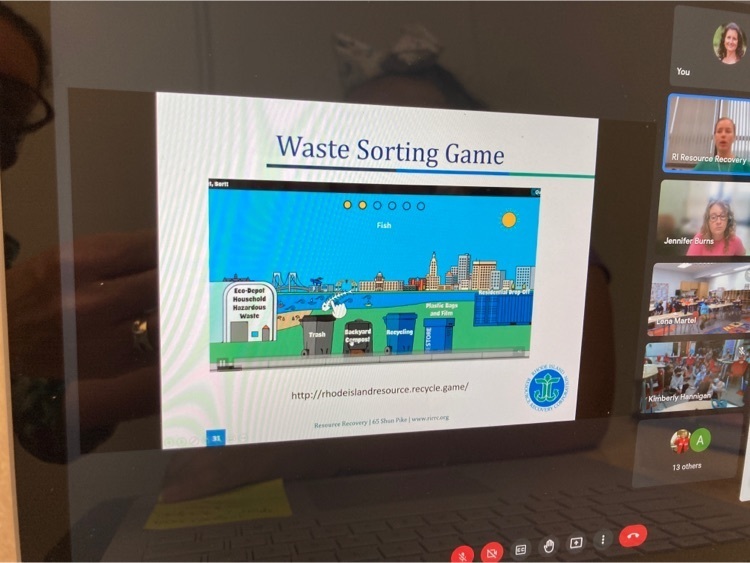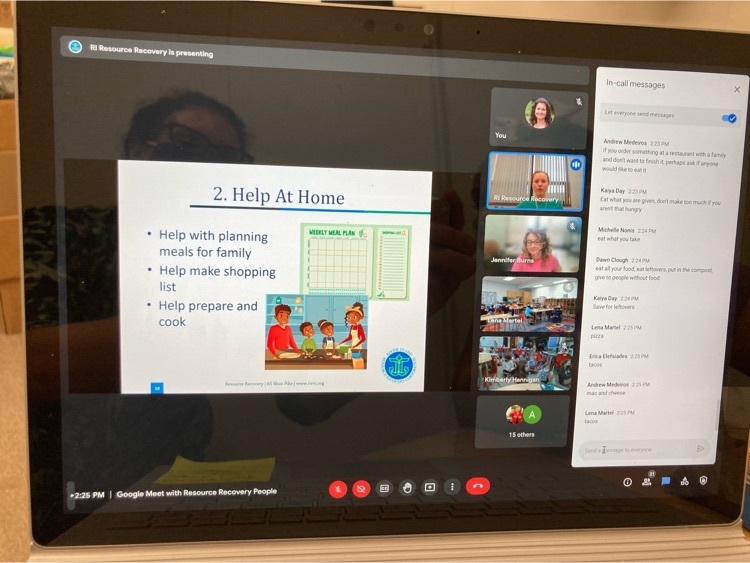 During Morning Meeting in Miss Feeley's class today, students complete their jobs and then sing, dance and work their way through the months, days, weather, and seasons. The kids think about how they got to school, what special they have today and how they are feeling that day. So much learning happens during this engaging morning meeting!! What a great team!!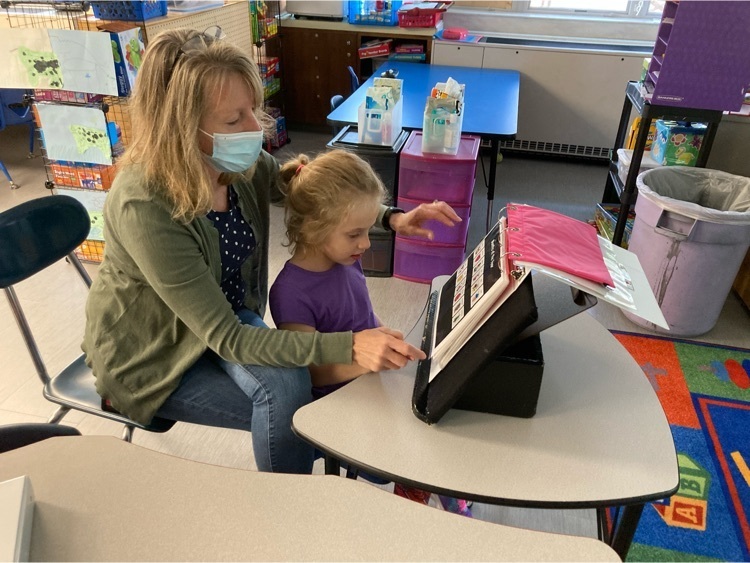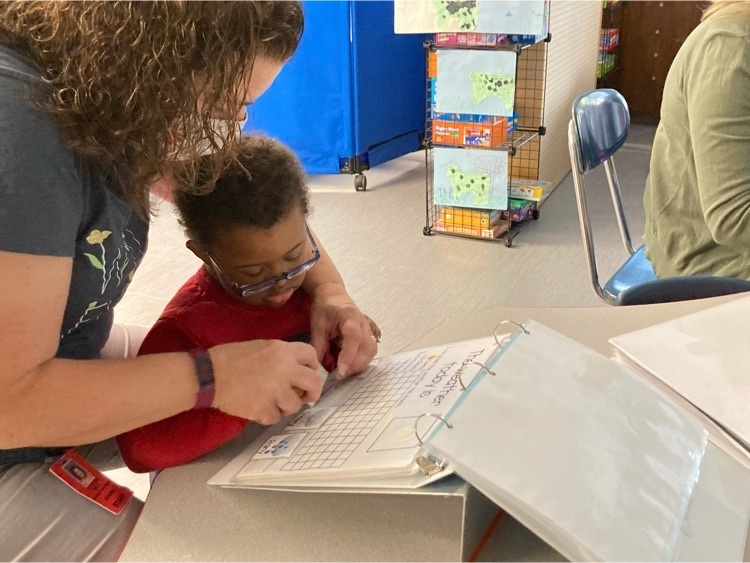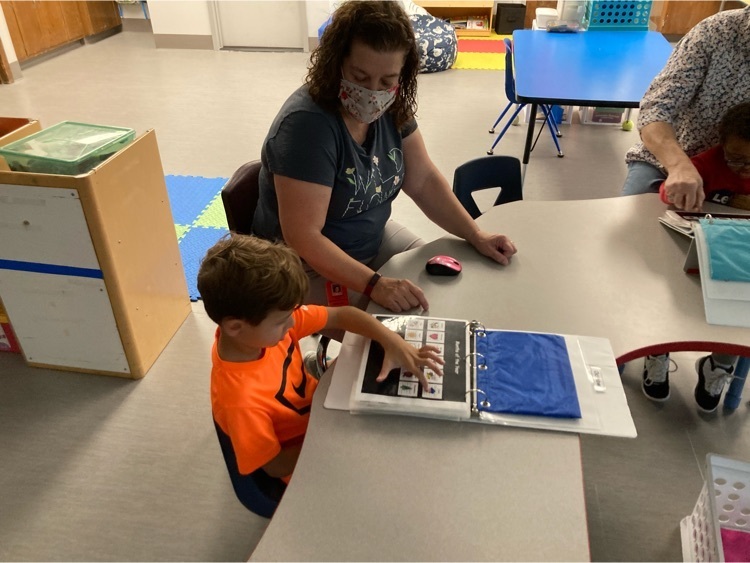 Last night, LaPerche Hosted Open House and it was a smashing success! New and returning families marveled at the beautiful new building and the creative and engaging spaces!! Comment below to let us know what you thought of our new school building.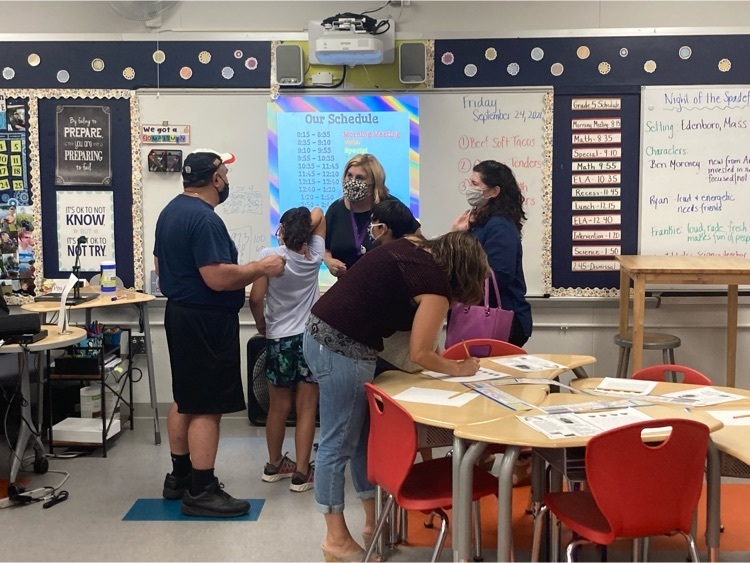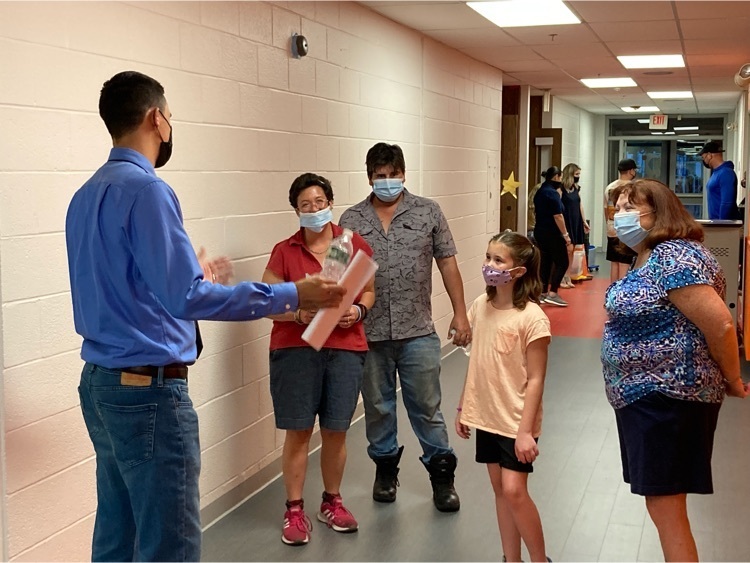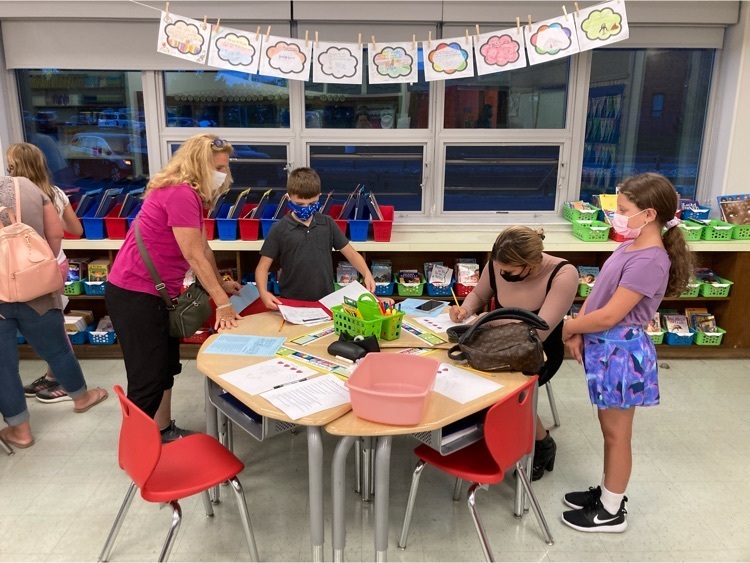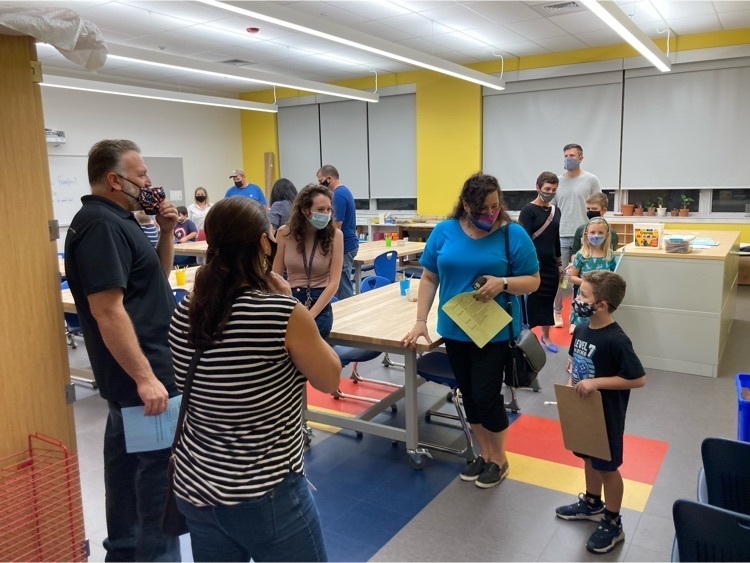 LaPerche students were thrilled to spend time on the new playground equipment!! We are so thankful for our new space.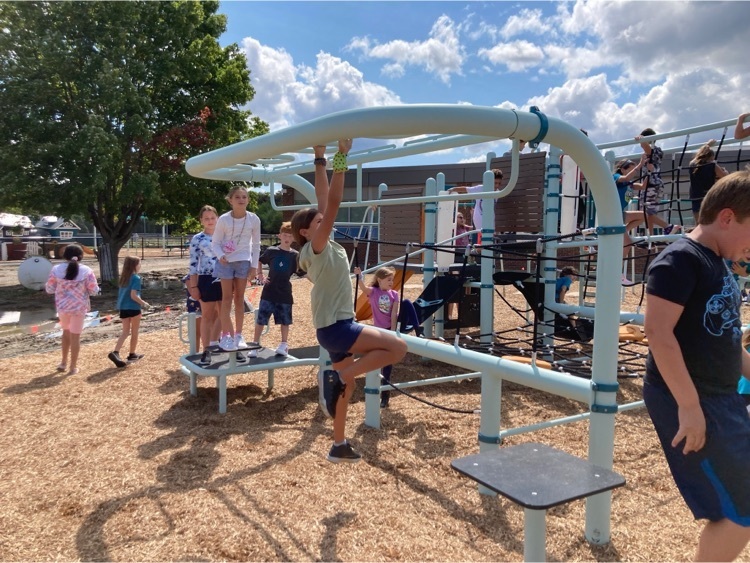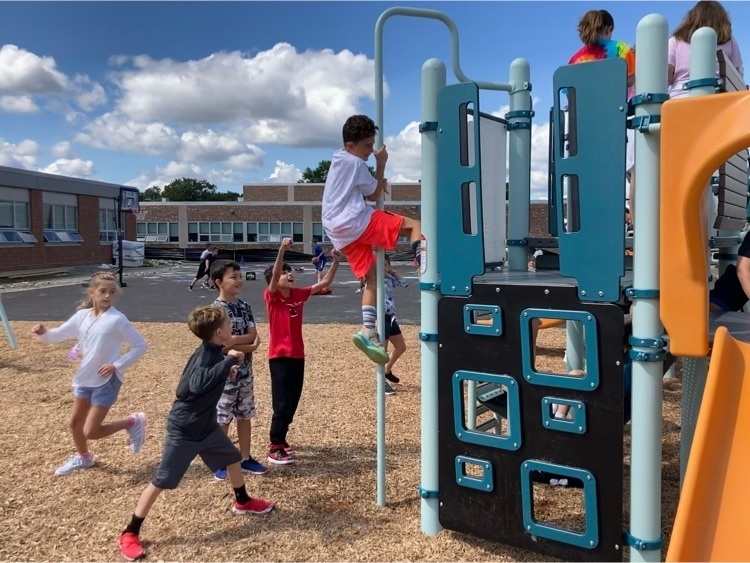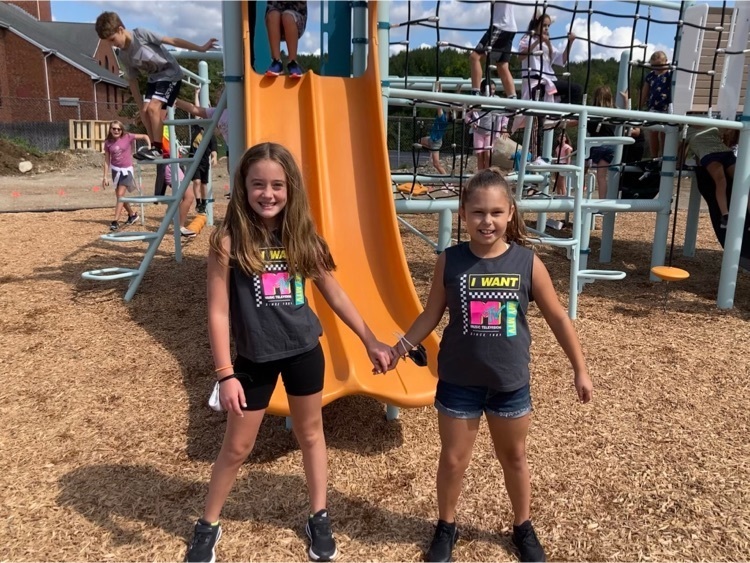 The new playgrounds at LaPerche look beautiful and include a separate preschool playground! Our young friends will have their own safe space to play. There is a new playhouse, shady area with tables as well as swings. The edge of the area has been paved to provide a track for the students to ride scooters, bikes and cars. So fun!!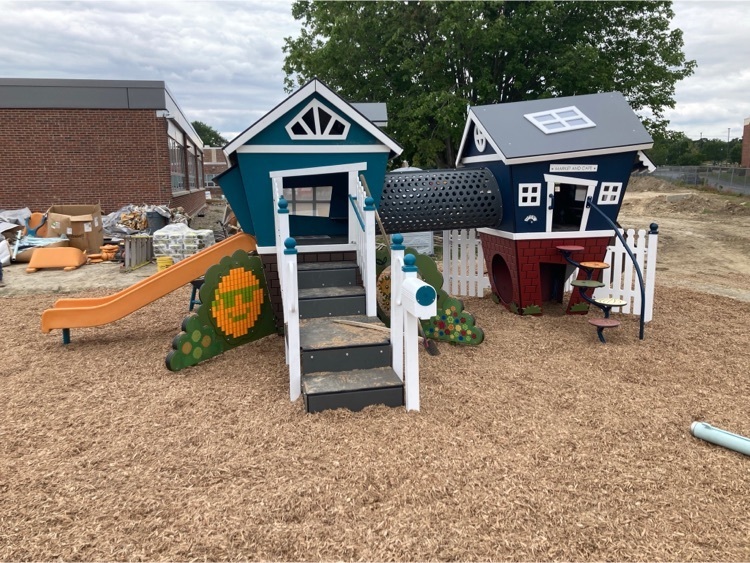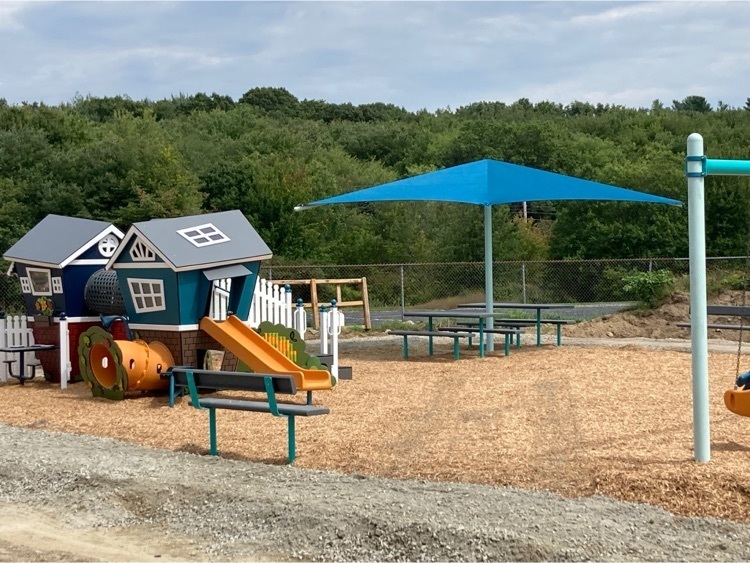 LaPerche students will have a variety of new dynamic places to learn during the 2021-2022 school year. One amazing space is our beautiful art room. The high ceilings, access to natural light and creative flooring will certainly inspire our artists. We are so thankful for this new space!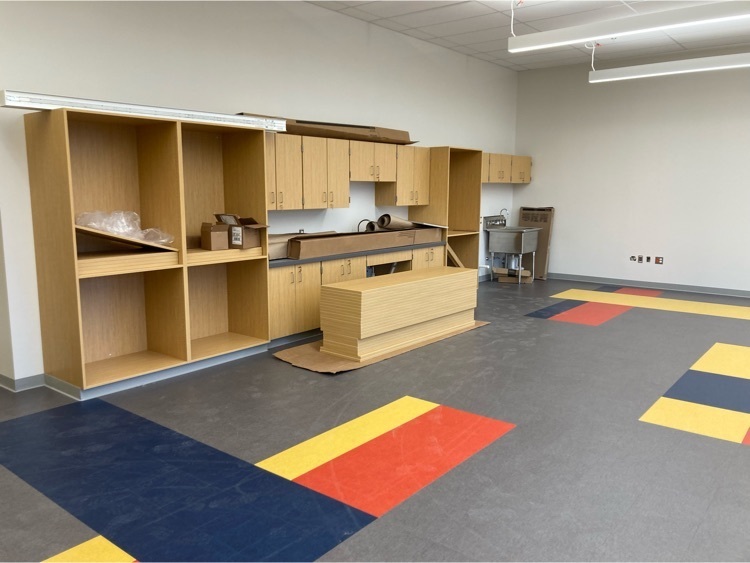 If you are a new family at LaPerche, please feel free to join us for a virtual check-in on Wednesday, September 1 at 6:00 PM. Our principal, Julie Dorsey, will be there to say hello and answer all of your questions. You can join with this meet link:
https://meet.google.com/kmz-uird-icu?authuser=0&hs=122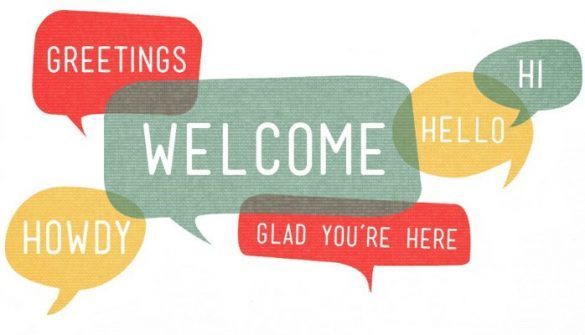 The LaPerche garden is exploding with vegetables. Stop by and pick all that you want! A small group of us picked peas, carrots and beets last Wednesday. The peas are ready. The carrots need some more time as do the beets. Tomatoes and peppers are growing quickly! If you go to pick some veggies, post a picture and tag LaPerche!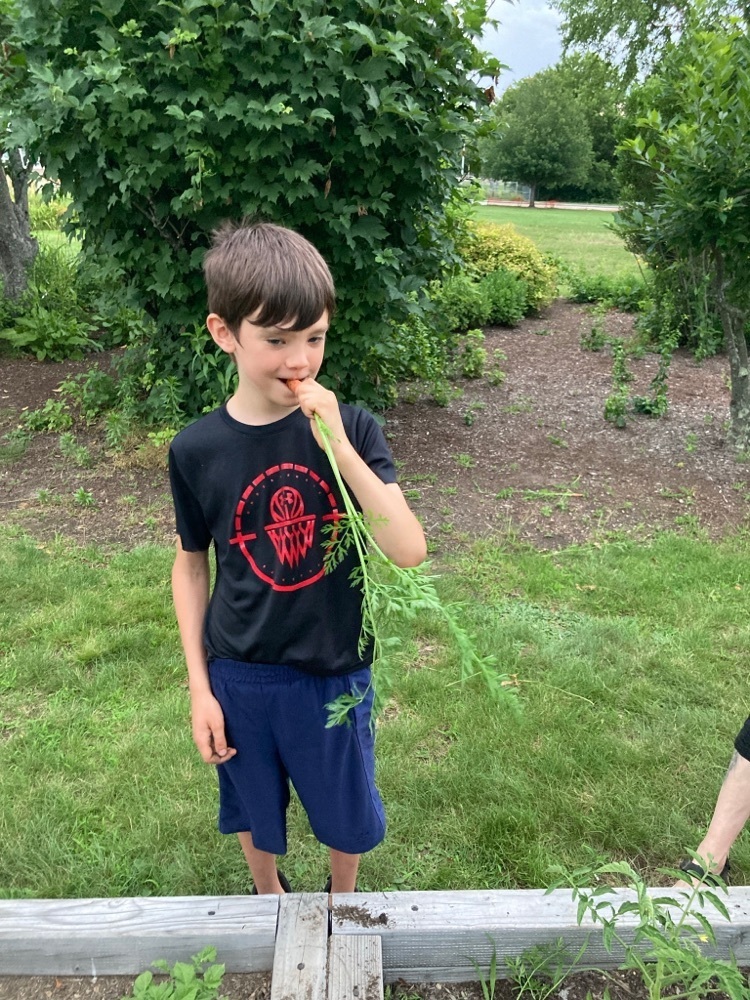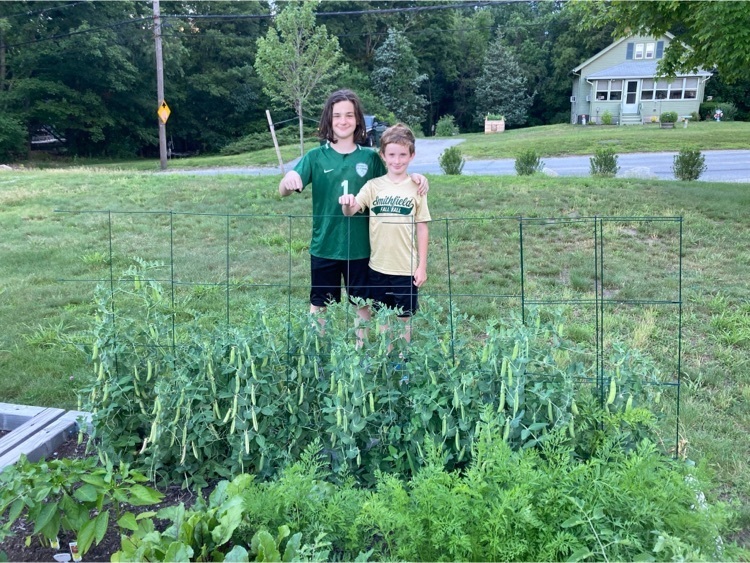 Our food service provider, Chartwells, brought a bee keeper, Jeff Mello from Aquidneck Honey,
https://aquidneckhoney.com/
, to LaPerche for a visit. Jeff provided each student with a honey stick and brought along bees for the students to see. LaPerche kids were so thoughtful with their questions and observations and loved tasting the honey. Thank you, Chartwells and Jeff Mello!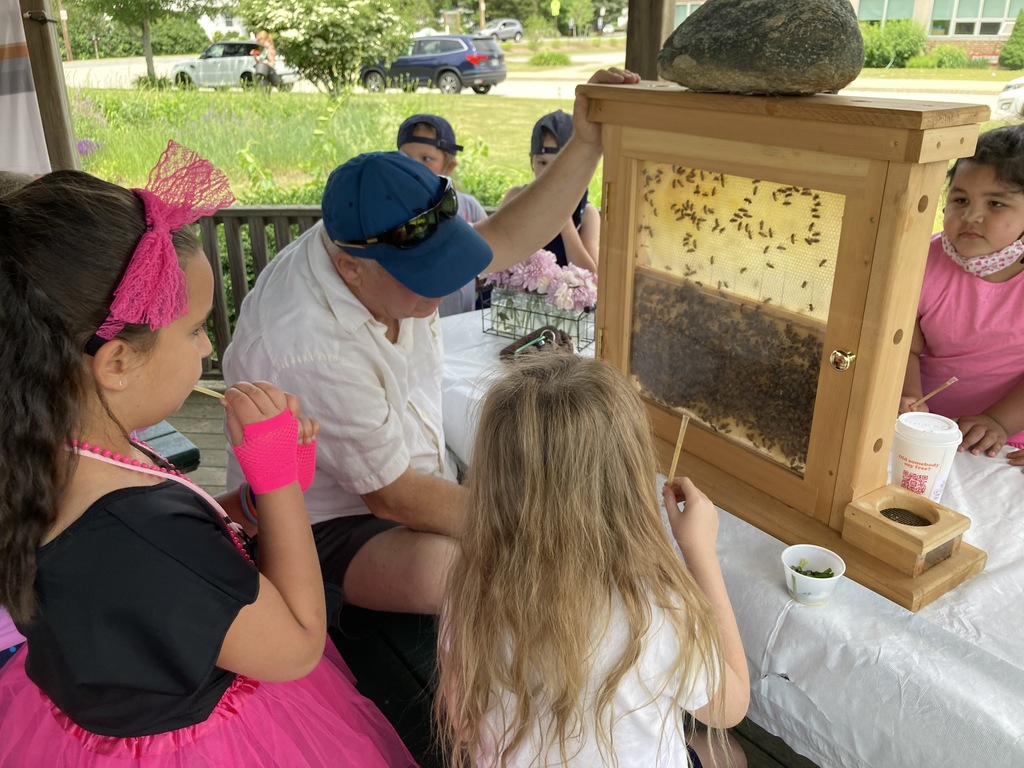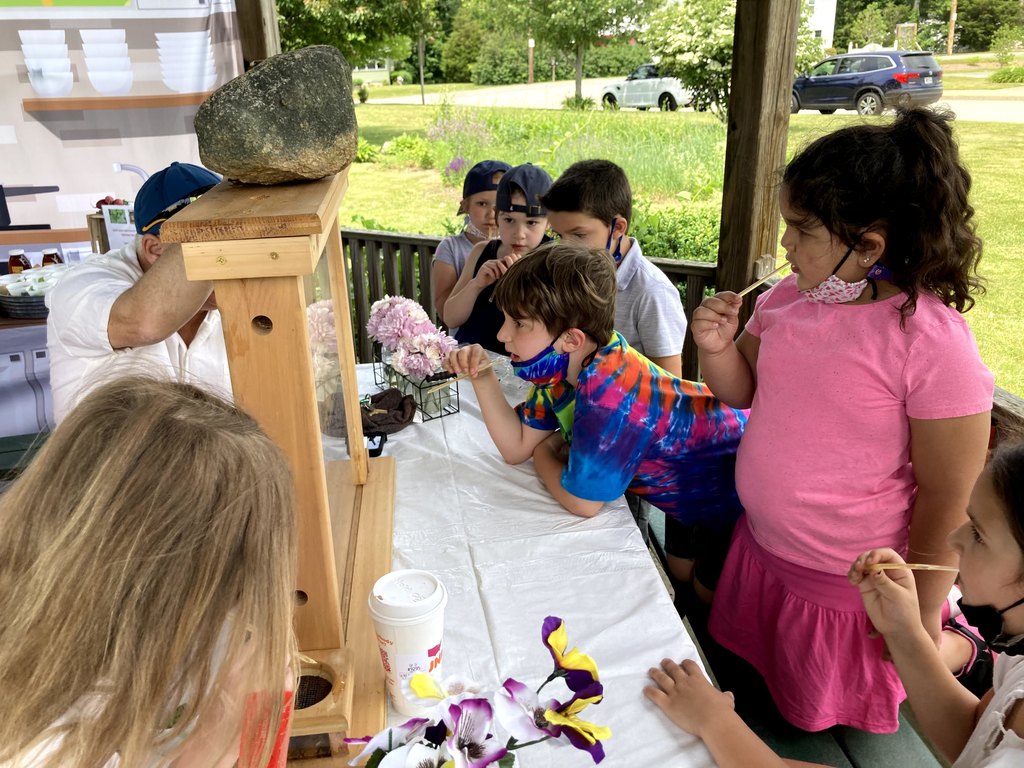 On June 18, 2021, LaPerche students celebrated the end of a fabulous school year with an amazing field day! Students rotated with their pod to 15 different stations and had a blast. The LaPerche staff had so much fun playing the games with the students. We had beautiful weather which made the water games a huge hit. Thank you to Mr. Connell, LaPerche PE teacher, for all the creativity with the stations. Check out all of the photos from field day :
https://photos.app.goo.gl/A6vA68pUzHP9wwHE9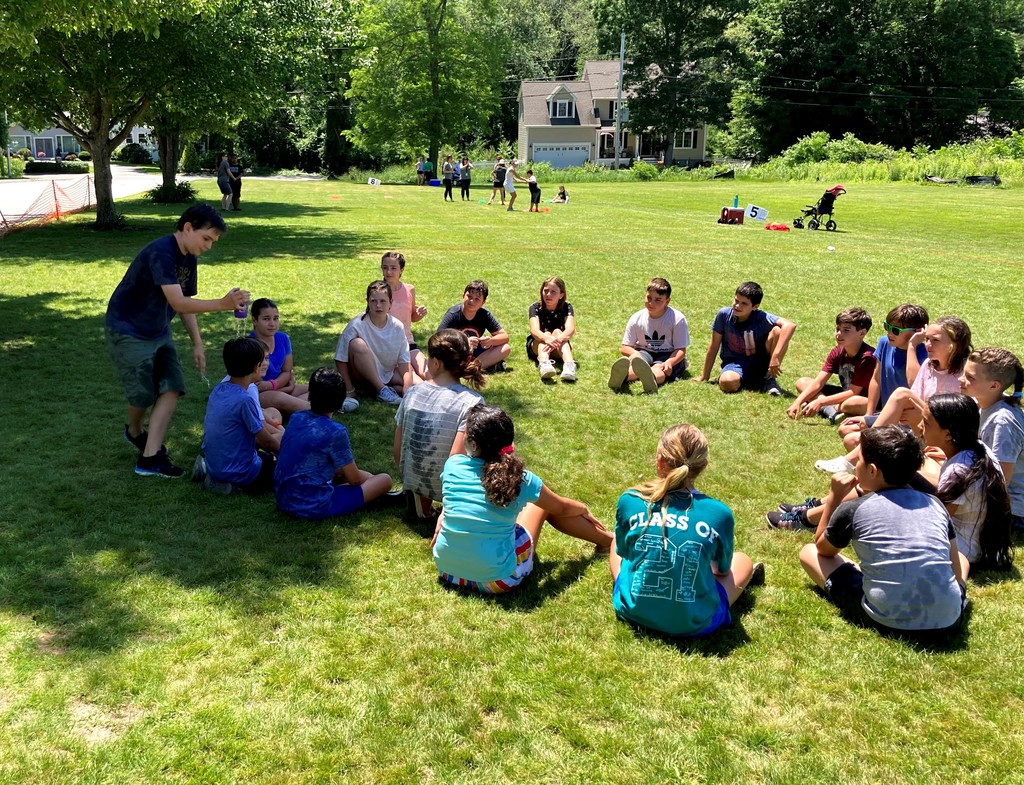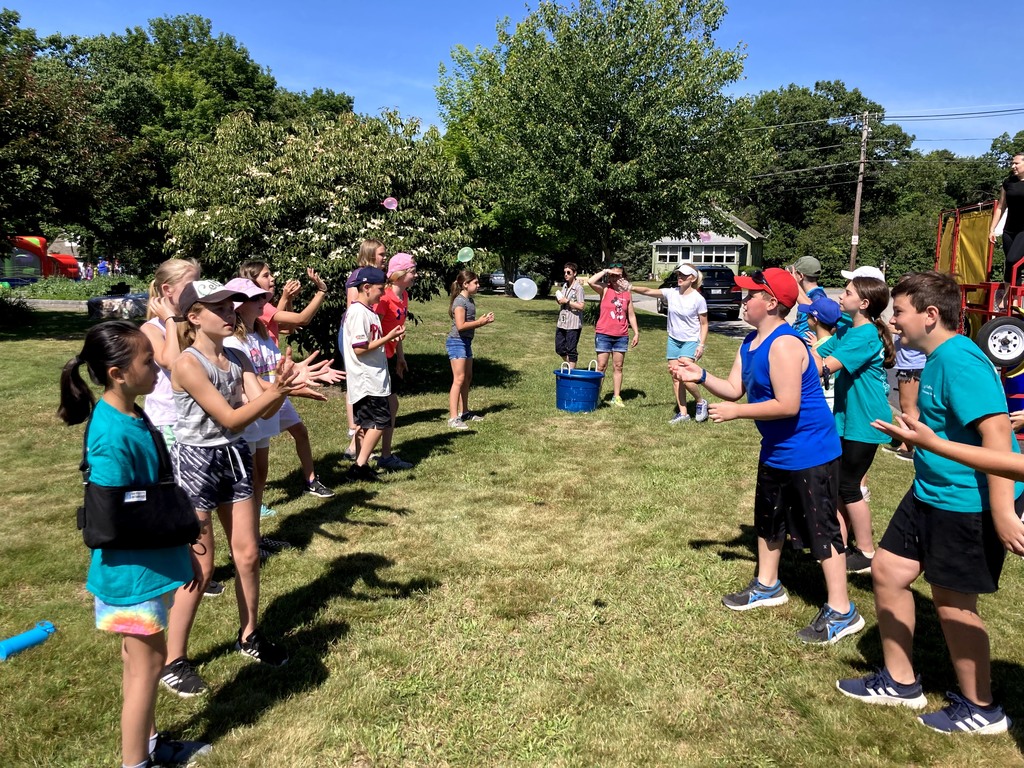 The LaPerche garden is exploding with vegetables that the kids planted. If you are interested in checking out the garden with your family, come to LaPerche tomorrow night, Wednesday, June 30 at 7:00 PM. Mrs. Dorsey will be there picking some veggies and doing some weeding. The peas are ready to be sampled! Who's ready? Check out the photos of the kids sampling the broccoli and spinach as well as planting the peppers and tomatoes. We love eating what we grow at LaPerche!!
https://photos.app.goo.gl/ACGmT5bjDiSo69mM9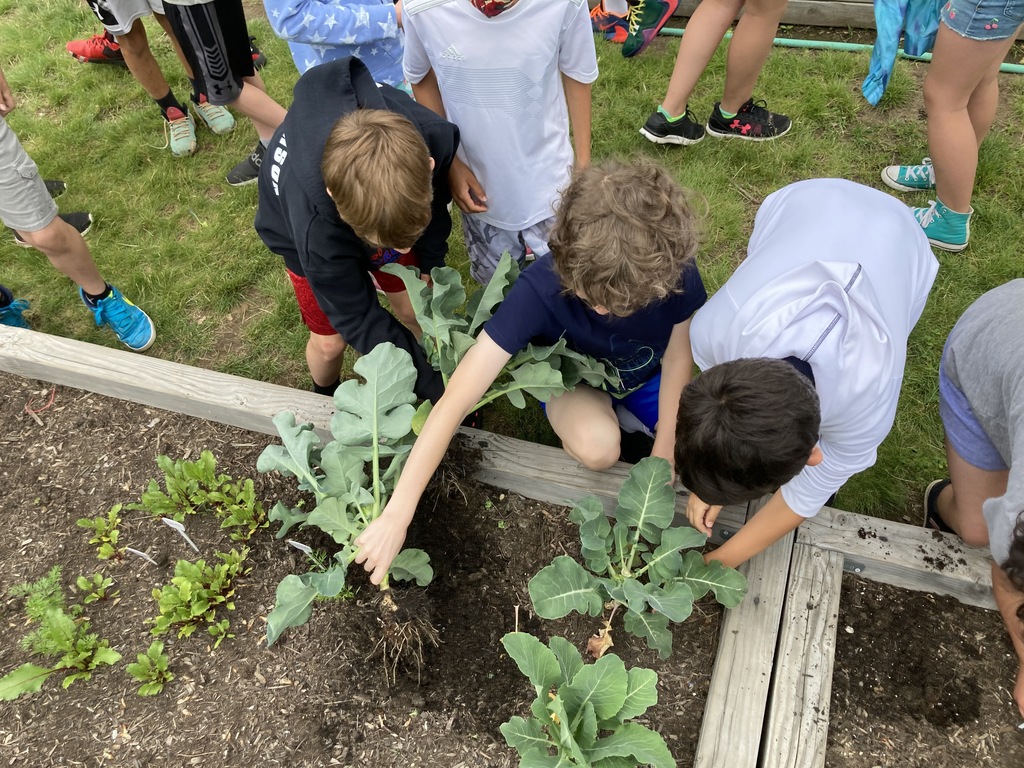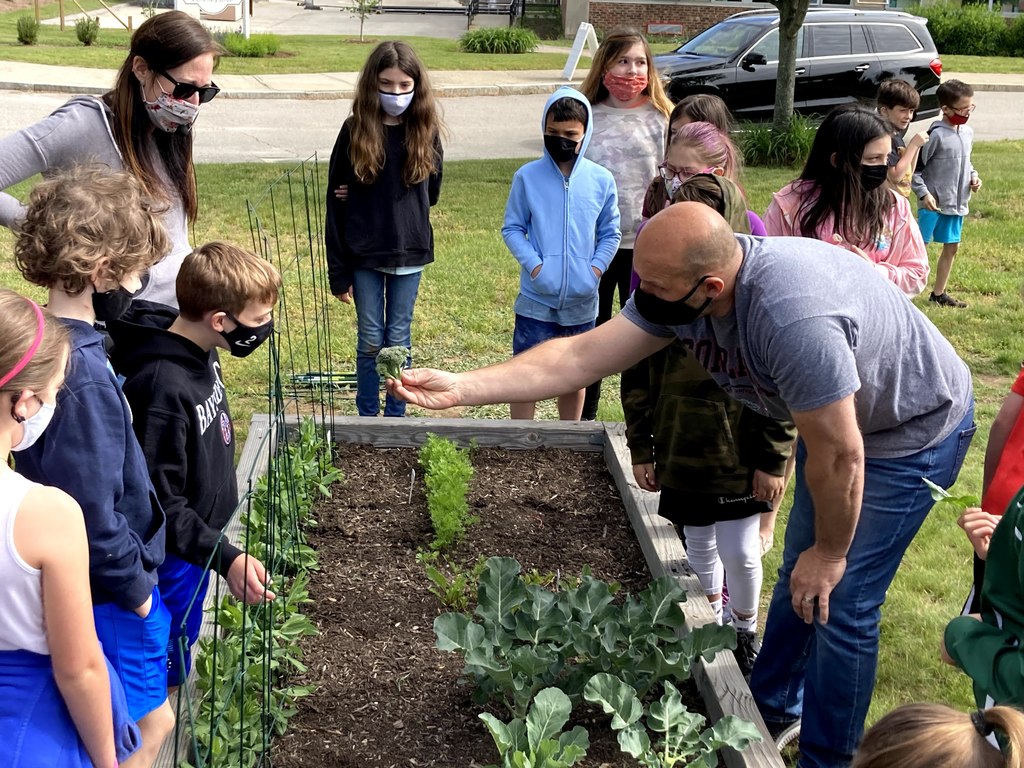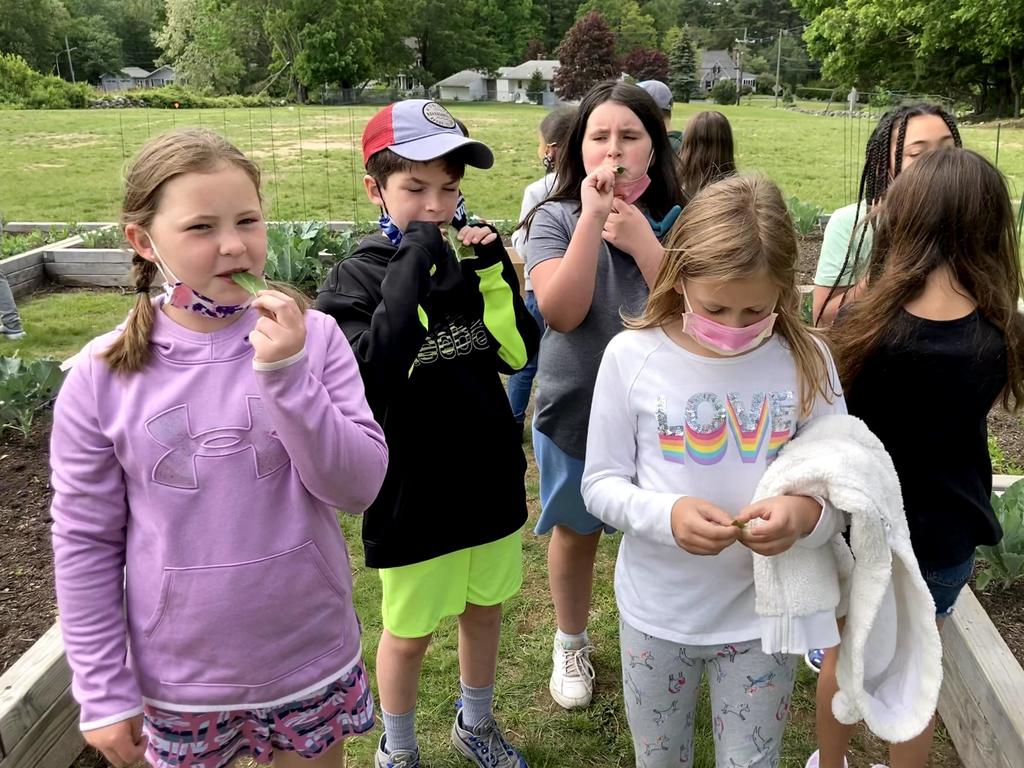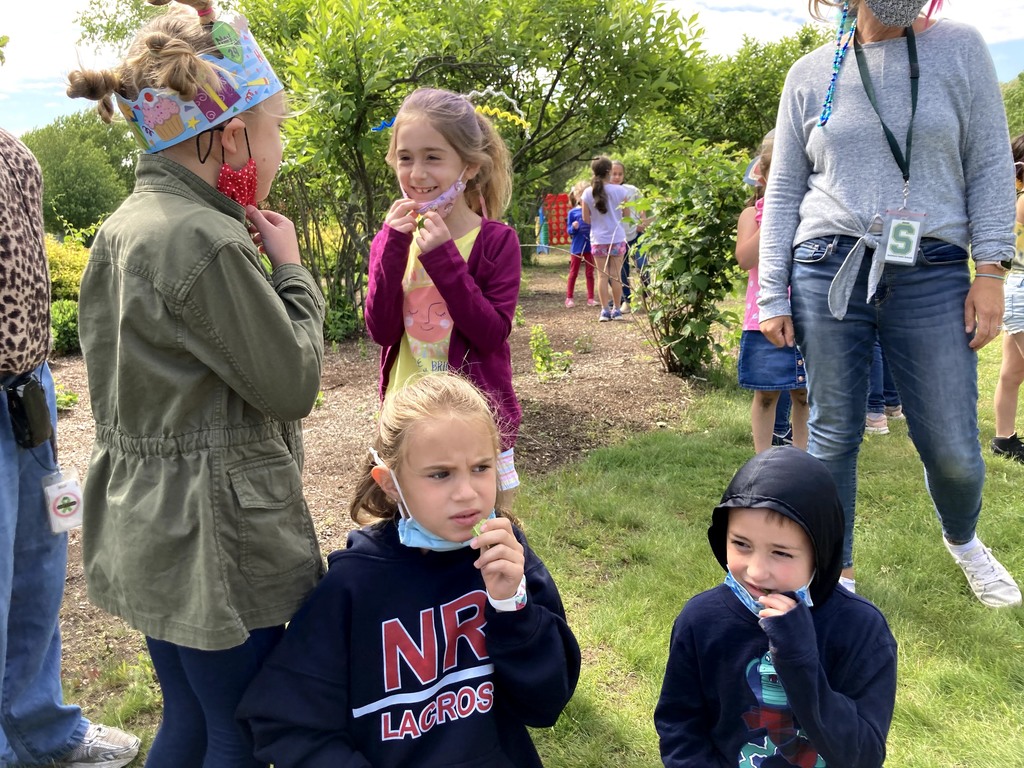 Each year the fifth grade gives the school a special gift. Today the fifth grade invited a chainsaw artist to visit LaPerche. He created art in front of the students. At the end of the day, the class gift was unveiled. It was a beautiful bench with two leopards guarding it. The artist, Mr. Randy, carved "LaPerche Playground…where friendships are made" into the bench. The students were amazed at what Randy was able to create and can't wait to see it on the new playground.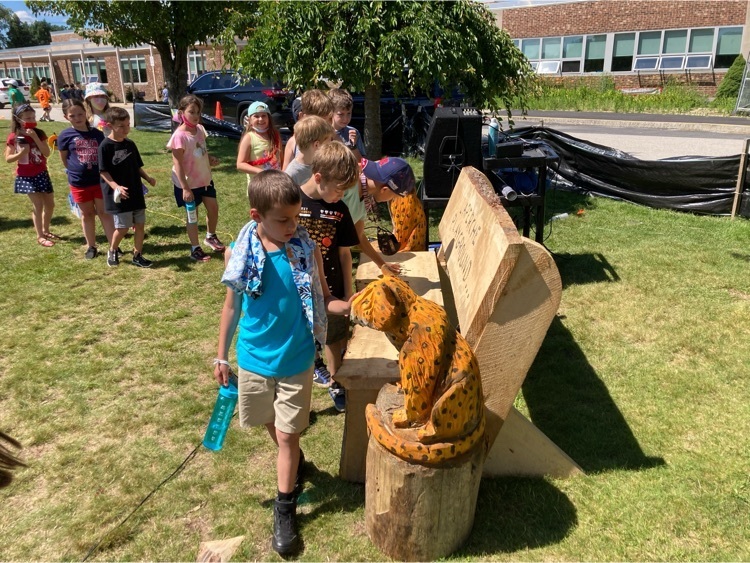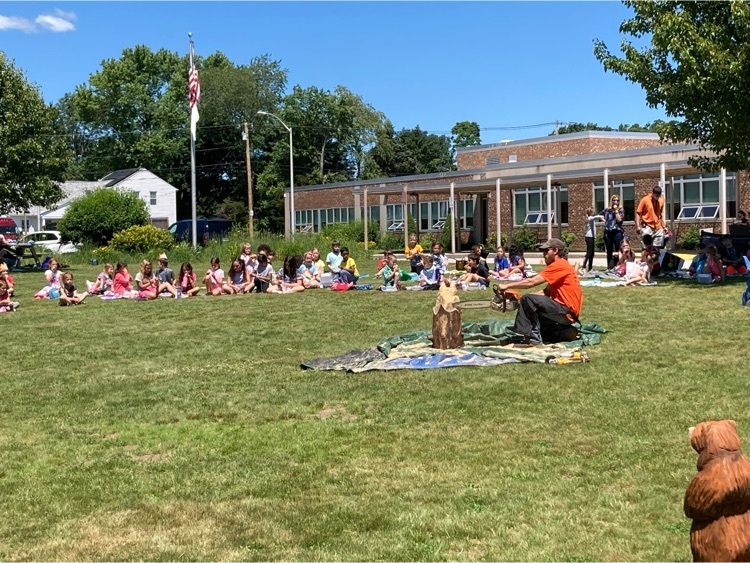 Our fifth grade rocket launch lifted off without a hitch today thanks to Mr. Connell, Mr. Barnett and Mr. Cadoret. They worked tirelessly to ensure that every rocket created by a fifth grader launched!! The kids tried to chase them down after each launch and many were retrieved. The trees grabbed some and others are lost in the woods. If you find one in your backyard, give us a call at school and we will come and get it. Another successful event!!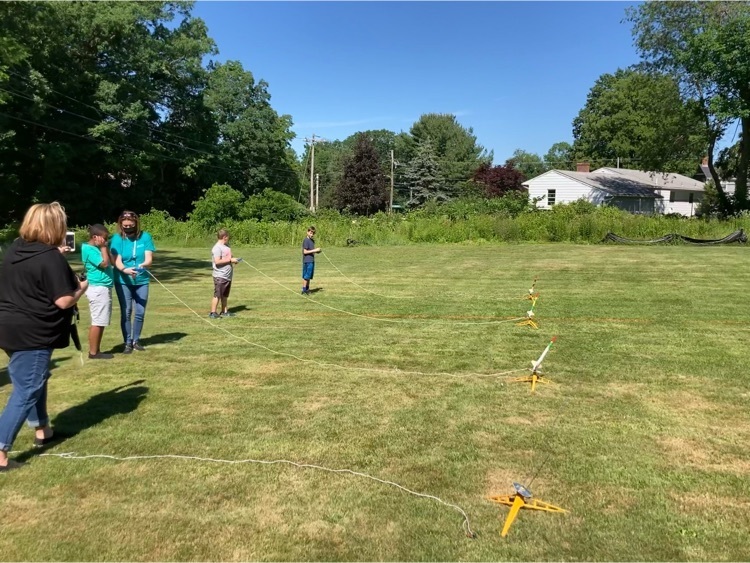 2020-2021 Art Show Dear Families and Friends of LaPerche Elementary, As the year comes to a close I would like to invite you to our annual art show! Although this year's show is virtual it still provides a platform for all the students at LaPerche to share their creativity with friends and family! When students finished their projects this year I took a photo and added it to a slide. They were then able to look back at a digital portfolio of what they created this year. We discussed their growth as an artist as well as their personal style. I then asked each student to pick their three favorite works of art to be put in their virtual gallery. The students designed their virtual galleries by choosing frames and decor. If you click on each teacher's name it will bring you to the gallery for that class. I hope you enjoy the show! Feel free to send any feedback to me at
cmiller@smithfield-ps.org
. Please click this link to explore the virtual galleries!
https://docs.google.com/presentation/d/1WxzGY3TSPNswYHOUKqyCS2Wd4BHCCEXm0dXA7HADYPI/edit?usp=sharing
Miss Miller LaPerche Art Teacher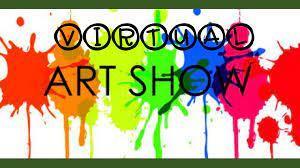 During reading intervention today with Mrs. Hegarty, the students were learning the -ub word family (cub, sub, tub, club, etc...)The leader gave clues and the students had to find the correct word. Then the leader went around to check each student giving a thumbs up if they had it correct. Kindergarten friends understand that once you learn one word, you can read and spell so many others!!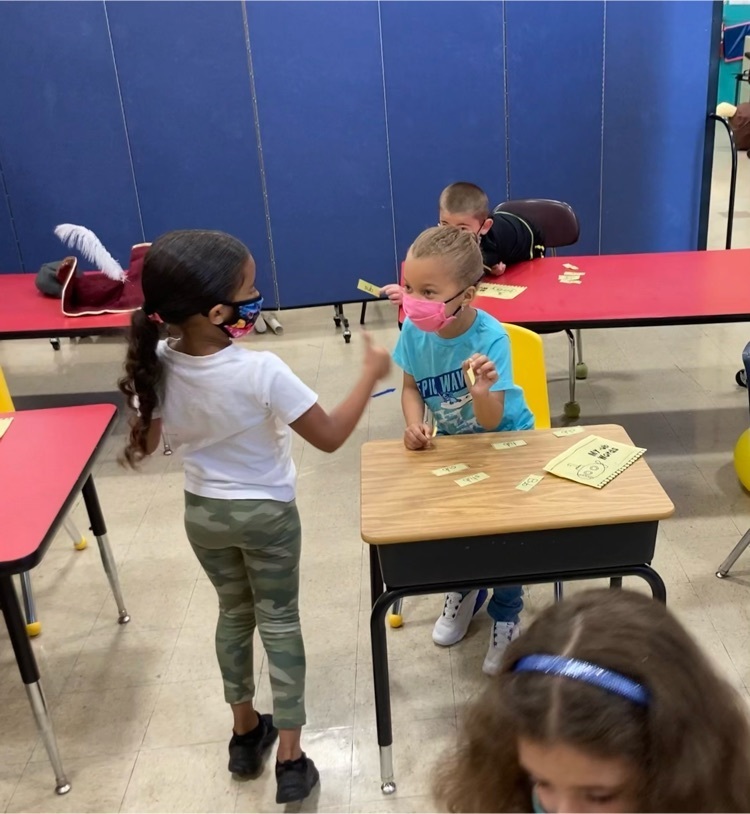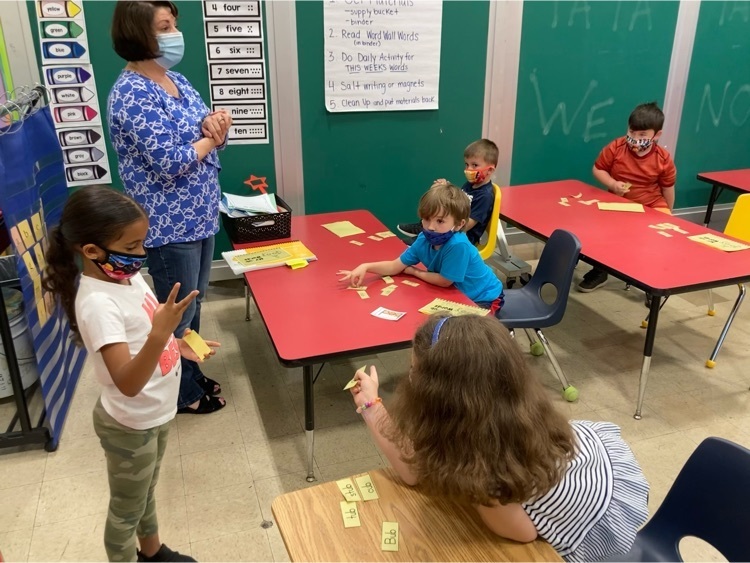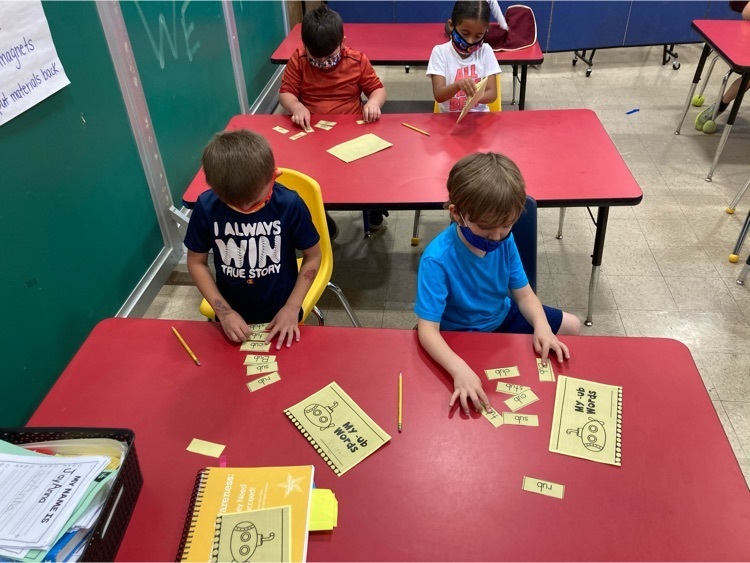 At LaPerche, we are so thankful for our large outdoor space. Students love having lunch outside where they can sit near anyone they want, take off their masks and enjoy the fresh air. Don't forget to bring your towel to school each day for picnic lunch!!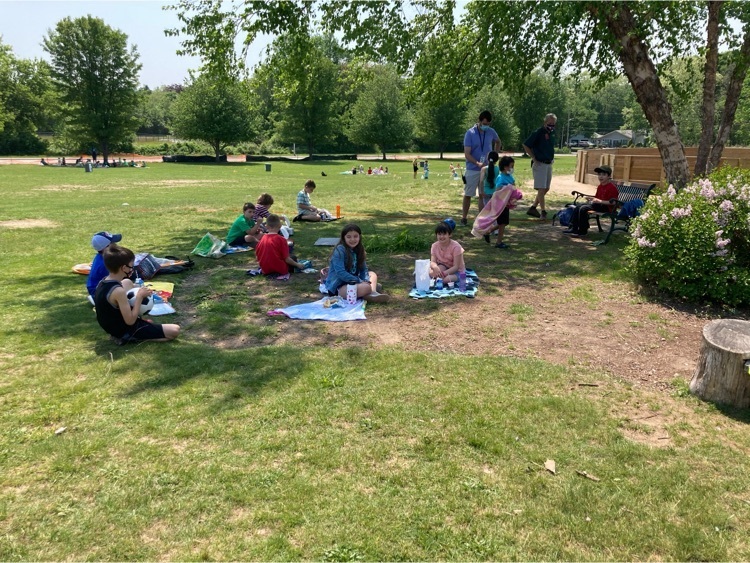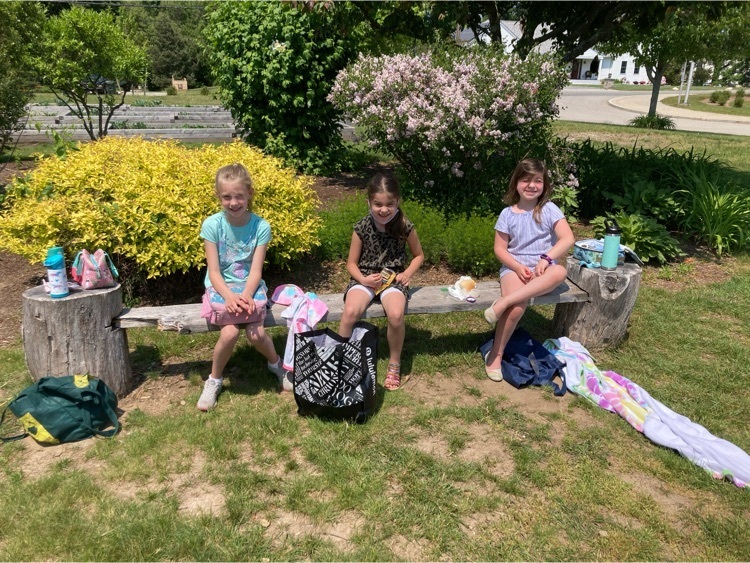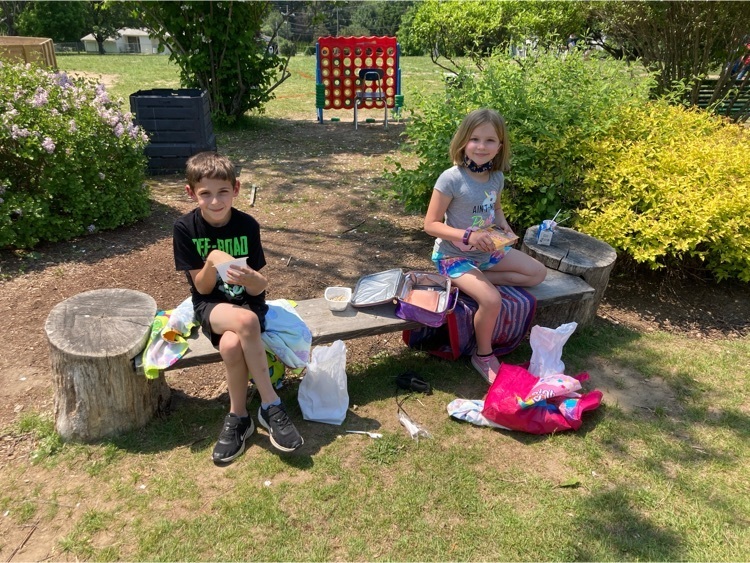 LaPerche teachers had the opportunity to attend professional development focused on the what, why and how of literacy instruction. So many LaPerche teachers signed up to attend that we were short substitute teachers. Mrs. Dorsey made a call to administration and Dr. Paolucci and Dr. Monaco came to the rescue. Dr. Paolucci took over fourth grade and Dr. Monaco third grade. Shout out to both of these fabulous administrators who are always willing to fill any role!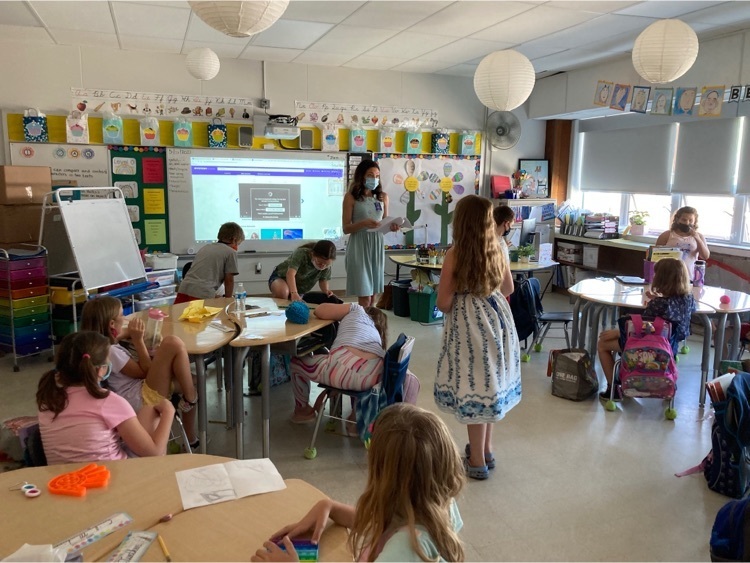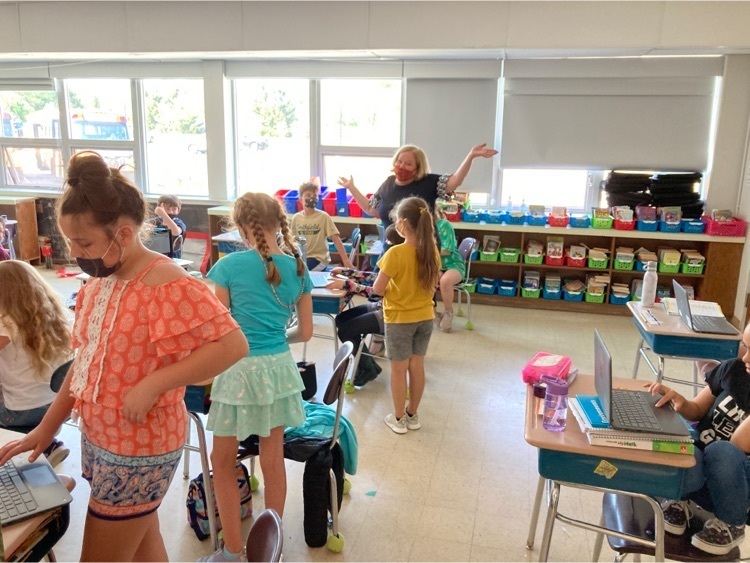 In fourth grade today, students were practicing how to use a protractor to create and measure angles. Mr. Mederios was teaching students and they were learning for each other as well. When asked, students shared they need to know how to measure angles correctly for a variety of real life jobs such as an architect who is designing a bridge or a construction worker who is installing a new door.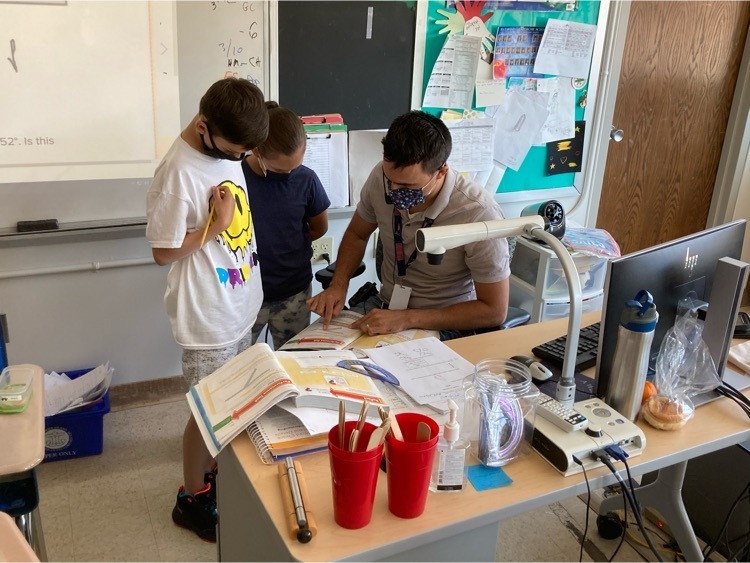 Today in kindergarten the leader read the morning message to the class. She called volunteers to the chart to find sight words, words kids need to know automatically without sounding them out. Students at their seats counted the days of school using ones, tens and hundreds and discovered we have been in school 159 days! That is a lot of learning.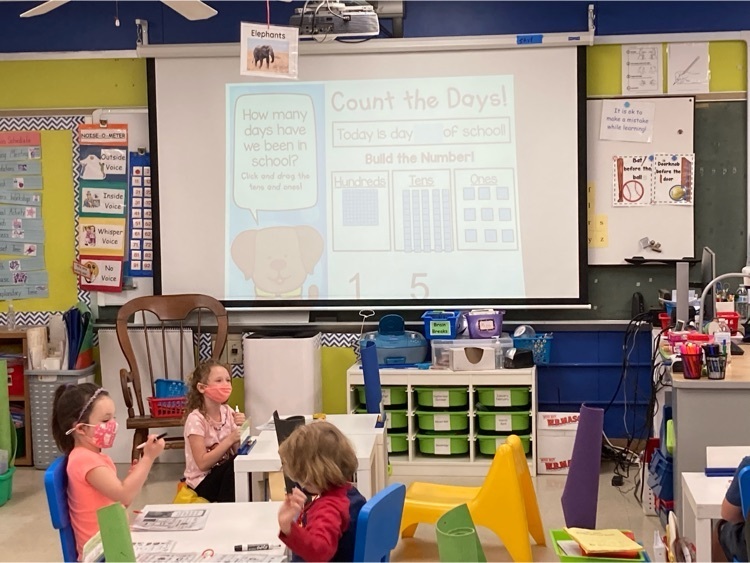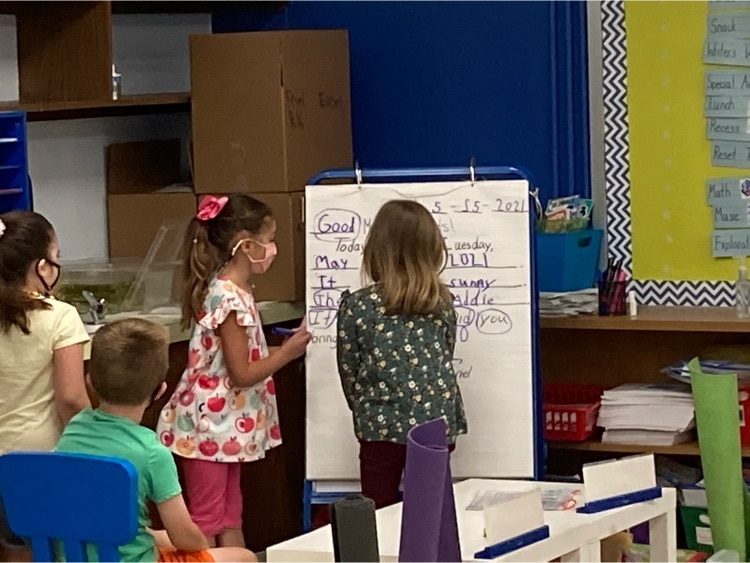 The Rhode Island Department of Health (RIDOH) guidelines have allowed students to move from rows into small group. Students were so excited to see a friendly face rather than the back of someone's head. Each classroom worked together to find the right set up for them. Anything that helps us return to pre-covid routines at school is embraced at LaPerche!