Third grade students explored nonliteral words within a text and learned how to decode their figurative meaning. Students applied their knowledge of idioms through the text The Case of The Gasping Garbage. As a cumulative activity, students chose their own idioms to portray to demonstrate an understanding of idioms. LaPerche students had fun guessing which idiom students represented during the parade today. Can you figure them out?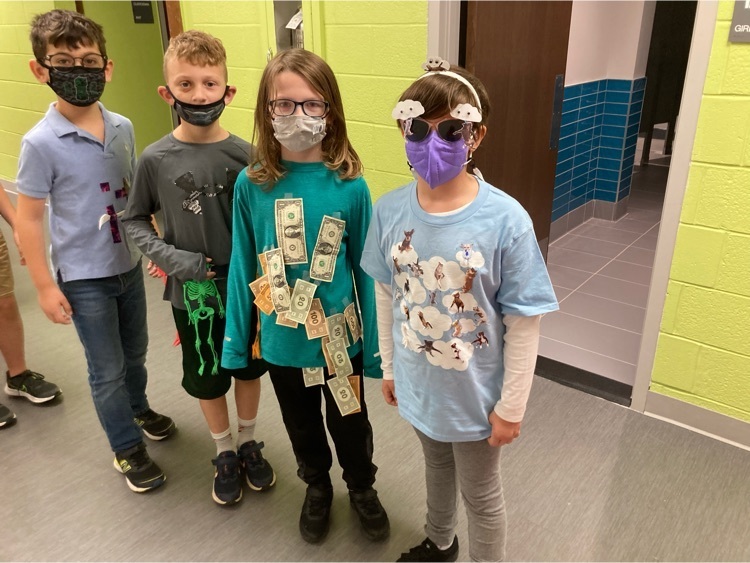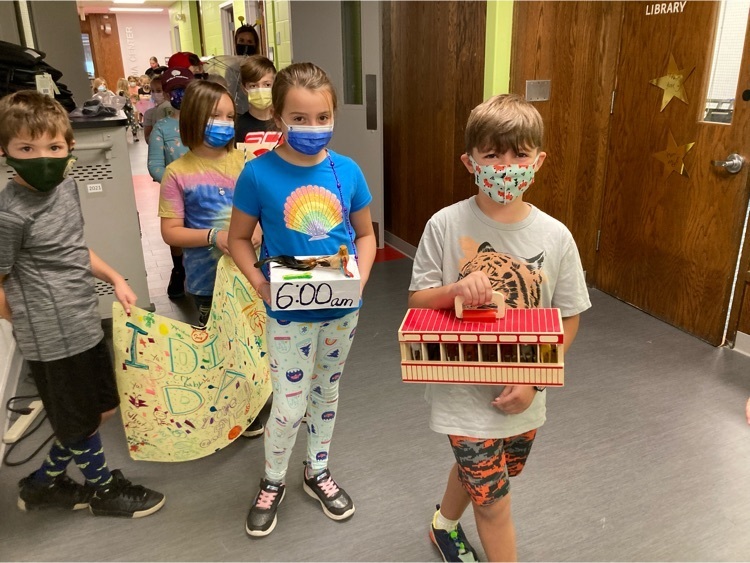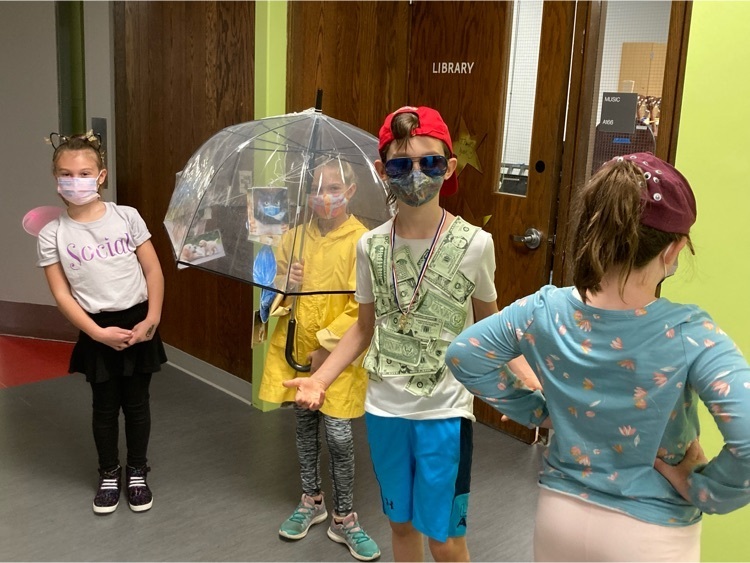 The Smithfield Youth Council did an excellent job yesterday and today painting words of inclusion on the Stillwater Scenic Trail under the George Washington Highway Bridge. The community was invited to join them today to add their handprint. Former LaPerche students were part of the organizing group and others added their handprint! Mrs. Dorsey, our school principal, added her handprint to the mural as well. If you did not have a chance to go today, take a walk on the trail and reflect on the words the kids chose to represent Smithfield. We are an amazing community when we come together.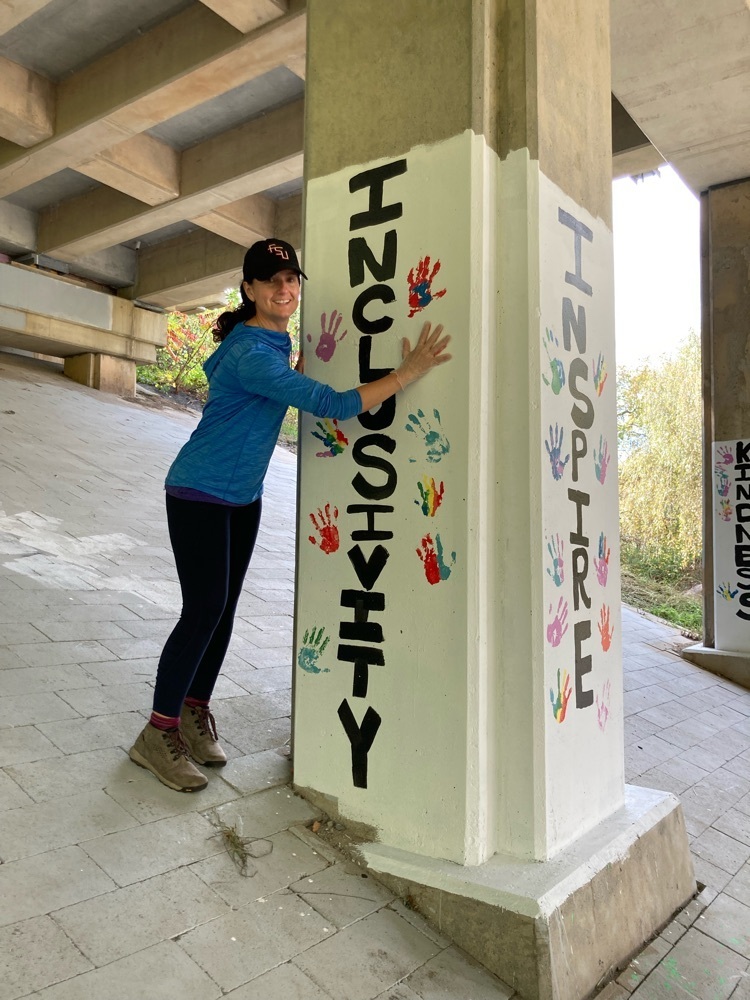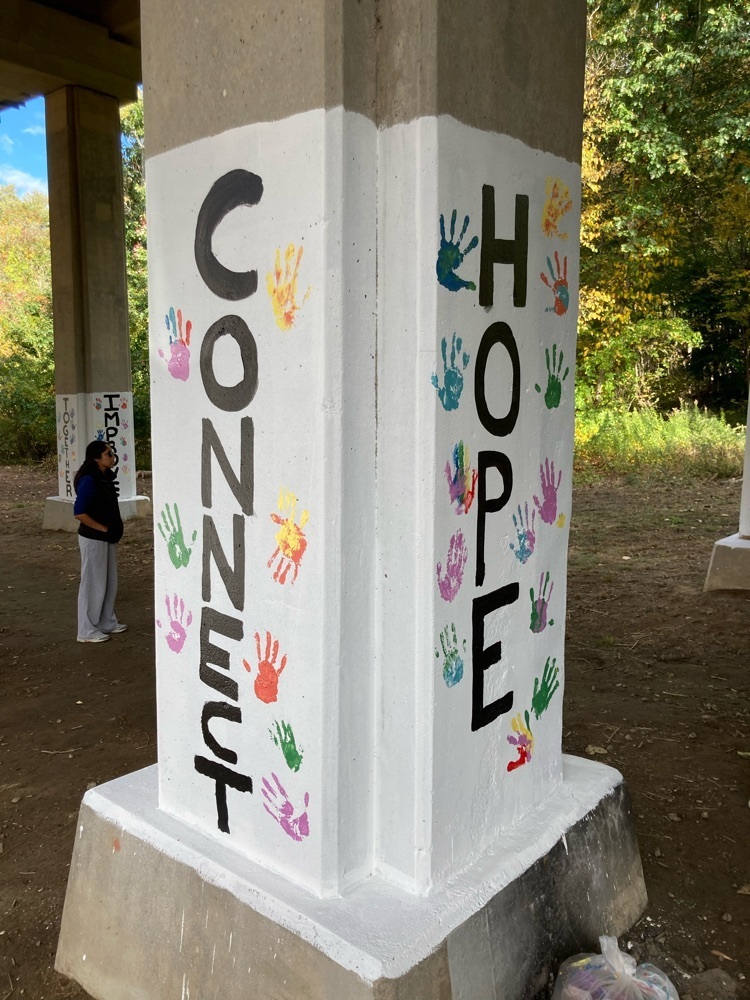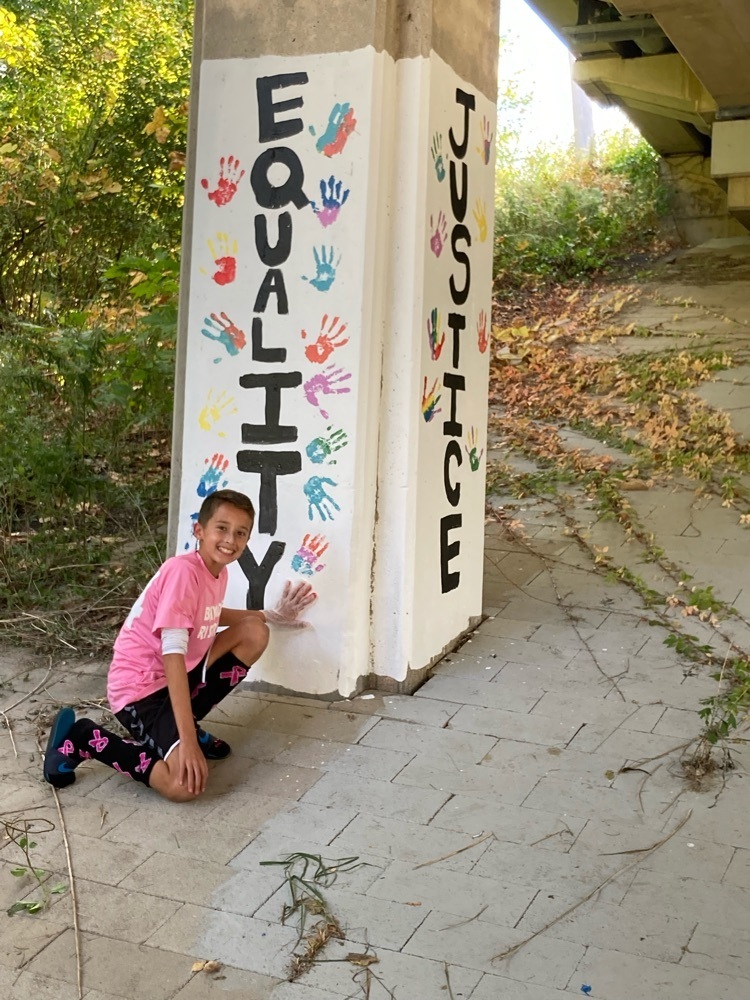 On Friday, kindergarten friends were practicing how to write the letters u and b. They were so focused on starting at the plane or sky line, going down to the grass line and back up to the plane line. Mrs. Caswell modeled the process, worked with individuals and used hand over hand for additional support and modeling. Finger grips were corrected and students beamed as they made beautiful letters. Thank you to our families for practicing proper letter formation and pencil grips at home. What an amazing teacher and hardworking students! Teamwork works!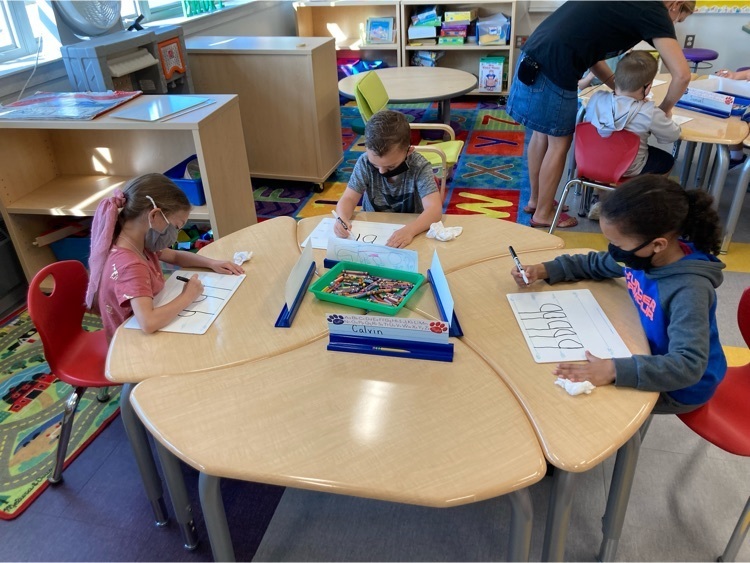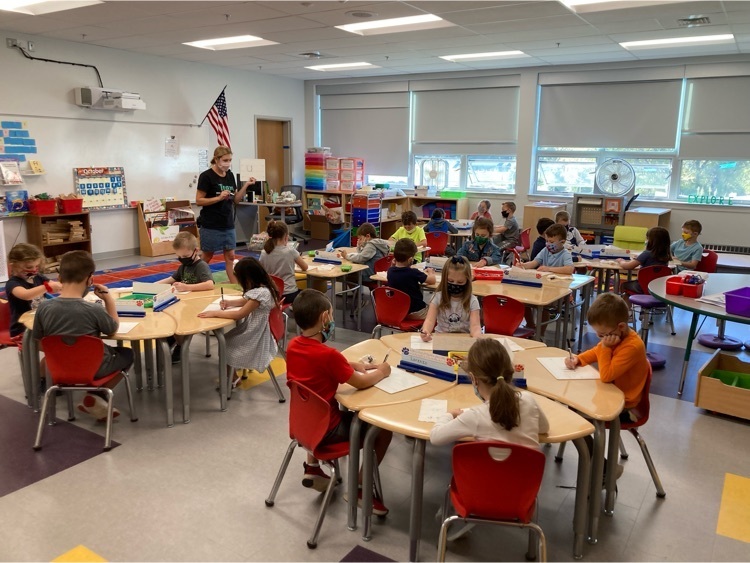 Would you like to see the beautiful new spaces at Raymond C. LaPerche Elementary School? On Wednesday, October 20, we are hosting a Ribbon Cutting Ceremony at LaPerche at 6:45 PM. All are invited to attend. Starting at 5:50 PM, former students and families, current families, and the community are invited to LaPerche to tour the new building. Sign up for a tour and spread the word!
https://forms.gle/5MeMgHZmK1FbqcUb8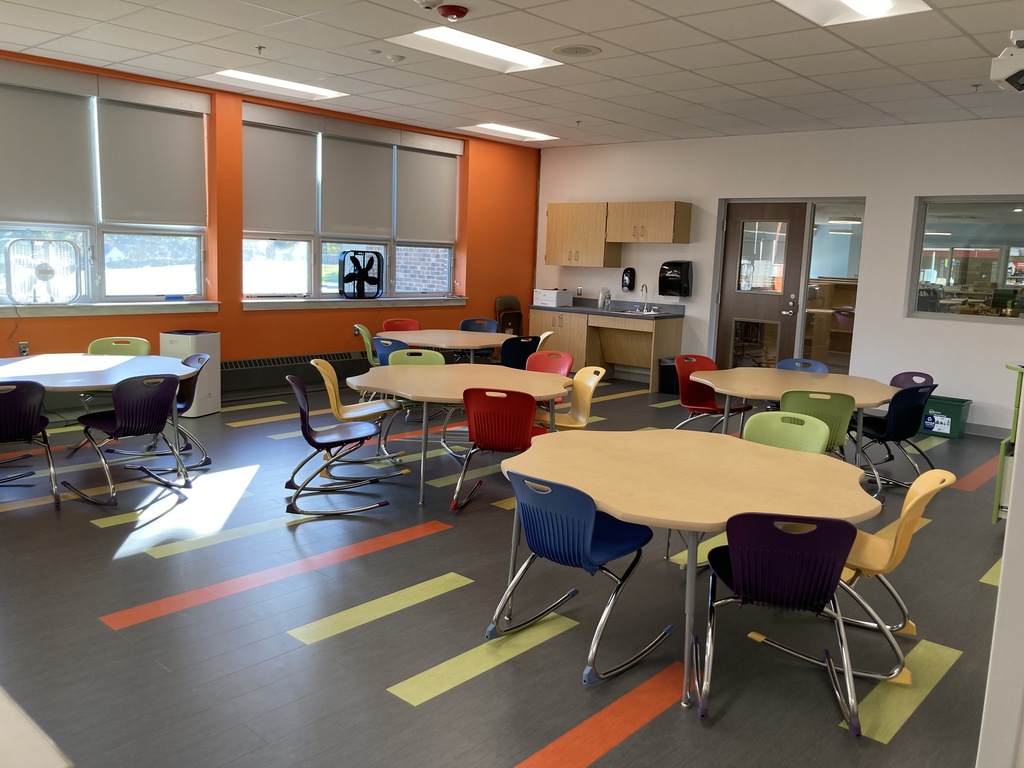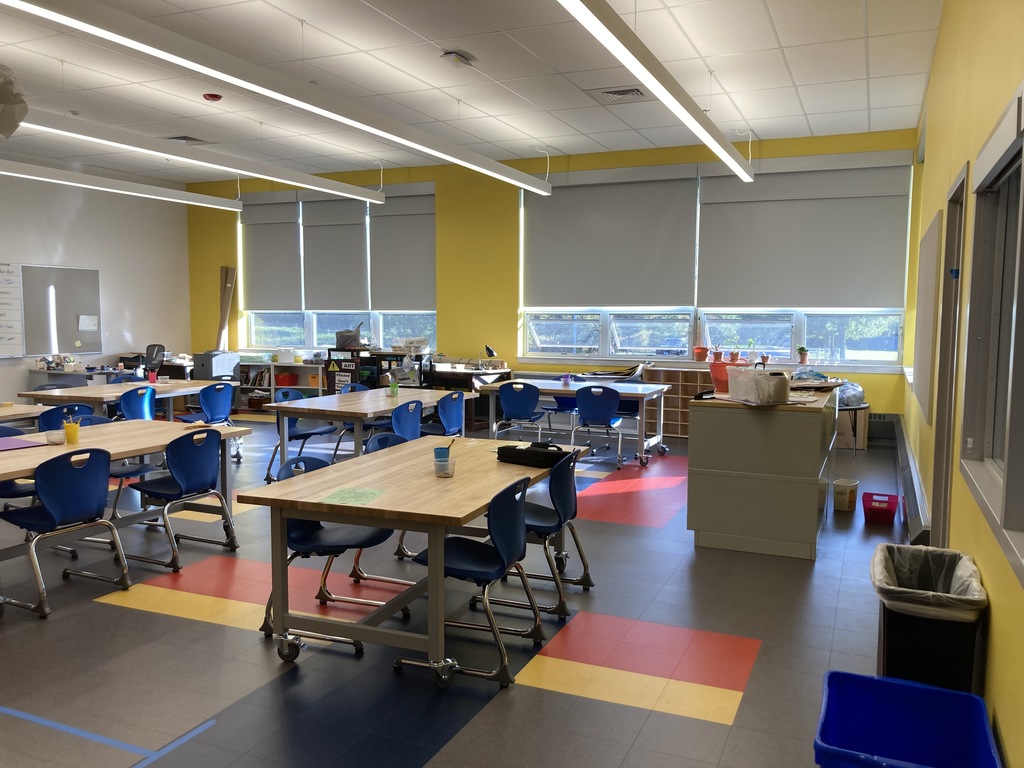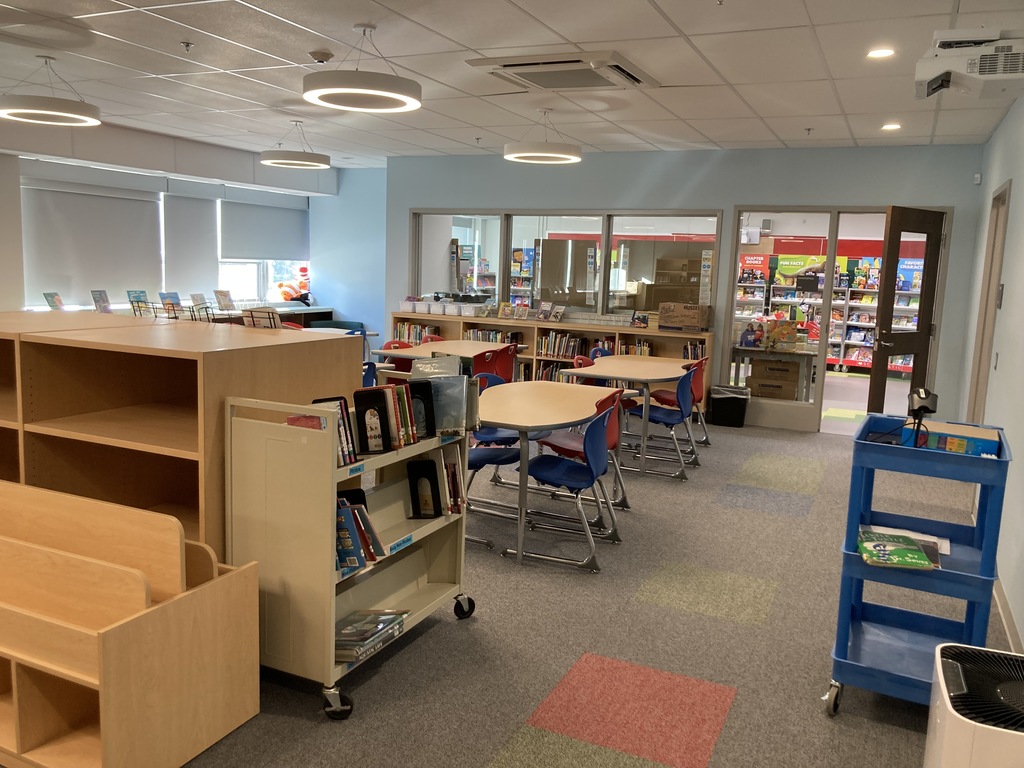 The LaPerche book fair begins tomorrow, Tuesday, October 12. The book fair was set up on Friday in our new maker space and it looks amazing. Shout out to our fabulous volunteer, Jenn Shafer, for making the room look incredible. All classes will visit the book fair this week. Check out our communication document for those details including the schedule. Ready to read!!!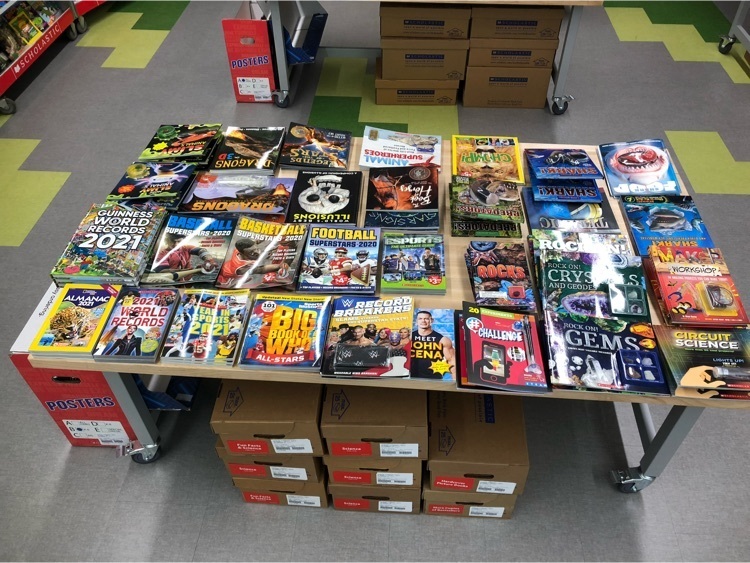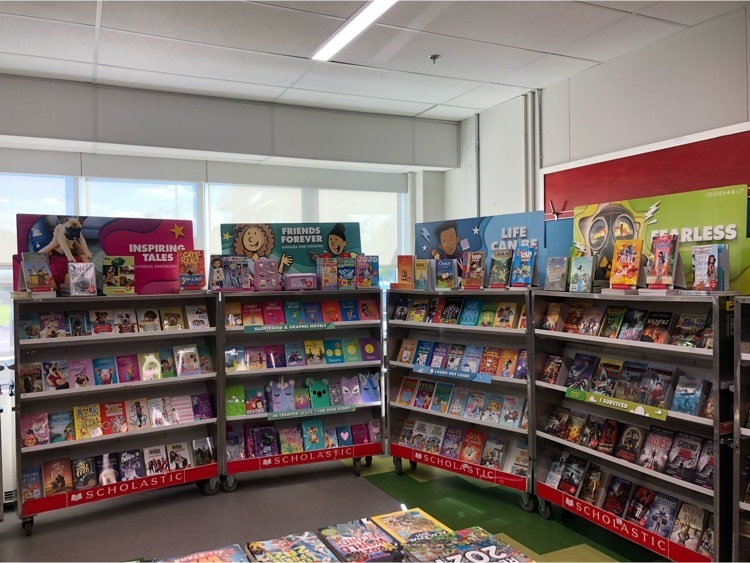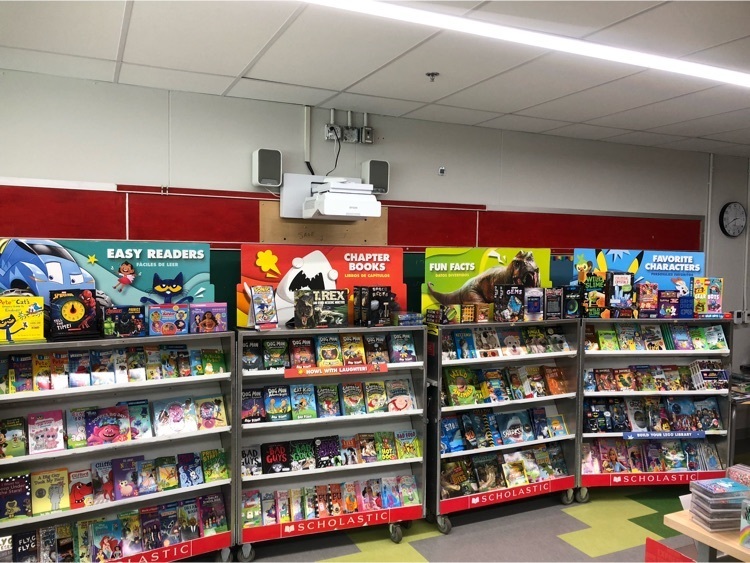 Check out this video celebrating LaPerche as a National Blue Ribbon School!!
https://www.wevideo.com/view/2395161725
From Dr. Paolucci: Congratulations LaPerche Elementary School Educators, Families, and Students! Raymond C. LaPerche Elementary School has been recognized as a National Blue Ribbon School for 2021 by U. S. Secretary of Education, Dr. Miguel A. Cardona. The awards ceremony will be taking place in Washington, DC in November. The National Blue Ribbon Schools Program award recognizes public and private elementary, middle, and high schools where students either achieve very high learning standards or are making notable improvements in closing the achievement gap. Since 1982, the U. S. Department of Education has sought out and celebrated great American schools. The National Blue Ribbon School award affirms the hard work of students, educators, families, and communities in creating safe and welcoming schools where students master challenging content. The LaPerche Elementary School community is thrilled to be recognized as a National Blue Ribbon school. This award is a culmination of the school's formula for student success: consistently excellent and committed staff, a steady focus on student leadership, inclusion of all, and high academic standards. The result is a dynamic environment that truly enables our kids to thrive. Across the district, our work has been to raise expectations, improve consistencies for curriculum, and to further develop an already talented team of educators. Supporting the great work of our assistant superintendent, Sara Monaco, in the area of curriculum and instruction, and providing the necessary resources for success is paramount for our administrative team and school committee. The success of LaPerche Elementary School is built upon that foundation, the relentless pursuit of excellence by its principal, Julie Dorsey, and the support of its families. LaPerche is not only a successful place to learn but is also a joyful, inspiring place to learn. For more information on this recognition:
https://www2.ed.gov/programs/nclbbrs/index.html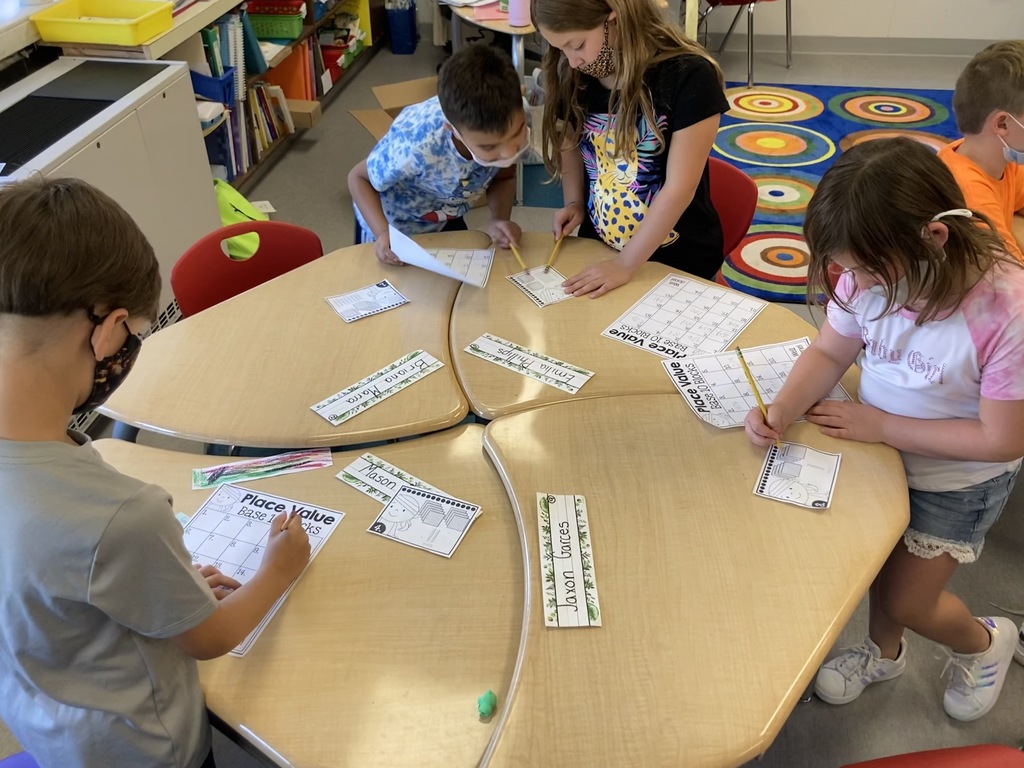 COVID Clarifications - The list of major and minor symptoms are on this table. Additionally, the town data reported in the last paragraph of the weekly report listed the daily rate when the CDC levels are based on a weekly rate. Using the weekly rate, Smithfield is now considered in high transmission by the CDC and RIDOH. The newsletter has been corrected on the COVID page of the district website.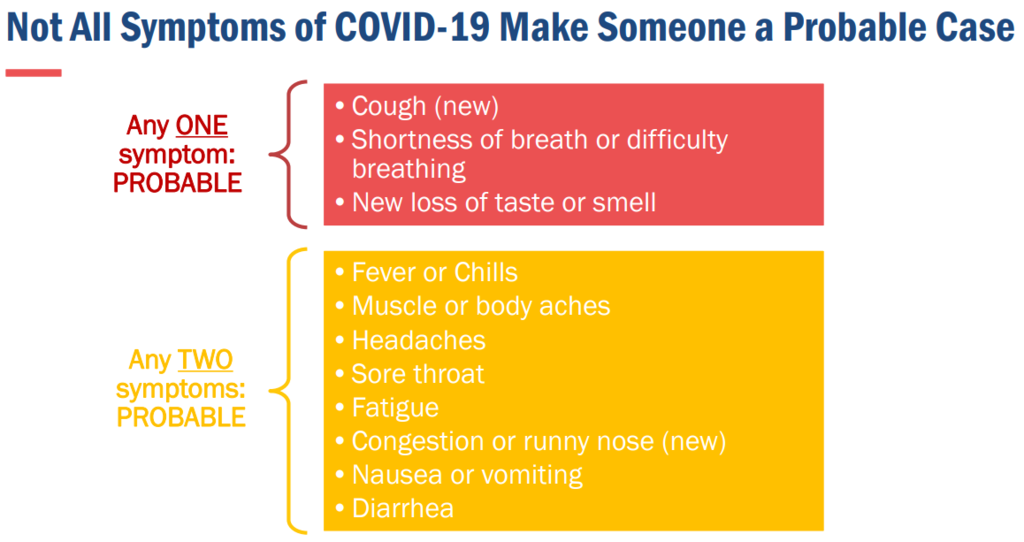 Smithfield's September newsletter is now available at:
https://bit.ly/3CZ5TV4
. Keep up with all the good news about Smithfield schools!

Today LaPerche students joined a virtual meet with members of the RI Resource Recovery Team. They learned how to reduce food waste by only taking the amount they can eat, eating leftovers the next day or using leftovers as an ingredient for a new food and eating food before it spoils. LaPerche students are on their way to becoming Food Waste Warriors!!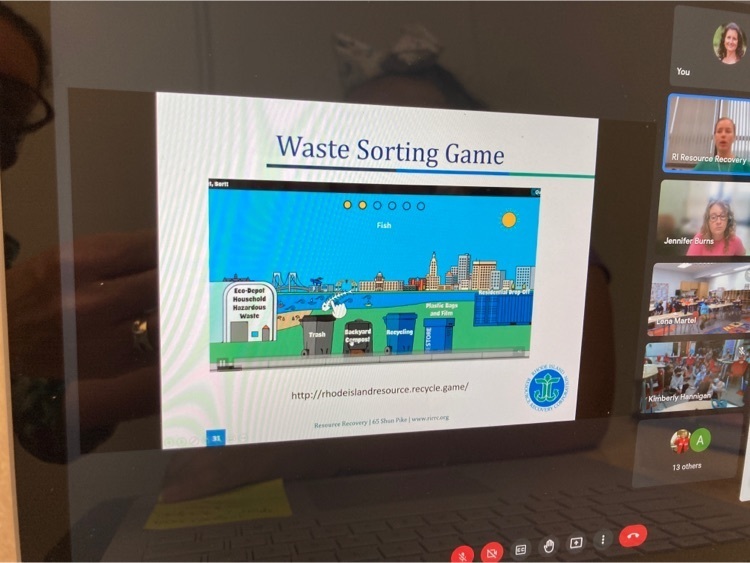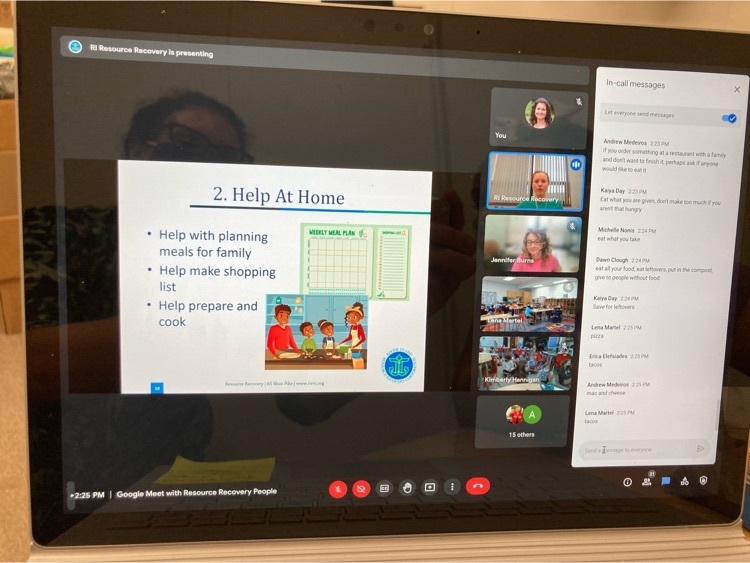 During Morning Meeting in Miss Feeley's class today, students complete their jobs and then sing, dance and work their way through the months, days, weather, and seasons. The kids think about how they got to school, what special they have today and how they are feeling that day. So much learning happens during this engaging morning meeting!! What a great team!!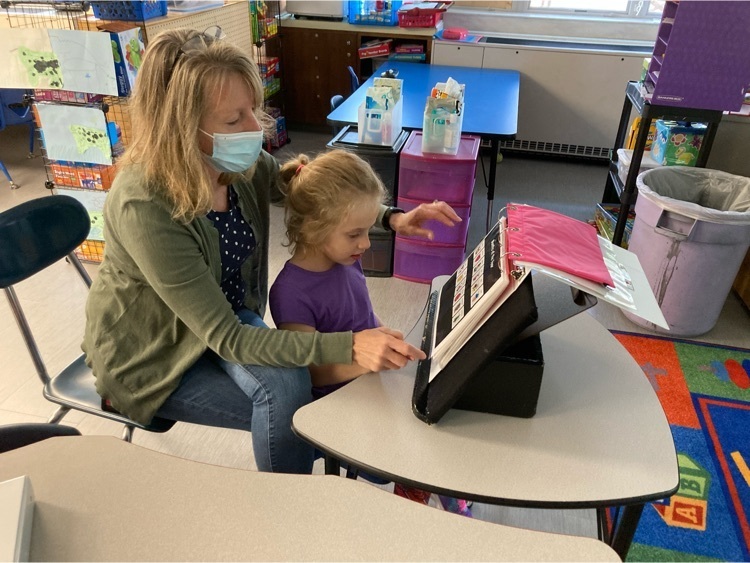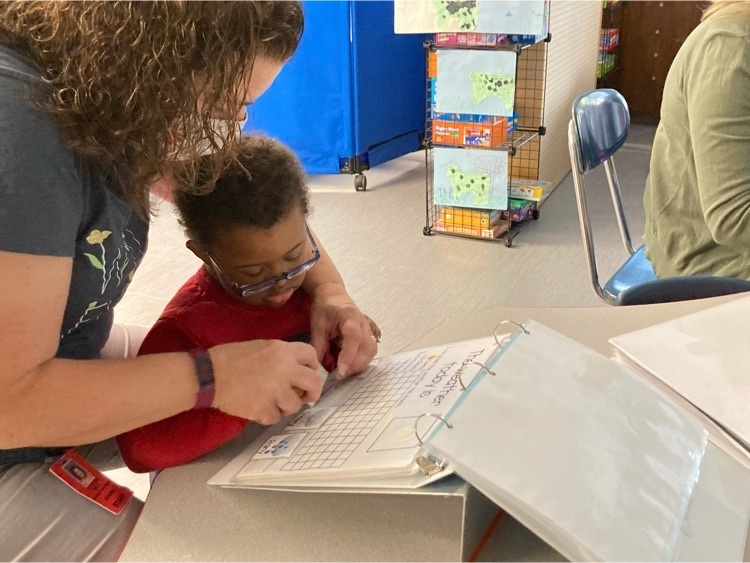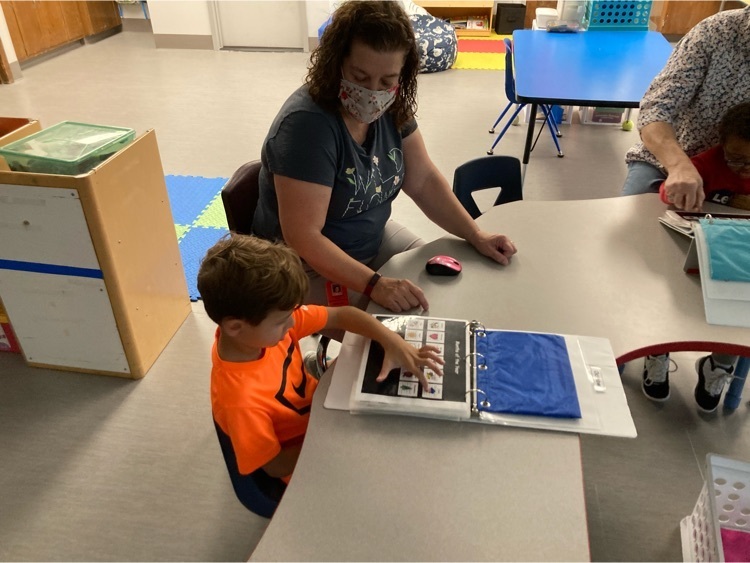 Last night, LaPerche Hosted Open House and it was a smashing success! New and returning families marveled at the beautiful new building and the creative and engaging spaces!! Comment below to let us know what you thought of our new school building.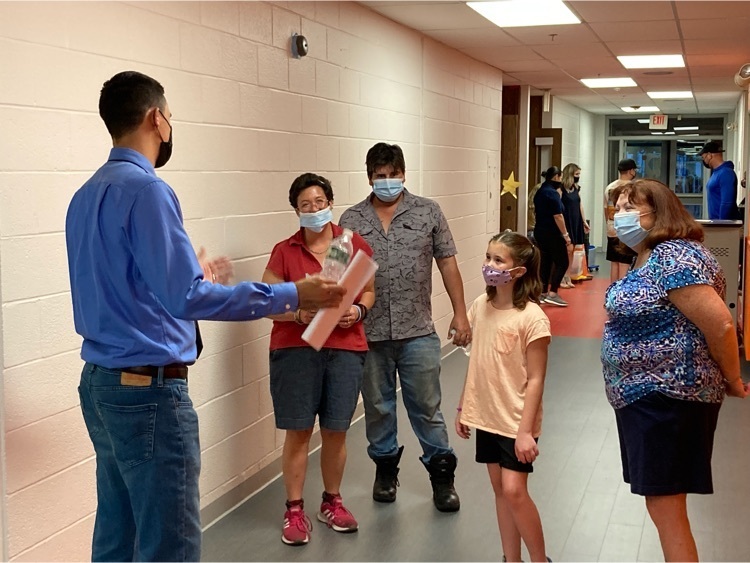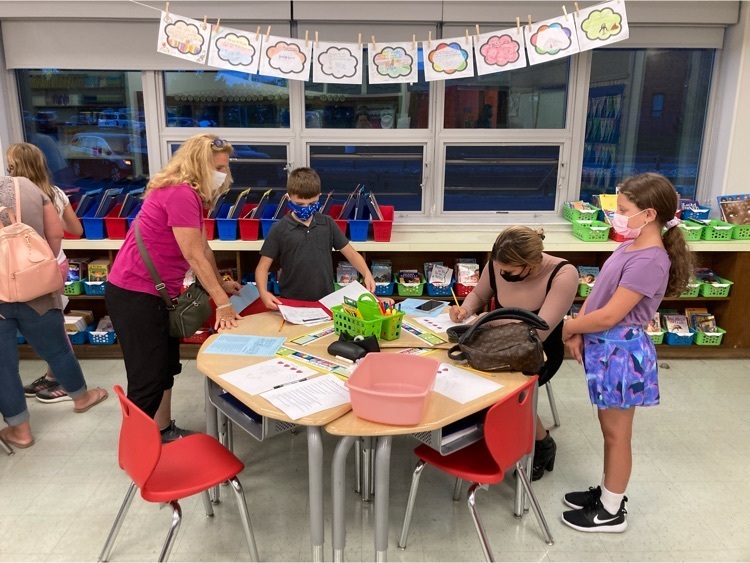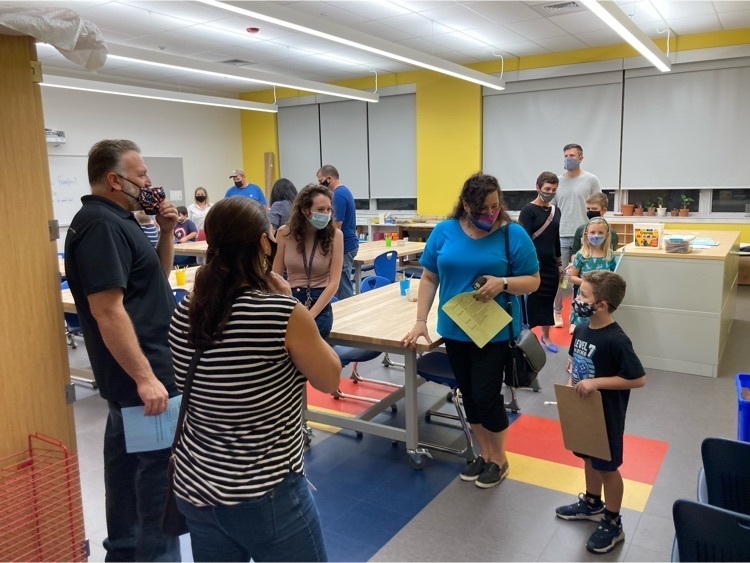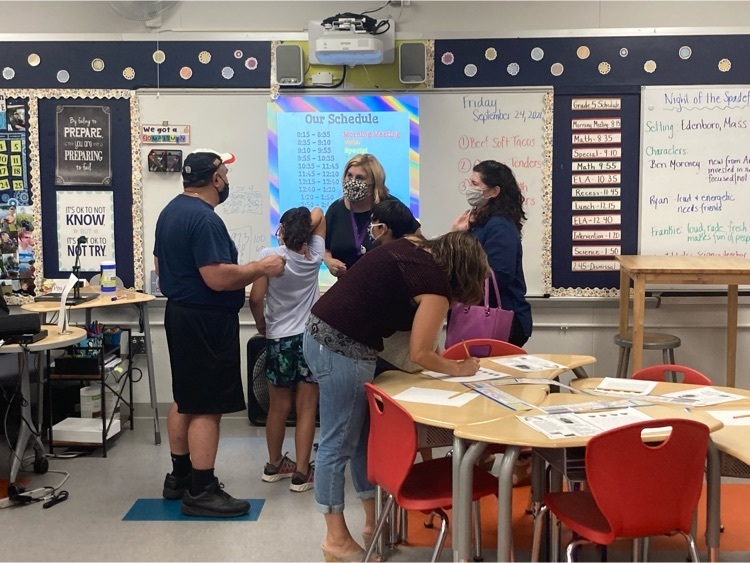 LaPerche students were thrilled to spend time on the new playground equipment!! We are so thankful for our new space.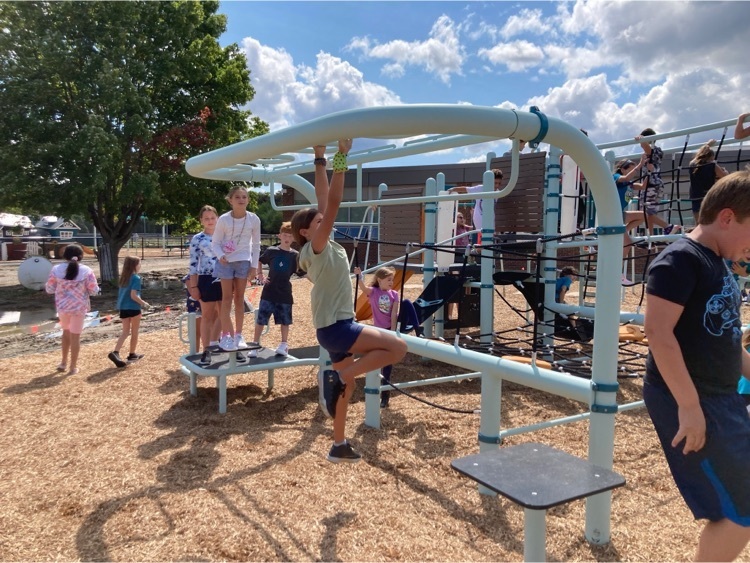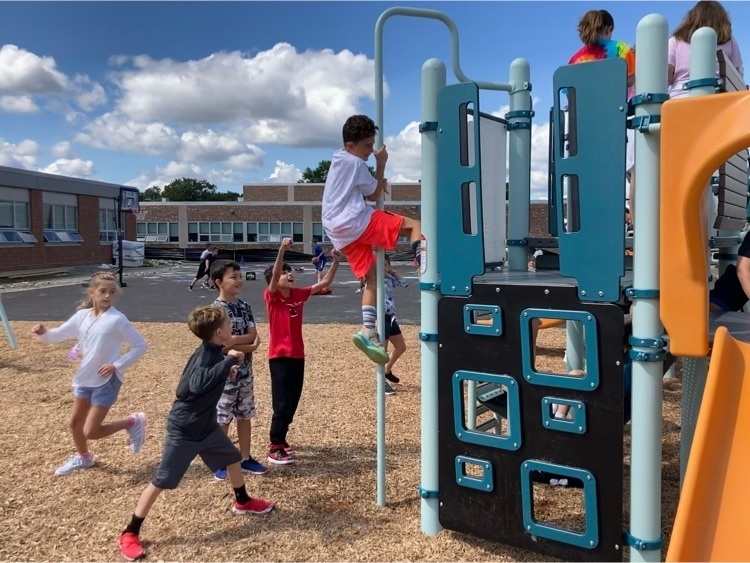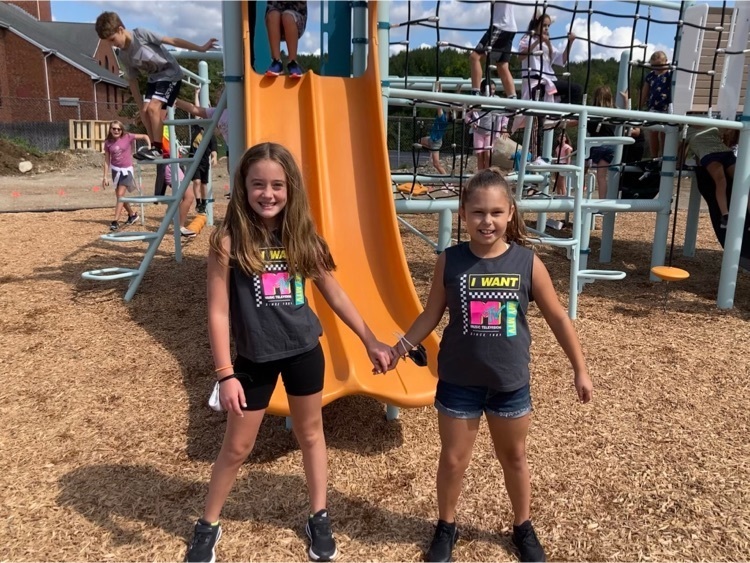 The new playgrounds at LaPerche look beautiful and include a separate preschool playground! Our young friends will have their own safe space to play. There is a new playhouse, shady area with tables as well as swings. The edge of the area has been paved to provide a track for the students to ride scooters, bikes and cars. So fun!!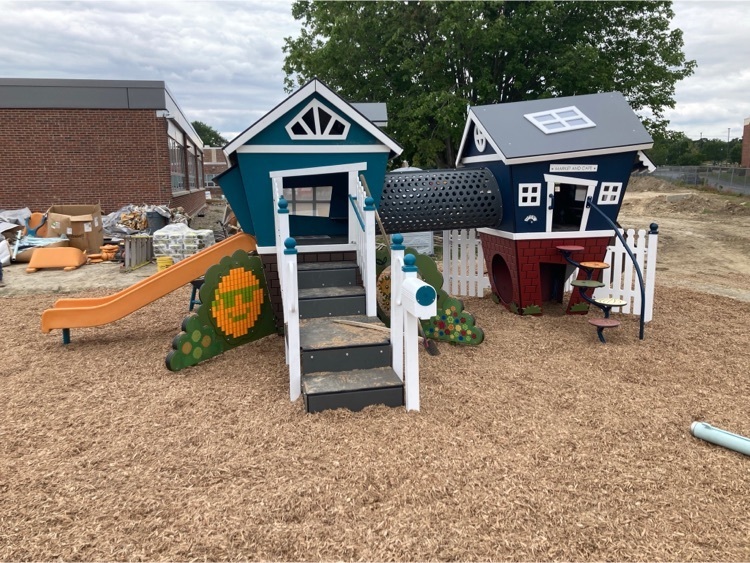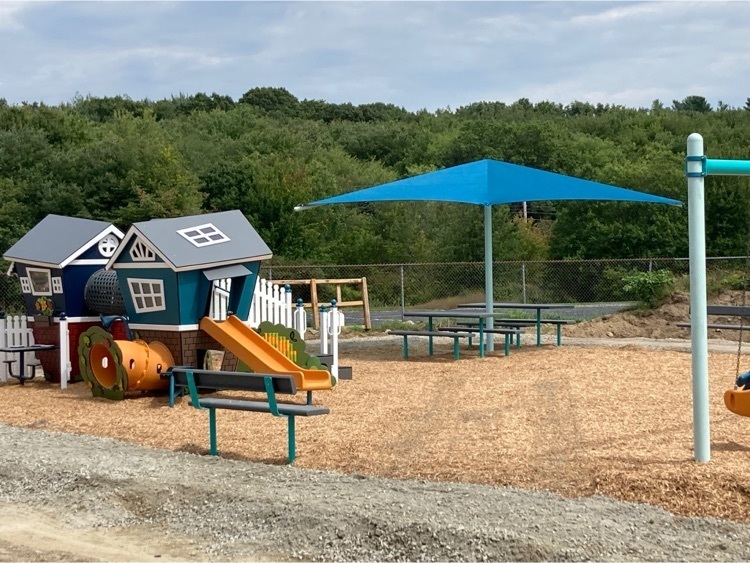 LaPerche students will have a variety of new dynamic places to learn during the 2021-2022 school year. One amazing space is our beautiful art room. The high ceilings, access to natural light and creative flooring will certainly inspire our artists. We are so thankful for this new space!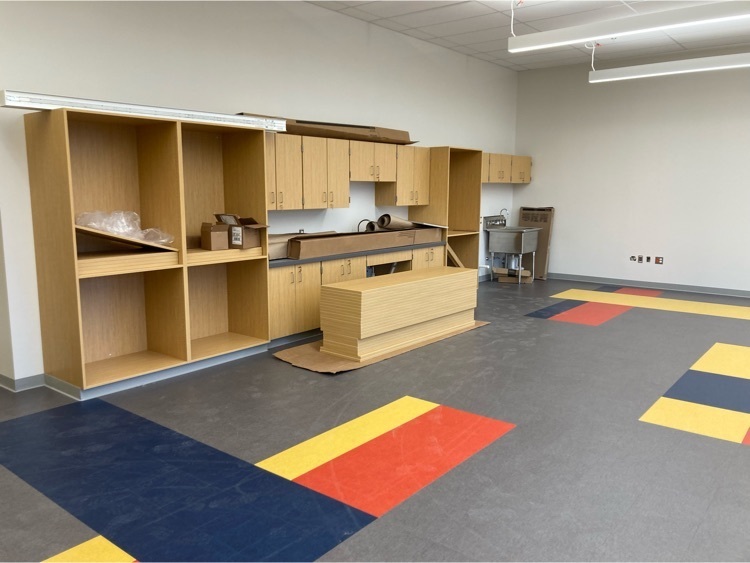 If you are a new family at LaPerche, please feel free to join us for a virtual check-in on Wednesday, September 1 at 6:00 PM. Our principal, Julie Dorsey, will be there to say hello and answer all of your questions. You can join with this meet link:
https://meet.google.com/kmz-uird-icu?authuser=0&hs=122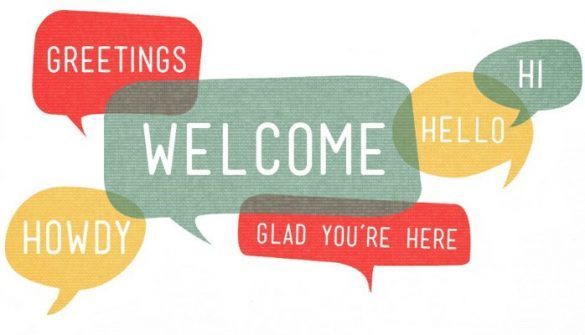 The LaPerche garden is exploding with vegetables. Stop by and pick all that you want! A small group of us picked peas, carrots and beets last Wednesday. The peas are ready. The carrots need some more time as do the beets. Tomatoes and peppers are growing quickly! If you go to pick some veggies, post a picture and tag LaPerche!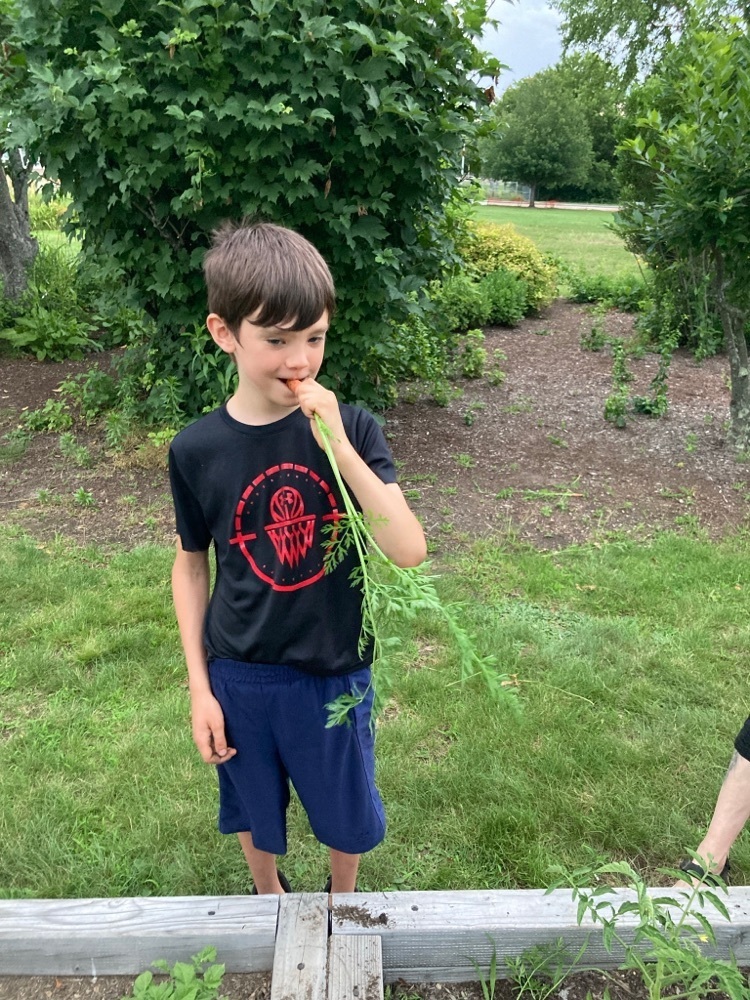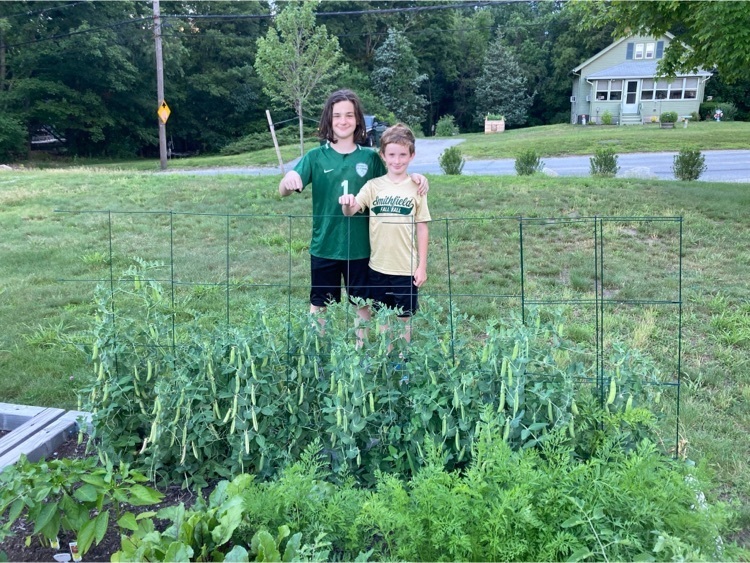 Our food service provider, Chartwells, brought a bee keeper, Jeff Mello from Aquidneck Honey,
https://aquidneckhoney.com/
, to LaPerche for a visit. Jeff provided each student with a honey stick and brought along bees for the students to see. LaPerche kids were so thoughtful with their questions and observations and loved tasting the honey. Thank you, Chartwells and Jeff Mello!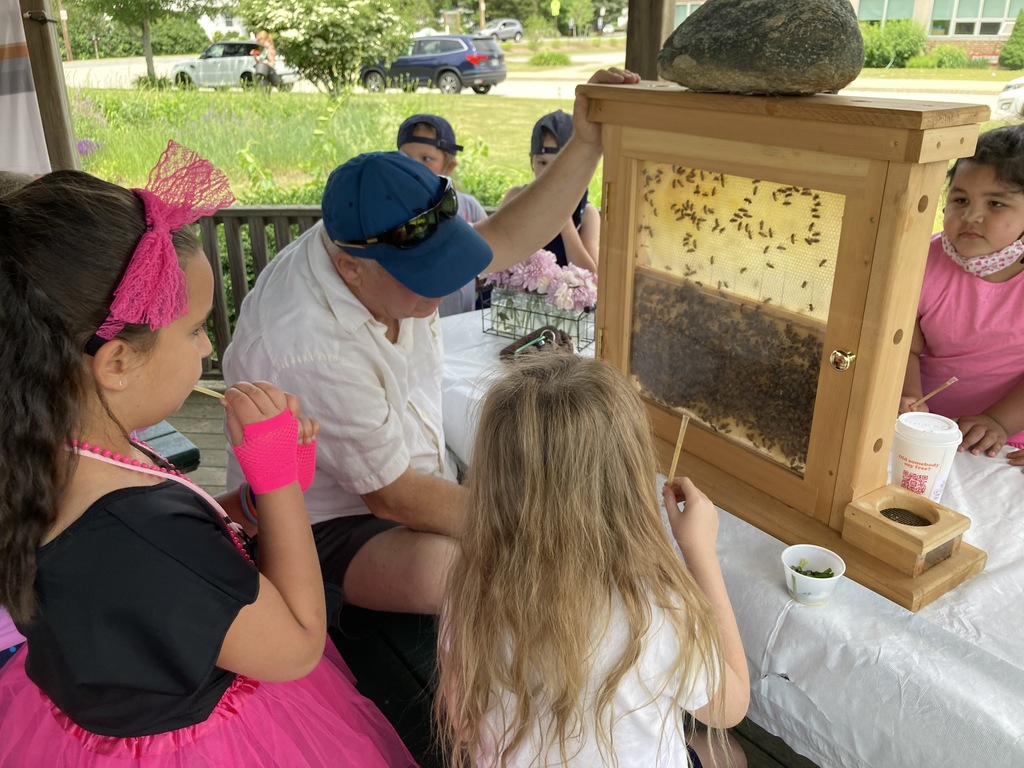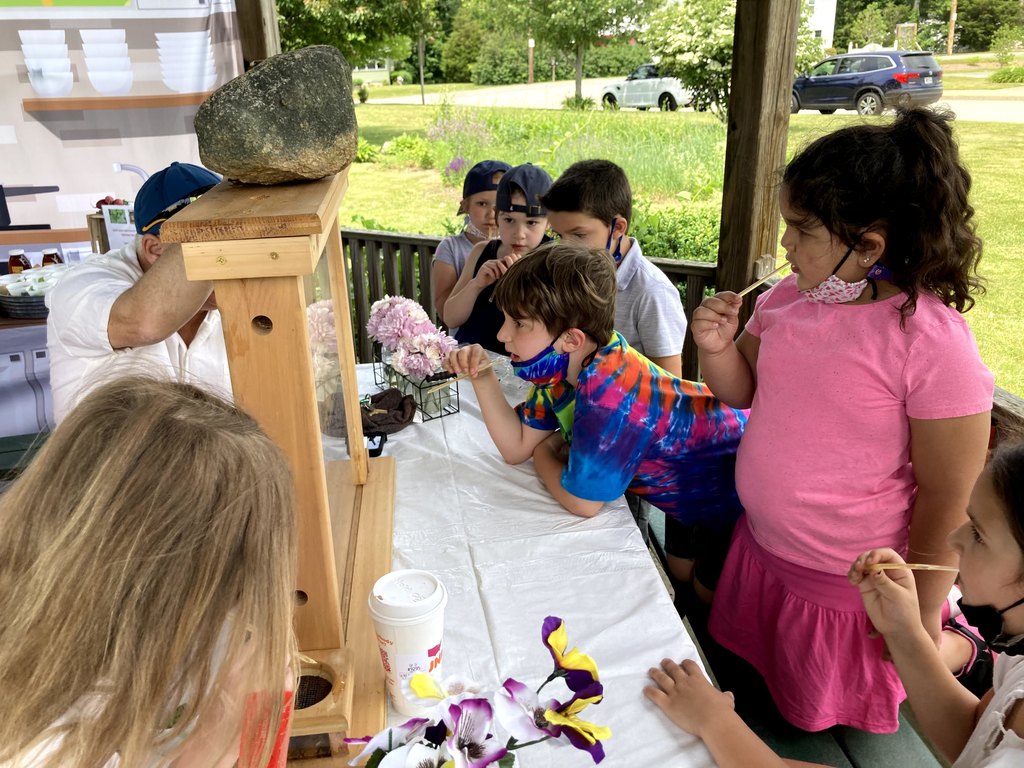 On June 18, 2021, LaPerche students celebrated the end of a fabulous school year with an amazing field day! Students rotated with their pod to 15 different stations and had a blast. The LaPerche staff had so much fun playing the games with the students. We had beautiful weather which made the water games a huge hit. Thank you to Mr. Connell, LaPerche PE teacher, for all the creativity with the stations. Check out all of the photos from field day :
https://photos.app.goo.gl/A6vA68pUzHP9wwHE9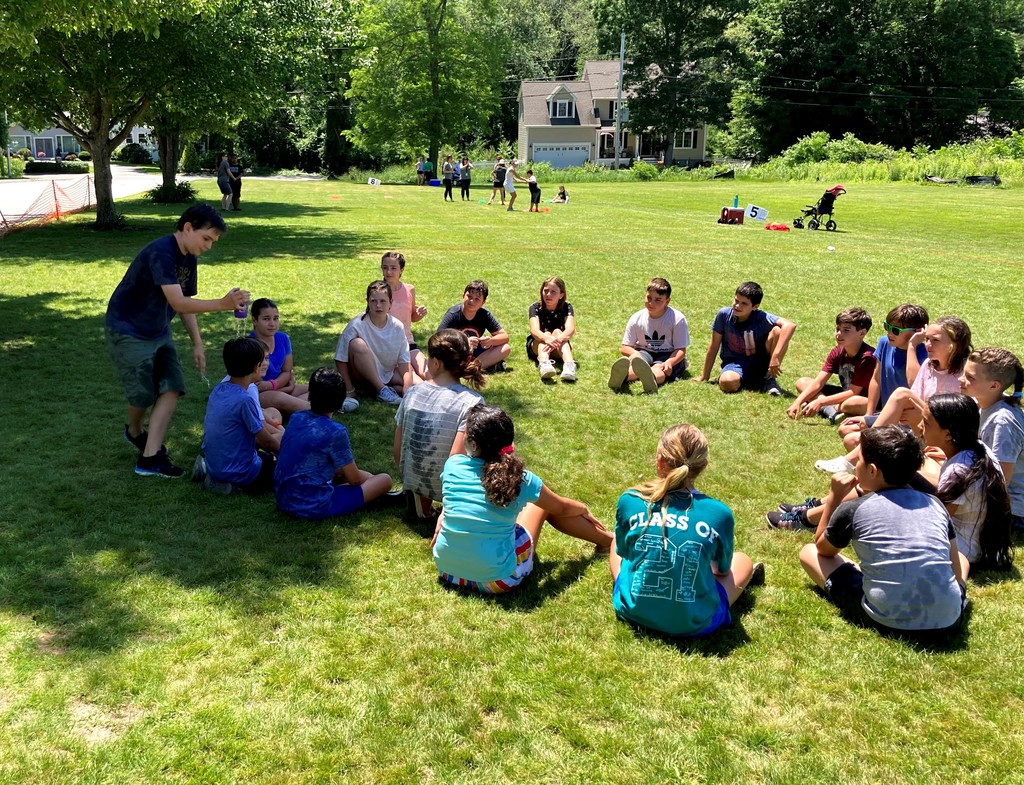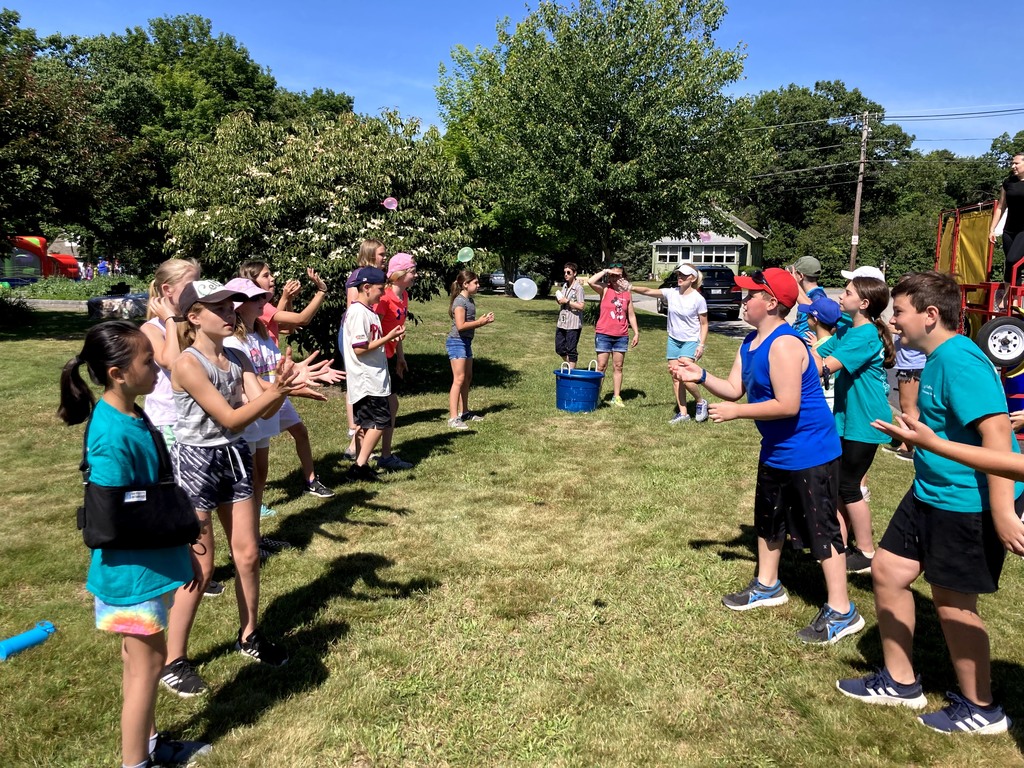 The LaPerche garden is exploding with vegetables that the kids planted. If you are interested in checking out the garden with your family, come to LaPerche tomorrow night, Wednesday, June 30 at 7:00 PM. Mrs. Dorsey will be there picking some veggies and doing some weeding. The peas are ready to be sampled! Who's ready? Check out the photos of the kids sampling the broccoli and spinach as well as planting the peppers and tomatoes. We love eating what we grow at LaPerche!!
https://photos.app.goo.gl/ACGmT5bjDiSo69mM9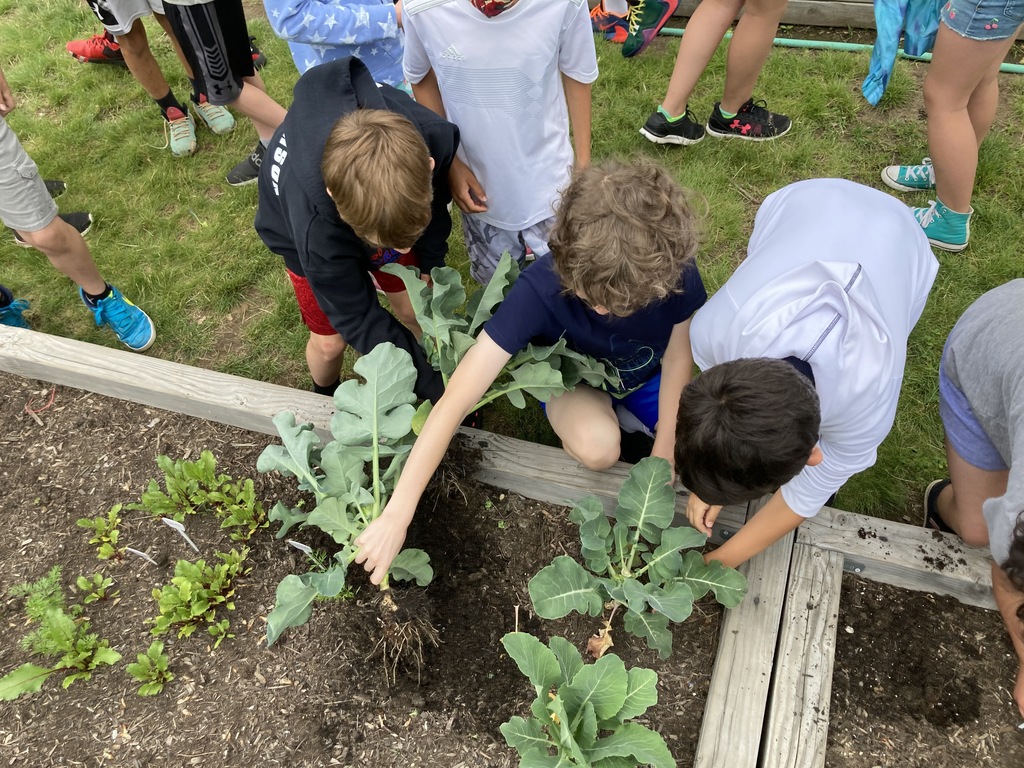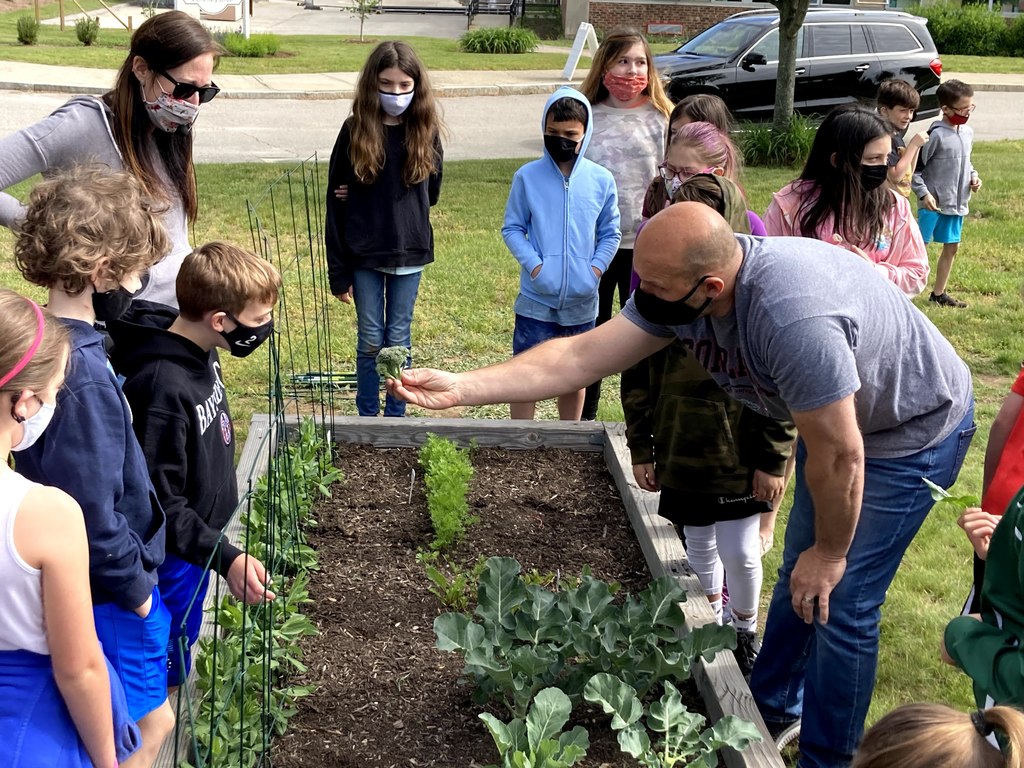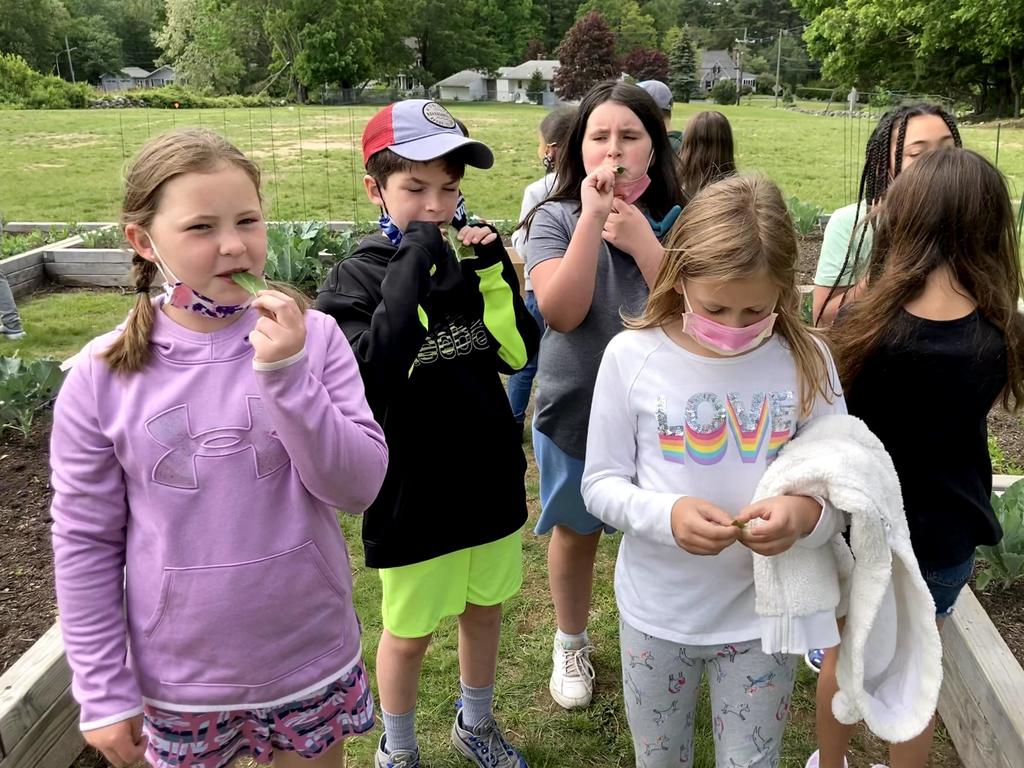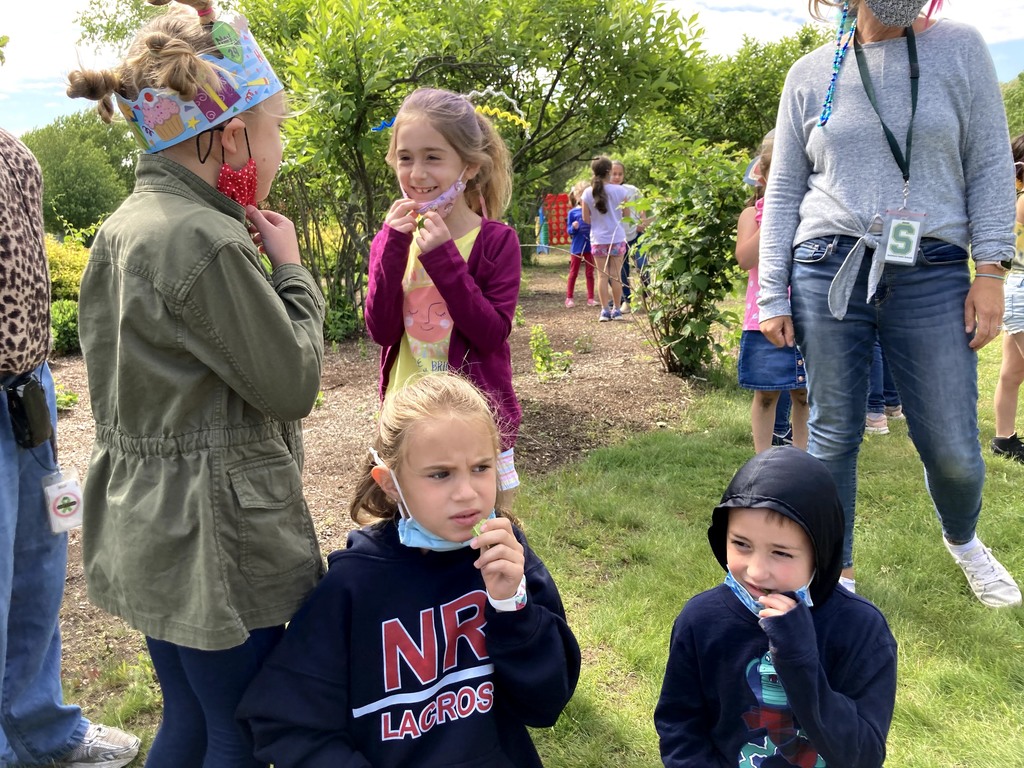 Each year the fifth grade gives the school a special gift. Today the fifth grade invited a chainsaw artist to visit LaPerche. He created art in front of the students. At the end of the day, the class gift was unveiled. It was a beautiful bench with two leopards guarding it. The artist, Mr. Randy, carved "LaPerche Playground…where friendships are made" into the bench. The students were amazed at what Randy was able to create and can't wait to see it on the new playground.