LaPerche hosted our annual Thanksgiving feast today during lunch. A huge shout out to Chartwells for the delicious food including many local options. So many wonderful LaPerche families were able to come in and volunteer, helping to set up, serve and clean up. Thank you, Melissa Worcester, for leading the volunteers! We hope everyone enjoys their feast tomorrow with their families and friends!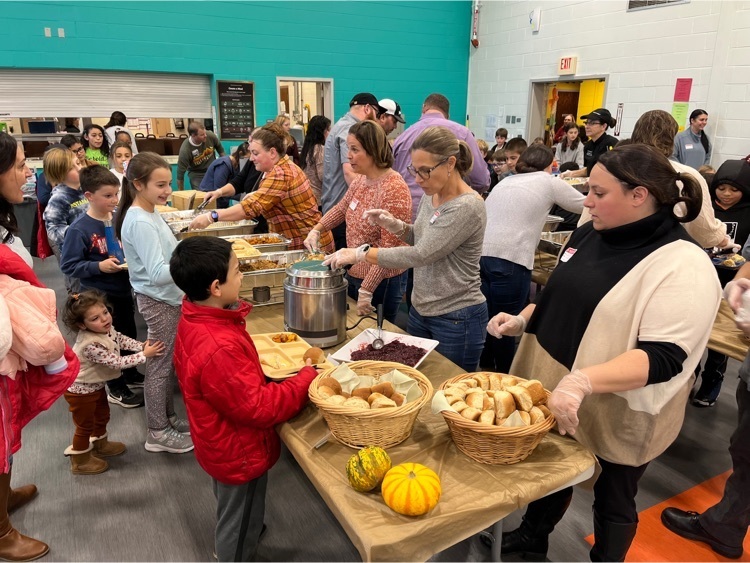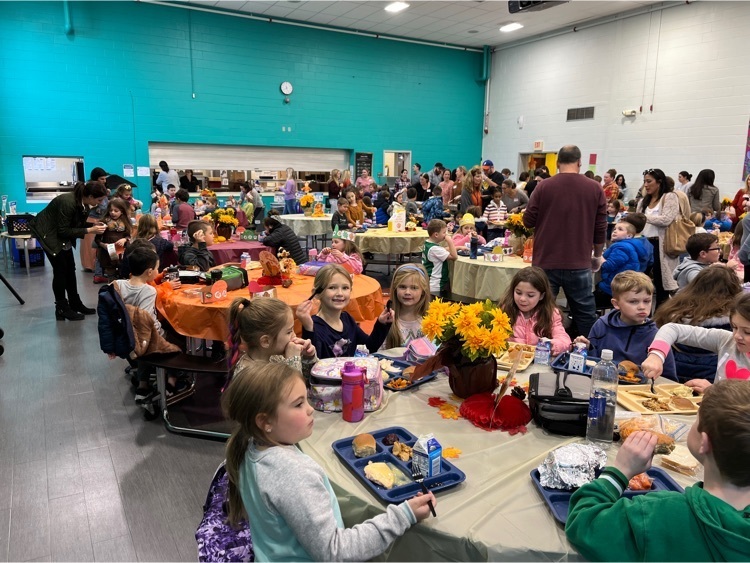 It's open gym time at LaPerche! Kindergarten friends are able to move from one station to the next when they are ready. They are climbing, building, tumbling, swinging and dribbling! Everyone loves open gym time!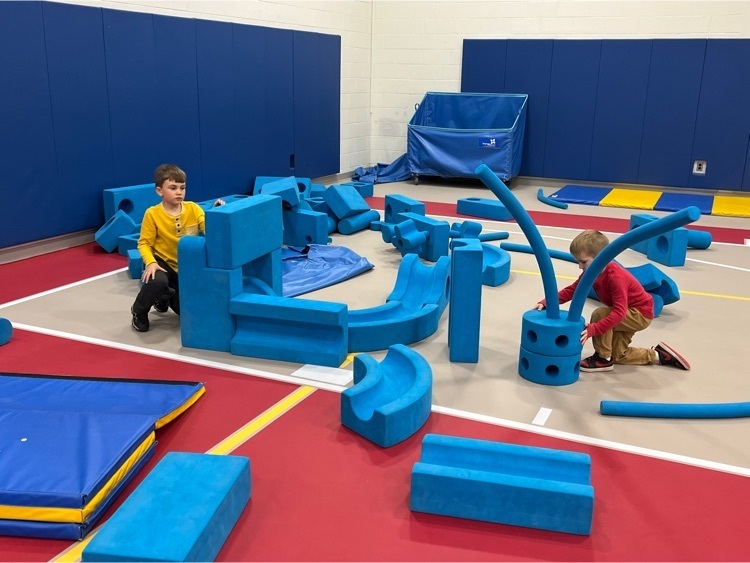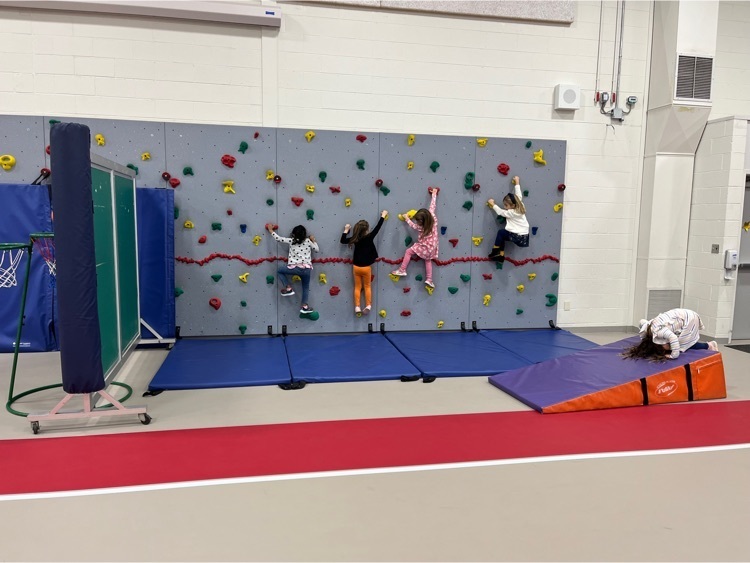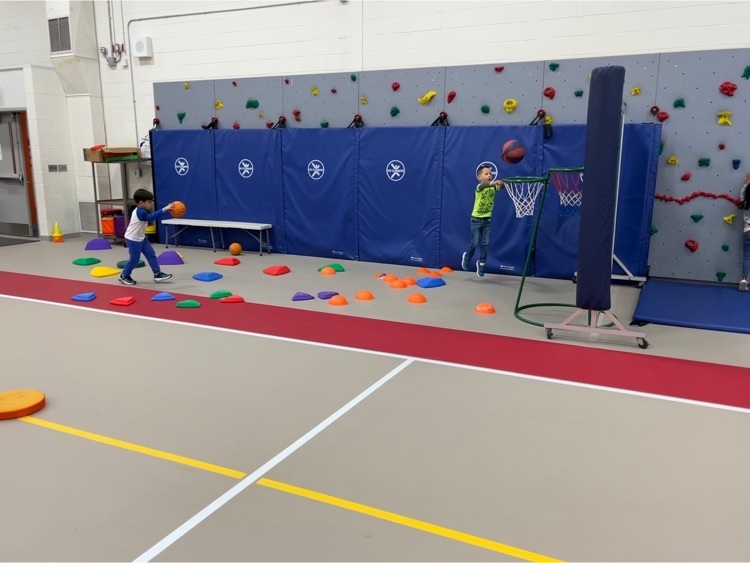 Thursday, Nov. 17 is a Professional Development day. There is no school for students.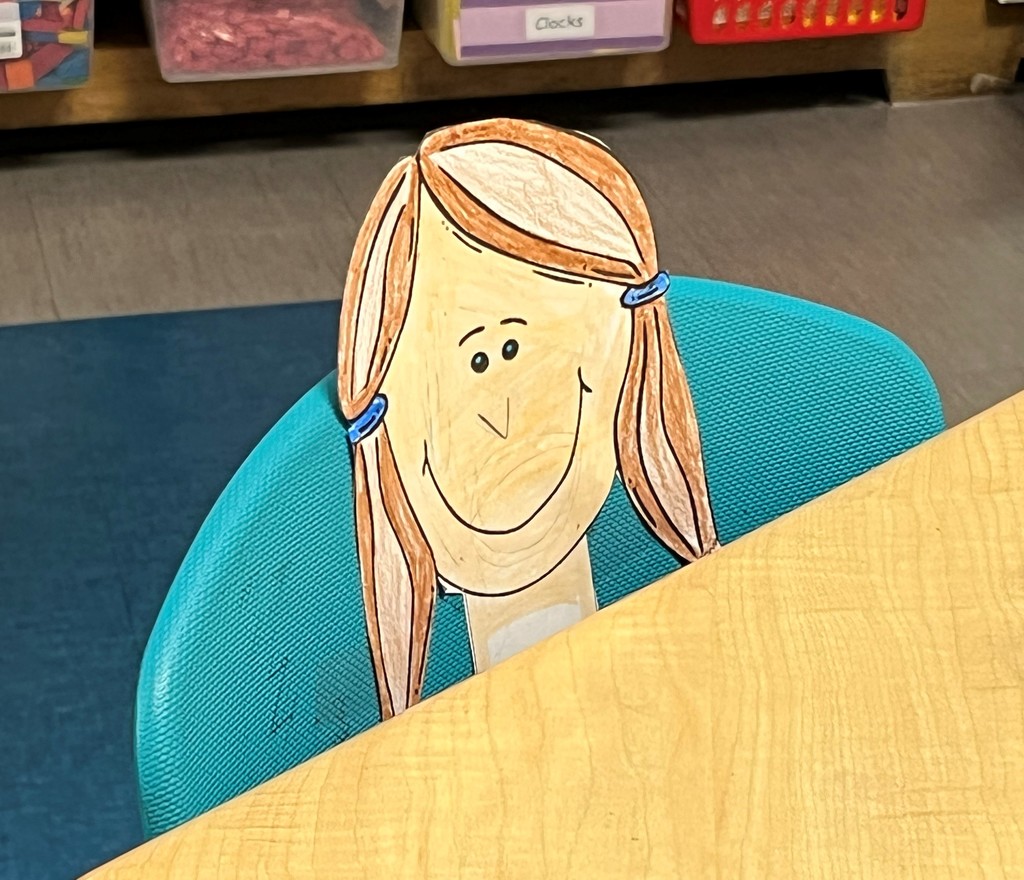 LaPerche students and staff celebrated Veterans Day during a special ceremony yesterday at LaPerche. Sixteen Veterans who are related to LaPerche students joined us and each answered a question from the students and shared their experience being in the military. We heard about the sacrifice soldiers and their families make when someone is deployed. It is hard for the soldier to leave and for the family left behind waiting but still living. The Veterans talked to the kids about teamwork and democracy and how they put their country before themselves. We are so thankful to live in a free country and we know that is because of the brave men and women in our military. The students sang to the Veterans and the first graders delivered letters they had written. When our last Veteran spoke, there was not a dry eye in the house. Happy Veterans Day to all. We are so thankful for your sacrifice and service! Check out this alum for more photos from our celebration:
https://photos.app.goo.gl/Y5nrPKBKkQCJFctX6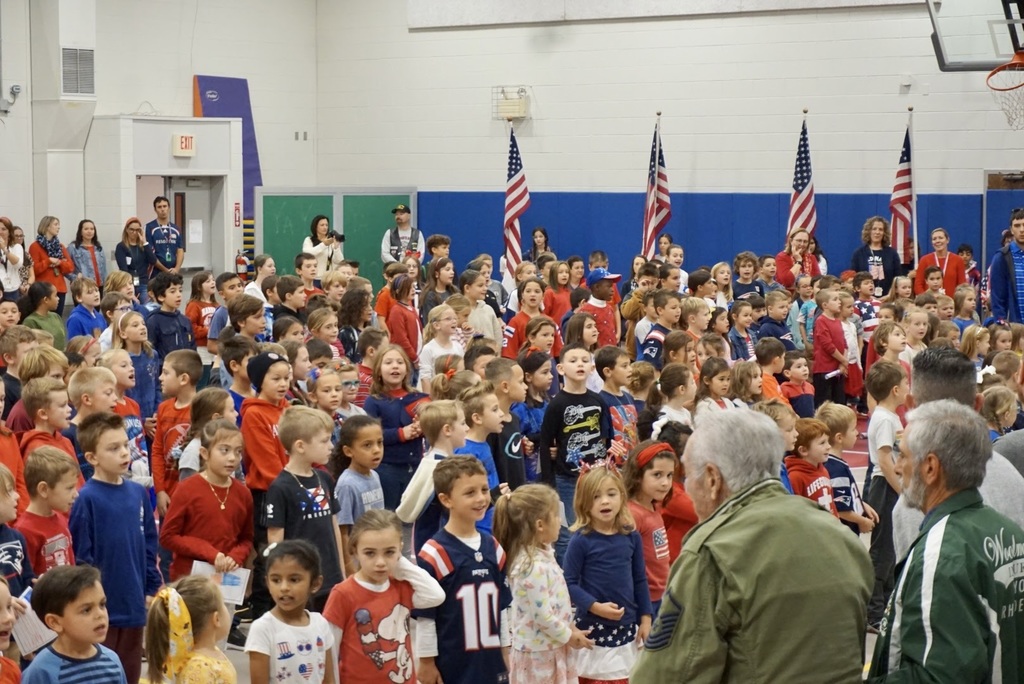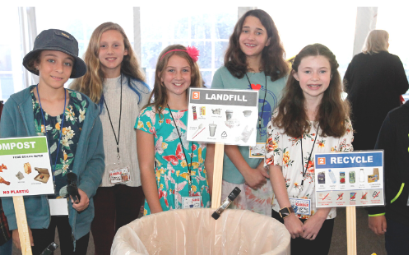 The fifth-grade classes at LaPerche planned, designed, and created centers for our annual Halloween Spooktacular. They thought carefully about creating a Spooktacular where all children could participate. Our students in Mrs. Hayward and Ms. Feeley's classes along with other LaPerche students were invited to participate and the fifth graders hosted. Spending time together having fun in school deepens friendships. Students at LaPerche understand the importance of including all students everyday. Check out more pictures in the Valley Breeze:
https://www.valleybreeze.com/laperche-elementary-halloween-spooktacular/collection_57e72700-5951-11ed-8364-3b65c74e2ffd.html#1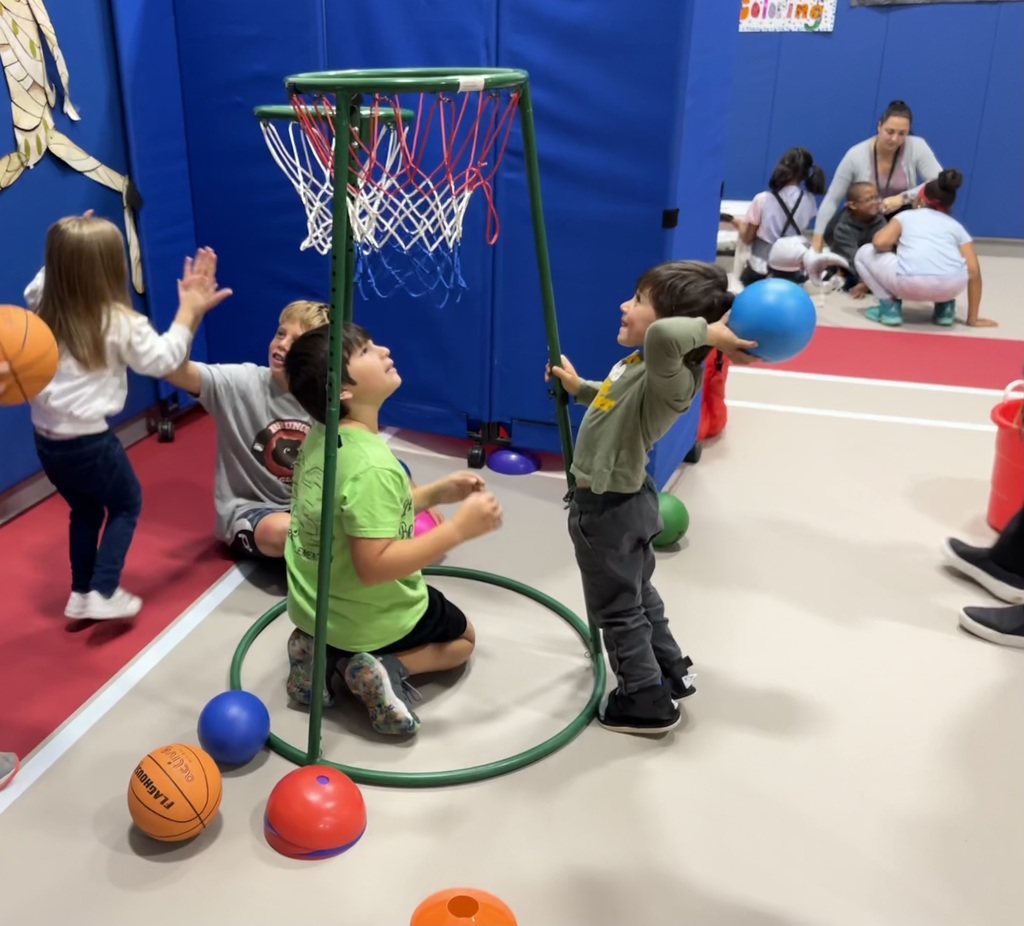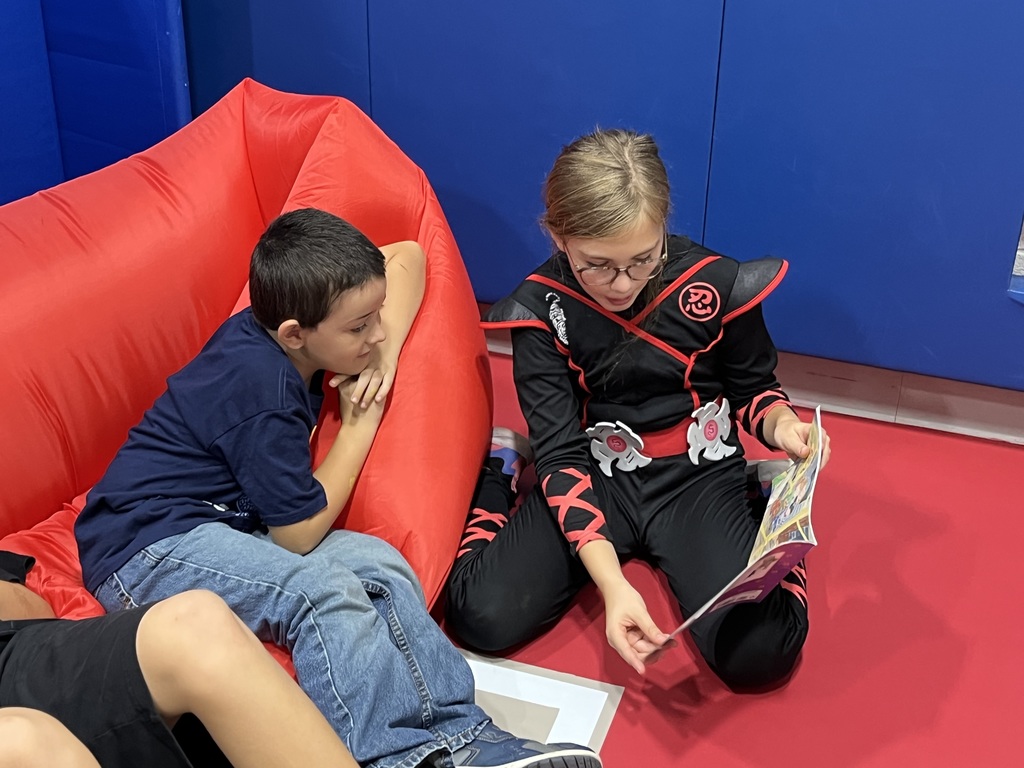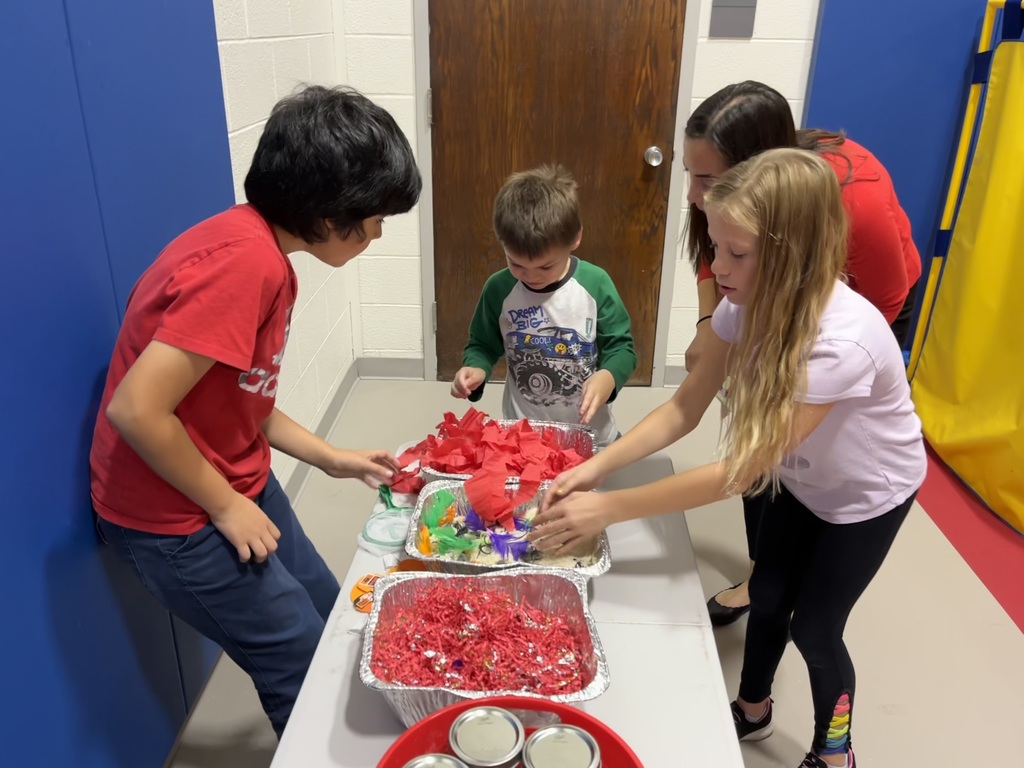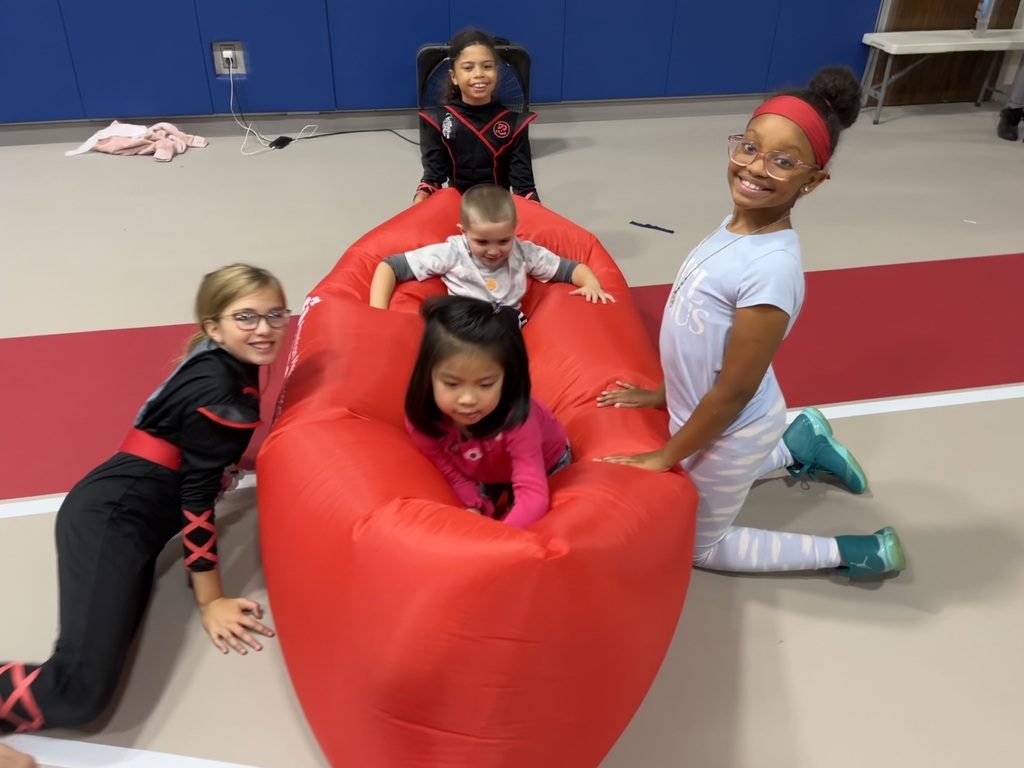 The Feinstein Junior Scholar Food Drive is in full swing at LaPerche! LaPerche families have donated 179 items so far. The November student council is excited to see that number grow each morning as they collect items at Morning Meeting. Here are the details: From November 1st to November 18th, R.C. LaPerche is holding a food drive to help benefit our LaPerche community and others in need. With the items we collect, we will be putting together Thanksgiving food baskets for our families. The LaPerche PTA adds a $50 Stop and Shop gift card and a delicious pie to the basket to help supply a wonderful Thanksgiving meal. Mr. Feinstein has challenged the LaPerche Feinstein Scholars to have our own food pantry so the remaining items will be kept at school and available to our families until the winter recess. Then all items will be donated to the Smithfield Food Bank. We are asking you to please donate to help support our food drive. This is a great opportunity for the kids to use their own money and to shop with you. Our November student council will keep a tally of the items we collect and if the school collects 600 items, they will earn extra recess with Mrs. Dorsey. PreSchool-Instant Potatoes/Pasta Kindergarten - Stuffing or Rice Grade 1 - Instant Potatoes/Pasta Grade 2 - Peanut Butter/Boxes of Cereal Grade 3 - Cranberry Sauce/Canned Vegetables Grade 4 -Peanut Butter/Boxes of Cereal Grade 5 - Gravy (Plastic Bottles or Cans Only Please)/ Granola bars and snacks for school Thank you for your continued support and generosity.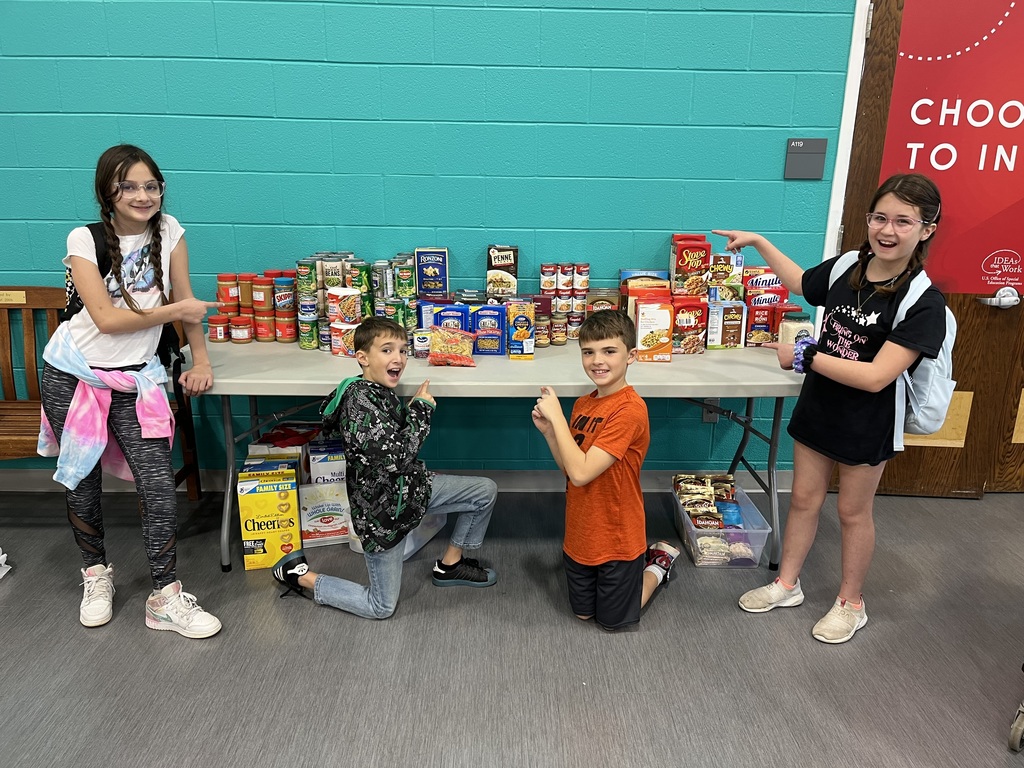 On Friday, November 4, 2022, students in kindergarten through fifth grade visited the LaPerche garden to taste all that they had planted in September! We tasted radishes, spinach, pea greens and oat leaves! We made "salad bowls" out of the spinach leaves and learned why plants get sweeter when the weather gets cooler! Thank you to Annie Bayer from Revive the Roots for educating and encouraging us! Some of the grades helped with planting tulip bulbs donated by the local flower farm Wicked Tulips, while others planted and mulched garlic that will be ready to harvest next July. Please feel free to stop by the garden with your family and ask your child to show you what is growing. We encourage everyone to taste away! Visit this google album to see many more photos from Friday: LaPerche Garden-November 2022
https://photos.app.goo.gl/Lydstmk1kf6vuDY67
To see all that we have accomplished in the garden since summer, check out What's Happening in the LaPerche Garden!
https://docs.google.com/document/d/1wXHm7nqbrmrS6-CawuvIcTlMryTuJ9wCSHjSORseqEQ/edit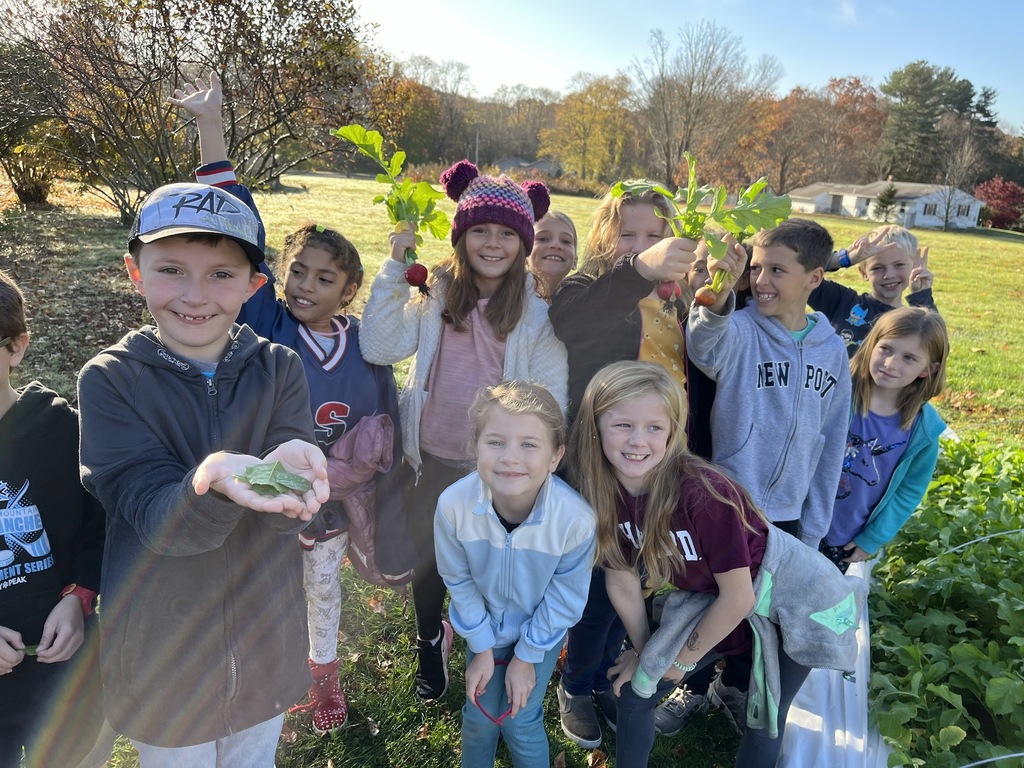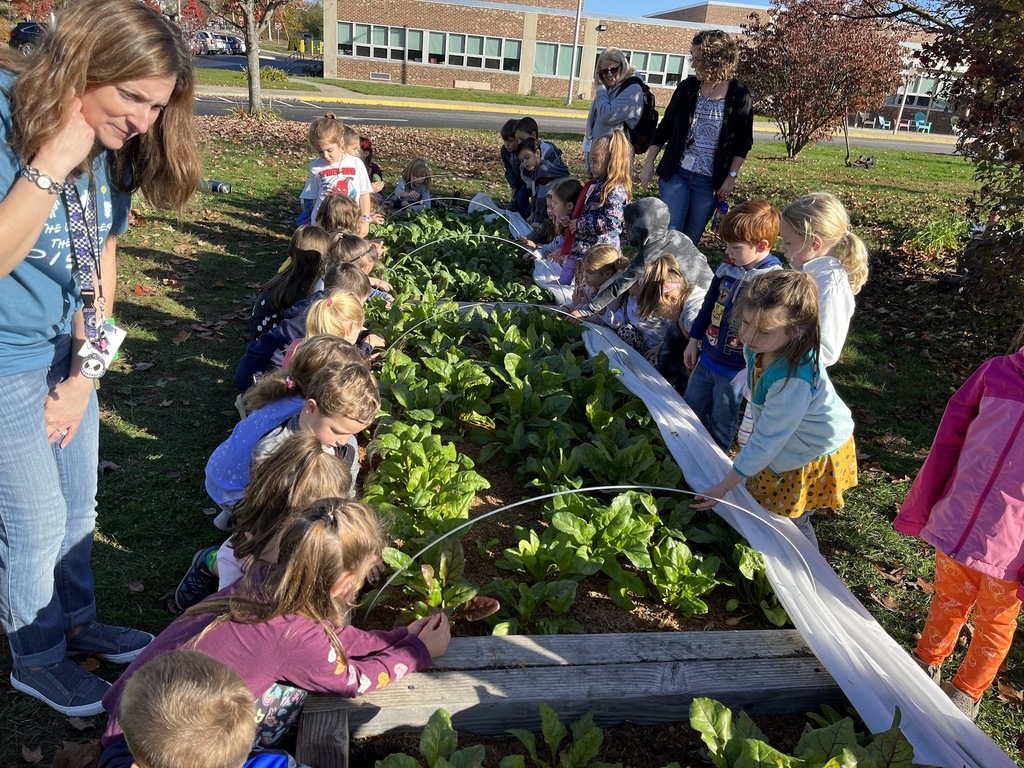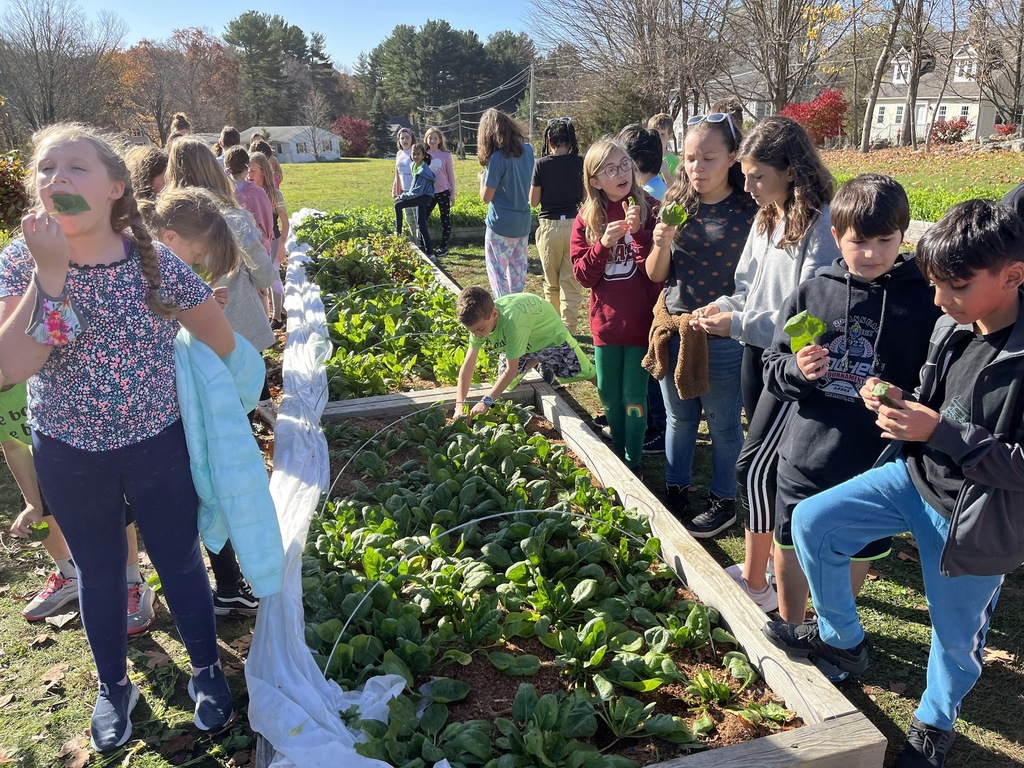 Today in first grade at LaPerche, students were writing opinion pieces. After reading a story, the class brainstormed characteristics for each character from the story. They discussed the reasons why each character behaved the way they did. Then, each student chose a character and wrote an opinion piece about their attributes. Students stated "In my opinion…." And followed that with "One reason is…"First graders are learning how to build a paragraph!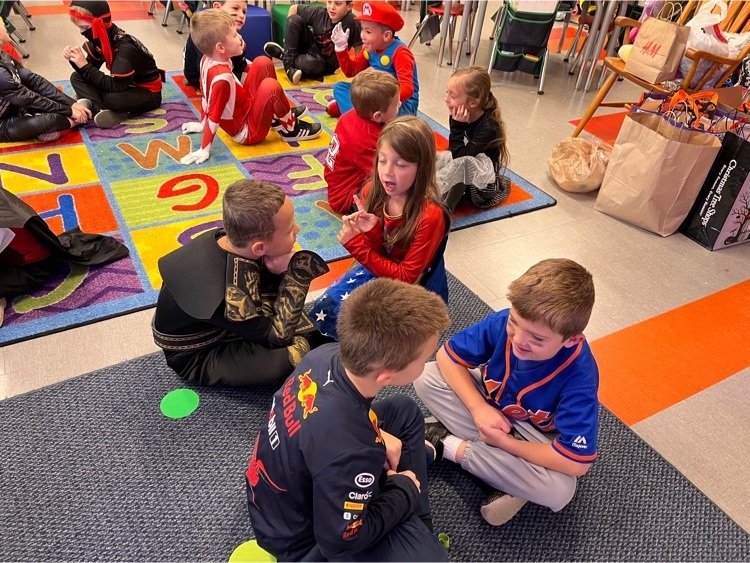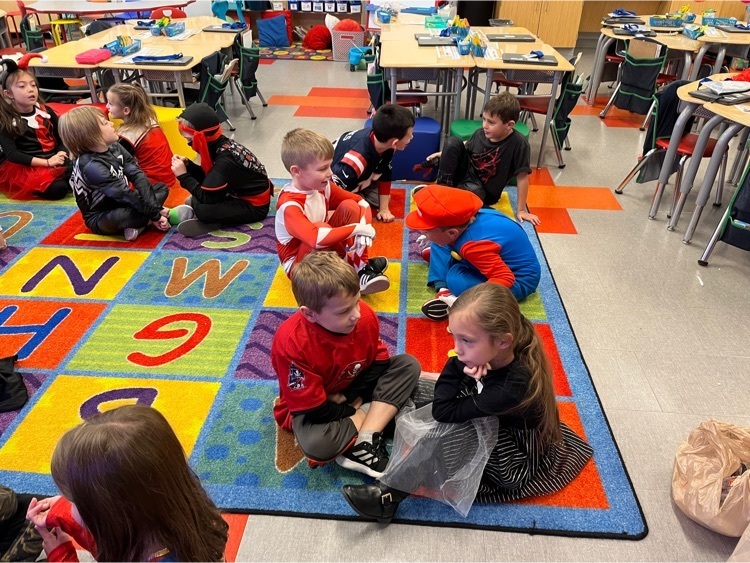 Themed activities are taking place all over LaPerche. Adding in holiday fun keeps the kids engaged and learning. Mrs. Hegarty's group was playing eyeball bingo. They tapped out and searched for sight words and practiced all of the skills they have learned to help them become grade level readers!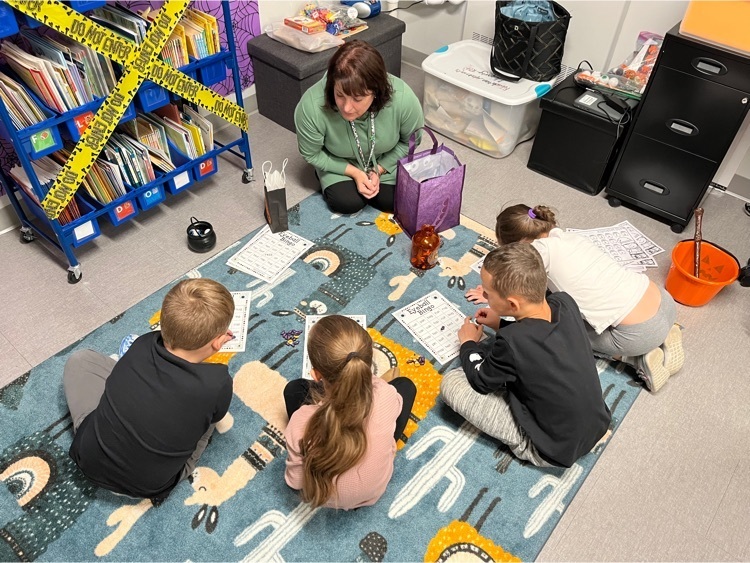 It's not too late to join us for the free concert at SHS tonight at 7:00!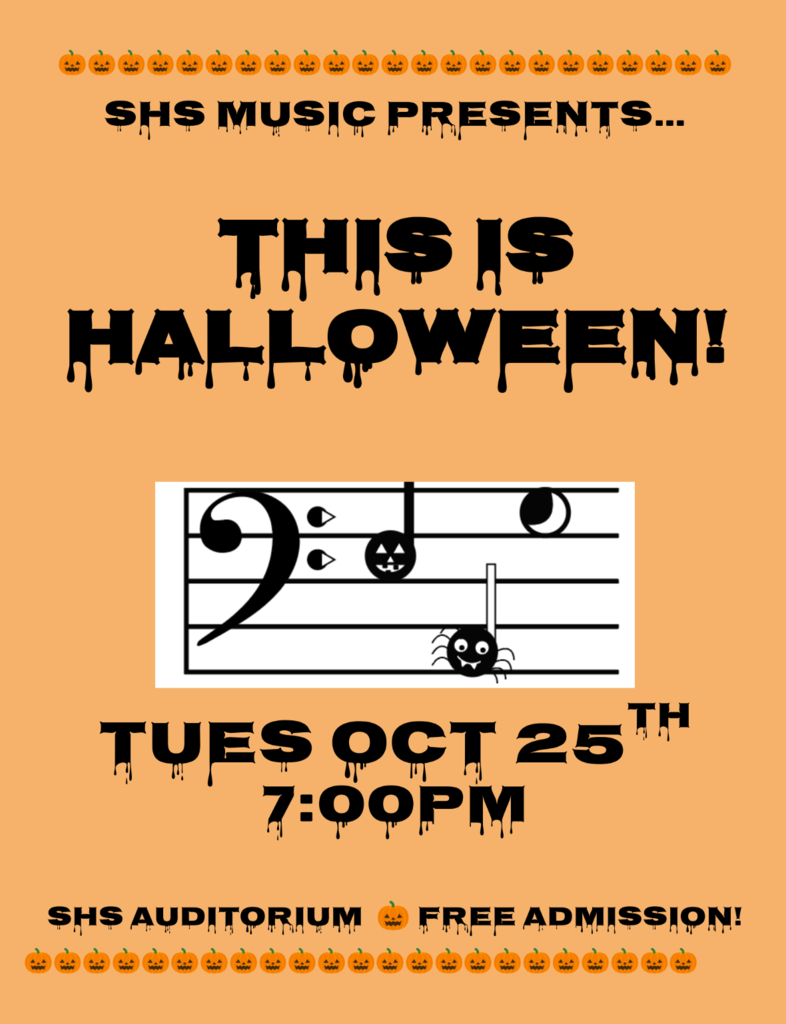 Lt. Carberry and the Smithfield firefighters visited LaPerche today. The students learned so many important tips including checking your smoke detectors date and batteries, to never hide during a fire, to get as close to the ground as possible to avoid any smoke, and to stop, drop and roll if your clothes catch on fire. The students showed how they would get close to the ground if there was smoke in the room where they were. The LaPerche students asked so many insightful questions and wanted to know how a firefighter searches a room when there is a lot of smoke. Firefighter Mike demonstrated how a firefighter feels the wall with one hand while using their leg to sweep the room. So interesting! The students headed outside to check out the fire engine and to visit with Sparky! Thank you Smithfield firefighters!!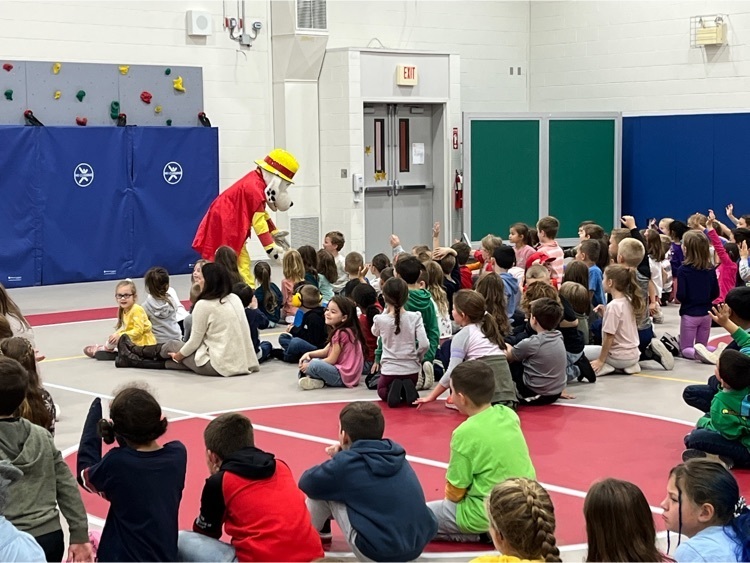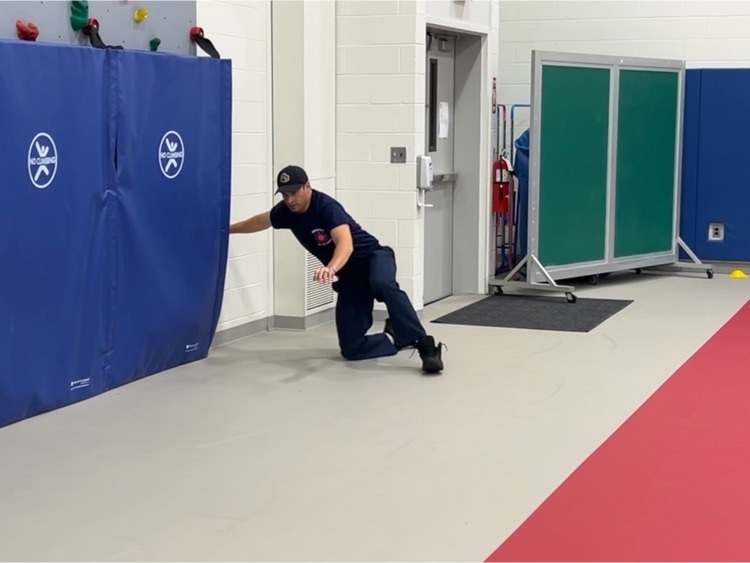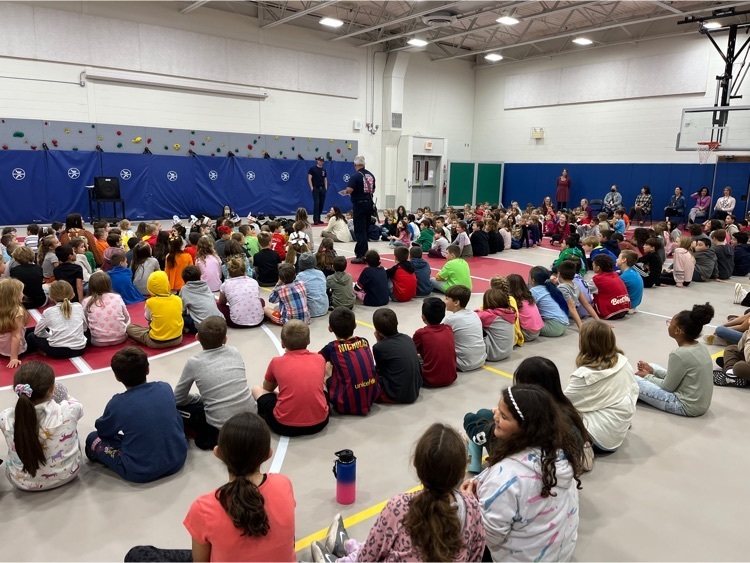 The Smithfield High School Rotary Club invites all Smithfield Families to join them on the trail behind Smithfield Senior Center from 5:00-8:00 PM Sunday, October 30 for a Spooky Stroll. There will be snacks, drinks, a costume contest, and a trick-or-treating. Come and join in n the fun! $5 admission at the door Park at the Smithfield Senior Center, 1 William J Hawkins Jr Trail, Greenville, RI 02828, USA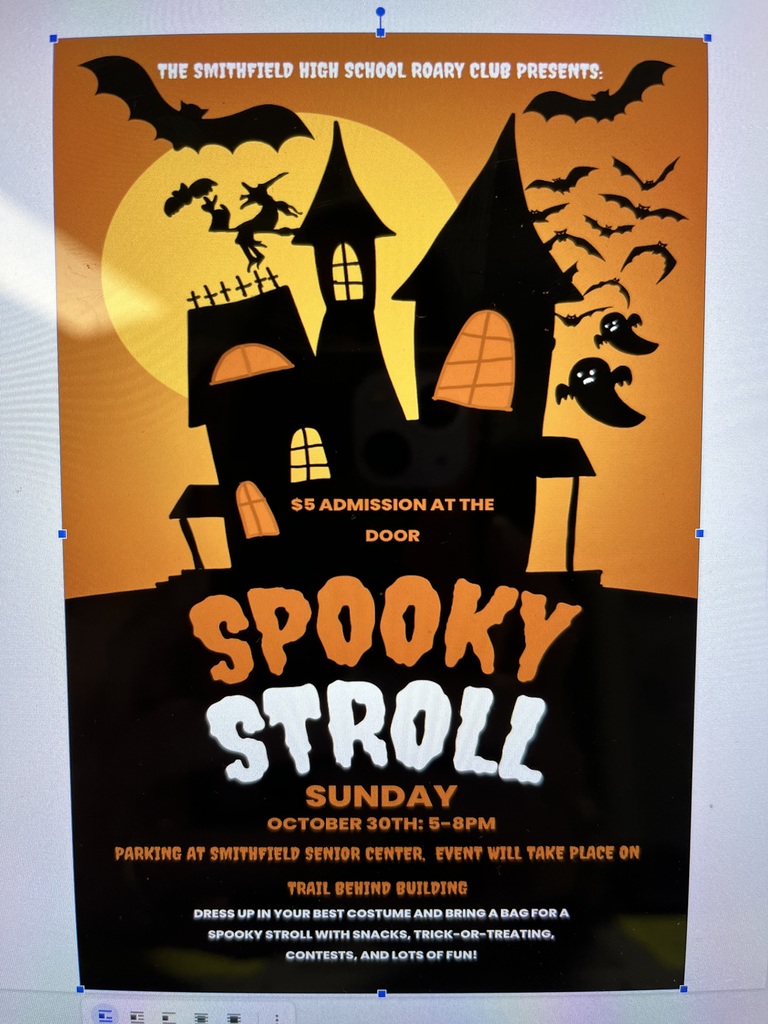 During morning meeting, kindergarten students at LaPerche think about and then share the name of their favorite treat. We learned that some friends love Reeses peanut butter cups, while others like noodles, skittles, and lollipops. During sharing time, students learn to wait their turn, speak to the whole group in a loud voice, and form their thoughts into complete sentences. Kindergarten is a fun place to learn!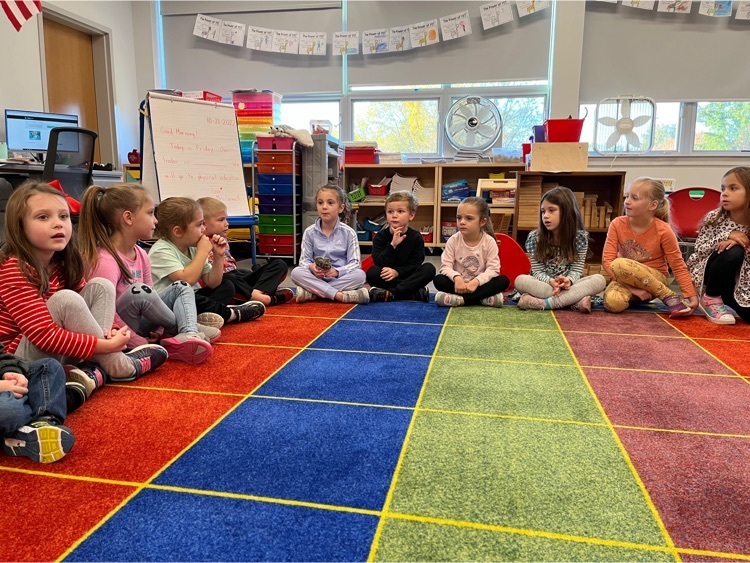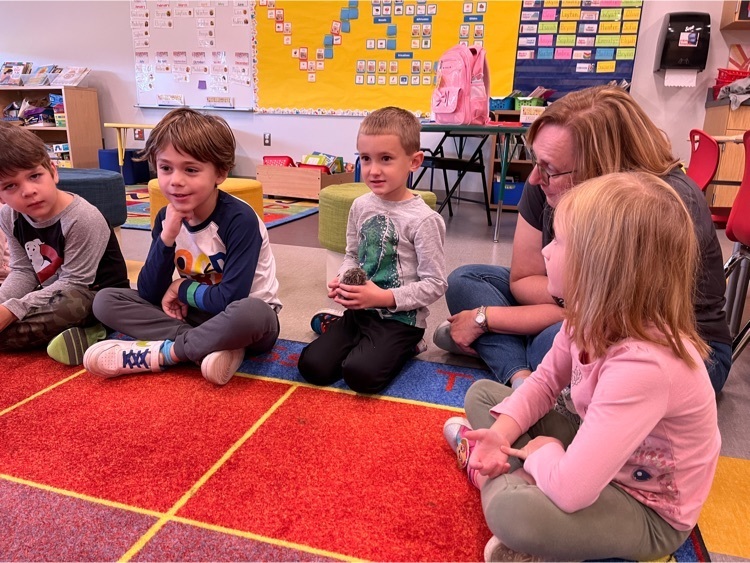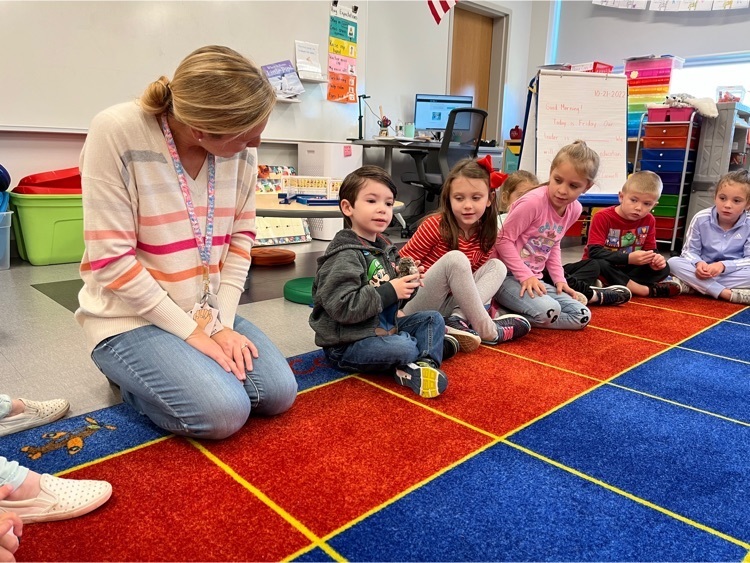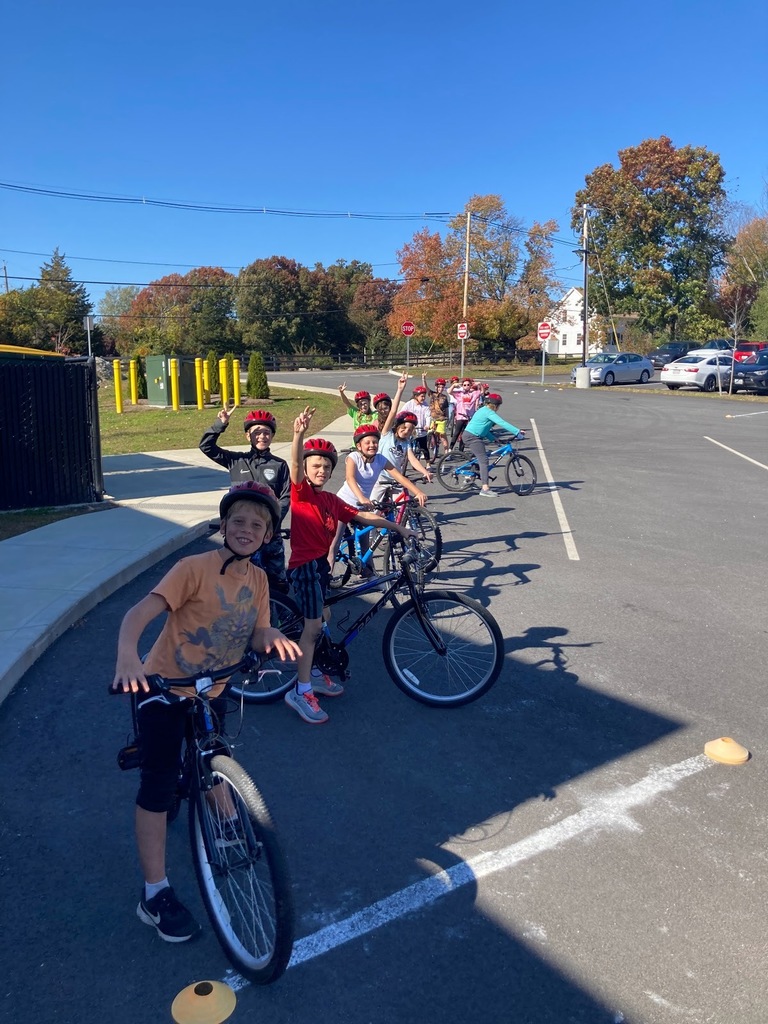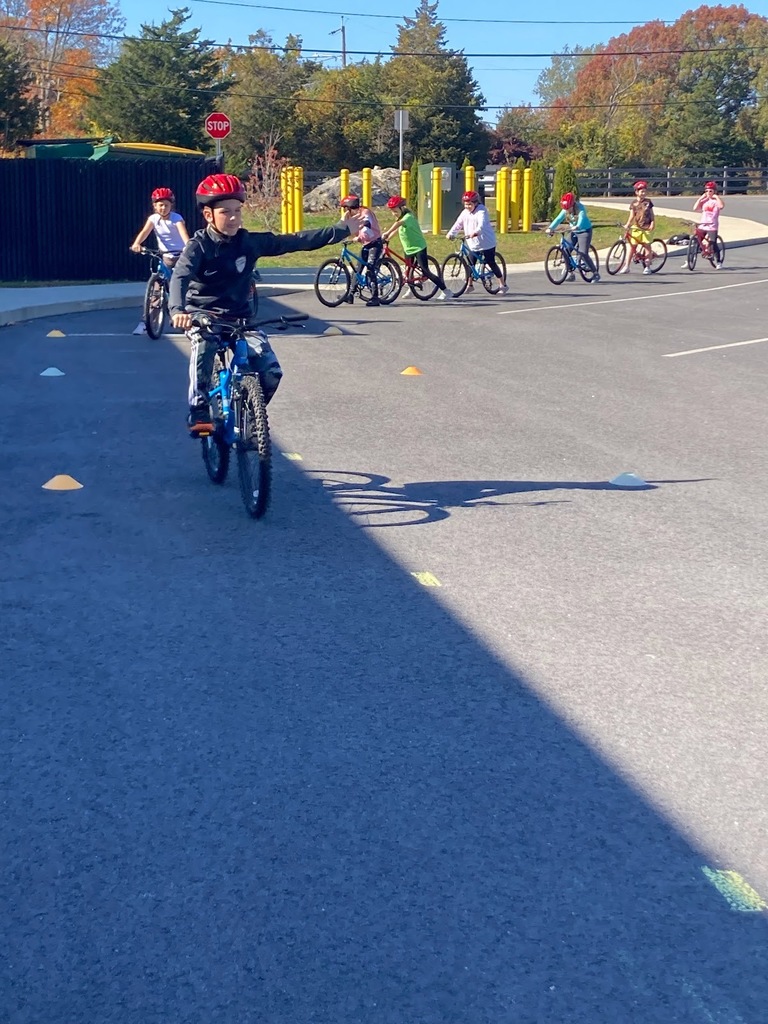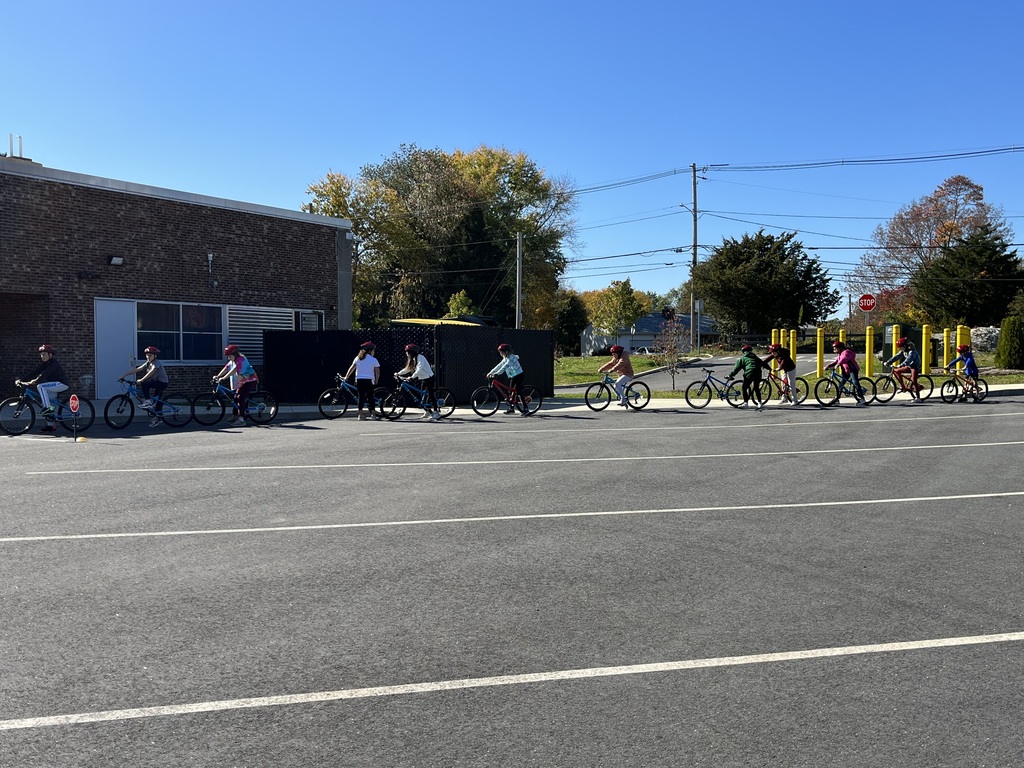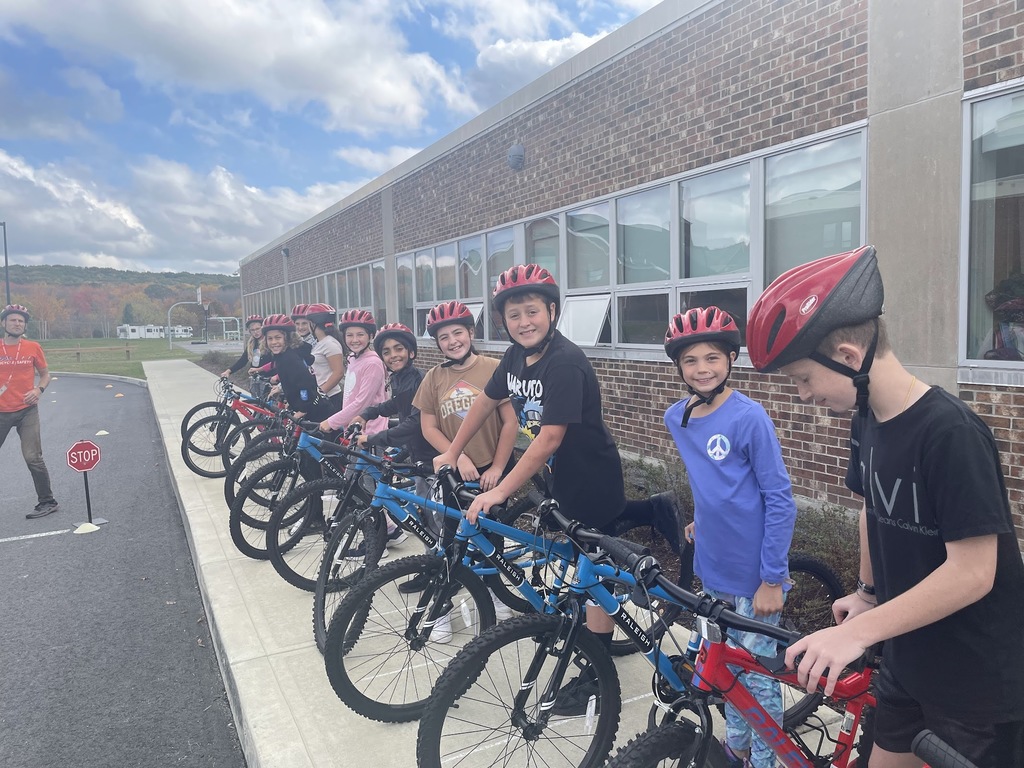 Third grade is famously known as the year students learn their multiplication facts. Students may not know that they have been learning a multiplication strategy since kindergarten, skip counting. To celebrate the thirty-third day of school, the students practiced skip counting by 3s to the tune of "Jingle Bells." At 33 minutes past every hour, students stopped to incorporate kinesthetic movements such as squats, burpees, high kicks, and claps while singing the jingle.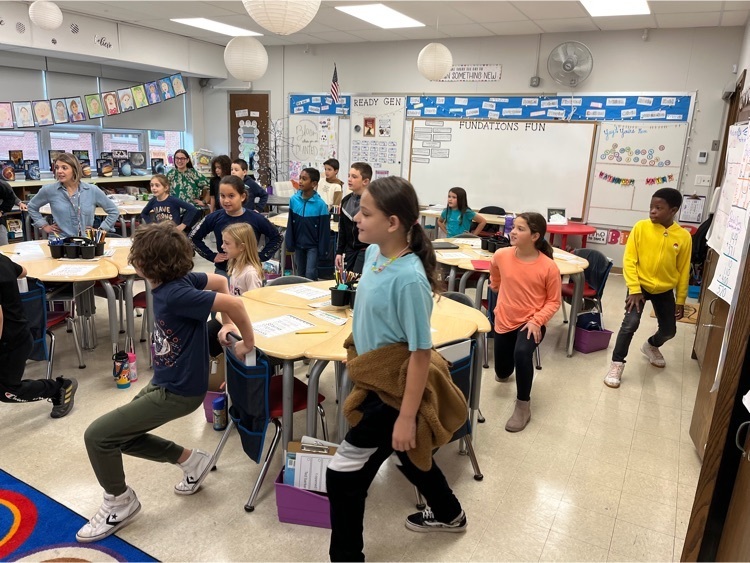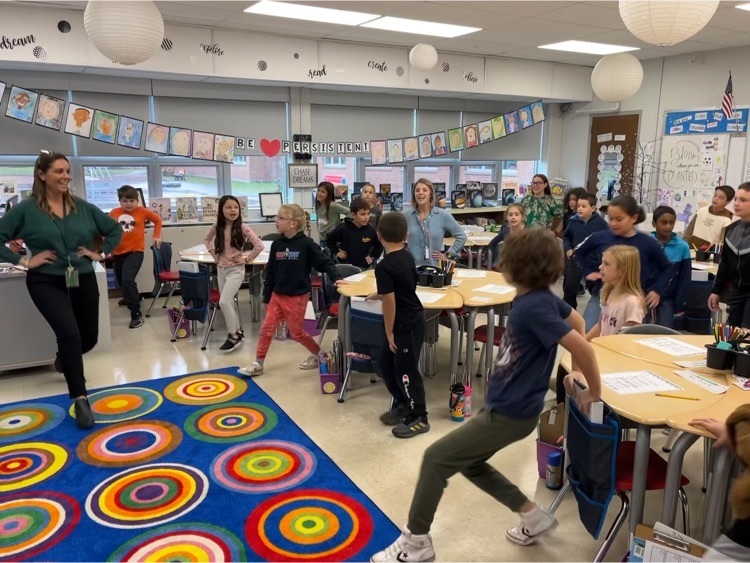 ELA centers in kindergarten were full of engaged learners today. Students practiced sight words, letter formation, and matching letters with their sounds. The kids strengthened their hand muscles while cutting pictures and sorted the pictures and determined which had the short a sound. All of this practice helps kids learn how to read! What a great day in kindergarten!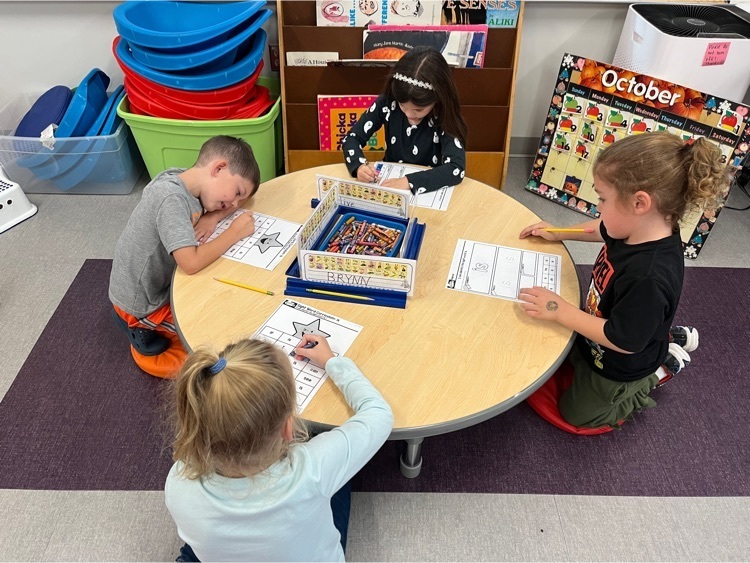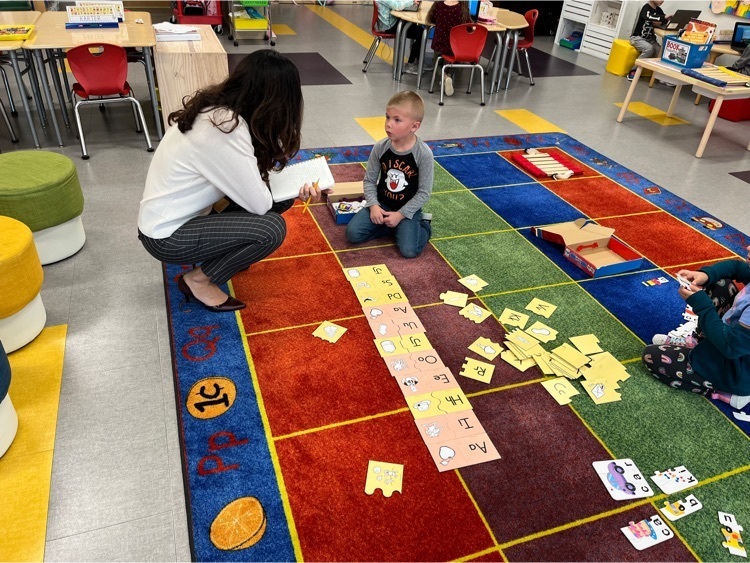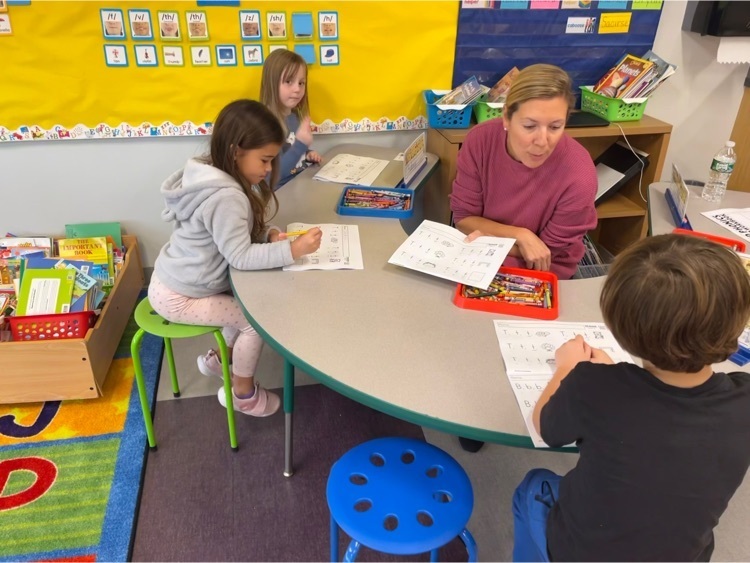 Join us on October 25th at 7 PM for the FREE fall concert at SHS featuring the chorus, band, Sentinel Singers, and soloists. Our students have been hard at work developing exciting lighting changes for each number. At about an hour run time, it will be family friendly too!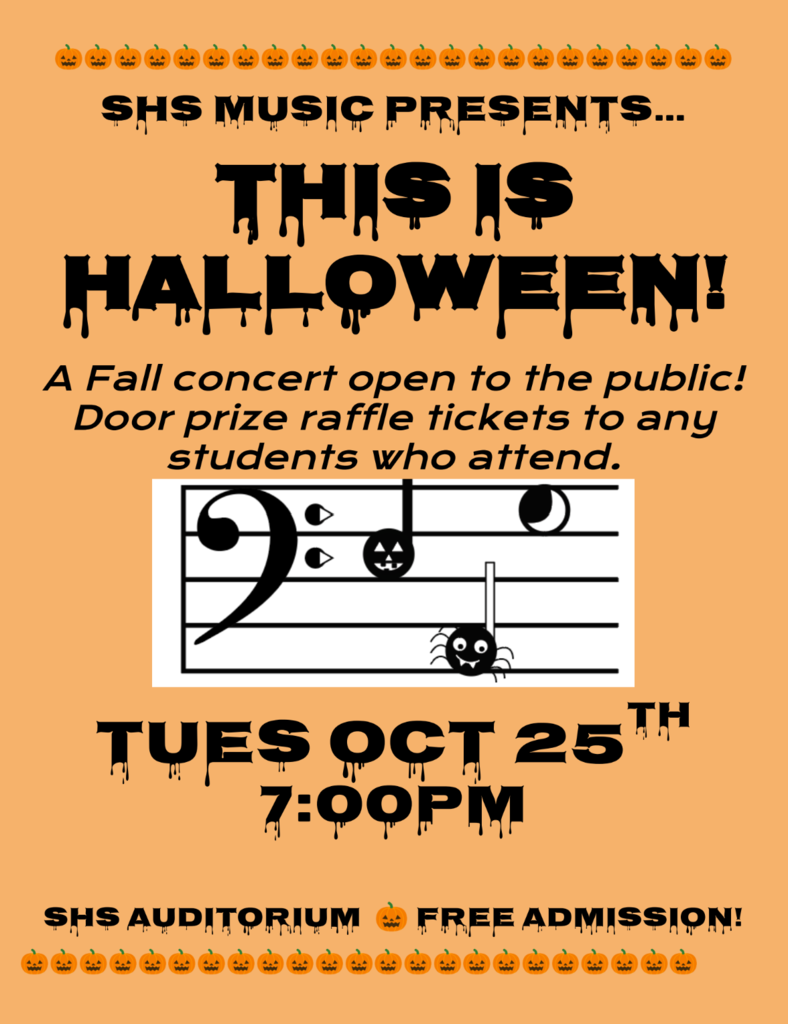 ReadyGEN, our ELA curriculum, has third-grade students examine the literal and nonliteral meanings of words in literary texts.  The third grade at LaPerche celebrated their learning of "idioms" with a parade.  See if you can find one tough cookie, cute as a button, who let the cat out of the bag, two peas in a pod and hold your horses! LaPerche teachers know how to bring learning to life!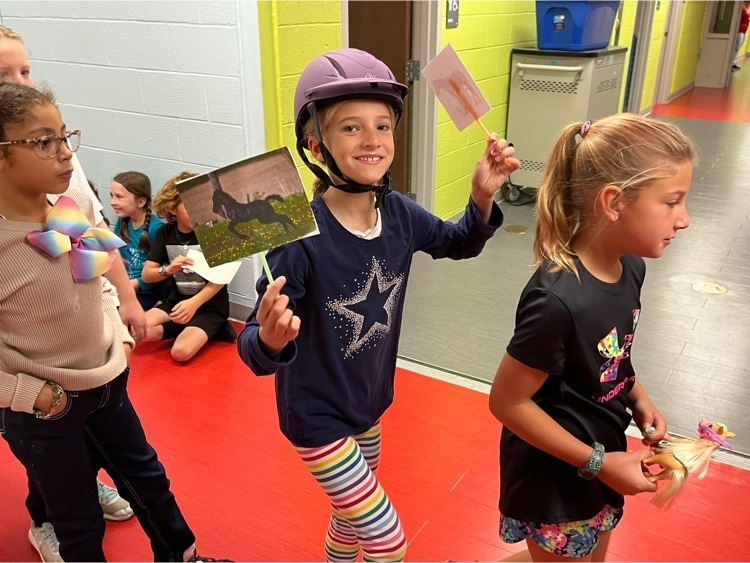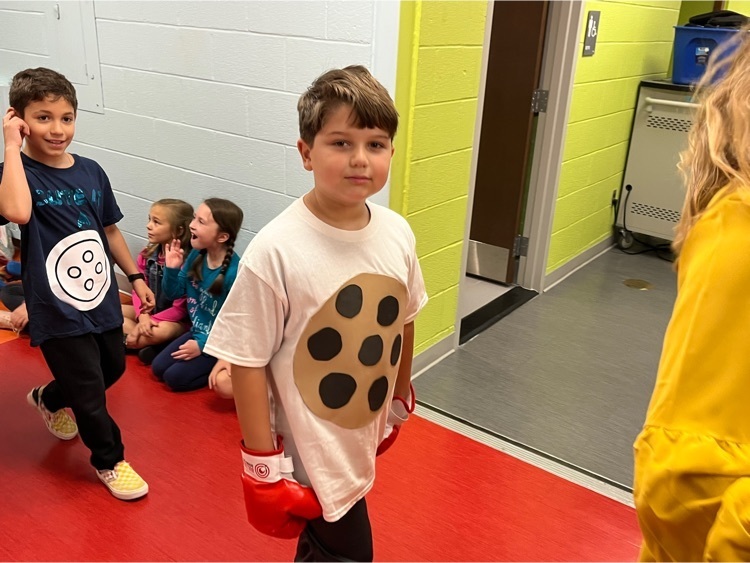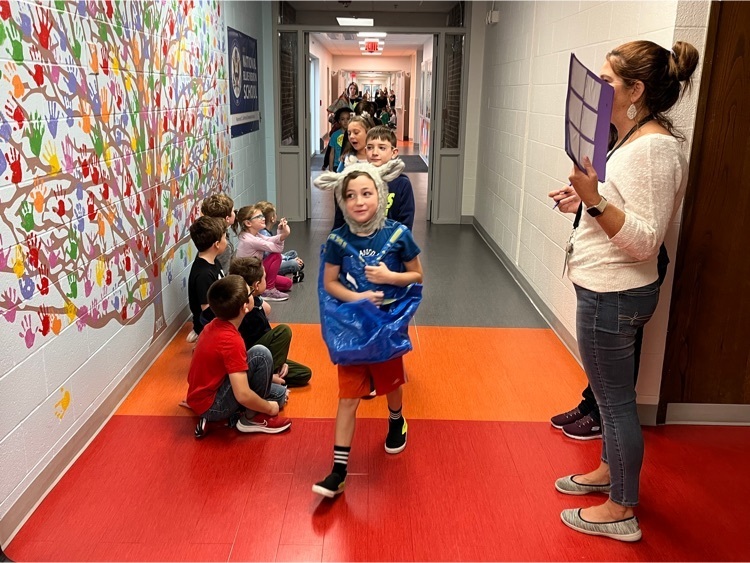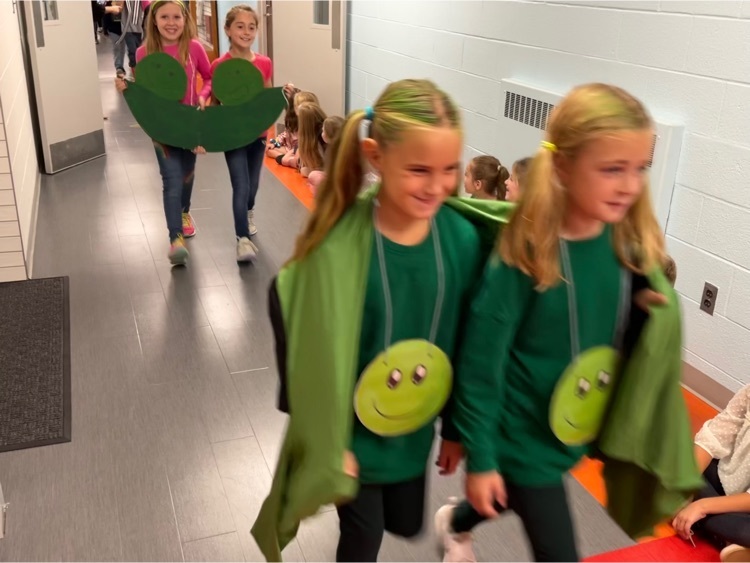 It's writing time in kindergarten at LaPerche. Mrs. Friel's class is reading Life in a Pond. She modeled how to draw a pond and included all of the parts that the students shared and learned about during reading. Then, the students had time to draw their own pond with all of the important parts. Next, Mrs. Friel did a lesson on labeling, and hearing all of the sounds that are in words. She labeled her pond and the students labeled their own. Beginning writers think, draw, and then label. Next up is sentences!