The 2022-23 All Course Network (ACN) registration is now open! ACN is a statewide course catalog that lets students take free courses at colleges, schools, or online. Visit
https://enrollri.org/acn
for more information.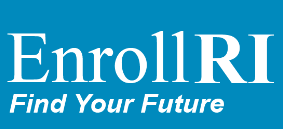 RI is offering free summer meals for teens and children at 80 distribution sites throughout the state! Call 211 for locations.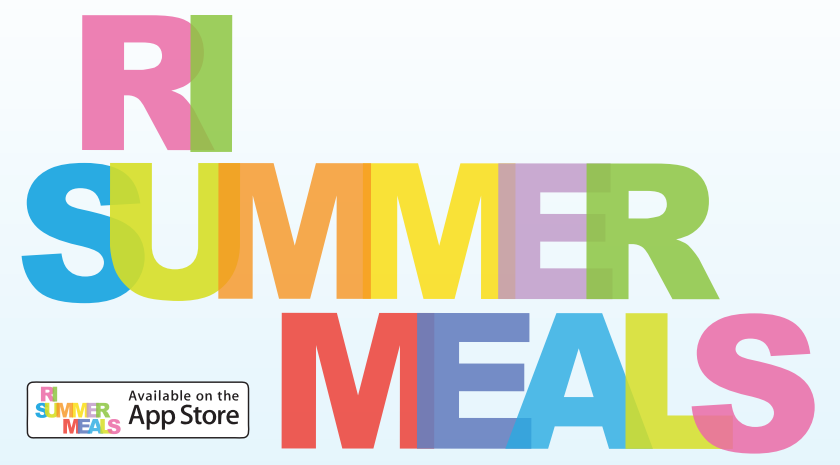 The fifth grade students at LaPerche are participating in a fabulous bike program this week. Today they practiced stopping at stop signs, riding down the "road" and looking back over their shoulder to check for traffic, turning or changing lanes. Our instructor from the Woonasquatucket River Watershed council held up 1, 2 or no arms and the kids had to "look back" and call out how many they saw. Some students worked with the second instructor learning how to ride a bike. What a great experience for all of our kids. Bike riding is fantastic exercise and has no impact on the environment!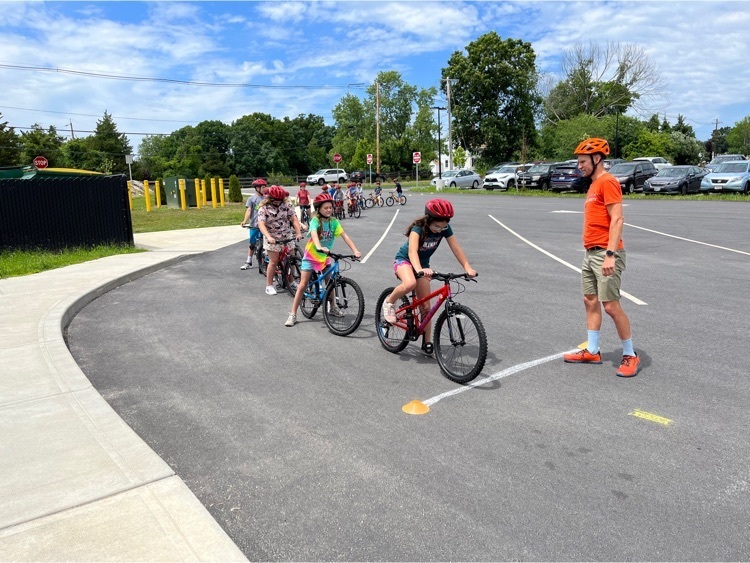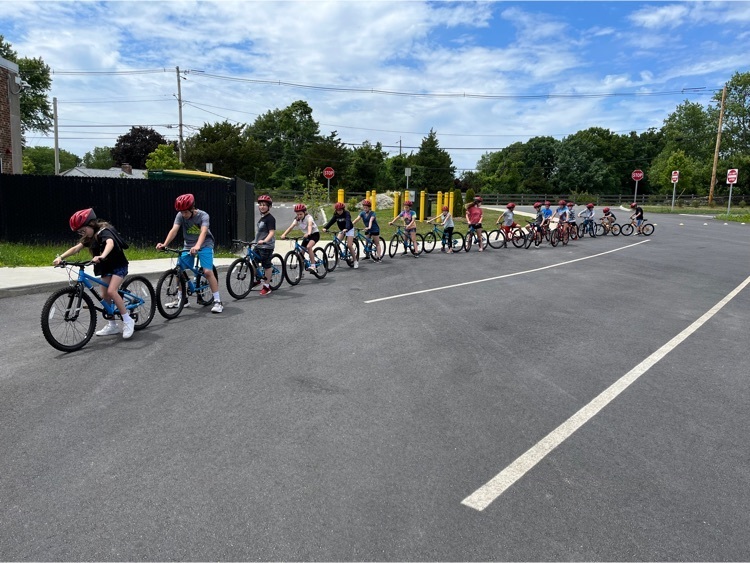 Superintendent Bartz visited the schools today. She's looking forward to the public meet-and-greet in the Smithfield High School Library from 5:00-6:30 this evening. All are welcome!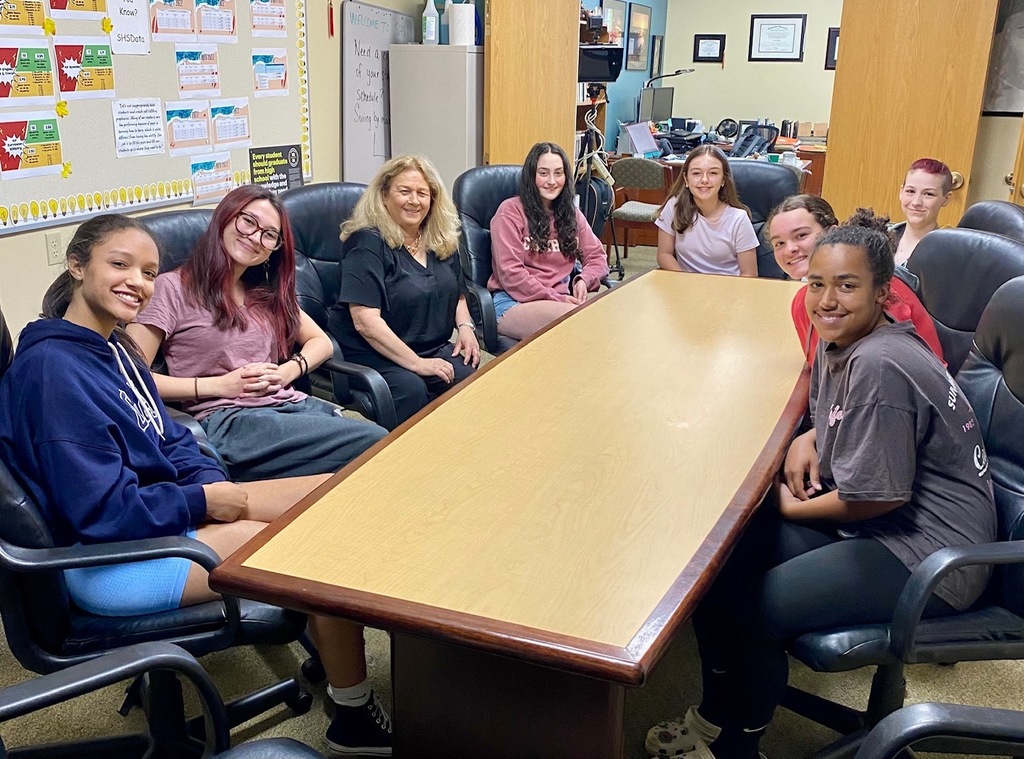 Field Day at LaPerche was OUTSTANDING!! We had 47 dedicated volunteers who combined with 50 of the hardest working educators to provide the BEST TIME for 344 amazing students. YES! it was that good! The kids had so much fun and the adults did as well. Check out this google photo album filled with pictures and videos of the day.
https://photos.app.goo.gl/PGCDR4w66x1hUF3b8
A Huge SHOUT OUT to Mr. Connell for planning such an amazing day for us. He works tirelessly to put this day on and it does not go unnoticed. So many LaPerche staff and families supported today! Thank you all!! Thank you to Danielle Connell for all of the time you put into organizing the volunteers!!!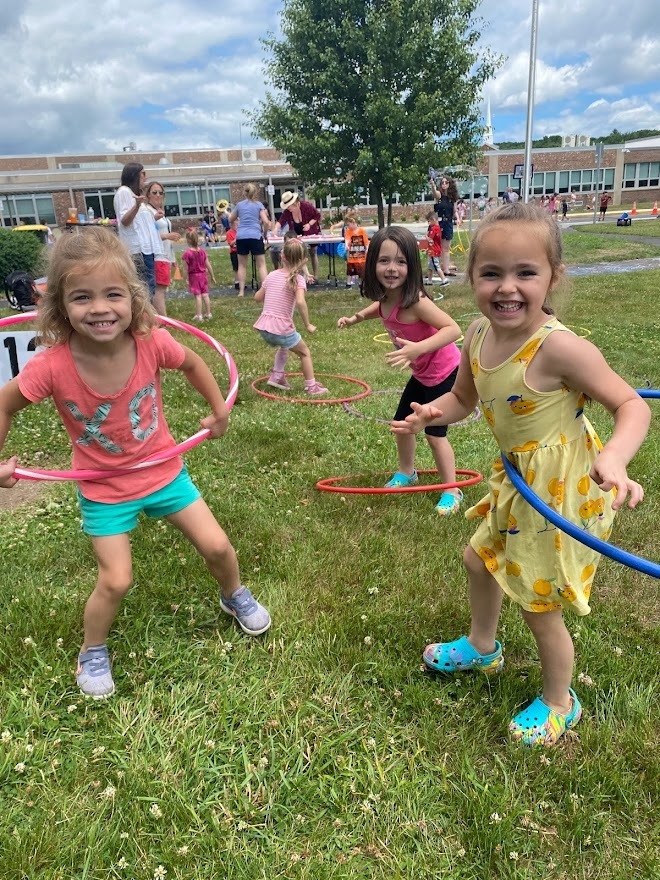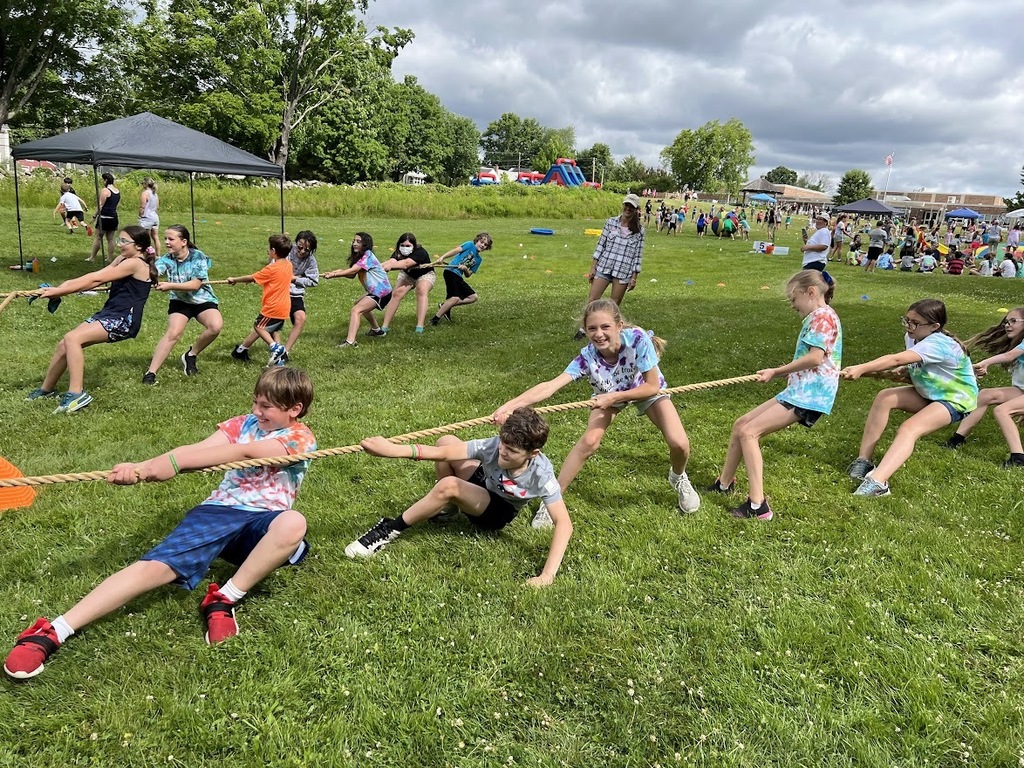 Come and join us at chalk the walk at Gallagher middle school until 1 PM today.We are here writing messages of love, unity, positivity, and inclusivity!So happy to see so many LaPerche families here standing up and speaking out.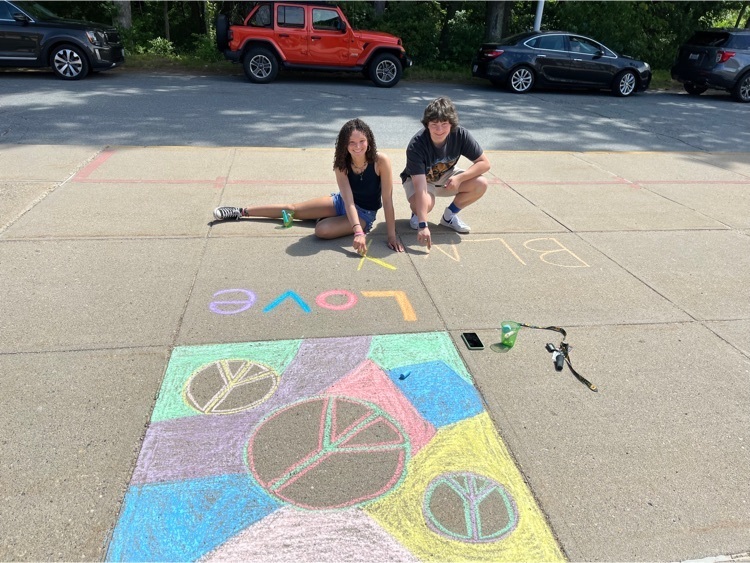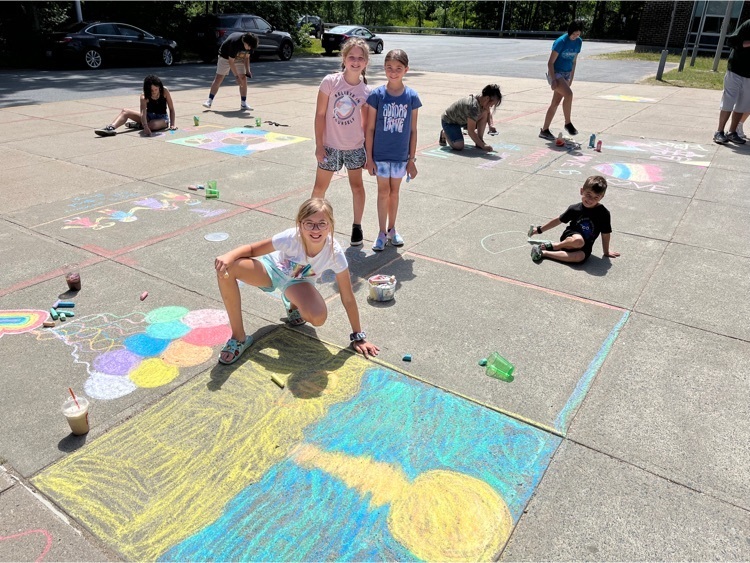 Good afternoon LaPerche Families : Please remember to pick up medications that are stored in the nurses office on the last day of school and you will recieve the required paperwork for next year.

On Friday, May 27, LaPerche hosted a walk-a-thon to raise money for Special Olympics of RI. Special Olympics is an amazing partner of LaPerche. They provide equipment, curriculum and guidance and support to ensure that all students at LaPerche are fully included in all we do. LaPerche students were challenged to earn their own money to donate to support this incredible organization. During the walk-a-thon, students walked the crazy chalk lines, crossed the lava filled playground, hurdled their way across the ballfield, walked the plank, limboed, danced, were sprayed with water and jumped their way around the accessible path. The students and families of LaPerche raised over $800 for Special Olympics of RI. SHOUT OUT to the LaPerche Inclusion Committee for planning such a fun filled event for us! A big THANK YOU to all of the parents and grandparents who were able to volunteer to help make this event a success. Check out this folder full of photos and videos from the walk-a-thon!
https://photos.app.goo.gl/GLCGtHPz6jDjSaMk9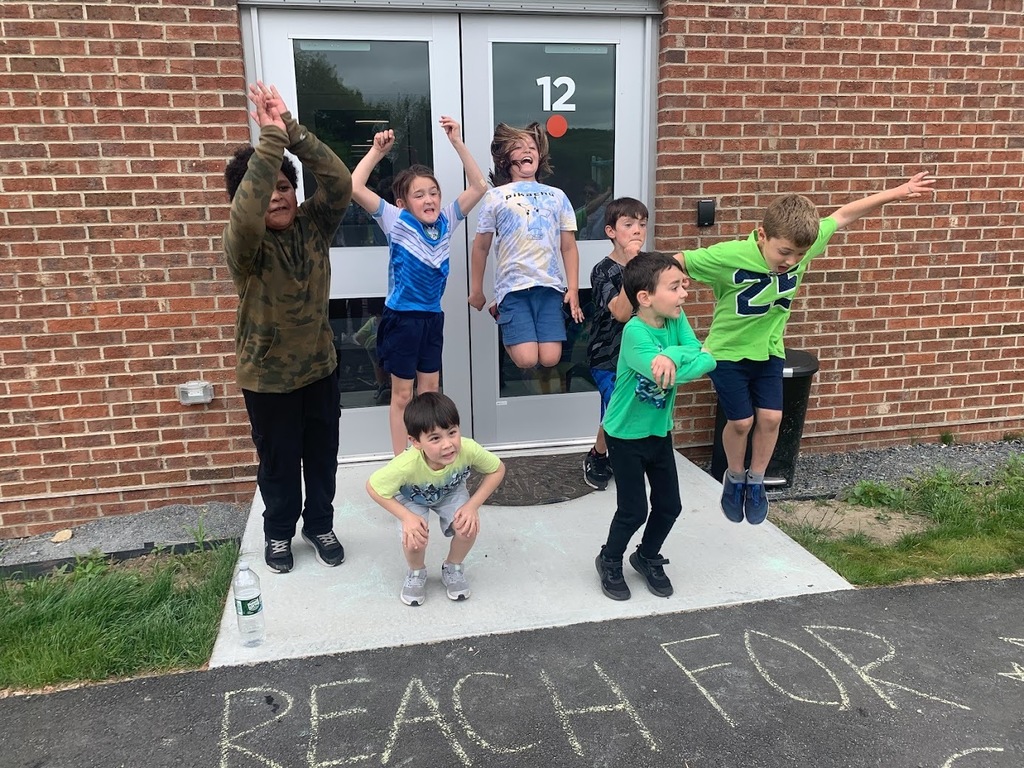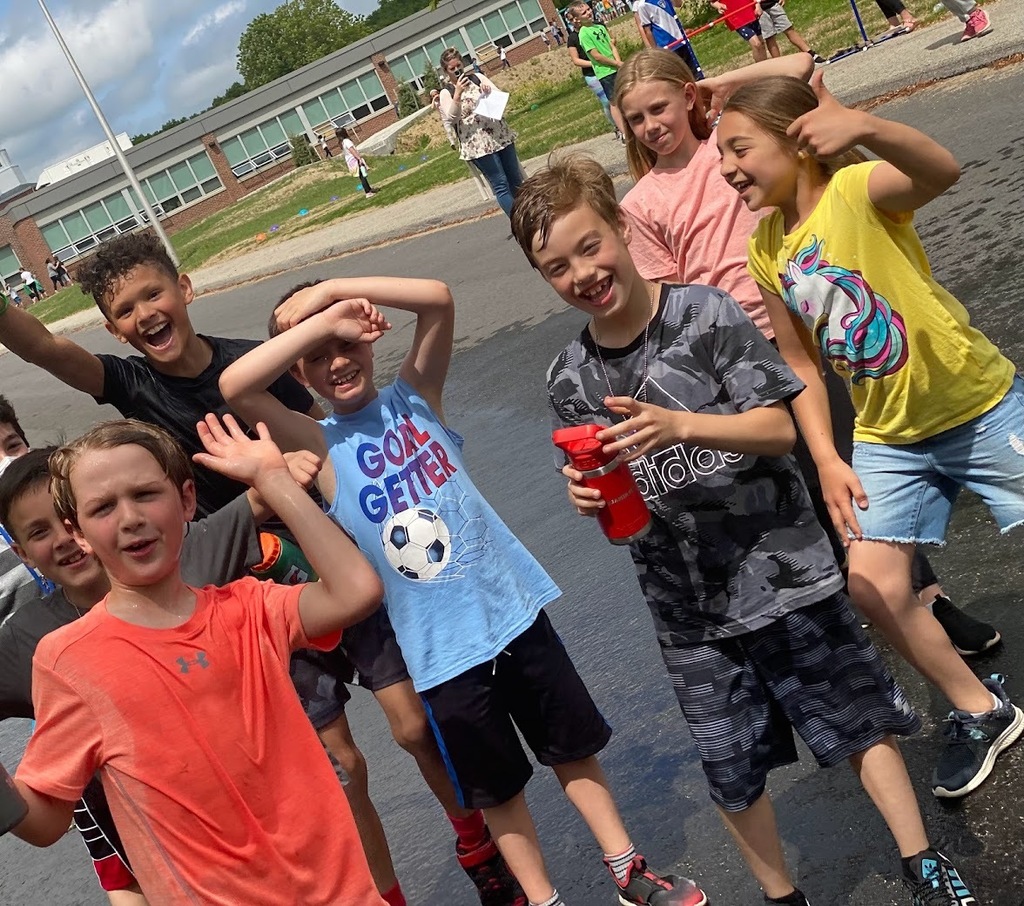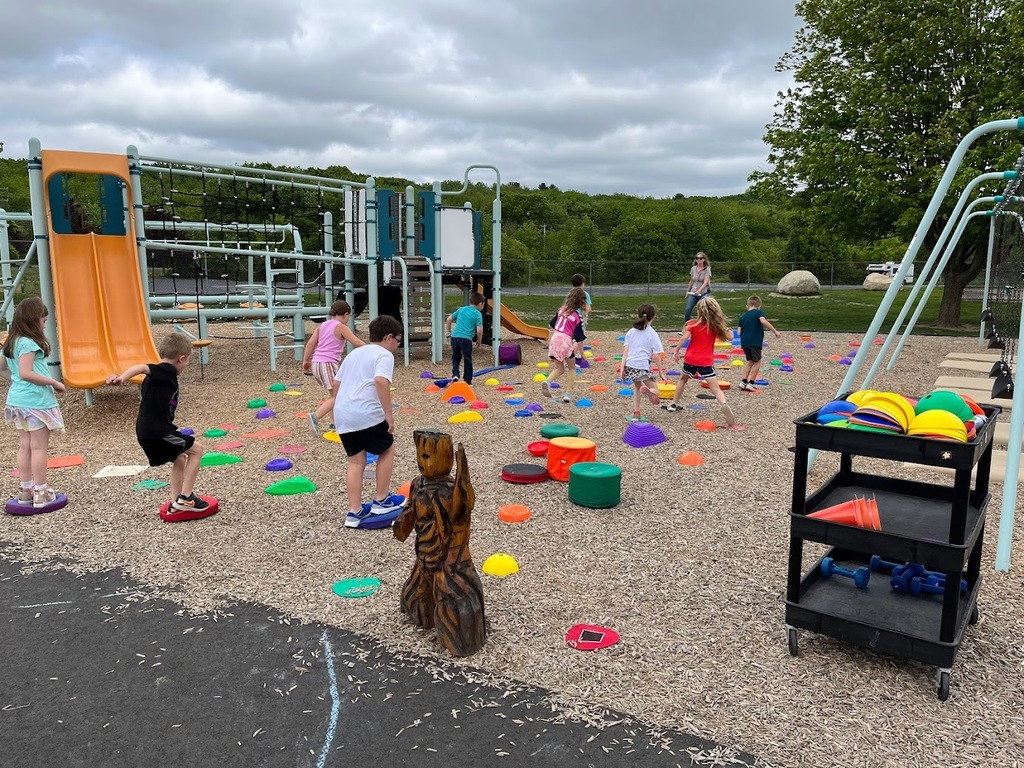 Congratulations to Jane Ramos who was recognized in Washington, D.C. last week as a 2021 PAEMST award winner (Presidential Awards for Excellence in Mathematics and Science Teaching)! This is the nation's highest honor for teachers of science and mathematics.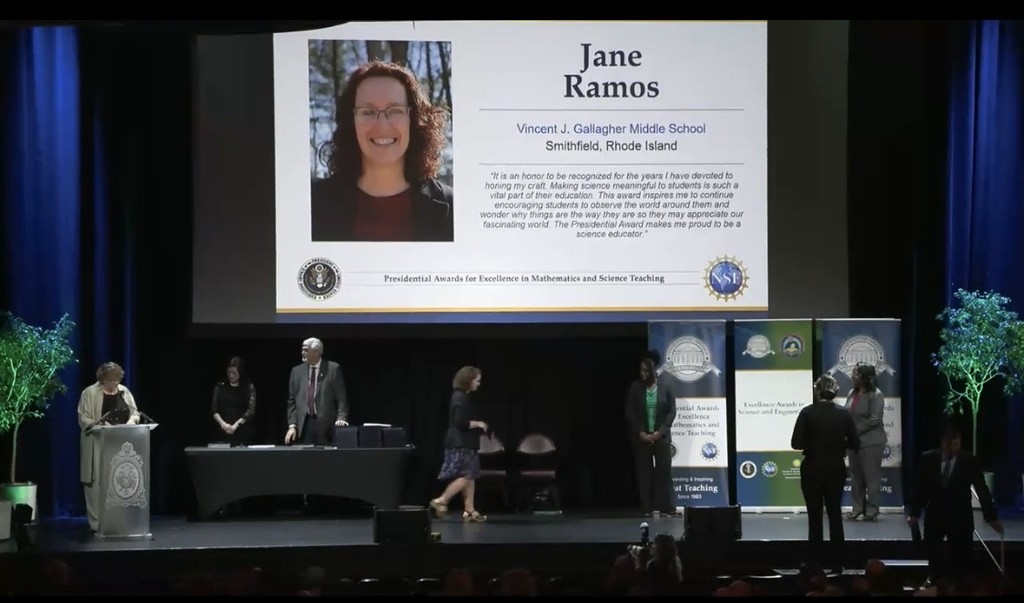 On Thursday, May 26, OCRS, PVES and LaPerche joined together to celebrate and recognize our young and unified athletes who attend our elementary schools. Special Olympics of Rhode Island joined us and officially kicked off the games! Athletes and their buddies participated in a variety of stations including baseball, basketball, bike riding, bowling, hockey, javelin and so much more. The fans in the stands were students from the schools who were there to cheer on the athletes while they each received their medal from Special Olympics of Rhode Island. Thank you to the Smithfield Fire Department for celebrating our athletes! A beautiful day was had by all. For more photos from our amazing unified field day, check out this link
https://photos.app.goo.gl/tqKMGBiii1KTpSez8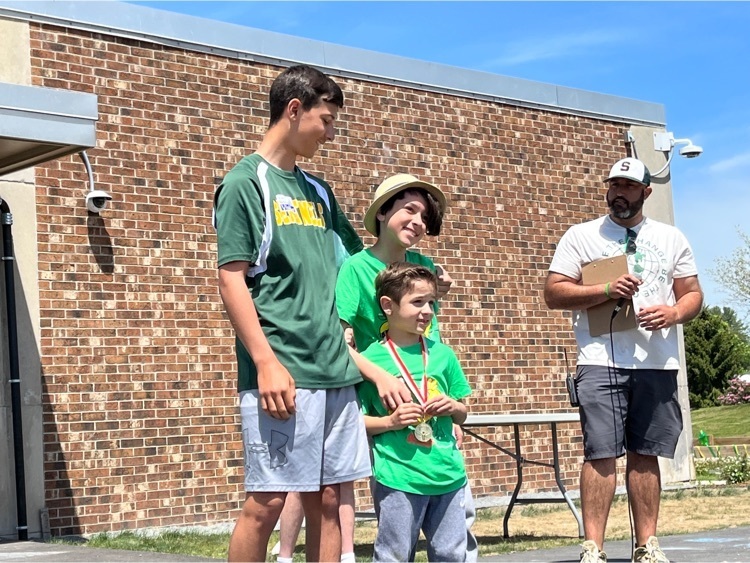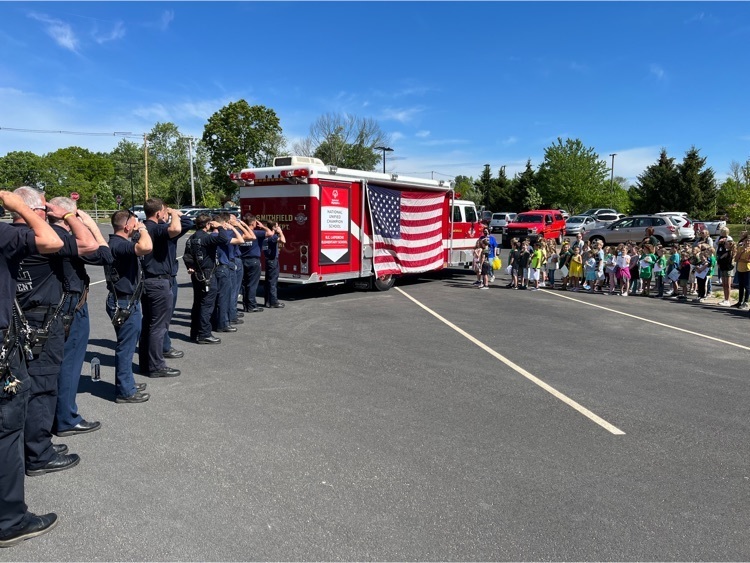 Kindergarten friends at LaPerche are working hard on sounding out words, building them with popsicle sticks, putting words in order to make a sentence and using all lowercase letters. Our kindergarten friends are hard at work every day becoming readers!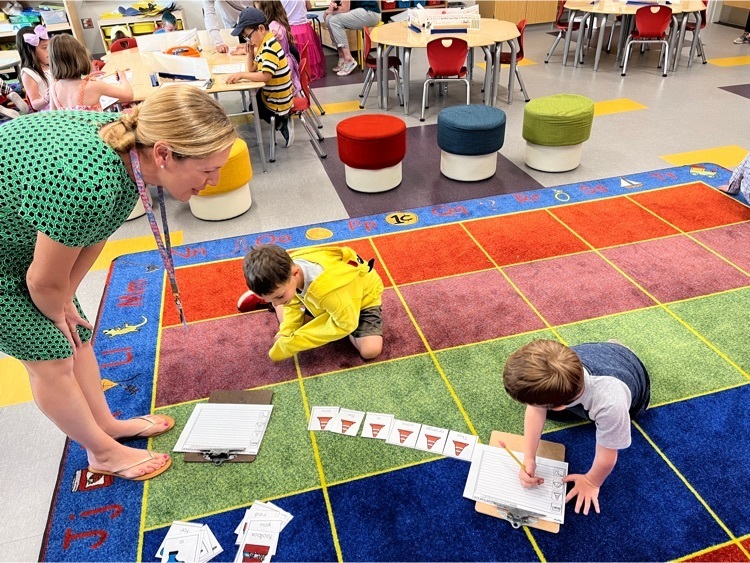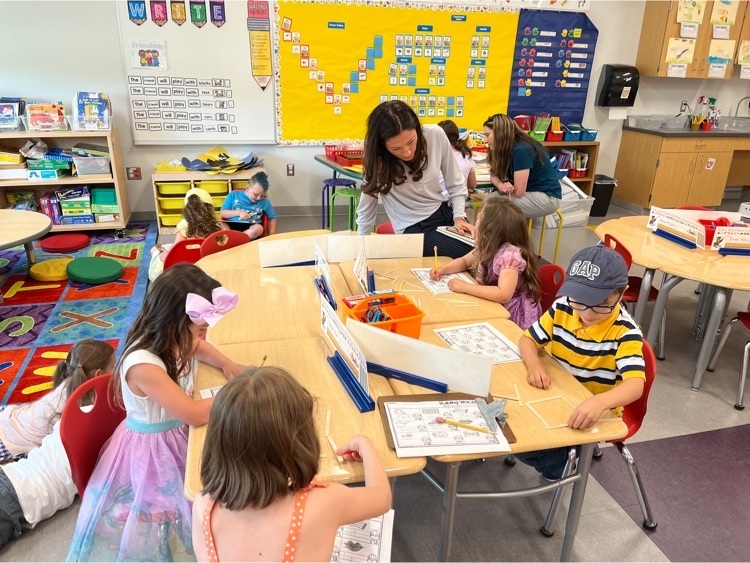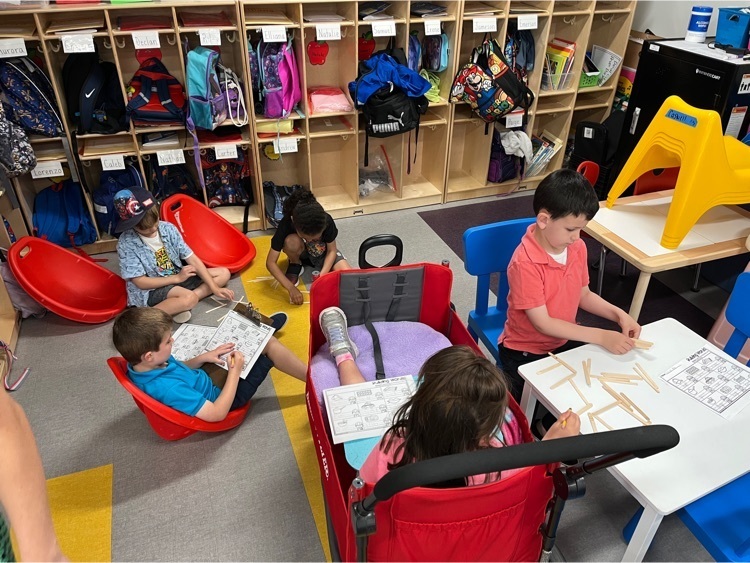 Save the date! The Smithfield Diversity, Equity, and Inclusion Task Force is sponsoring a "Chalk the Walk" event on Saturday, June 11th, from 10:00-1:00 at Gallagher Middle School. Come and create positive chalk messages and art!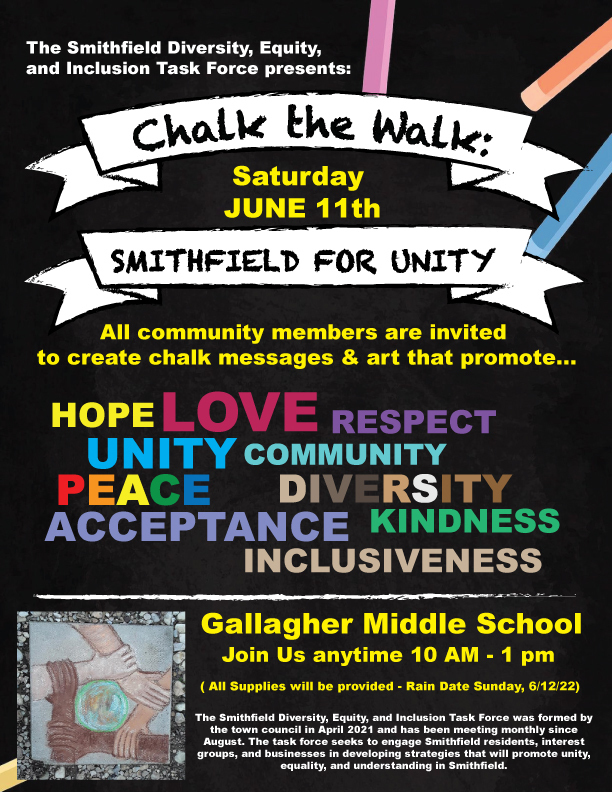 In fourth grade, they just started a unit on ecosystems. Today fourth graders took it outside to our garden space to observe their own ecosystem. After doing their own observation, the students moved into groups to share what they found. Next, the students dug into their science book. They scammed for nonfiction text features and then read and discussed the content. LaPerche students are so thankful for our outdoor green space.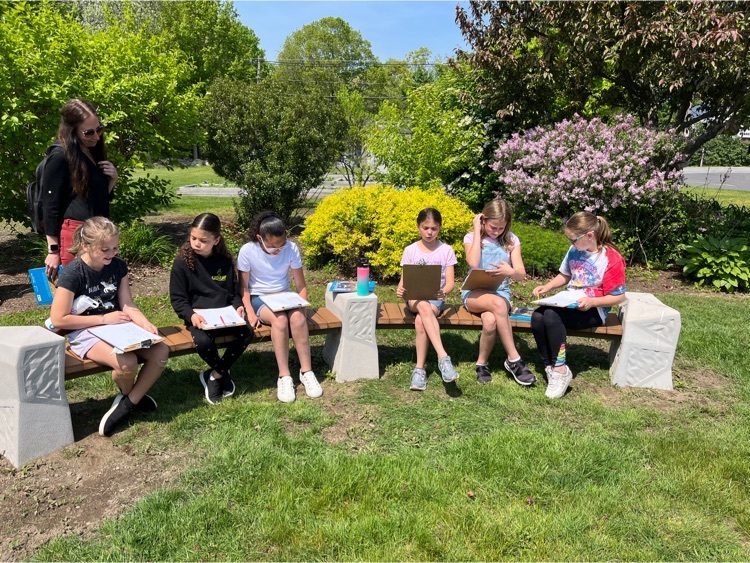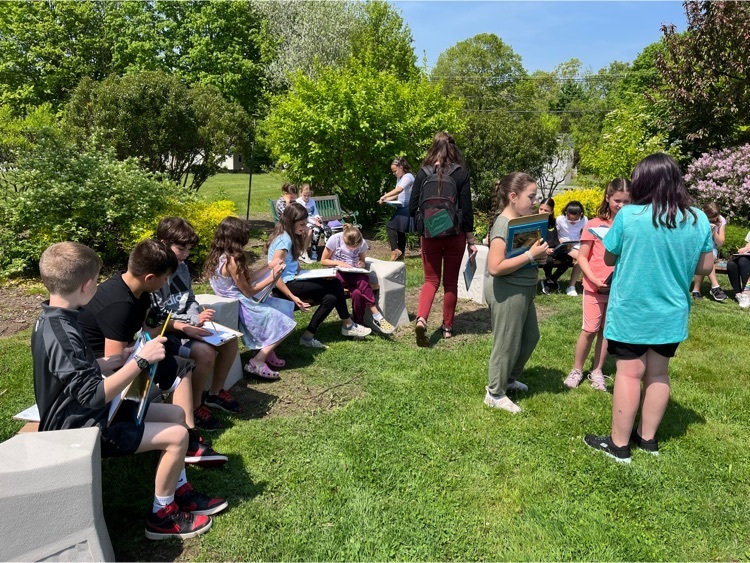 Each morning in fifth grade at LaPerche, the students start the day with a morning affirmation. Saying affirmations is a great way to shift your mind into positive thinking. The affirmations are student led and include movements to get the whole body activated. Good morning. Eyes up. Hearts up. Minds sharp. Compassion on full blast. OKay. Let's go. Lin-Manuel Miranda Try starting your day with a morning affirmation and see where it takes you.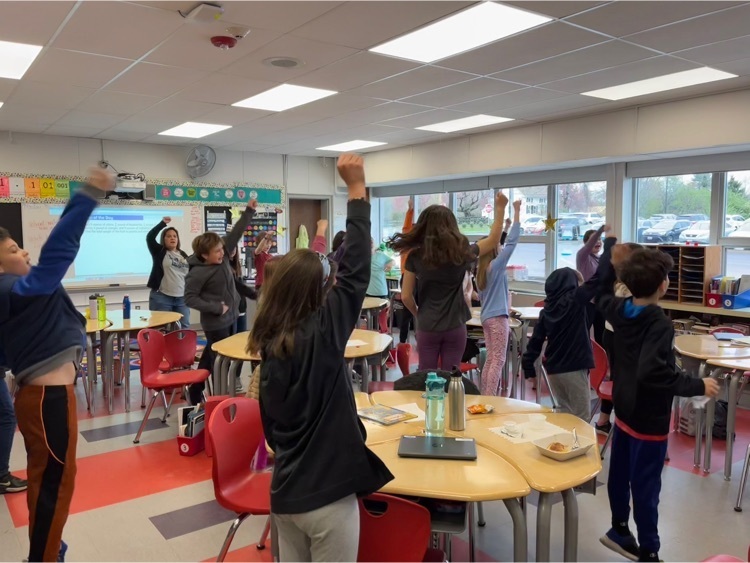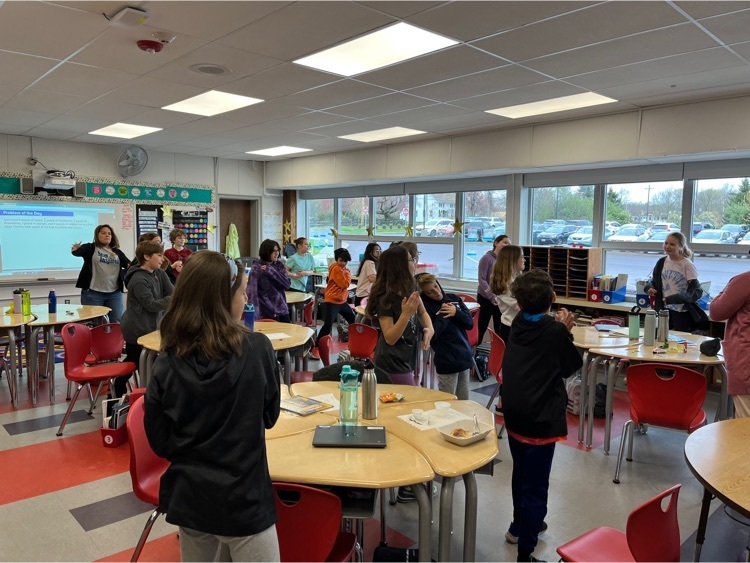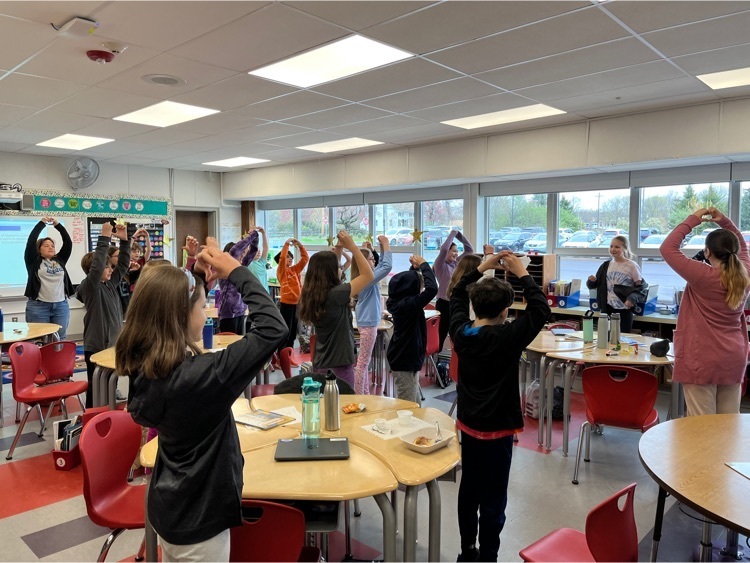 Registration is now open for summer ACN courses! All Course Network (ACN) is a statewide course catalog that lets students take free courses. For more information and to register:
https://enrollri.org/acn


Today students from the Bryant University Chamber Ensemble came to LaPerche to work with our fifth graders. The kids had the opportunity to work closely with each member and were introduced to the cello, guitar, flute, violin, trumpet and the piano. Their goal was to promote music in education and get the students excited to play an instrument in the future. There was some competition among the ensemble players about which instrument was the best. Ask your fifth grader what they thought. What a great experience!!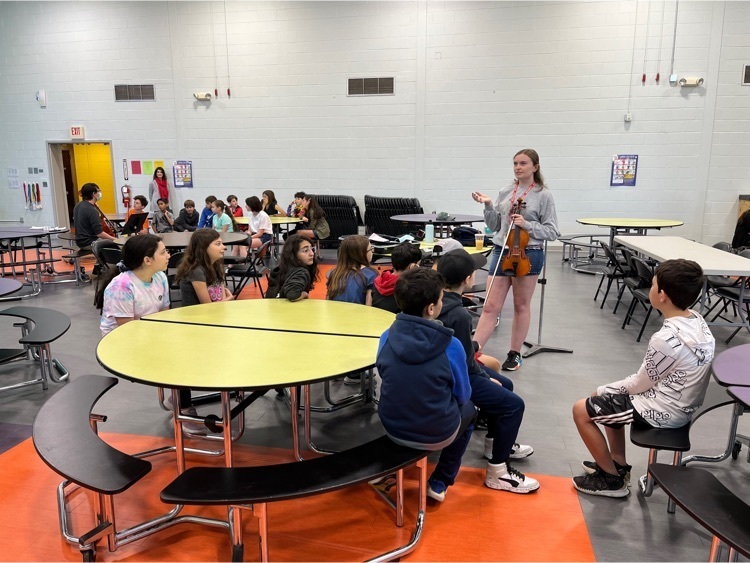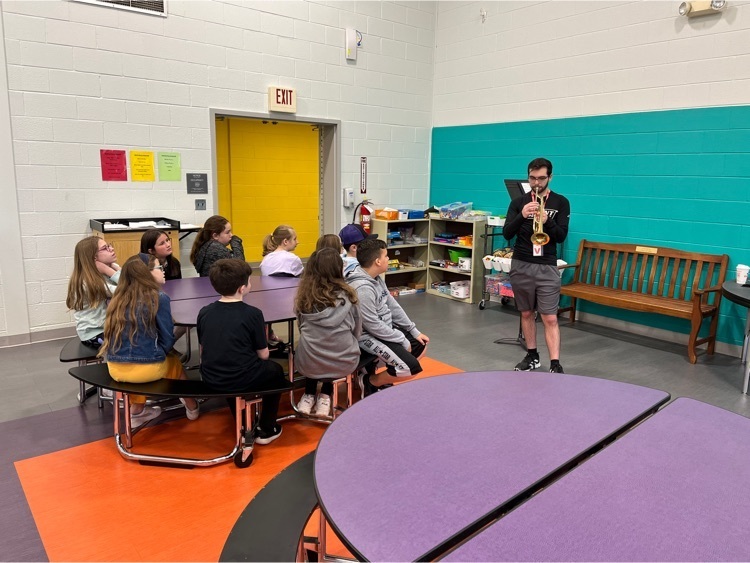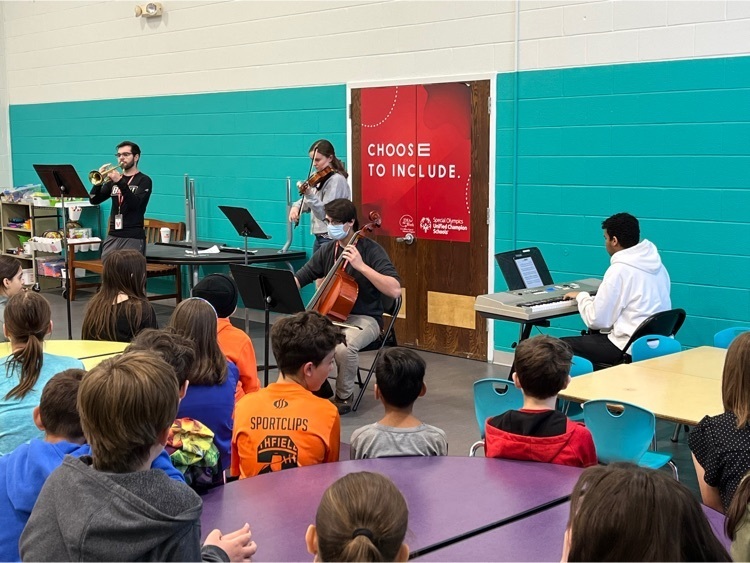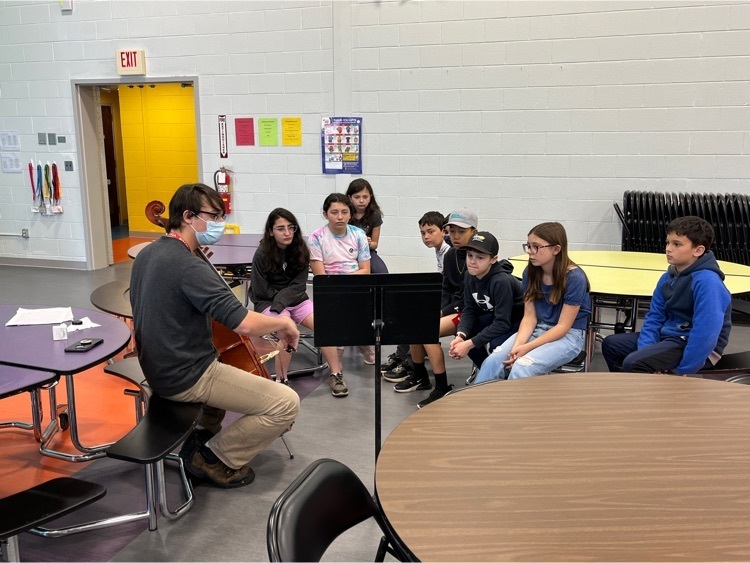 LaPerche students and families joined principal, Julie Dorsey, to clean up Mountaindale Road during Smithfield's Earth Day cleanup. The kids were shocked at the amount of trash they found on the road side and determined to teach others never to litter. Thank you to all of our volunteers who helped make the earth a cleaner place today. Thank you to Melissa Chaput and the DPW team for their support and for organizing the event.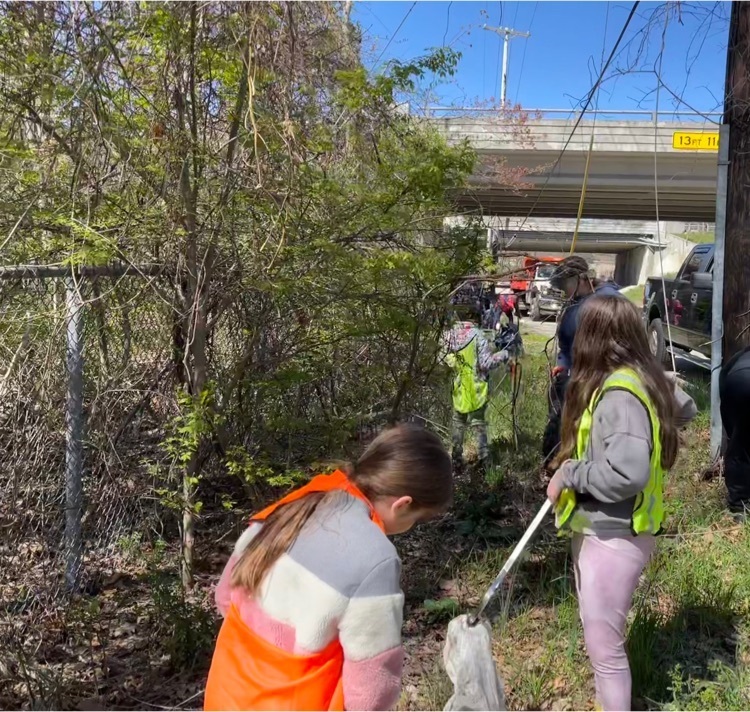 The LaPerche family celebrated our amazing secretary, Mrs. Bazinet, today. Each class stopped by the office to recognize Mrs. Bazinet and let her know how much they appreciated her. Mrs. Bazinet is a problem solver with a giant heart who goes above and beyond for each and every person who steps through the door. We love you Mrs. Bazinet! Thank you for all you do!!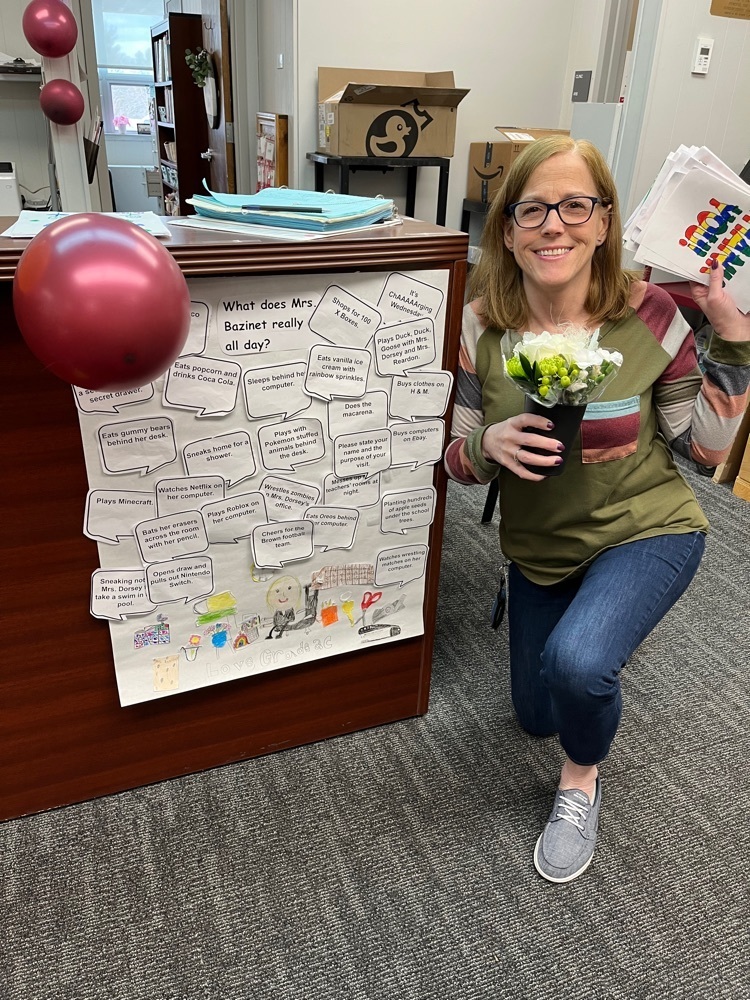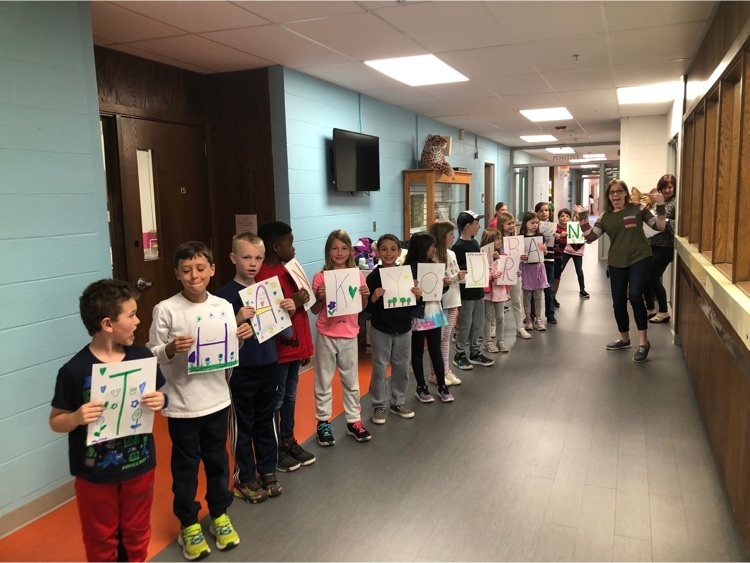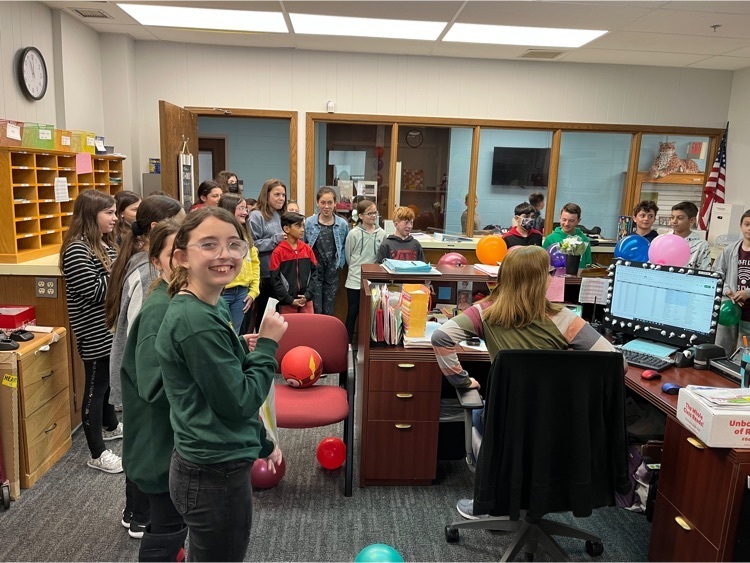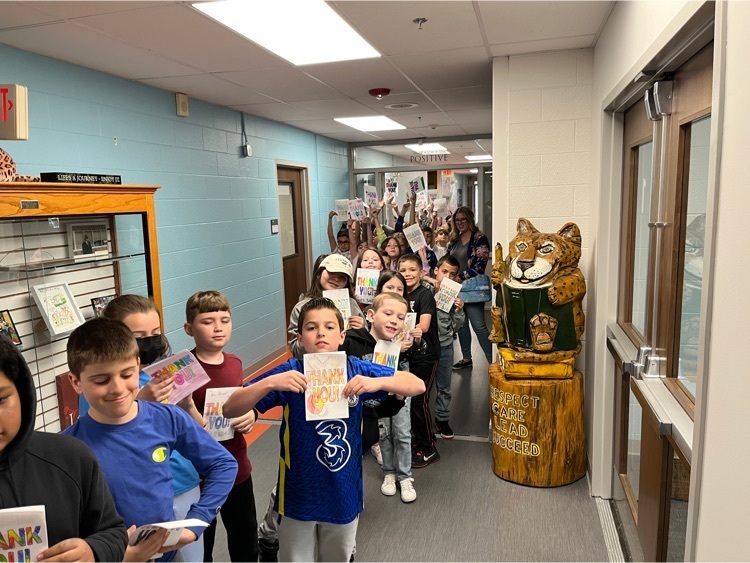 Teaching and Learning night last night was a great success at LaPerche. Students all over the building taught their families how we learn at LaPerche! Thank you to all of the families who let their children be the teachers. It is never too late to learn something new! Thank you to Chartwells, our food service provider, for bringing the smoothie bike and our students who worked hard to blend the smoothies. They were delicious! Families were sent home with ingredients for apple crisp. What a great night!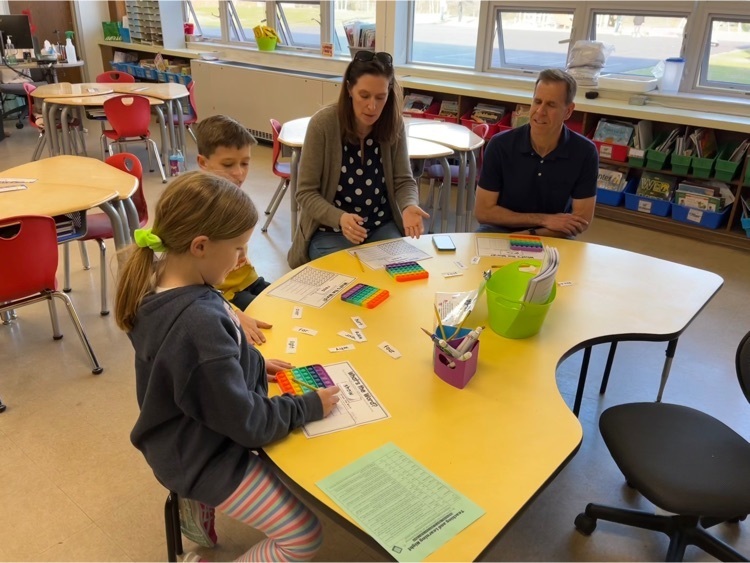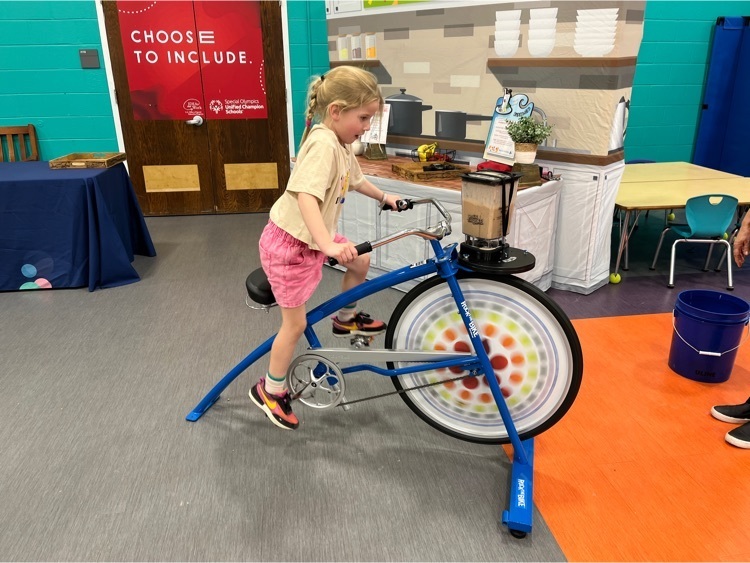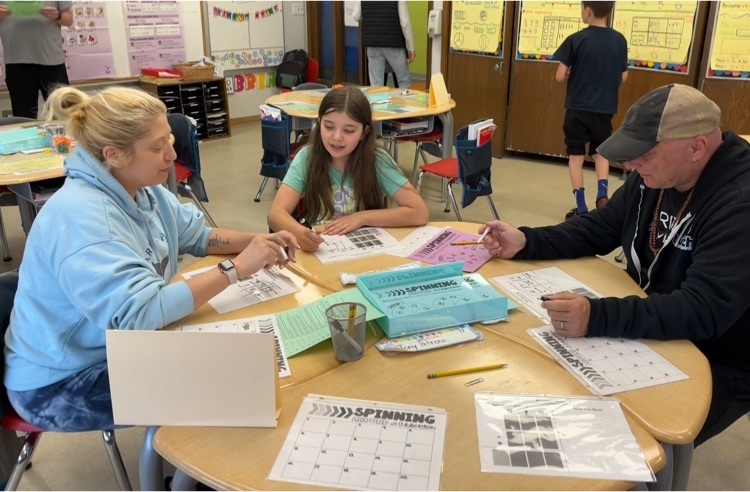 Favorite Character day was a big hit at LaPerche today! During our whole school morning meeting, we had a parade of characters. Charlotte and her pig, Waldo, Harry Potter and her crew, a Cool Bean, an alligator and so many more were cruising the halls of LaPerche. The creativity was amazing!