We are investing in interactive technologies to promote a K-12 continuum of computer science skills. These first graders are developing codes. Our elementary & middle schools are part of our "3 to CTE" initiative @SmithfldSchls.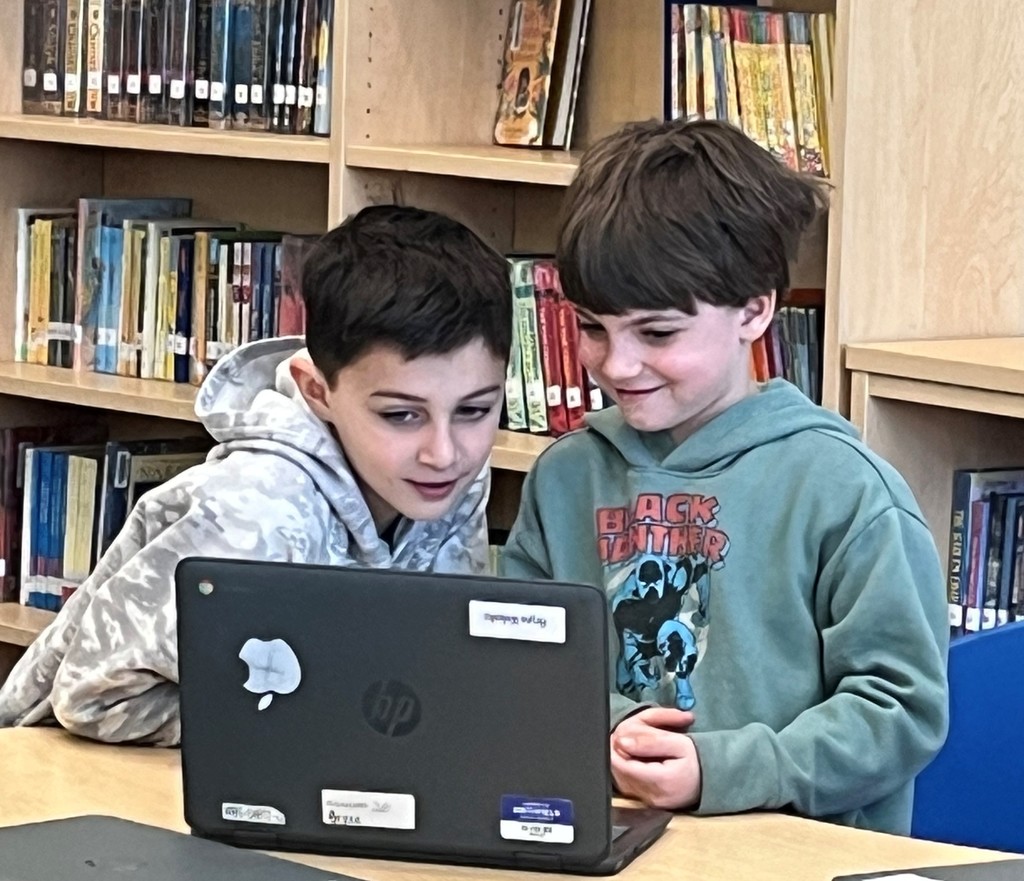 March Madness - Smithfield PD v. Smithfield Fire BBall Game @SHS Friday @ 7 p.m. Please support this fun event benefitting town residents. Thank you.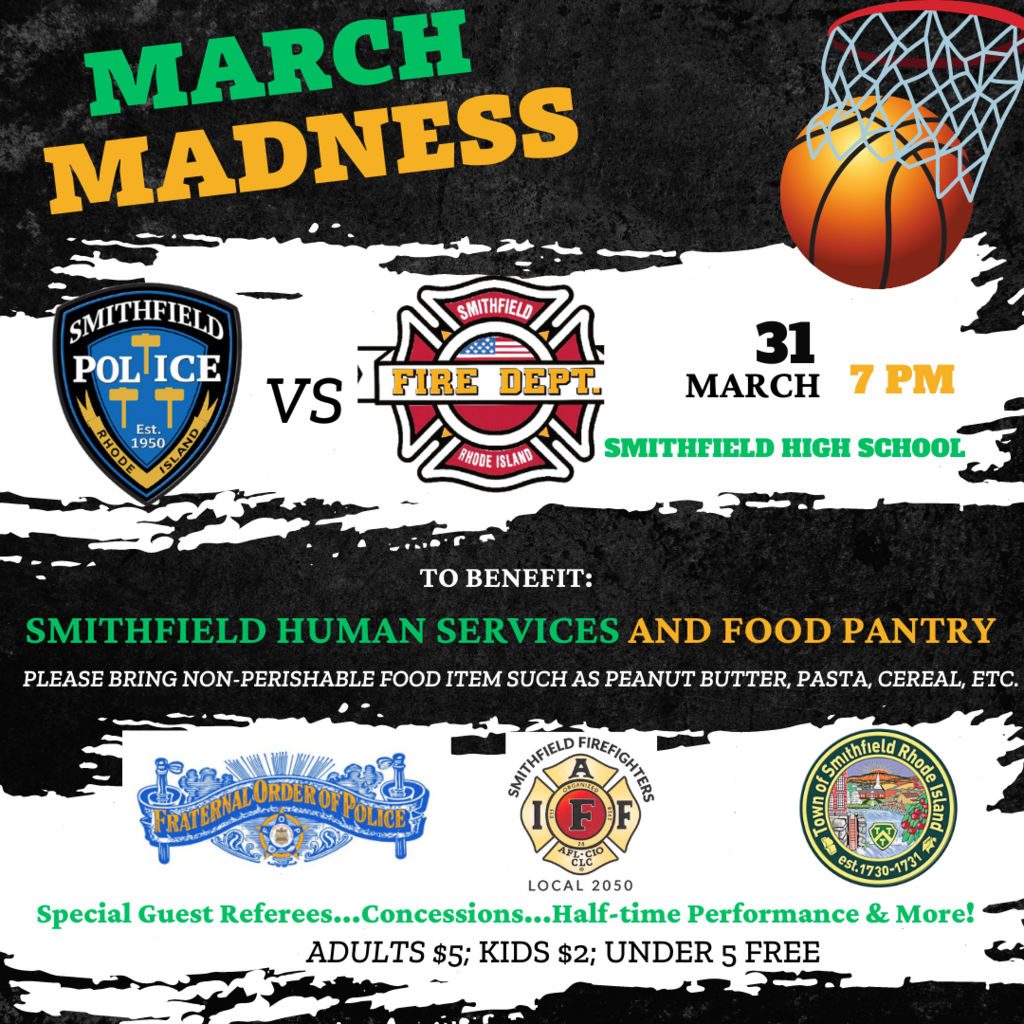 Recognizing students who go above & beyond to help create an inclusive community. Thank you Elijah & Julia @SHSSentinels @SmithfieldSchols. "Catching kids" doing great work for others. #community #students #unsungheroes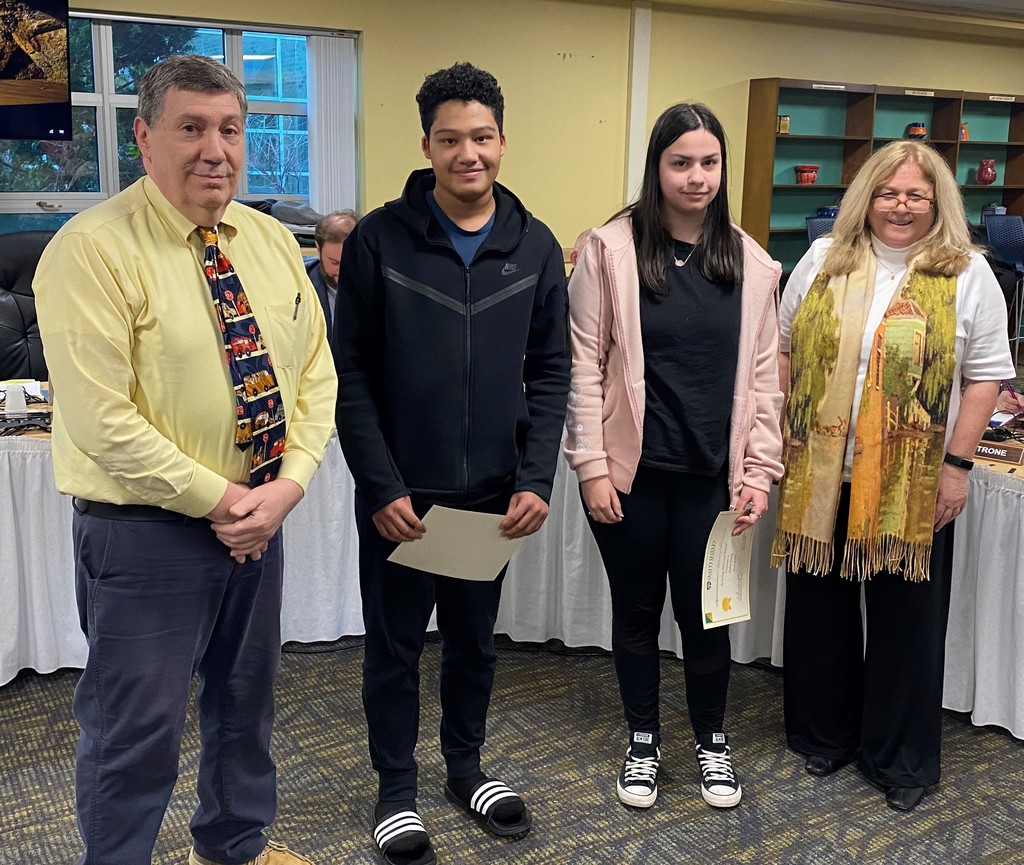 In first grade at LaPerche today, we had an amazing social skills lesson from Everyday Speech about using positive self talk. Positive self talk means telling ourselves positive or happy messages to give us confidence to get through hard times. This helps us grow into a positive mindset. Today the first graders created moves to go with their positive self talk. They said things such as I am a hard worker! I can be myself! I've got this! I believe in myself! Let's all try positive self talk to reset the negative thoughts in our brains!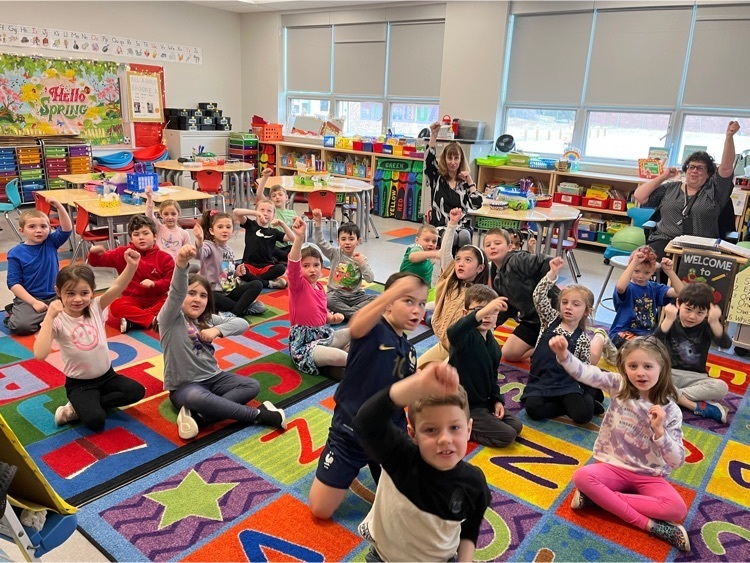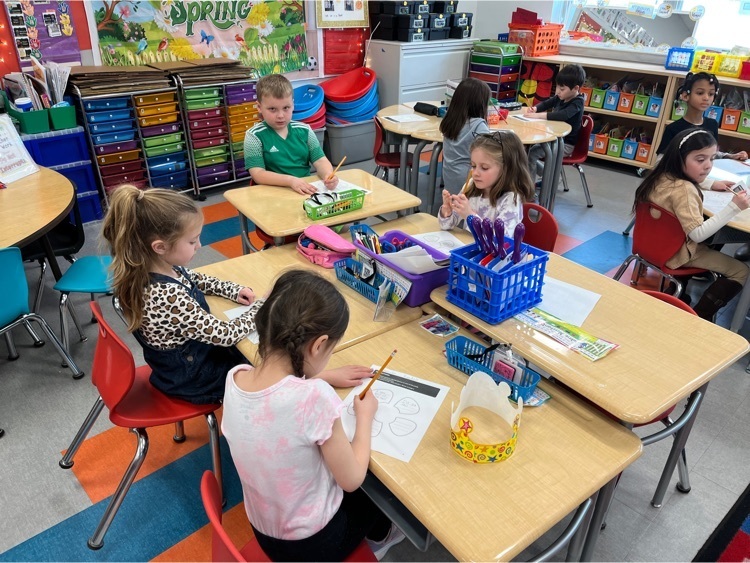 In kindergarten, writing instruction includes direct instruction. The teacher provides instruction about what type of letter begins the sentence, using a finger space between words, tapping out unknown words, using lowercase instead of uppercase letters throughout the sentence, and adding something at the end of end of the sentence (the periods!) Kindergarten students used their tools, including their vocabulary journal to determine how to spell the word instrument and reminded each other about all of the important parts of writing. Kindergarten students are hard workers!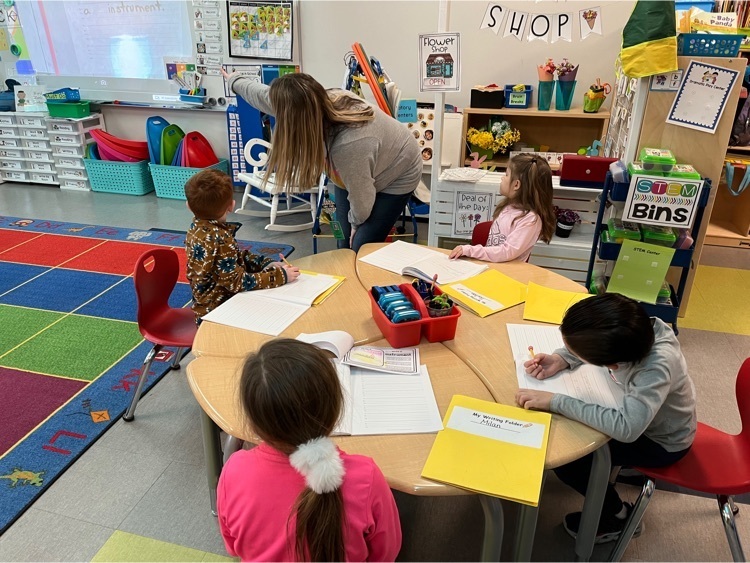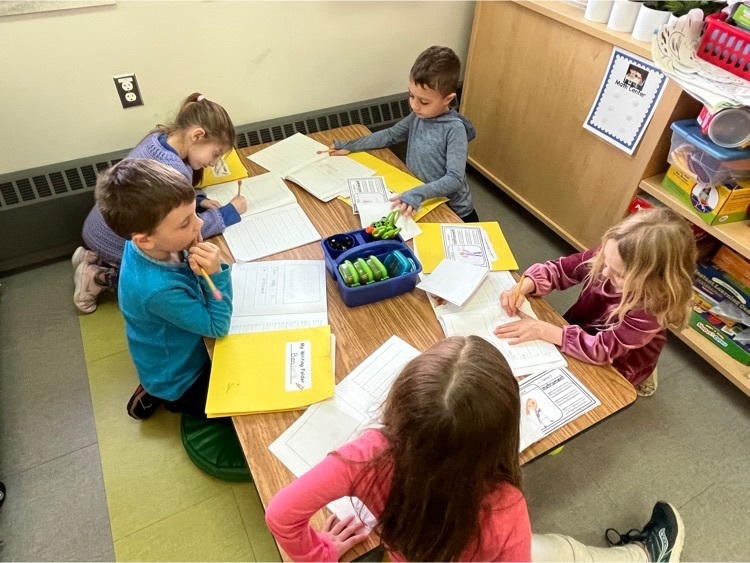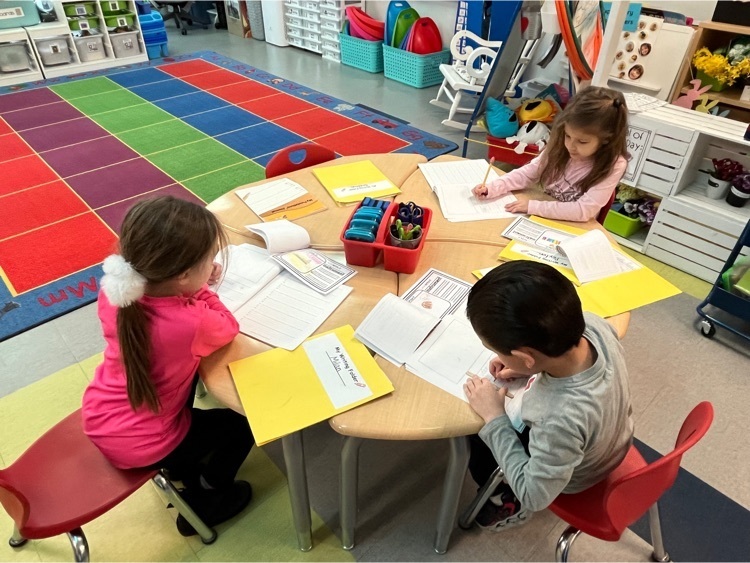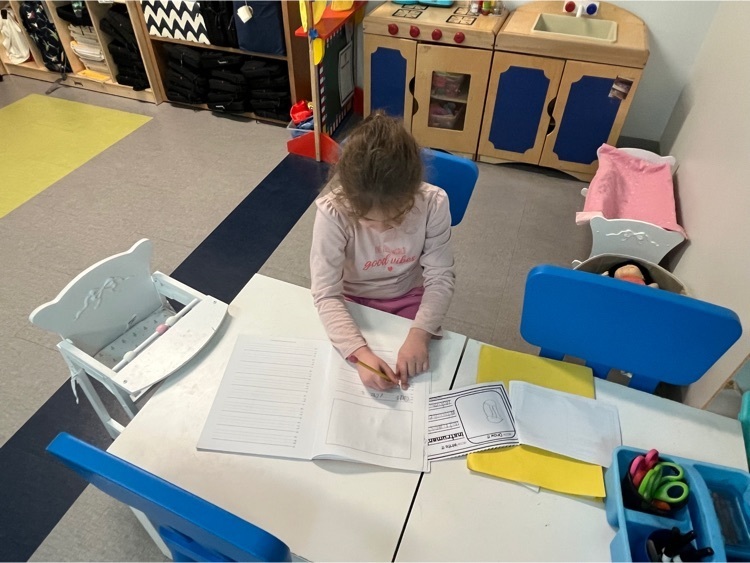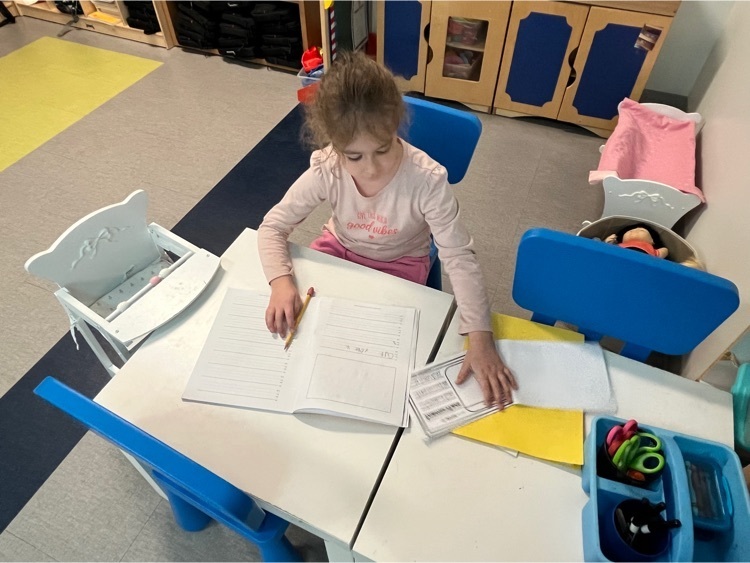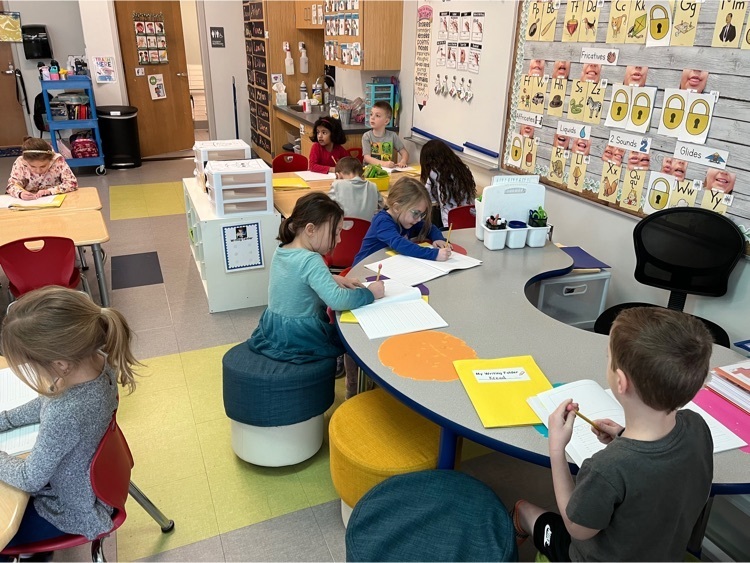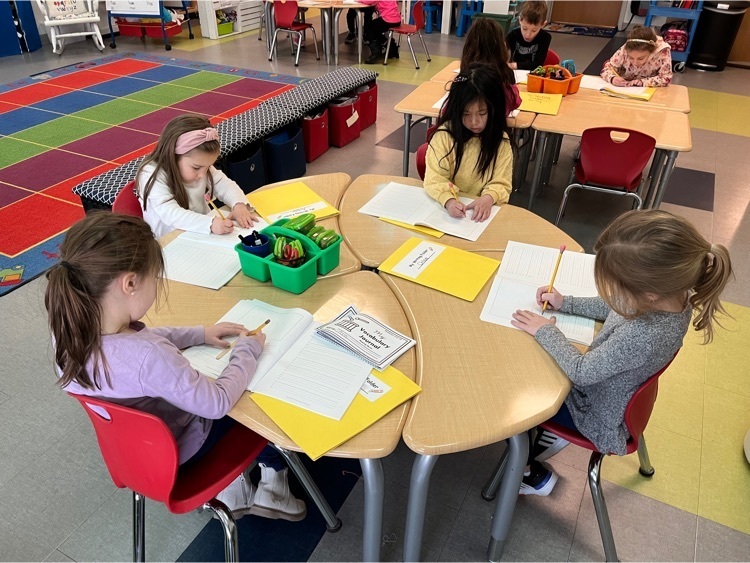 In preschool today, students were working hard during center time. In one center, students used stampers to create masterpieces. Stamping helps them with their fine motor skills. At another center students were mixing colors to form new colors. Students were mixing blue and yellow to make green, red and blue to make purple and more. They used eyedroppers to pick up the paint and drop it drip by drip working on fine motor skills. In a third center students were using shapes stickers to create new objects. Students used the book Color Farm for ideas. In every class at LaPerche, students learn by doing!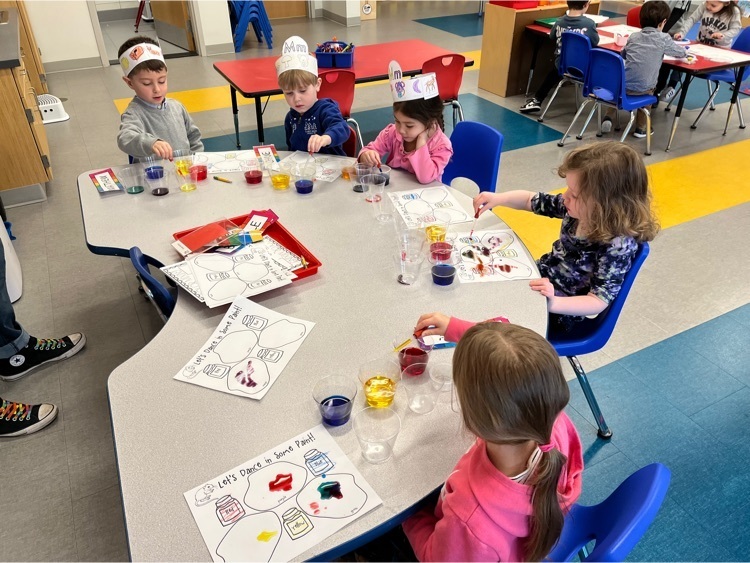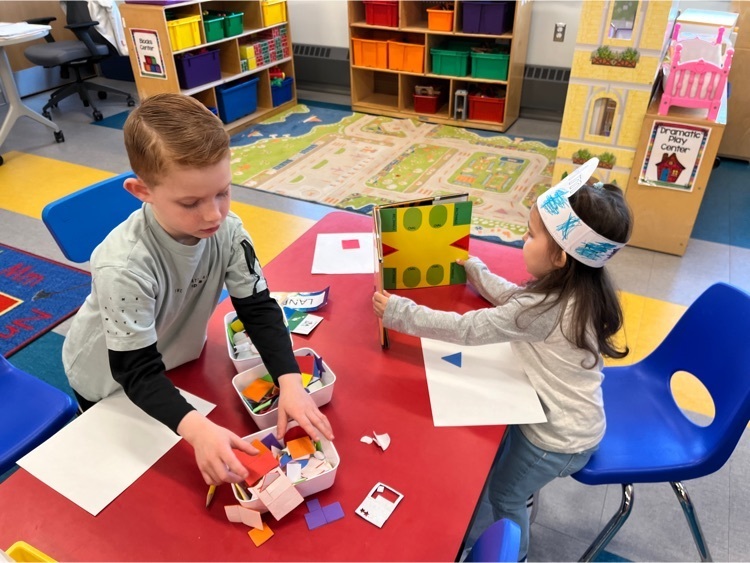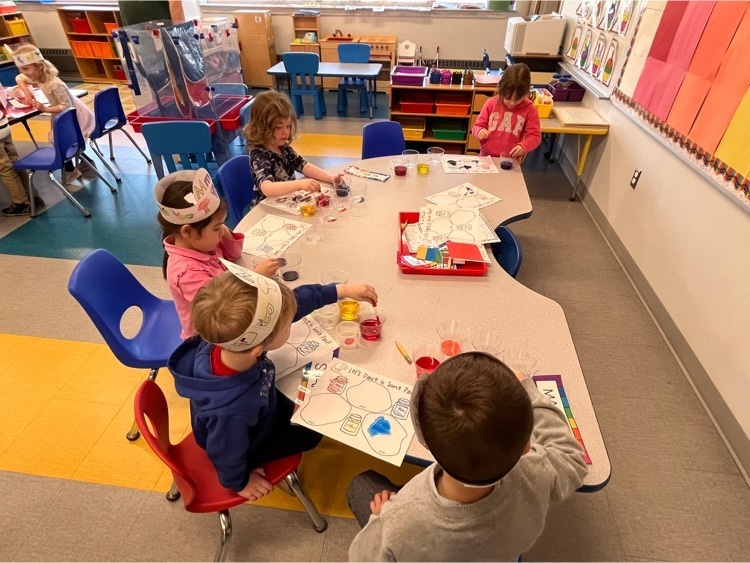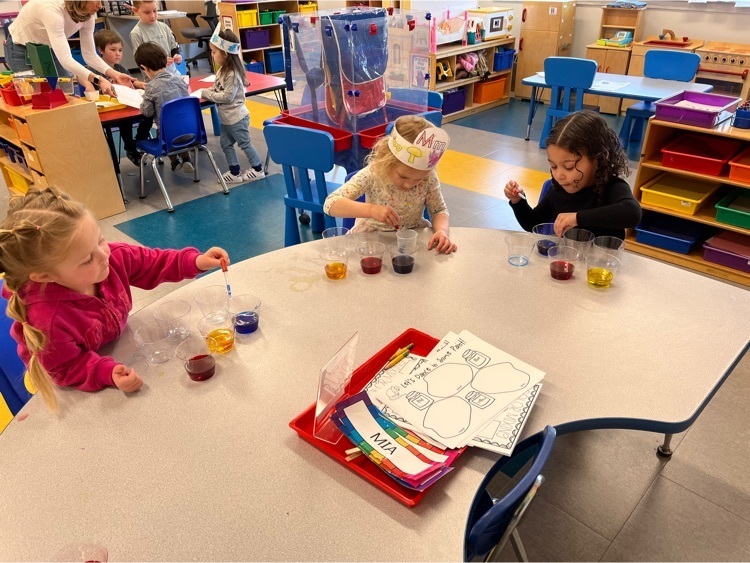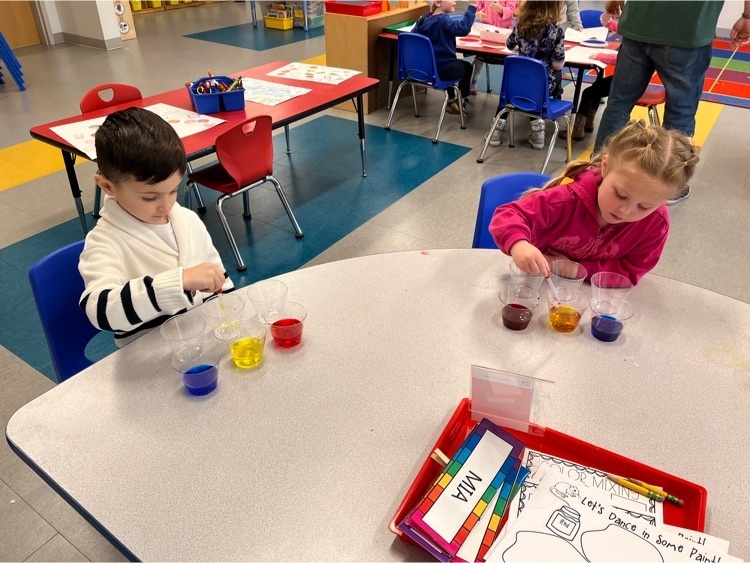 LaPerche Teachers are masters at combining the fun of a holiday with academic learning. Students in kindergarten were writing about what they would do with a pot of gold, rolling green dice and adding the two numbers, searching for heart words within pot of gold, ripping construction paper or painting to create a rainbow and more! The activities worked on fine motor skills, handwriting, combining numbers, narrative writing and more! What a lucky bunch of students! We are so thankful for our endless family volunteers, who supported every center! We could not make this happen without you!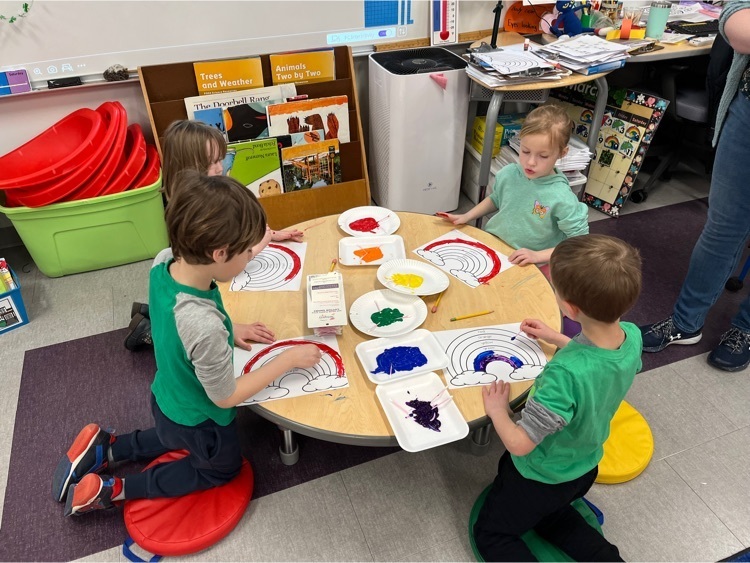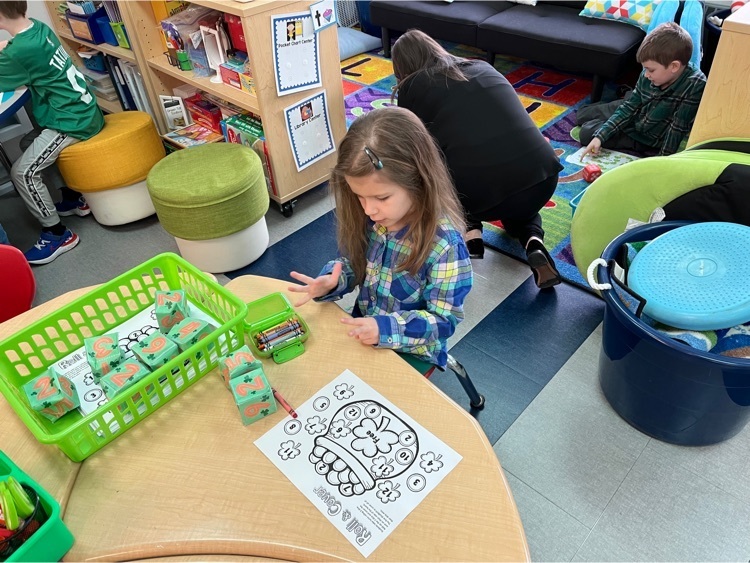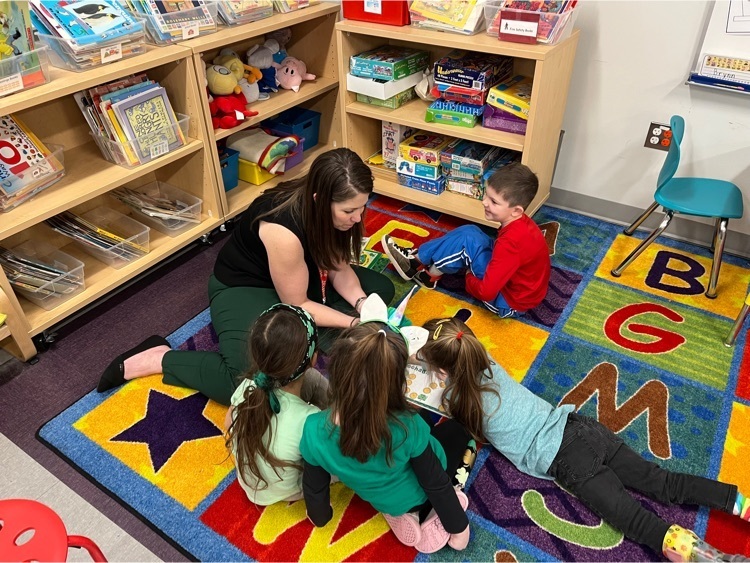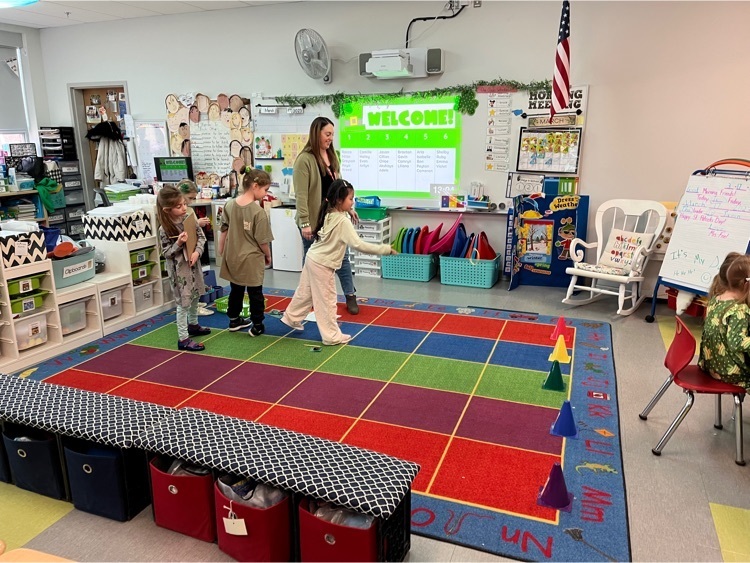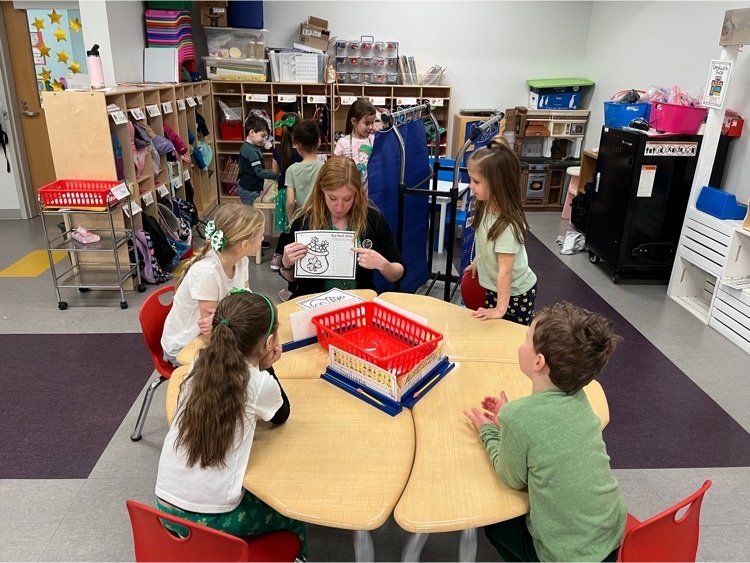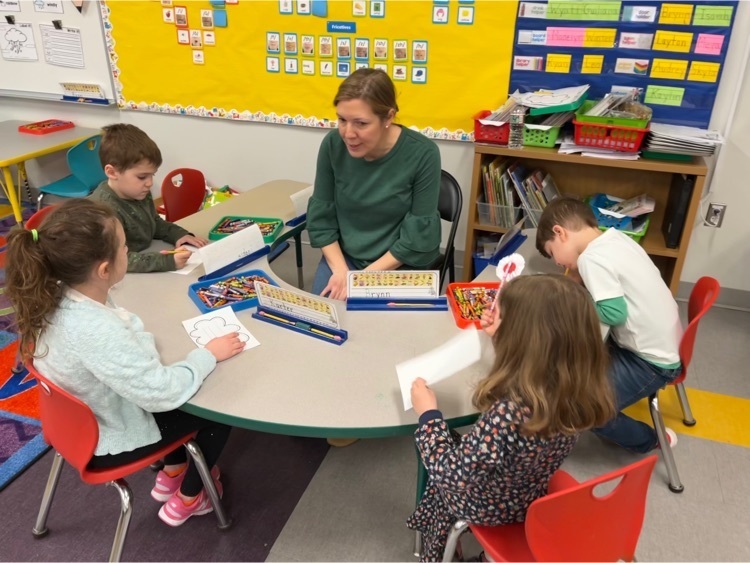 Third graders at LaPerche are learning how to write code through our partnership with Rhode Island College. Students were introduced to the program Scratch Jr. and challenged to create their own characters and scene to make an animated dance party. The creativity was amazing!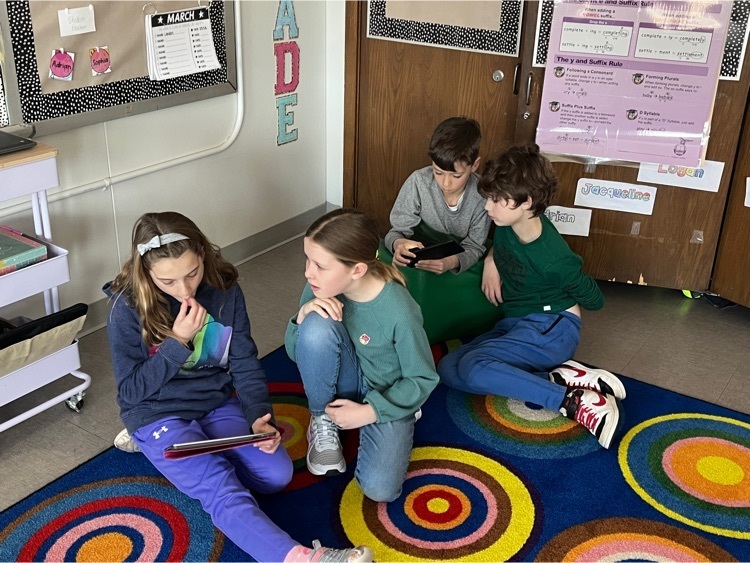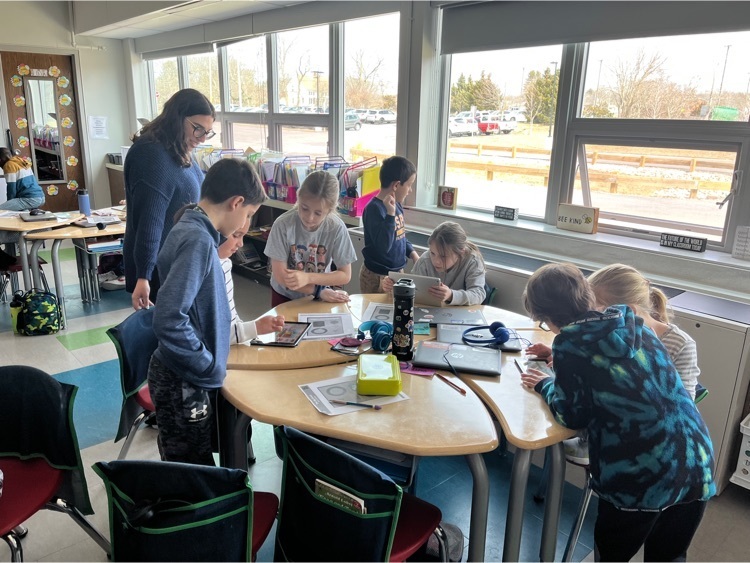 Sensory Friendly Story Time sponsored by SSELAC this Saturday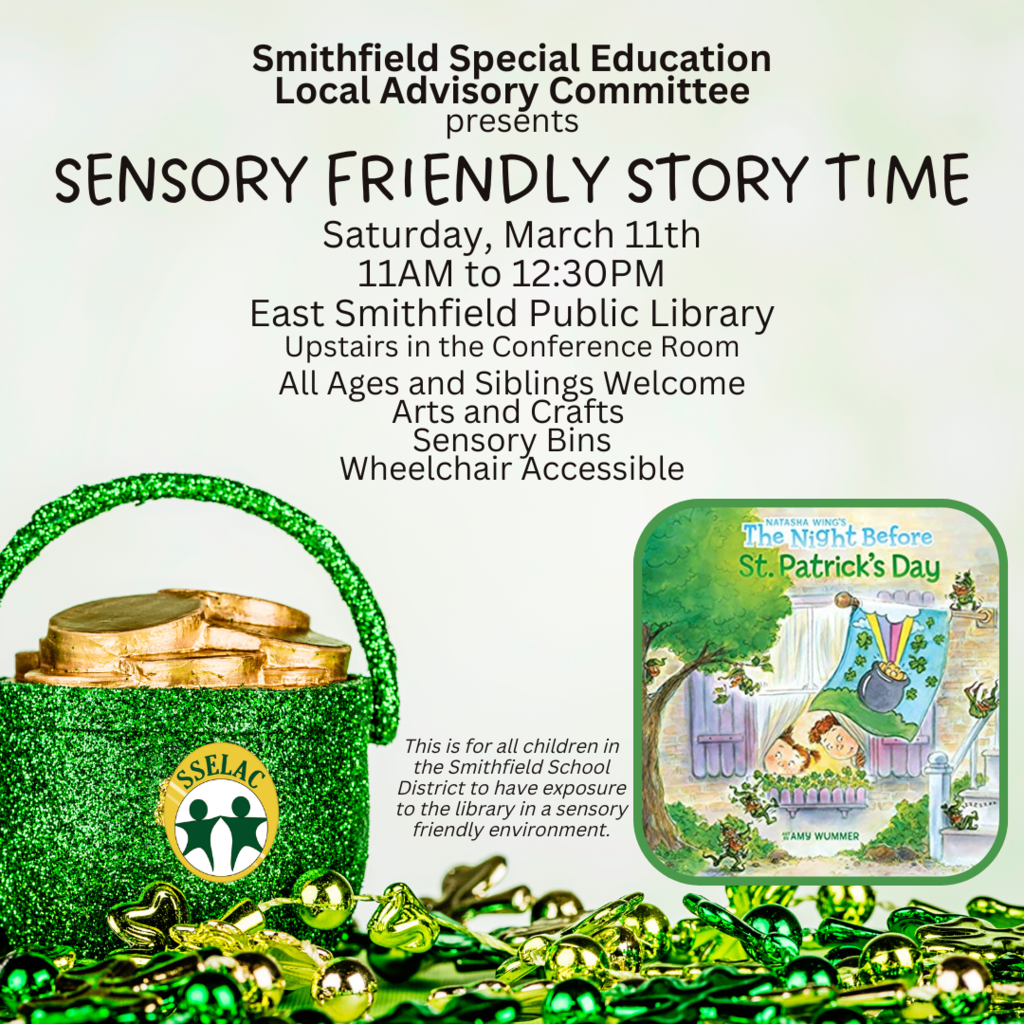 SHS is performing Legally Blond this weekend. Join us at one of the 3 performances: Friday, March 10, at 7 PM; Saturday, March 11, at 7 PM; and Sunday, March 12, at 2 PM. Tickets can be purchased at the door for $15 or online at
https://our.show/shslegblonde
for $12.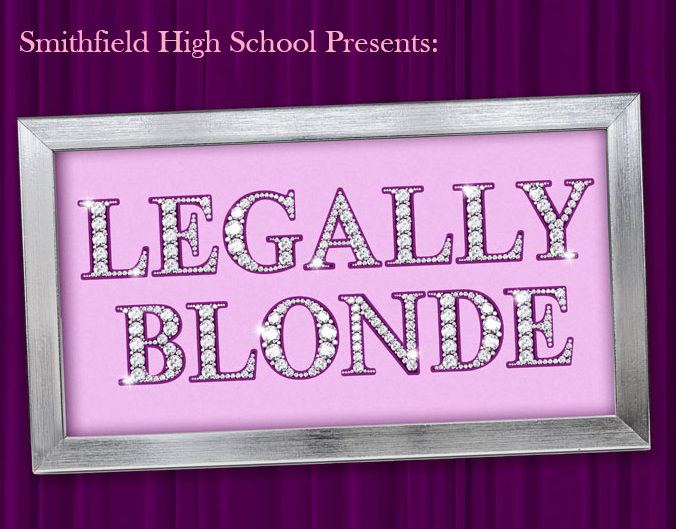 Our district, Math Coordinator, Wendy Phillips, stopped by LaPerche and taught a lesson in fifth grade today. The elementary schools are piloting two math programs, Eureka 2 and Illustrative Math. Teachers from the math team are piloting both programs and will make a decision which one we will adopt next year. Students had the opportunity to solve independently, talk with partners and complete a gallery walk so they can view each other's work and plan for solving the problem. Student and teacher feedback are vital before program adoption.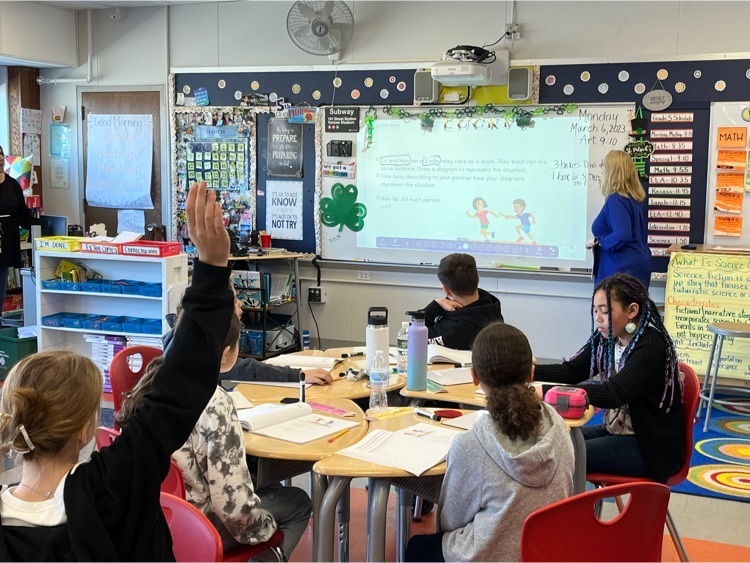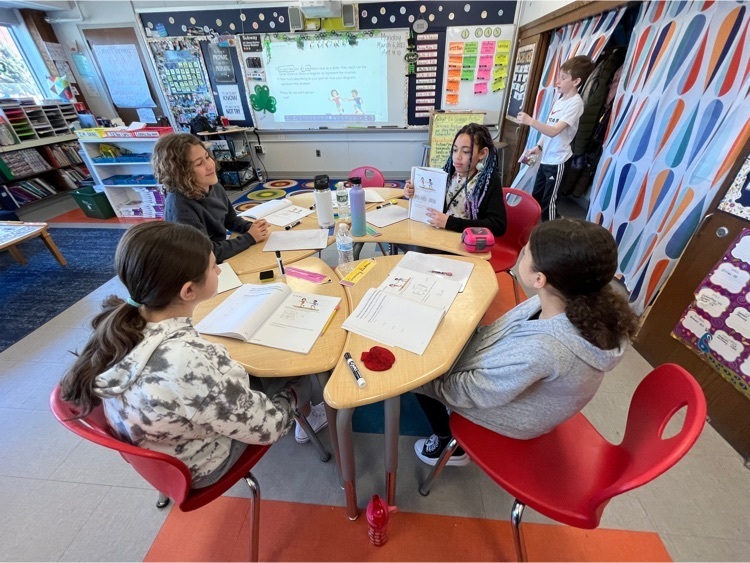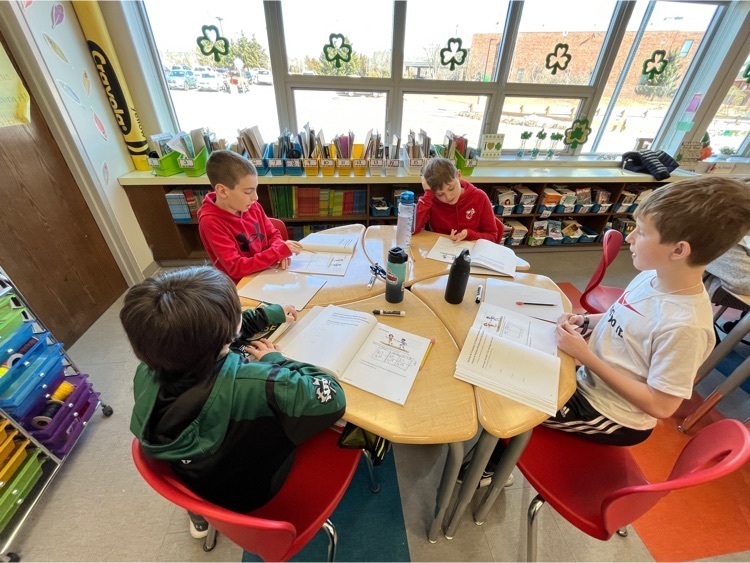 The SHS Parent Council is hosting a FUNDrive drive at the high school on Saturday, March 11th, from 8:30-11:30 AM. Pack up your goods and come on by!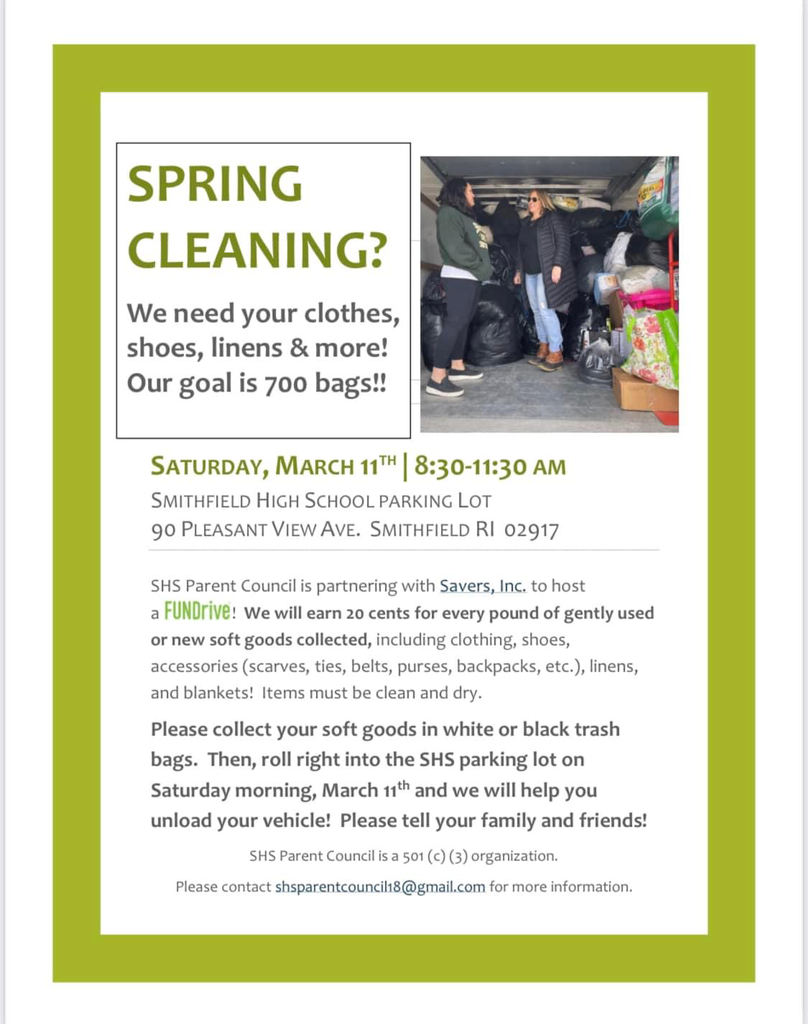 LaPerche students had a blast in the snow today. We are hoping for more snow to come before winter is over!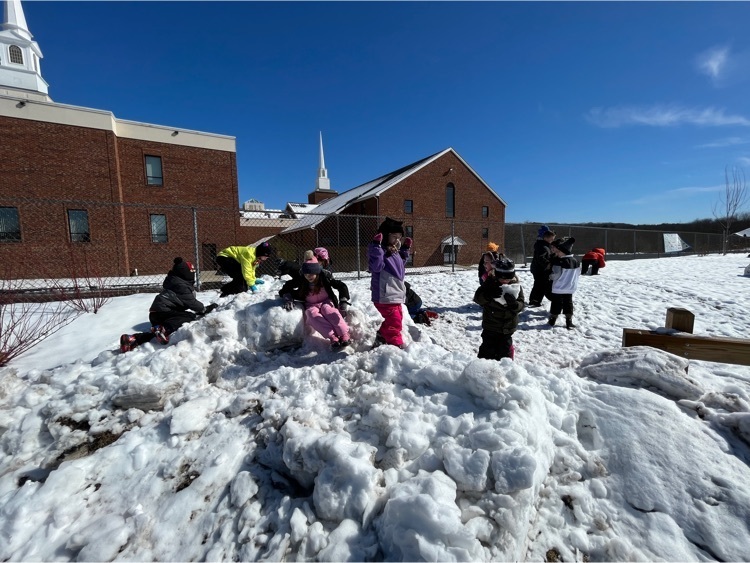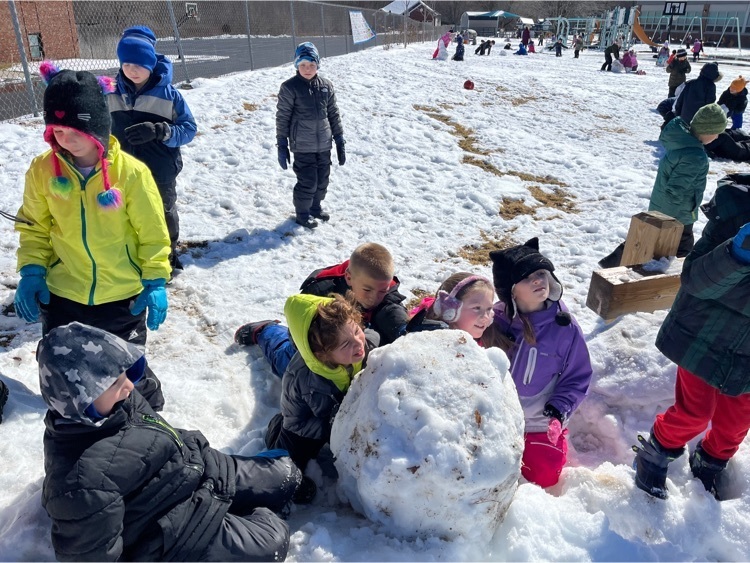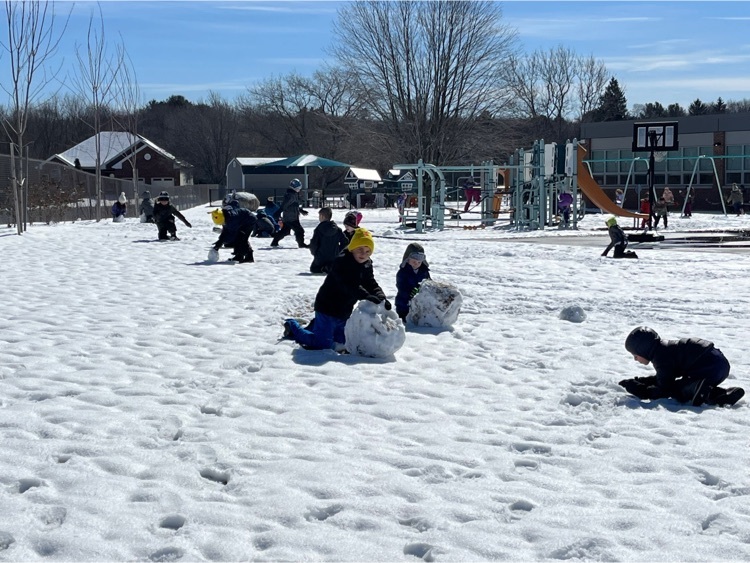 Third graders at LaPerche had their first fraction lesson today. The lesson started by looking at fraction cards and sharing with classmates what they wondered and noticed about the cards. Then, the students sorted the cards into categories and had to explain the meaning behind the categories. Students chose to sort the cards into shapes that were split evenly and unevenly, fractions that had more than two parts and only two parts, shapes that had no sides and shapes that has four sides. The class discussed different math terminology to deepen their understanding of fractions. What a great first day!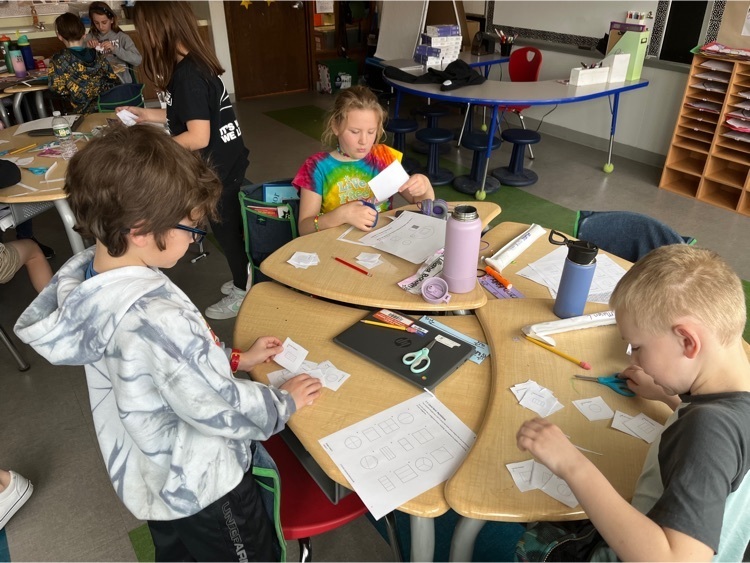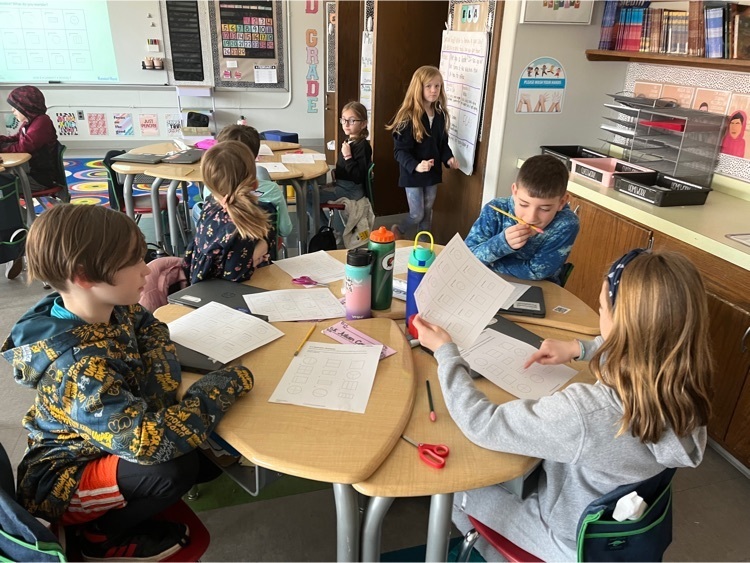 On Friday, February 10, LaPerche hosted the district spelling bee. The top spellers from Gallagher, 0CRS, PVES and LaPerche competed against each other to represent Smithfield in the state spelling bee. Outstanding job! Congratulations to our champion and runner up. We are confident that they will represent Smithfield well!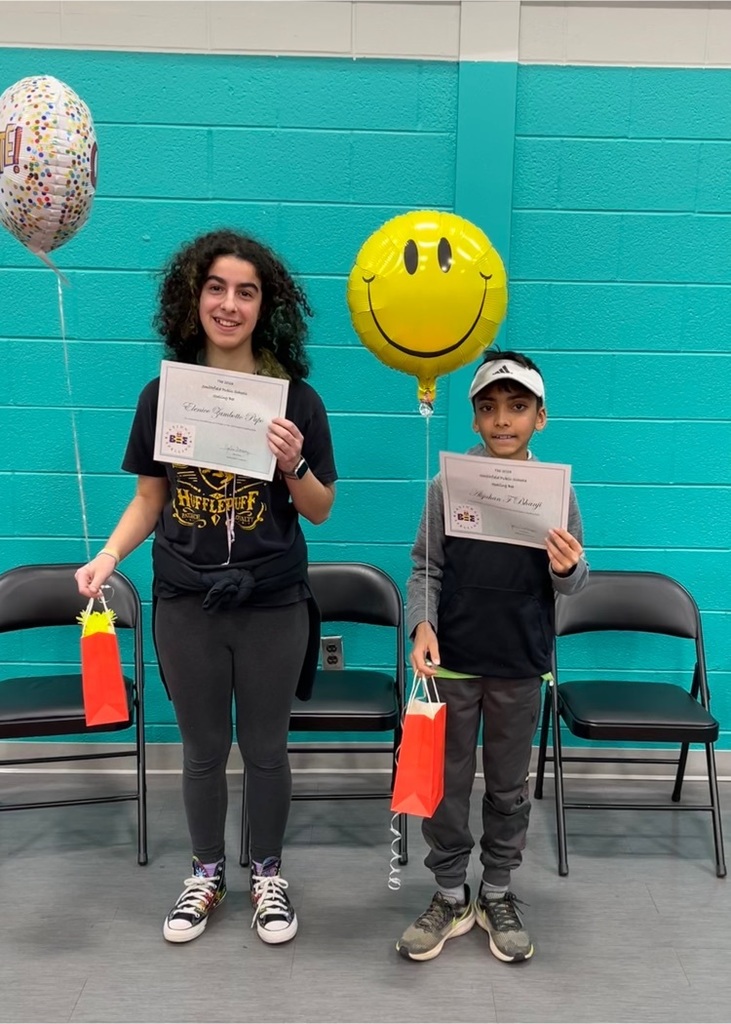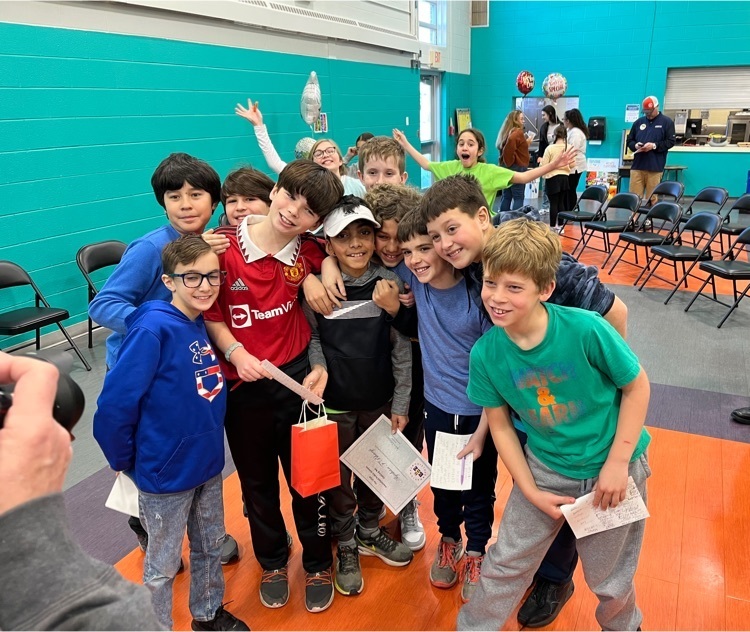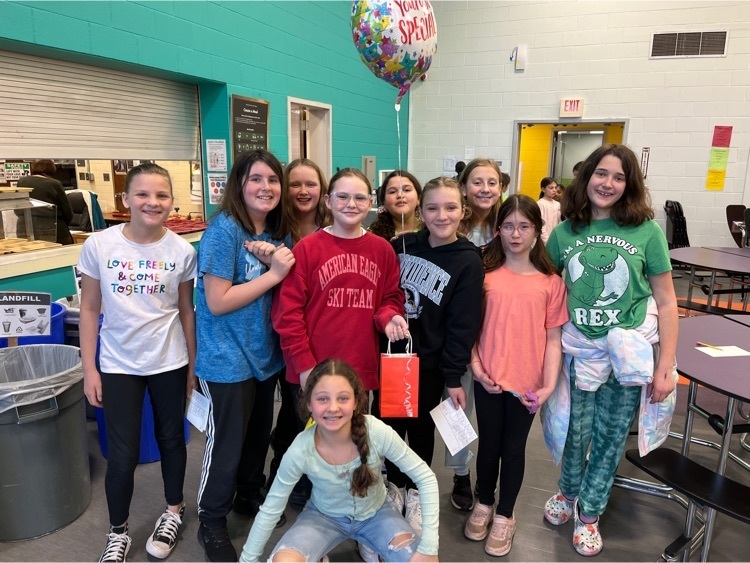 In preschool at LaPerche, students practiced reading sentences, identifying colors and using color words. Some students used their voice and some students used an augmented device to share. Each student had a color sheet and used their animal marker to identify the correct one. Preschool is an amazing place to learn!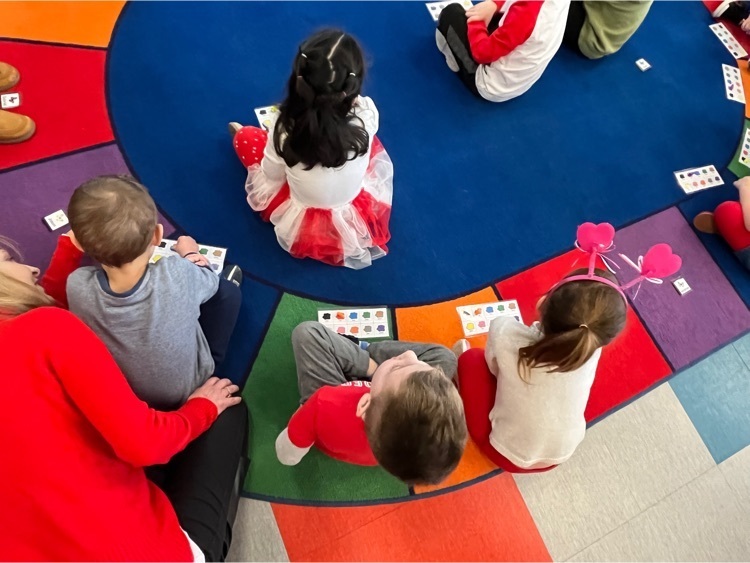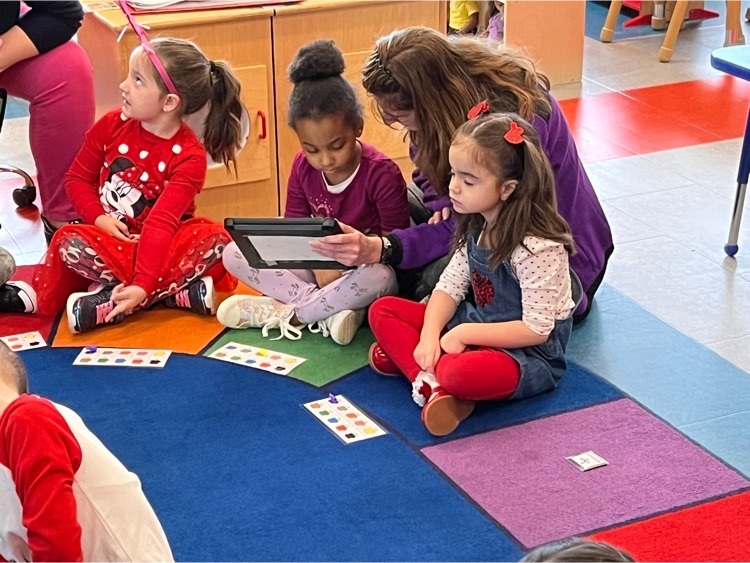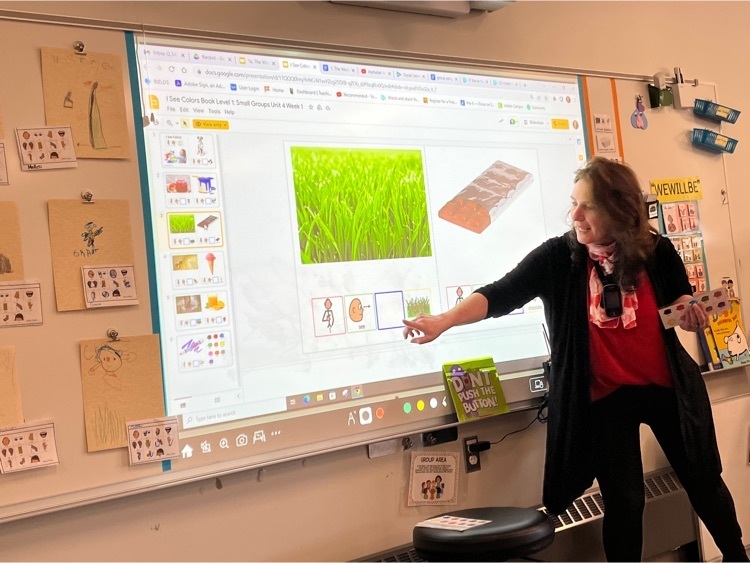 Grades 3-5 Participated in a double elimination pickle ball tournament. We used brackets to show the flow of the tournament. Grades 4 and 5 are still finishing their tournament. Pickle Ball Championships 3rd grade Champions: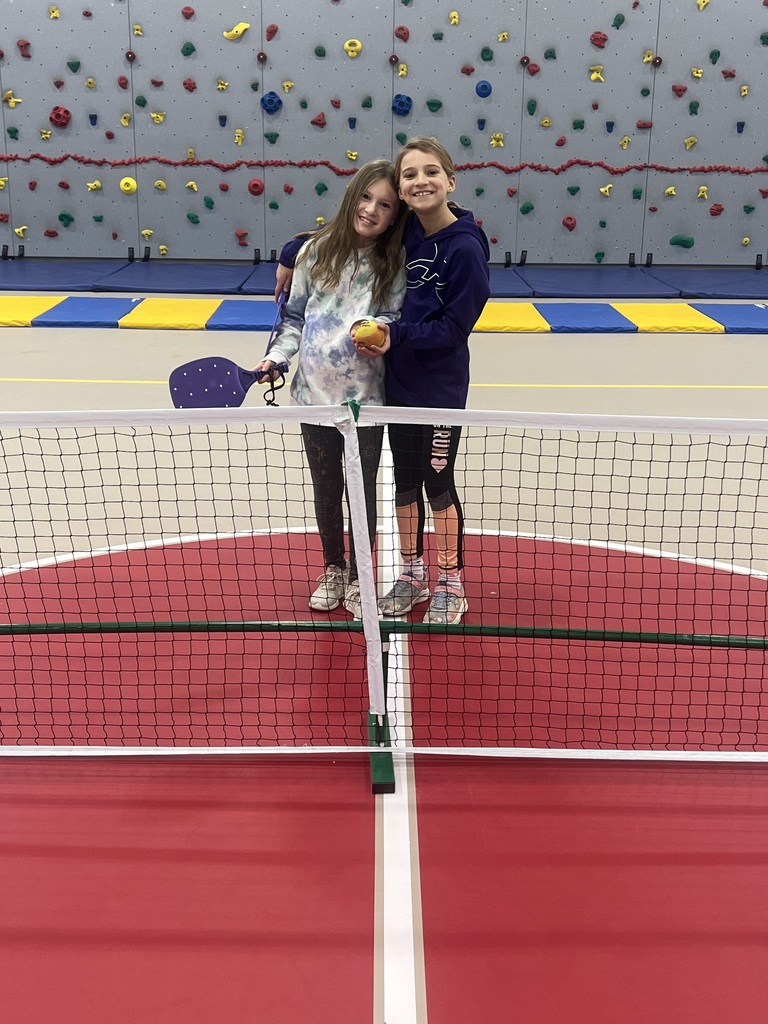 It's intervention time in second grade at LaPerche. Students have must do's, may do's as well as other choices. Intervention block happens every day in all of the elementary classrooms. It is an opportunity for teachers to work with small groups, students to be retaught something that was difficult for them, or time to challenge themselves with enrichment activities. Way to work second grade!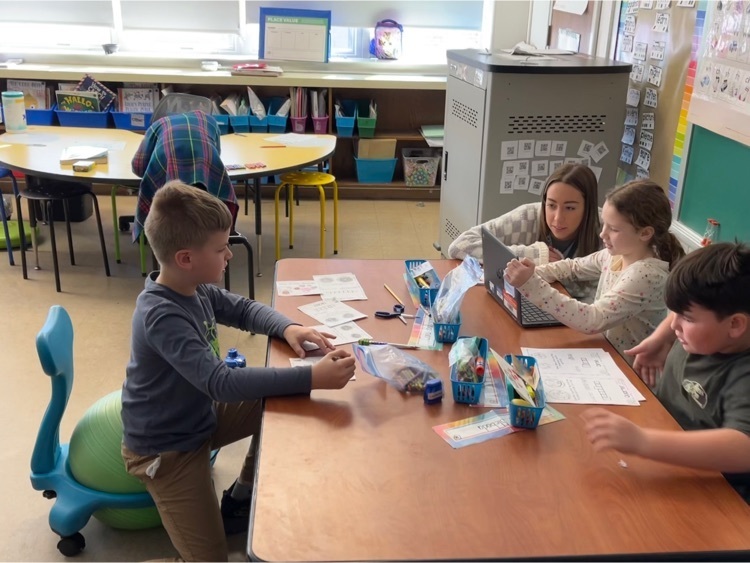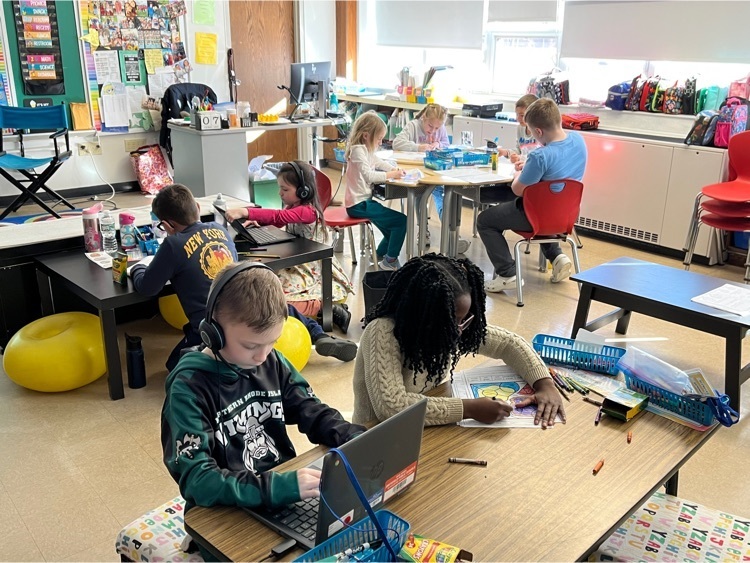 It's parachute time in PE class at LaPerche. Kindergarten students used their arms, shoulders and torso as they manipulated the parachute to form a giant igloo, pop up all of the balls and climb the giant mountain. The parachute teaches kids to follow directions and listen closely in order to work as a team. It is a favorite of activity with Mr. Connell!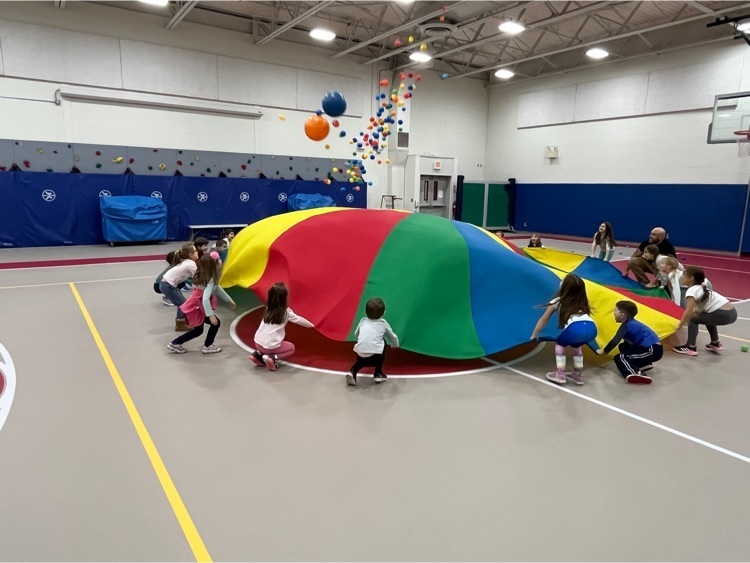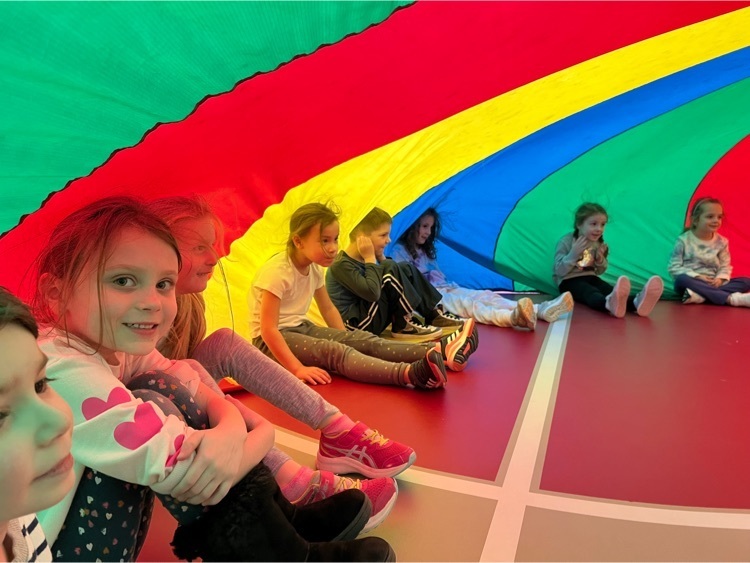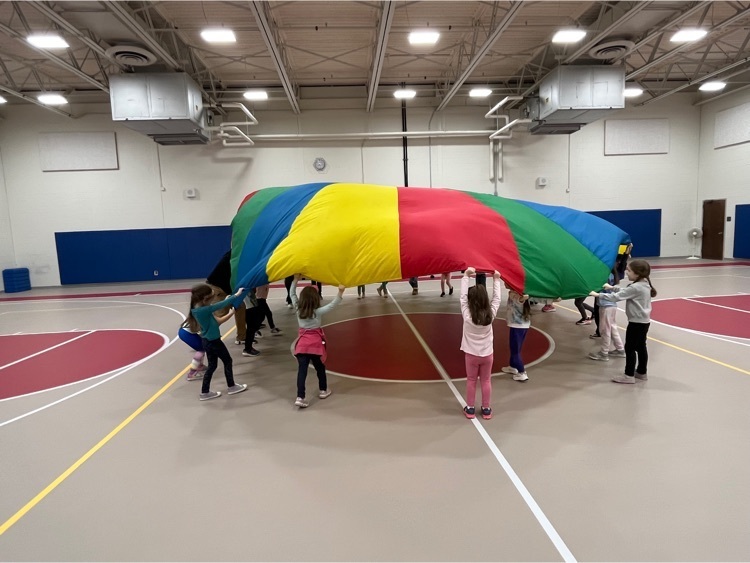 Mrs. Dorsey, our school principal, is working in the first grade classrooms to team teach social skills classes using the program Everyday Speech. Today's lesson was about building your growth mindset. They reviewed six different tools and the students chose the ones they felt they could use to help reset their brains and bodies when they felt strong emotions that were getting in the way of learning. They discussed their tools with partners, practiced taking a breathing break and created their own tool boxes. One tool is the Power of Yet. Add the word YET to any sentence that describes something that is hard for you! I can't do that…YET!